100% Off amazon rebate
We're giving the first 150 buyers of our rechargable bike lights a 100% rebate, including shipping! .

No jokes, no gimmicks, just an unbelievable deal! You must have a Amazon prime account to partipicate.

Why? It's the most cost-effective way for us to generate a buzz for this fantastic product. Plus, real people get to enjoy these delightful lights!

These top-rated led bike lights are super bright and have an extended battery life!Don't miss out on this limited-time, limited-availability offer! Tap [Send Message] to purchase your bike lights now and get a 100% rebate, including shipping! ( P.S. That means FREE!)

** REQUIREMENTS **

>No reviews are required
>> USA households only
>>> Not received a rebate from us before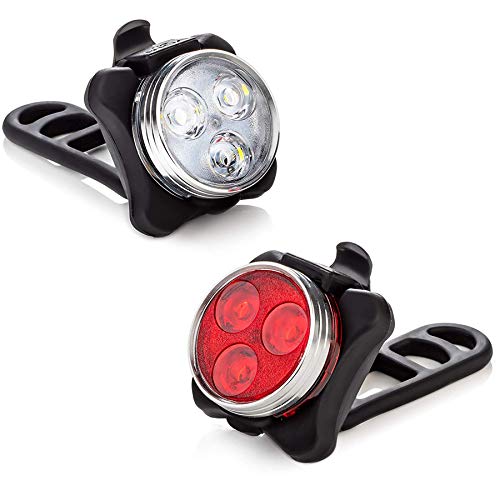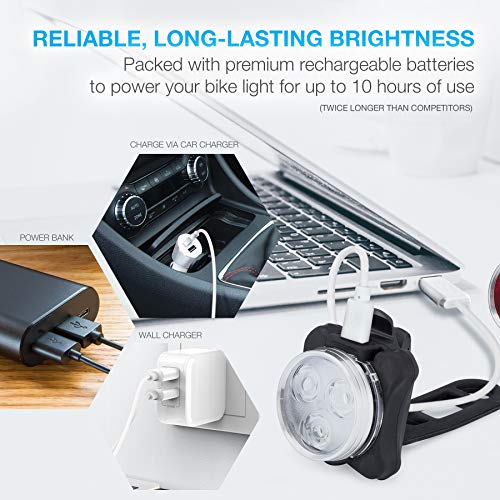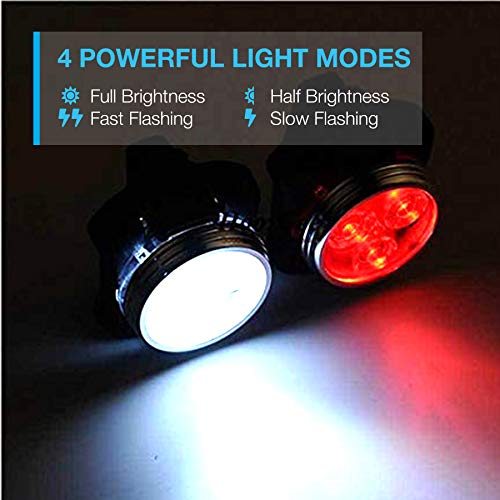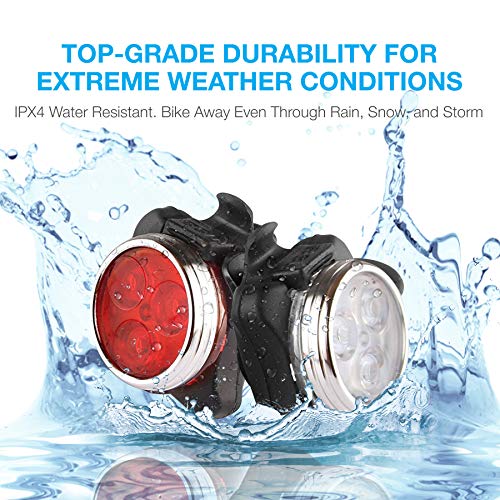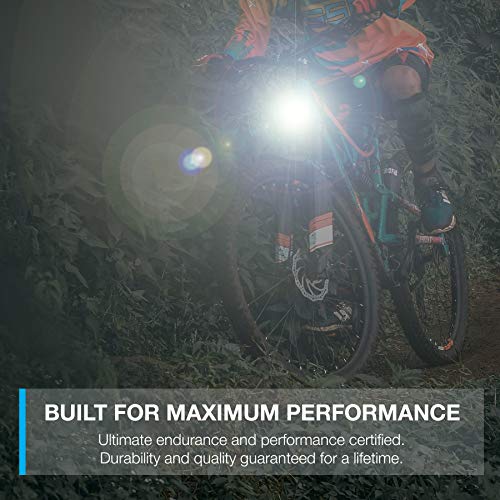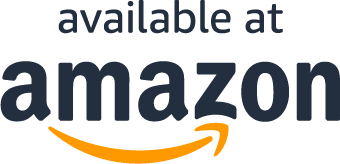 How it Works
1. Buy on Amazon
First, you'll need to buy the product on Amazon at full price. This helps us promote our brand.
2. Enter Order Number
After you purchase on Amazon, you'll need to enter your order number on this website.
3. Order Verification
Next, we'll verify your order number. This is to make sure you actually placed an order on Amazon.
4. Product Is Shipped
Once your order number is verified, we'll wait until your order ships.
5. Receive Cash Rebate
After your order has been shipped, we'll contact you and send you your cash rebate via PayPal.
Read FAQ
About the product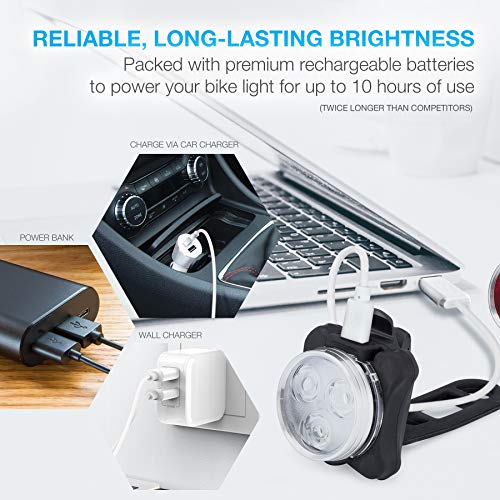 Super bright leds & four modes: Your new bike light set features extremely bright leds which illuminate the entire road. Featuring four different modes of lighting which you can switch with the click of a button. Say goodbye to bulky bike lights with excessive wiring.
Waterproof & indestructible: Don't equip yourself with inferior bike lights. Our lights are built to last with aircraft grade materials. Built for tough handling and beatings, your led bike lights will be able to survive a 10-foot drop, being underwater or being ran over by a truck. Use in snow, rain & even zombie apocalypses.
Long lasting rechargeable battery: Pre-installed with the highest quality rechargeable batteries for maximum battery life. For a limited time only we are including 2 extra straps with your purchase. Installs in seconds without tools and lasts 10+ hours (twice longer than our competitors)
Safe biking: 90% of bike incidents happen due to a lack of vision. Being equipped with a reliable bike light is a must. Equip your bike with nothing less than the best bike light available on Amazon today.
Lifetime Warranty: You can rest in knowing that this product is of utmost quality. Warranted for life, it is covered against loss, theft, and defects in materials and workmanship for as long as you own the product.
What Our Customers Are Saying
Great Light for Your Bike!
These lights are great! They are very bright. The battery life is pretty decent. They have four different light settings. They are very easy to take on and off with the rubber attachment piece. The lights work great and provide plenty of light at night and make you very visible to the cars. This is a nice set of lights for your bike that will help keep you safe and help you enjoy some great night rides!
Extremely versatile and reliable simple bike lights!
Your browser does not support HTML5 video. Can't complain!The rubber strap mounts make it really easy for grab-n-go and fits on just about anything up to 40mm diameter. My favorite feature though is the little clip on the back - can easily clip it to a shirt, backpack, rack bag, hat, etc. USB rechargeable is clutch too so we can make sure they're always ready to go.I tested the brightness duration - it lasted exactly as long as advertised before fading and can be used while plugged into a usb power bank or eBike battery pack.Also great for bike trailers, strollers, walkers, dog leash, you name it. Great value at this price, love these things!
Great little bike lights
These seem like sturdy, easy to use bicycle lights. There are well made and easy to install on the bicycle. I wish they had included a diagram of how they install on the bike, but once you figure that out it was a breeze. I love that they are rechargeable, so I don't have to mess with batteries.
Good bang for your buck
Pretty impressed with this bike light set. They have a clean sleek look to them and both the front and rear lights have a sturdy build and feels like it could withstand a good amount bumps and the occasional tossing around. They lights come with a rubber mounting strap that has 3 different notches for mounting to your bike frame/seat post and pretty easy to attach. Both the headlight and the taillight have four setting: high, low, quick flashing and slow flashing. The power/change mode button is located at the top of the light in an accessible location. The lights come with two handy USB charging cables. The lights charge relatively quick and they last for several hours.
Great bike lights!
These lights prove to be a versatile addition to my bike!They are adaptable to many pipe sizes, so keeping them attached to my bike is a cinch.They can either wrap around the aluminum body of my bike or can clip onto my backpack strap.They charge very quickly with a basic usb micro connector.Illumination is exceptional for both front and rear lights.They are one of the most durable bike lights I've owned.
Solid construction, great warranty
This product arrives in a small, simple, completely recyclable package made of cardboard that's easy to open. Good move.The instruction sheet is small and to the point, printed in English and has the info you want.The plastic clip and rubberized housing feel solid and durable. The aluminum ring around the light is a nice touch and helps with the weatherproofing. A well covered USB port for charging is located on the bottom and the power button on top feels solid with a tactile click as you flip through the 4 modes.For accessories, the rubber strap is thick and durable.Add a lifetime warranty from vont with registration and it's a great deal. I'm a fan!
Questions?
Why do I have to buy for full price on Amazon?
How can I be sure you will send me my rebate?
When will I get my rebate?
Why do you wait until after your product is shipped to send a rebate?
Why do you ask for my PayPal email address?
Why are you running this promotion?
Does this include free shipping?
What Are You Waiting For?