An Exclusive Offer For You
Omega 3 Fish Oil 3,600 mg - Designed to Support Heart, Brain, Joints & Skin; with EPA + DHA; Burpless with a Natural Lemon Flavor; Non-GMO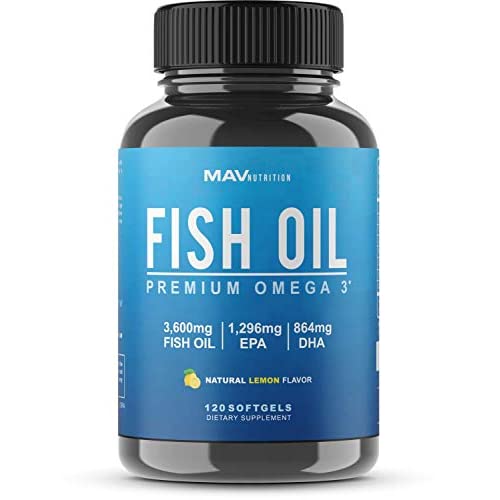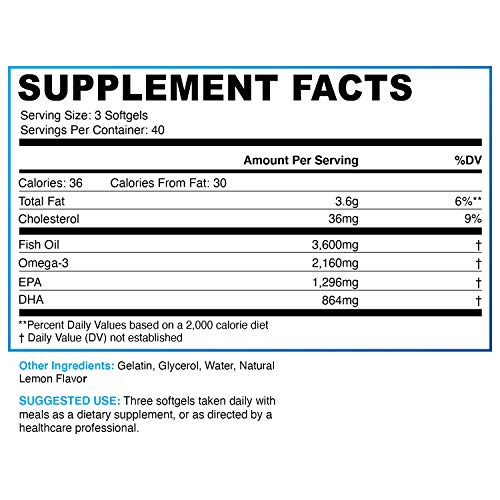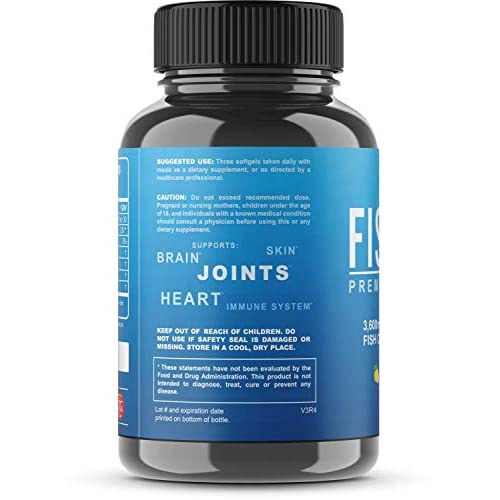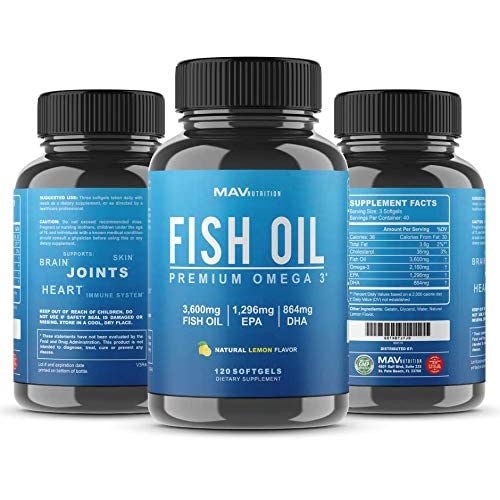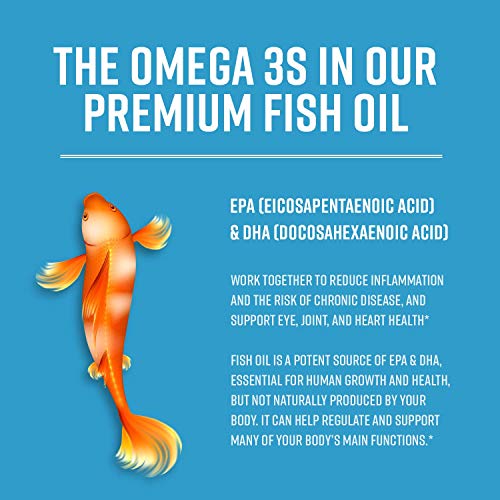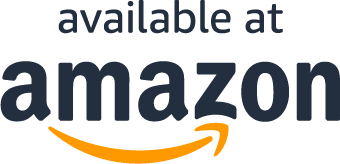 How it Works
1. Buy on Amazon
First, you'll need to buy the product on Amazon at full price. This helps us promote our brand.
2. Enter Order Number
After you purchase on Amazon, you'll need to enter your order number on this website.
3. Order Verification
Next, we'll verify your order number. This is to make sure you actually placed an order on Amazon.
4. Product Is Shipped
Once your order number is verified, we'll wait until your order ships.
5. Receive Cash Rebate
After your order has been shipped, we'll contact you and send you your cash rebate via PayPal.
Read FAQ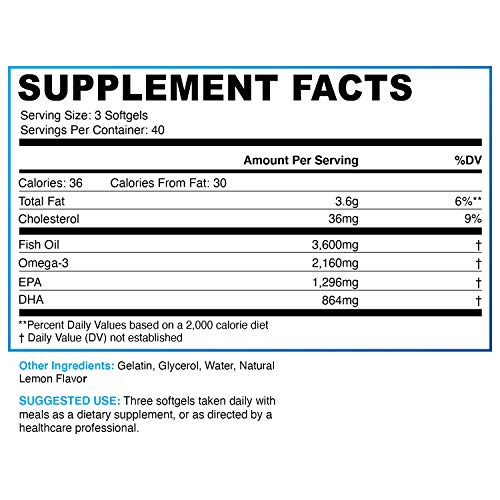 About the product
QUALITY SOURCE OF OMEGA 3. Not all Omega 3 is high quality! The Omega 3 found in Fish Oil contians unique essential fats including EPA and DHA, known to decrease inflammation and support overall health and wellness*. MAV Fish Oil is higher quality than competitor brands and contains more EPA and DHA per serving.
PREMIUM SERIES NATURALLY SOURCED. Omega 3 fatty acids are widely considered one of the most critical supplements you can put in your body.* Our Premium Series Fish Oil is 100% natural and pure with no additives, and contains 3,600mg Fish Oil Fatty Acids, including 864 mg DHA, 1,296 mg EPA per serving.
BURPLESS NO FISHY AFTERTASTE. Our Fish Oil is burpless and won't cause stomach upset, so don't have to worry about indigestion or an unpleasant after taste staying with you all day!
ULTRA-PURE, REFINED FISH OIL, ADVANCED DELIVERY. Our fish oil is purified with molecular distillation - one of the few current methods that can purify from heavy metals, PCB's and other toxins to below detectable limits for human consumption. Fast method. Minimal temperature. No toxins.
100% PURE SEA-HARVESTED PELAGIC FISH OIL. Get all the health benefits of pure Sea-Harvested fish oil. This Fish Oil Supplement supports a healthy heart, brain health, healthy joints, mood & mental state, skin & hair.*
What Our Customers Are Saying
Excellent product - my nutritionist approves.
I've had T2 diabetes (non insulin dependent) for 12 years and have maintain my BG with diet and exercise. Supplements are also helpful to prevent diseases that T2 diabetics have to be aware of, like high triglycerides and fatty liver. I see a T2 diabetic nutritionists regularly and she evaluates supplements (her office doesn't sell or advertise them). My last fish oil was a generic CVS version and my nutritionist did not recommend the source. She did, however, highly approve of this brand. Because I'm at risk for heart disease and liver function issues, she recommended double the dose on the bottle, but researched the source of oil and distribution of fish oil, DHA and Omega 3s and approves of MAV Nutrition's fish oil.
Great Product
I have. been taking this product twice per day for nearly a month. I chose this brand for its potency, which exceeds most others I have tried. I battle high blood pressure and have had a trans ischemic attack and osteoarthritis. I have already noticed that my blood pressure has stabilized and my arthritis pain has diminished. The capsules are big, but the texture makes them easy to swallow, and they have no taste whatsoever. The company follows up to make sure you are satisfied with the product by email, which I appreciate. They are not intrusive; they simply want to let you know they stand behind their product and give you contact information for any questions you might have. I found this to be very reassuring. I will continue to use this product.
I searched for the best quality fish oil as I religiously take about 2
I searched for the best quality fish oil as I religiously take about 2,000 mg of omega 3's each day for the health benefits. I found MAV's and checked the label. And recently did research on EPA DHA. The ratio and amount in the serving is 3x as much as the extra strength ones I usually buy. There no fish burb and for me half threw the bottle I bought, 2 servings a day and my cholestrol and blood pressure are good. Joints doing well (arthritis) and Brian fog or depressed moods lessened. Yes they help with good moods :) I'm buying more right now. Great price too if you compare everything like me
This is what fish oil should be.
This is good fish oil! I have been critical of other fish oils in the past, but not this one.First, the basics. When you open this bottle you aren't greeted by a fishy smell that you often notice with low quality fish oils. The pills are a good size and easy to swallow (I take all three at the same time with a sip of water). Then, they are listed as burpless so after you have taken them, you won't be getting any fishy burps. While most all fish oils do make this claim, so far it has proven true for these.Okay. Now that the non-essentials are covered, into the important stuff! Why do you take Fish Oil? You take it for the Omega 3 Fatty Acids. Or more specifically, the EPA and DHA. According to the American Heart Association, you should be taking 1000mg to receive the full benefits of Omega-3s. So at 3600mg with 1296mg of EPA and 864mg of DHA, this is some potent stuff!This fish oil is purified through molecular distillation. Usually when you shop for fish oil what you'll see is, "purified to remove mercury" well, there are more impurities in fish oil than just the heavy metals. Molecular distillation removes all types of impurities… heavy metals, PCB's and any other toxins. That is what you want, especially if you're going to be taking fish oil for the long term (which you should).While not the reason why I take it, after only a few weeks I can feel that my skin is softer. Something that I didn't notice with the last generic brand of fish oil I took.Priced cheap for the amount of Omega 3s, I will absolutely be purchasing this again.
Solid Anti-inflammatory for a great price
I am writing this review after having finished the entire bottle, which was for me a 40-day supply. The first thing that should be noted is the high EPA and DHA amounts per serving in this fish oil product. Those are the numbers that you're looking for, and even further you want a favorable ratio between EPA and DHA. This product meets both standards. For me, a 200lb male, I need around 2g of EPA and DHA combined per day from my fish oil. This hits that right on the head.The real metric for me, however, is how my knees feel after having been on a particular Omega-3 product for a month. A good product will reduce my general knee pain (pain that isn't a result of some acute injury). I've had a general knee stiffness and low grade pain for years from lots of athletic wear and tear. A good fish oil keeps that pain manageable or non-existent. This MAV fish oil has done its job. Prior to this bottle, I had fooled around with a couple of other products from different companies, and my knee pain was edging up, i.e., those other products didn't work. This one did!MAV fish oil compares favorably to Ghost Lifestyle brand and Biotest's Flameout. Ghost no longer sells fish oil and Flameout is far more expensive. MAV has a fan in me now.
I feel so much better!
I've been recovering from serious health issues for the past few years, and though my health has improved greatly I'd still felt like I just wasn't "right". Still a lot of brain and body fatigue. My doctor recommended fish oil for my cholesterol levels so I began taking a product from Trader Joes, but did not see any significant improvement. I didn't expect to; just thought I should be taking it so I did. When I ran out of that product I decided to try Mav Nutrition's and after just a few weeks taking it daily I feel significantly better! I'm really quite amazed. There's probably other factor's as well such as warmer weather so I'm more active, etc. But I really do believe that taking this fish oil has dramatically helped fill a nutritional gap I was missing and I plan to keep taking this product. BTW: I get no fish taste or burps, etc.
Questions?
Why are you running this promotion?
Does this include free shipping?
What Are You Waiting For?