An Exclusive Offer For You
UBUJI Kids Blue Light Blocking Glasses, Computer Gaming TV Glasses for Boys Girls Age 3-12, Blue Light Blocker Glasses Anti Glare & Eyestrain - Blue
$0.00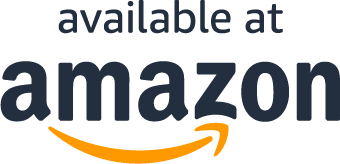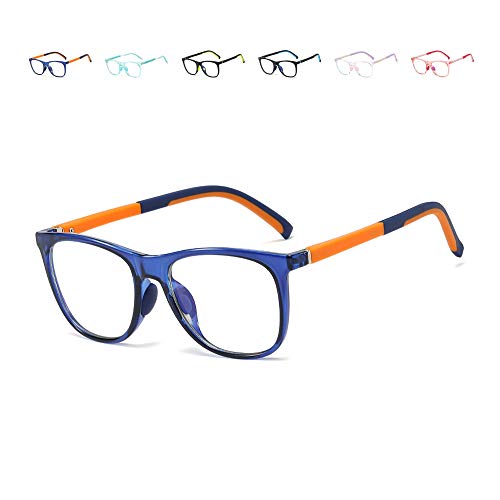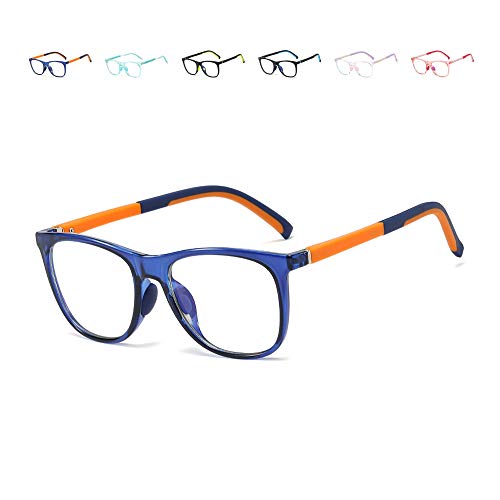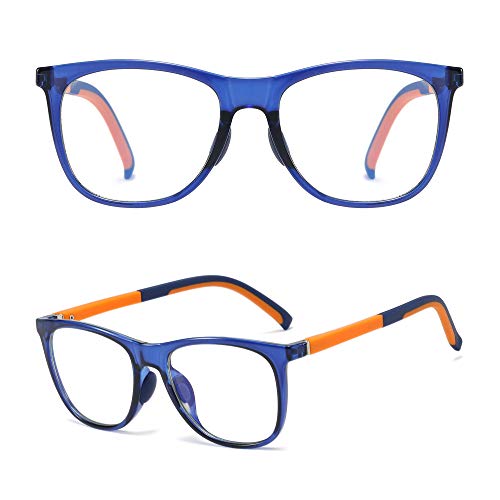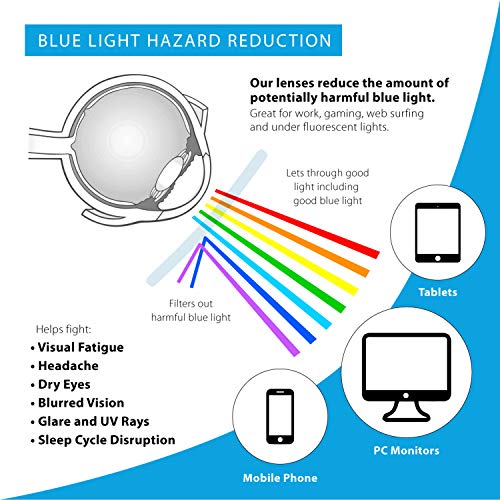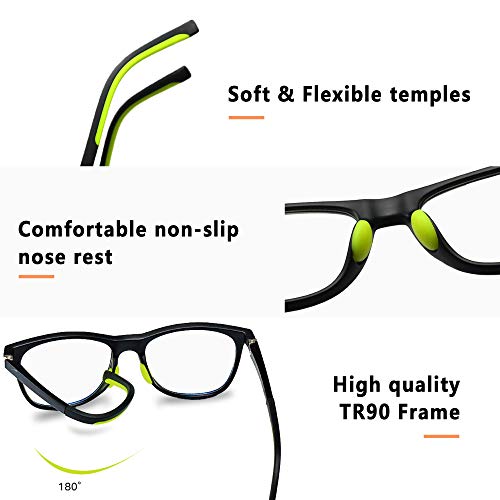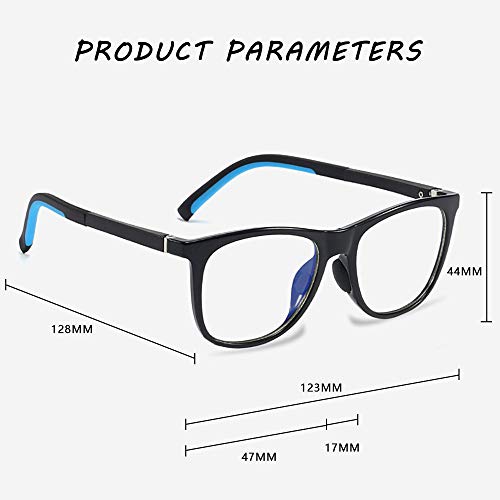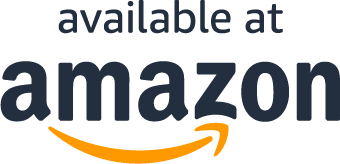 How it Works
1. Buy on Amazon
First, you'll need to buy the product on Amazon at full price. This helps us promote our brand.
2. Enter Order Number
After you purchase on Amazon, you'll need to enter your order number on this website.
3. Order Verification
Next, we'll verify your order number. This is to make sure you actually placed an order on Amazon.
4. Product Is Shipped
Once your order number is verified, we'll wait until your order ships.
5. Receive Cash Rebate
After your order has been shipped, we'll contact you and send you your cash rebate via PayPal.
Read FAQ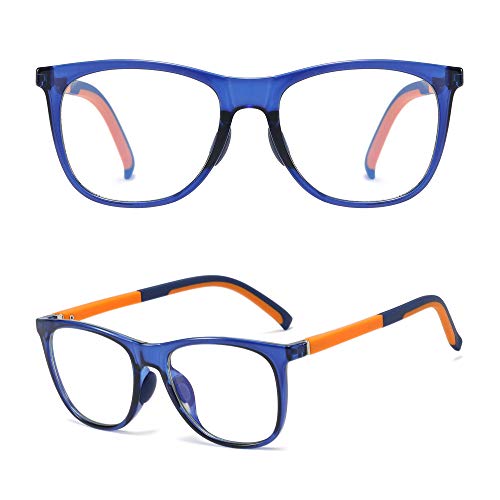 About the product
【Blue Light Blocking Glasses Protect Eyes of Kids】Wearing a good pair of kids blue light blocking glasses that filter out artificial blue light, is a good thing for a child's eye health in both the short and long-term. Especially with so many electronic computer screens and LED lights that they are exposed to now for long periods. Parents who worry about blue light from screens can buy your child blue light glasses.
【Reduce Eyestrain and Reduce Myopia Risk】UBUJI Blue Light Blocking Glasses for kids are a great option since they can help lower the blue light that enters the retina. Too much artificial blue light before bedtime can make it challenging for your child to fall asleep. Anti blue light glasses for kids are essential for your child's digital eye strain and helpful to prevent myopia.
【TR90 Material & Soft silicone material】TR90 frame explosion proof lens are durable. The silicone nose pads and temples are comfortable and easy to wear to prevent slipping. UBUJI kids blue light glasses are less likely to break or be damaged by high-energy childhood activities. Please rest assured to buy.
【Super Cute Design】UBUJI kids computer glasses generally fit boys and girls from age 3 to 12. In addition, there is a variety of nice colors for your kids to choose. Our blue light blocking gaming glasses adopt bright colors to let your kids show their unique sense of style. The lovely style of blue light glasses can make boys and girls more cute and fashionable. UBUJI kids eyeglasses are also suitable for matching various styles of clothes. Function meets Fashion. Nice gift to your children.
【100% Satisfaction Guaranteed】If you are not completely satisfied with Our Kids Blue Light Blocking Glasses, return them for a full refund or replacement. No questions asked. We stand behind the quality of our products and are confident you will LOVE Our Blue Light Glasses for Kids.
What Are You Waiting For?
What Our Customers Are Saying
worth it!
Bought these because my daughter went full virtual in school. She loves them. And they're super cute too. Nice quality.
Less Headaches, Great Product
These are great! My daughter complained of headaches after doing more schoolwork on her iPad. She noticed a huge difference immediately and after several hours she didn't have a headache for the first time. She's 8 and they fit well. They came with a cute case and cleaning cloth. Highly recommend!
Nice blue light glasses
Kids have been on extended screen time due to Covid-19 stay-at-home order and I thought I should get them one pair of kids' blue light glasses so their eyes are not strained or tired. These kids computer glasses arrived on time and well packaged, has a premium feel to it. The glasses come with a nice case for you to carry the glasses places if needed, and also a piece of lens cleaning cloth. These kids' glasses look good and are of nice quality. Son didn't complain and thought it was comfortable. Size-wise, the fitting was good. Recommended.
Great value for a great product
Glasses are great and my son loves them because of comfort and puts them on every time he plays games on his phone which stops him from straining his eyes. Worth the money to protect your kids eyes and getting headaches.
7 year old remote learner loves these glasses!
My son wears them for the duration of his remote learning. He loves them. The glasses are comfortable that my son can wear them for the school day and not notice that he is wearing them. My son definitely gives the glasses 5 stars and I am happy that he is happy and productive.
Perfect blue light glasses for kids!
My boys love these glasses for their iPads! They're so comfortable I even have to remind them to take them off when they're not on their iPads. They're great quality for the price. They even stretch outward so they're easier to take off and less likely to break easily.
What Are You Waiting For?
Questions?
Why do I have to buy for full price on Amazon?
How can I be sure you will send me my rebate?
When will I get my rebate?
Why do you wait until after your product is shipped to send a rebate?
Why do you ask for my PayPal email address?
Why are you running this promotion?
Does this include free shipping?
What Are You Waiting For?