An Exclusive Offer For You
Zmodo Wireless Security Camera System (4 pack) Smart HD Outdoor WiFi IP Cameras with Night Vision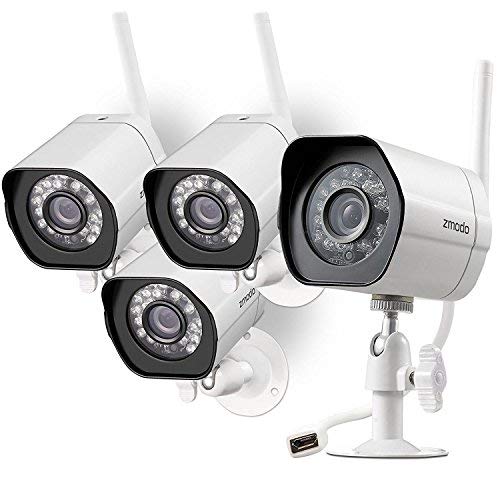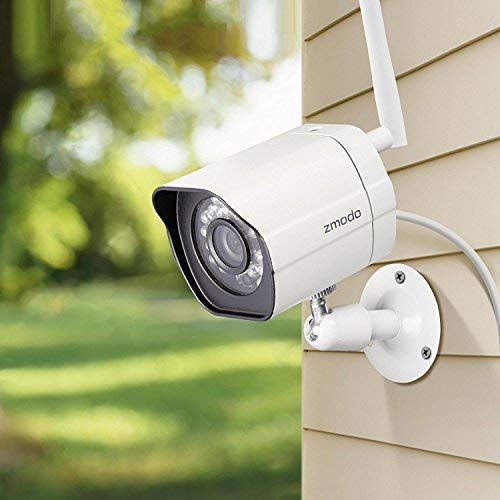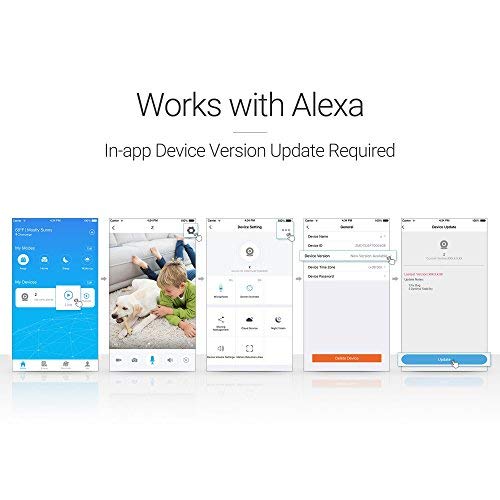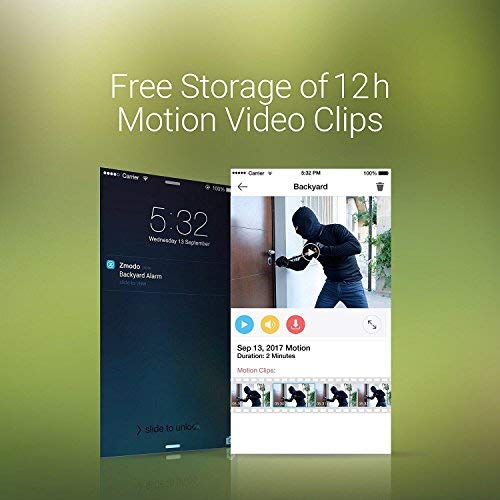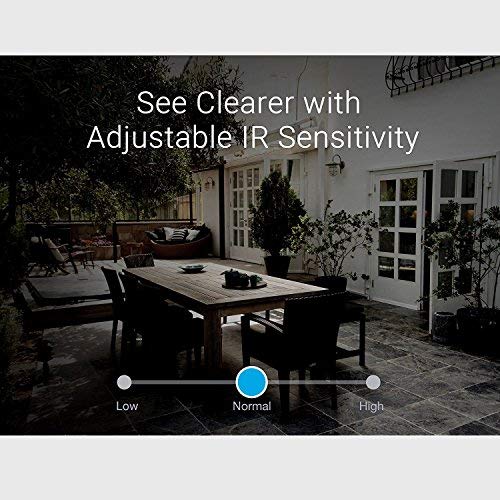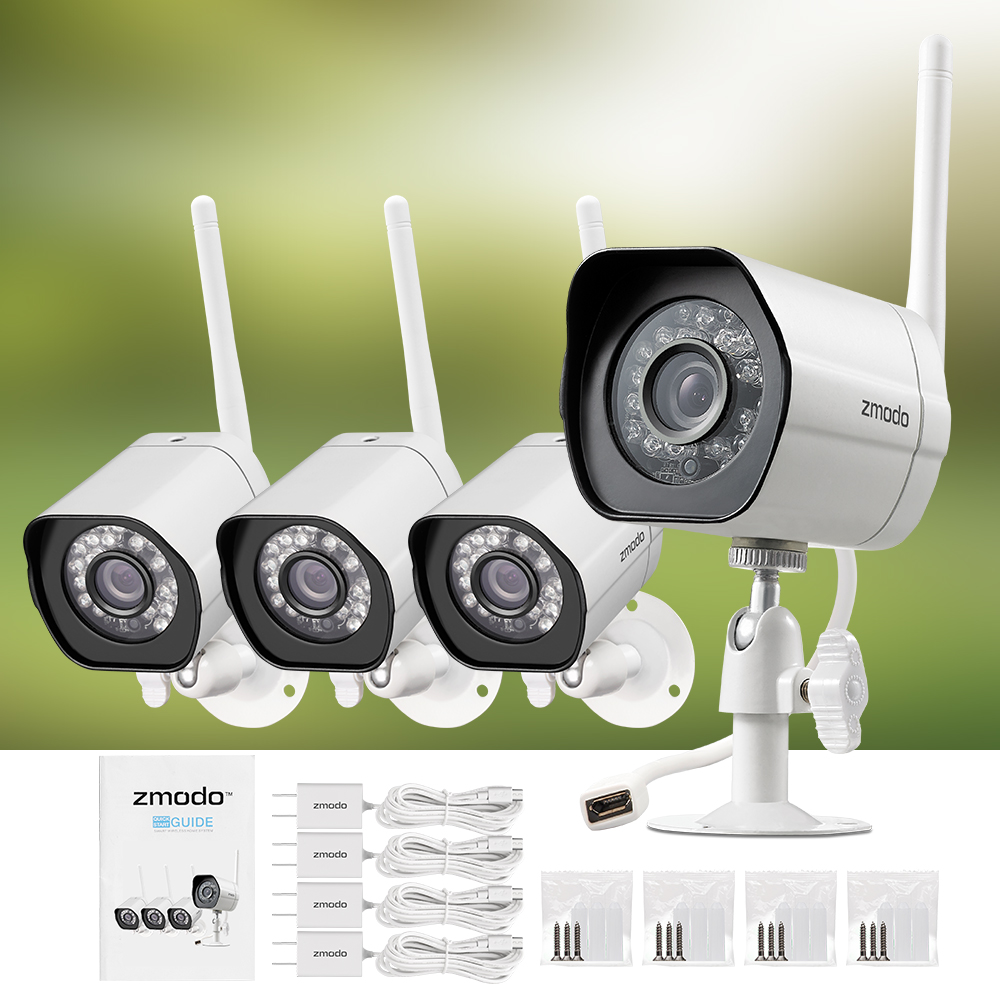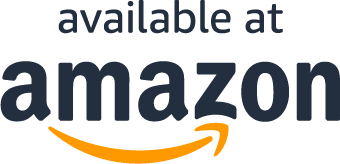 About the product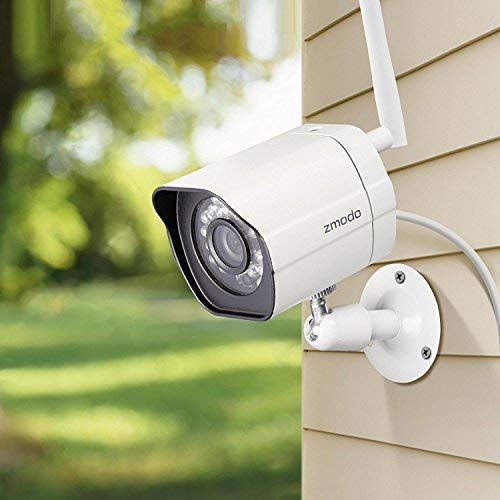 ZM-W0002-4
IP65 Weatherproof - This weatherproof camera can be placed both indoors and outdoors, with a supported temperature range from -10℃ to 50℃. Protect every inch of your home through every season.
Works with Alexa: Zmodo Wireless Outdoor Camera is compatible with Echo Show for voice control. (Alexa device sold separately). Please check and update your product to the latest device version in order for it to interact with Amazon Alexa.
Always Stay Connected - Seamlessly stream video remotely via the mobile Zmodo app for iOS and Android or via Internet browser on user.zmodo.com anywhere anytime.
Instant Alerts - Receive intelligent motion alerts on your mobile phone when motions detected. Playback motion videos to check for the missed moments. Improved motion detection enables you to set a motion detection zone on the area you care about .
IR Night Vision - Equipped with infrared lights and IR cut, the camera can automatically switch to black and white night vision view when in the dark to ensure you a crystal view. The night vision sensitivity is adjustable. You can share the device to your family and your friends on the app to enjoy the happy moments in your house.
Zmodo Cloud Service - All users are eligible for a 1-month free cloud of our 7 day cloud recording plan. With the plan, you can review, save, and share footage at any time, and reduce false alerts with cloud intelligence.
What Our Customers Are Saying
Don't let the negative reviews fool you...
Purchased this set through amazon recently. To be honest I was skeptical at first due to some reviews. After using them myself for a couple weeks I could not be happier. These cameras were extremely easy to set up. Turned them all on near the router and downloaded the app. Within 10 minutes they were all connected to my wifi.
--Install--
The longest part was figuring out where to install. Installing them is easy, just make sure you got decent wifi signal and plug it in. Yes, like other reviewers stated the power cord is not very long. Maybe ~10ft or so. This makes it so you will probably need to use some sort of extension cords. But nonetheless as long as you expect it, it should not be a surprise.
--APP--
Alot of reviewers complained about the application for zmodo. I found the app to be very easy to use with a lot of different settings and options for the camera. Maybe the app was recently updated, I am not sure. But my experiecnce with the app so far is great. I occasionally notice minor bugs in which i notfify support right there on the app. It is nice someone is always there to answer questions.
--Motion--
Again, I was worried about buying these because people complained about motion detection, which is most important feature. If you follow the instructions for install there will be no issues with motion. I have tested my setup multiple times and the motion is always working. Hell, it even sometimes goes of if tree branches blowing around in the wind. One of the top reviewers stated "i feel less safe". I have no idea how that is even possible. The motion works if set up properly. Even if some chance it misses a motion the fact you have cameras is a huge crime deterrent. Plus if you are worried about motion alerts you can always buy the cloud which has now been released for 24/7 recording. I feel the cloud is over priced for my budget at around $7 a month per camera I believe, but hopefully that cost will go down.
I initially did have an issue where I was not getting motion alerts but I found it was user error. In the app you can click to say if you are home, away, sleeping, etc. Each of those options has specific alert settings. My "home" setting was default to not give motion alerts. This is easy to change but if you are not aware it may confuse you.
Overall I am very pleased with this system. You can definitely not find a better system for the price. With the new cloud feature, you can't go wrong. I have no issues with motion where my cameras are installed and the setup and install was a breeze. I did not post pictures/video for privacy concerns. Any questions feel free to ask!
Questions?
Why are you running this promotion?
How can I use my coupon on Amazon?
Does this include free shipping?
What Are You Waiting For?