Mr. Zen Stack™ -60% OFF - Adaptogen Blend and Matcha Stack
Adaptogen Blend and Matcha Capsules Combo - Mr. Zen Stack - Organic Japanese Matcha Pills and our Advanced Adaptogens Supplement Complex with KSM-66 Ashwagandha, Rhodiola, Cordyceps, Holy Basil + More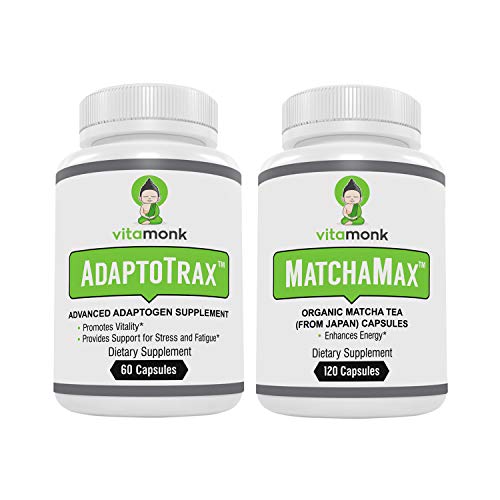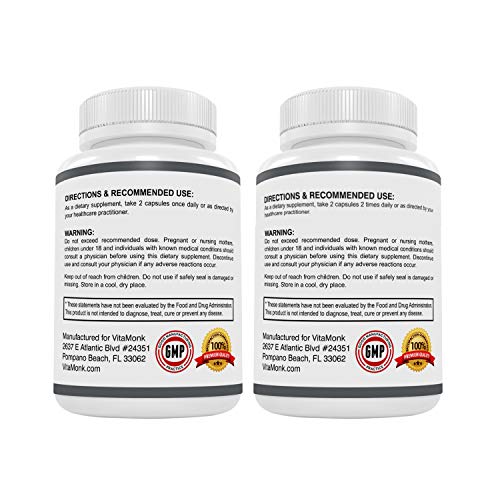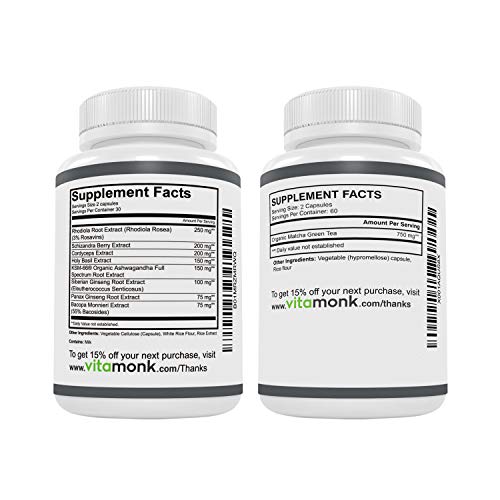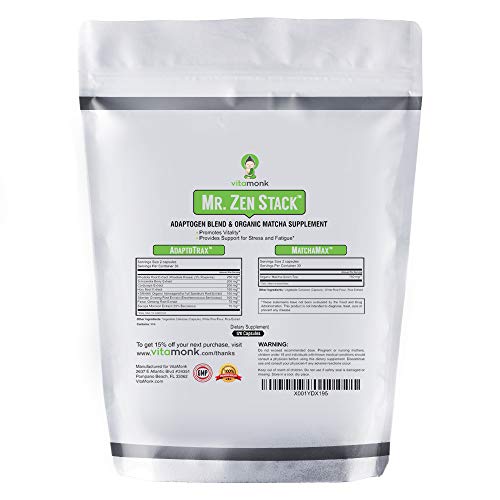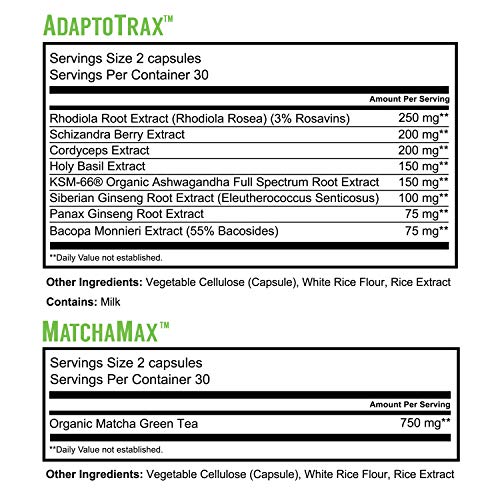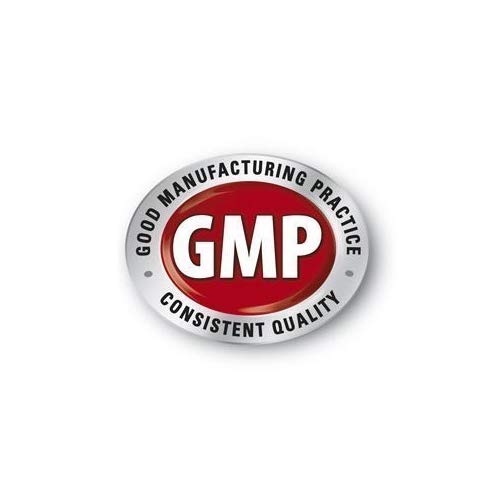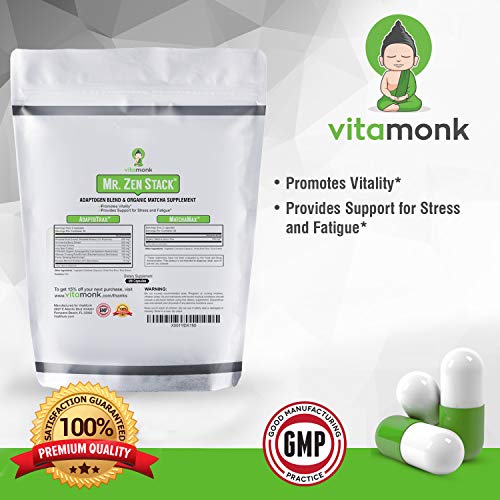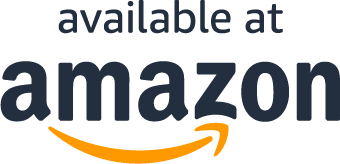 About the product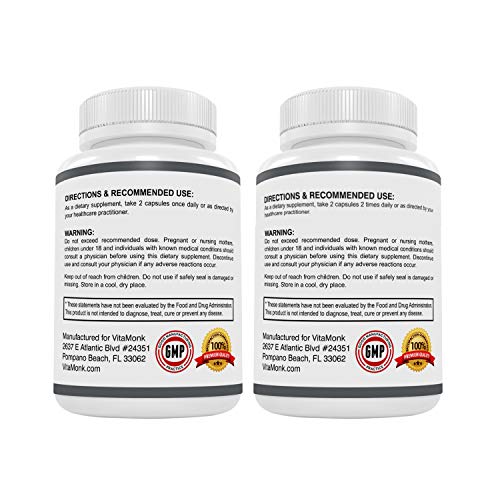 ✅ MATCHA CAPSULES AND ADAPTOGENS IN ONE STACK - Mr. Zen Stack contains MatchaMax and AdaptoTrax. MatchaMax is our organic Japanese matcha pills. AdaptoTrax is our superior adaptogen blend containing KSM-66 Ashwagandha, Rhodiola Rosea, Bacopa Monnieri, Panax & Siberian Ginseng, Schizandra and more. Mr. Zen Stack does not contain any artificial fillers.
✅ ALL NATURAL ENERGY - The matcha pills in MatchaMax provide you with a gentle energy boost with it's all-natural caffeine while the L-Theanine in matcha counteracts the jitteriness usually associated with caffeine. The adaptogens in AdaptoTrax can also increase your energy levels by increasing your VO2 max, stamina and power output and decrease your recovery time.
✅ ALL NATURAL STRESS RELIEF - Adaptogens have been used for centuries to help combat stressful situations by limiting the effects of stress on the body. In addition, matcha also consists of up to 60% of catechins, which are extremely potent antioxidants that get rid of dangerous DNA-damaging free radicals in the body.
✅ NO ARTIFICIAL FILLERS, 100% MONEY BACK GUARANTEE - Mr. Zen Stack does not contain any artificial fillers (no magnesium stearate, no silicon dioxide, no titanium dioxide). 100% money back guarantee- If you don't like it, return it for a full refund. No questions asked.
Questions?
Why are you running this promotion?
How can I use my coupon on Amazon?
Does this include free shipping?
What Are You Waiting For?