An Exclusive Offer For You
All-In-One Anti Aging Night Serum for Sensitive Skin by Tree To Tub - Hydrating Anti Wrinkle Serum for Face with the NEW Retinol (HPR), Vitamin C, Hyaluronic Acid, Glycolic Acid, Aloe, Tea Tree 1oz
$5.99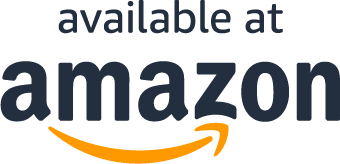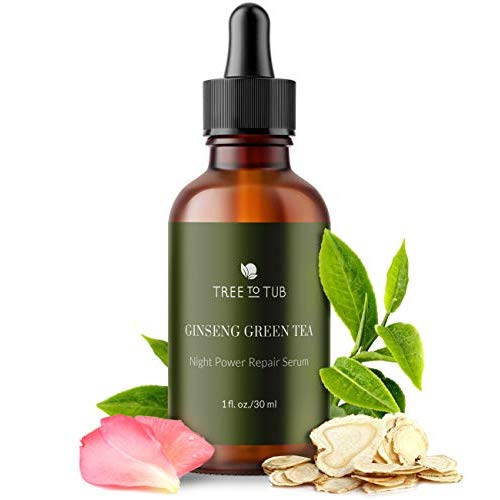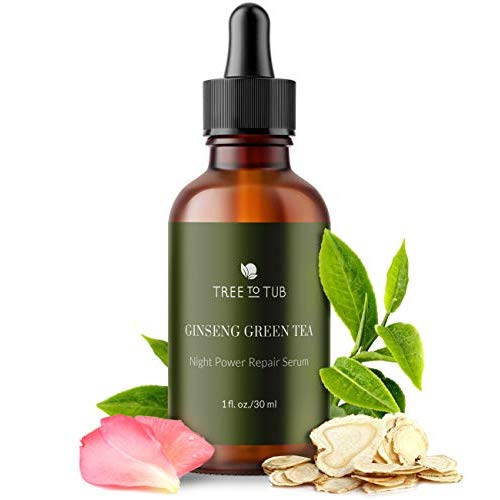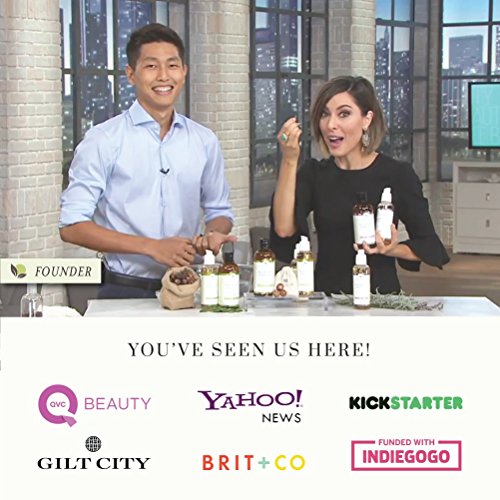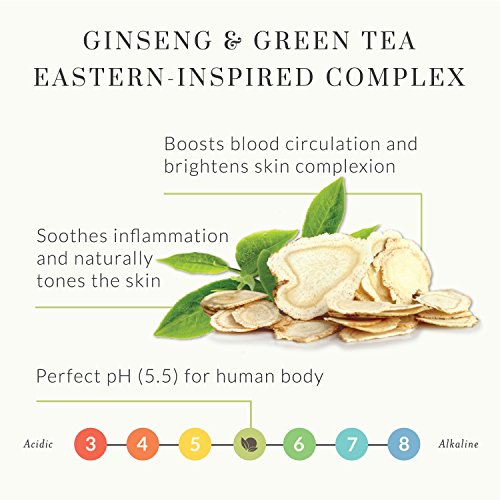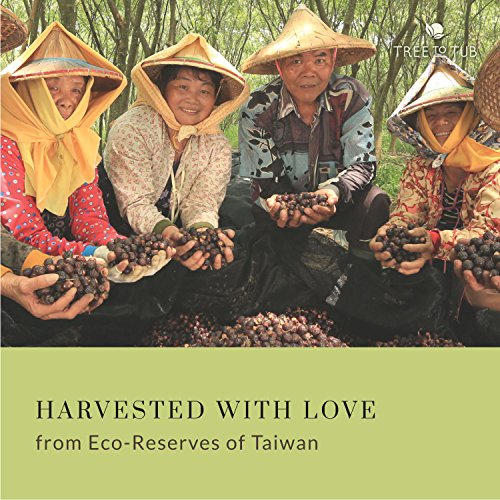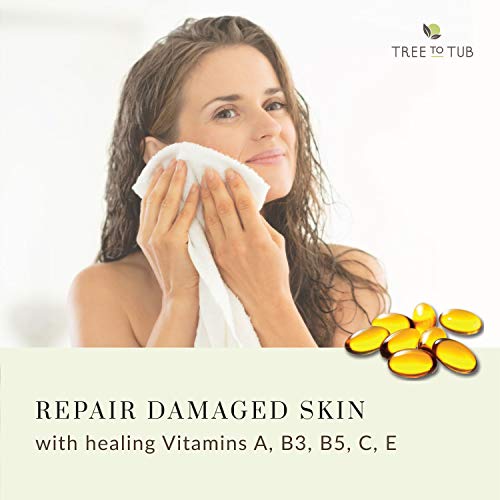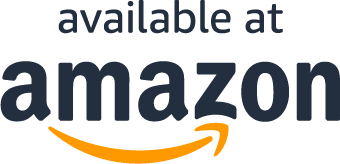 Read More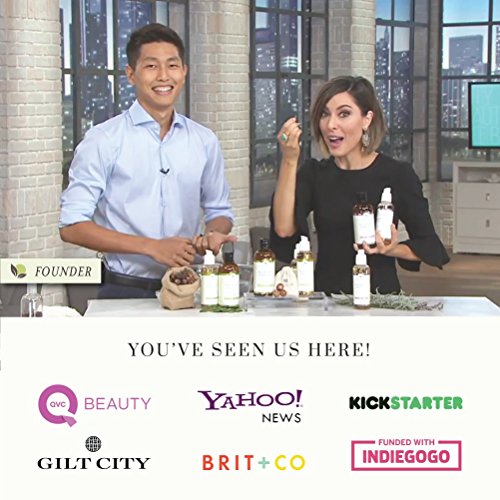 About the product
🌱 THE 'NEW' RETINOL MUST-HAVE: You already know retinol serum is your bff for minimizing wrinkles, improving skin tone, shrinking pores, fighting sun damage and promoting overall radiance. But for many, it causes irritation. Now, this NEW Hydroxypinacolone Retinoate (HPR) is not just kinder to your skin, but even more effective!. Try it now in our Night Serum
🌱 WAKE UP YOUNGER: As you sleep, HPR works on rapid skin cell turnover, while the Hyaluronic Acid in this face serum attracts moisture for cell renewal, collagen formation and skin plumping and firming. Essential Oils soothe, while the incredible Alpha-Arbutin and Vitamin C reduce blemishes and even out skin tone. Use it nightly, and wake up with younger skin!
🌱 ACNE, DRY SKIN OR SENSITIVE? Until now, you've probably had to cobble together many products to meet your specific needs – but Tree to Tub Night Serum is an all in one Hyaluronic Acid Serum, Vitamin C Serum, Glycolic Night Serum, Tea Tree Serum AND Vitamin A Serum that was formulated for all skin types, even the most delicate ones. All you need is one serum, once a day.
🌱 A NATURAL GLOW YOU CAN'T HIDE: Another secret to this all-in-one serum lies in its Eastern-Infusion Blend: Ginseng boosts blood circulation and brightens skin complexion while Green Tea soothes inflammation and gives natural toning. The result? The bright, even skin tone you were born with!
🌱 TRIAL IT AND SEE: With the NEW Retinol Must-Have and every anti wrinkle serum ingredient you could need all in one, it's easy to see how this unique Night Serum can have you waking up feeling like a whole new person! Because when your skin is nourished, it needs nothing else… except maybe a special occasion to show off! Love your new skin - or we'll refund every cent.
What Are You Waiting For?
What Our Customers Are Saying
Works!
I was looking for a night serum that contains retinol and really works. I decide to give a try to the Ginseng Green Tea Night Power Repair Serum from Tree To Tub. And I am glad I did. From the first night I used it when I woke up in the morning my skin was really soft and smooth. I see difference in my fine lines and on my neck . I love the product and the natural ingredients. I recommend it.
Gentle yet Effective
Unlike other anti-aging night serums, which have dried out my skin overnight, I wake up with my skin feeling refreshed. The serum is easy to apply and doesn't burn the way some hyaluronic acids might, which I am guessing is due to the tea tree oil and aloe. A great all-in-one moisturizing and repairing solution at a fantastic value.
Love my skin again
I live in Arizona and the sun dries out my skin--this serum feels great on my face, and like the rest of Tree to Tub products, contains natural ingredients that do not harm my body. I am anxious to see if it helps with my skin's elasticity and lessening of wrinkles. I love everything Tree to Tub sells!
Love this SERUM!!!
I love Tree to Tub products. This one is no exception. This serum soaks right in upon application. I have only been using it for about a week so I do not notice any real difference .This serum has a very pleasant scent. I will definitely continue to use this.
calming, smooths skin's texture, glowy skin
I LOVE Tree to Tub products and was super excited to try this serum. And I gotta say, I'm pretty pleased with the product.I apply this at night time under my usual moisturizer, and I wake up every morning with smooth, glowy skin!The texture of the serum is very watery and a little goes a long way. It sits very well under creams and actually helps the cream absorbs into the skin.I haven't used it long enough to see any improvement for fine lines and wrinkles, but it is very calming for my sensitive, eczema-prone skin.Remember to use sunscreen along with retinol products.Worth a try!
Love it!!!
I use the whole line of tree to tub skincare and haircare products so I was very excited to see this come out! This has made my sensitive skin feel so great! Thanks for another amazing natural product!
What Are You Waiting For?
Questions?
Why are you running this promotion?
How can I use my coupon on Amazon?
Does this include free shipping?
What Are You Waiting For?