The Lightest, Most-Minimalist, Closest-to-Barefoot Shoe
Xero Shoes Speed Force - Men's Barefoot, Minimalist, Lightweight Running Shoe - Roads, Trails, Workouts
$94.49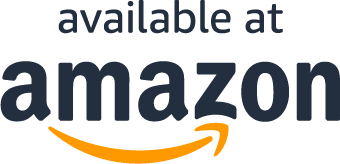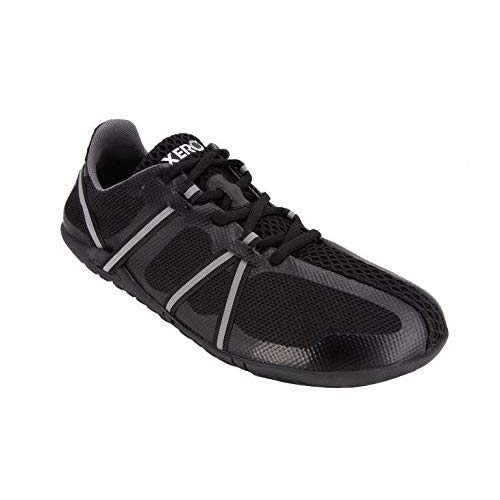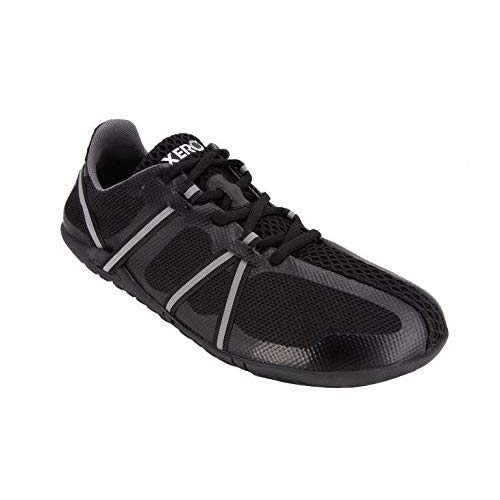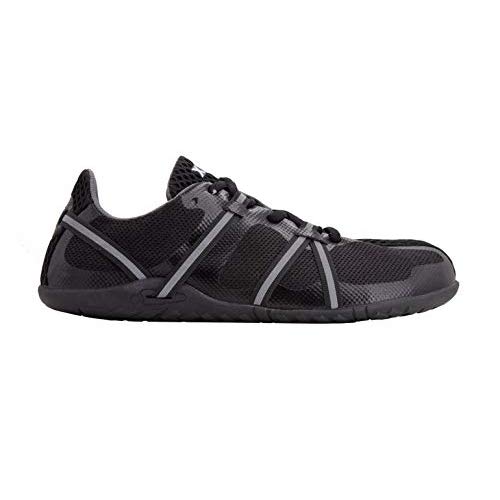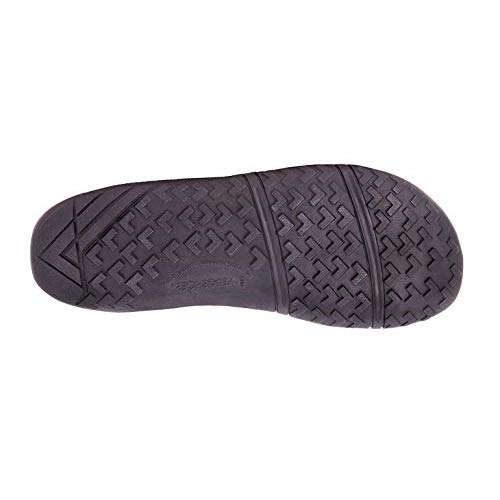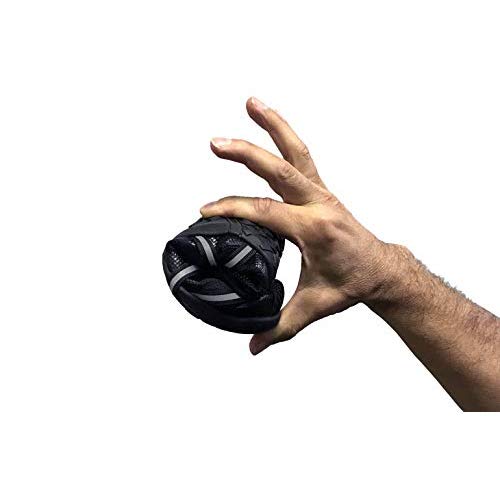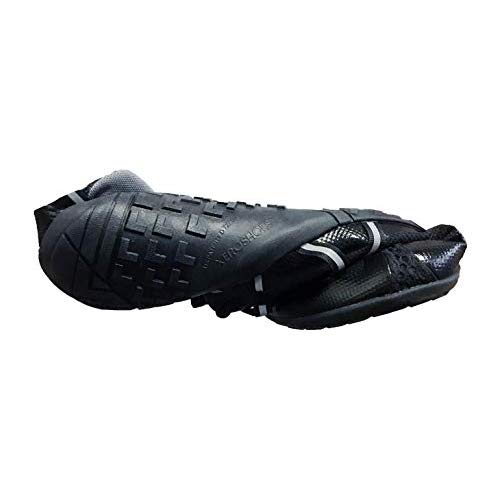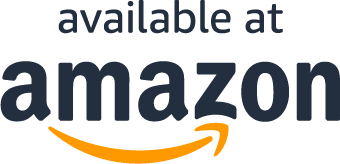 Read More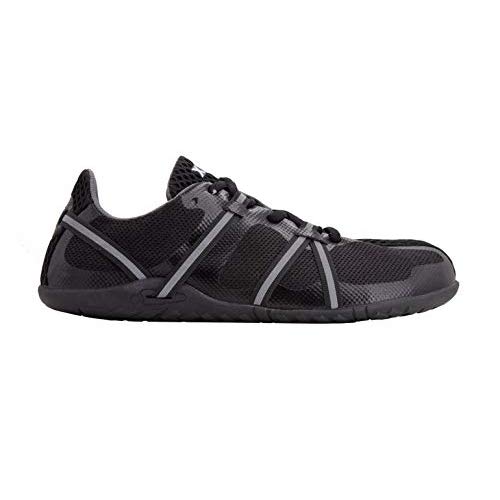 About the product
"The Lightest, Most-Minimalist, Closest-to-Barefoot Shoe" with FeelTrue sole
BAREFOOT COMFORT - So lightweight you'll barely know it's on. The slightly stretchy, breathable mesh upper, and the silky smooth, moisture-wicking lining, give the Speed Force slipper-like comfort.
NATURAL FIT -- A wide toe box lets your toes splay, spread, and move naturally. The non-elevated, zero-drop heel allows for proper posture. A truly minimalist shoe that lets your body work the way nature intended.
VERSATILE - Speed Force was made to be a racing shoe, but people are wearing it for walking, hiking, trail running, CrossFit, lifting, working out, or just all-day, every day wear. Perfect for travel since you can use it for almost everything, and it won't add bulk or weight to your luggage. The reflective heel and midfoot straps help you stay visible.
DURABLE and VEGAN FRIENDLY - The patented, non-marking FeelTrue sole is backed with Xero Shoes' 5,000 mile sole warranty. Speed Force is made without any animal products.
TRUE to SIZE FIT - Order Speed Force in your usual shoe size. Of course, if you need a different size, we're happy to offer FREE domestic exchanges. Just contact the seller.
What Are You Waiting For?
What Our Customers Are Saying
Speed Force, new from Xero Shoes. My Review. Are You Ready To Fly?
Love everything about this product. You can see my detailed video review here on Amazon or on YouTube, entitled: Speed Force, new from Xero Shoes. My Review. Are You Ready To Fly?The fit is true to size. I've been using Xero products since shortly after they started selling "kit" sandals, huaraches for running, etc. The Speed Force is not only gorgeous, light, sleek, extremely comfortable and nimble … but it just feels fast.I am mostly an ultra distance runner, at 57, with 14 one hundred mile foot races completed to date. Xero's great products, customer service and expertise in "minimalist" healthy motion has been a big part of my journey. I highly recommend you join the Xero Movement. Speed Force is a great place to start … as a racing flat, marathon shoe, 50K trail shoe, "gym" shoe, athletic shoe, walking or hiking shoe, or in my situation … more of a cold weather shoe.HappyTrailz,Randy KreillBeavercreek, OH
Great minimalist running shoe!!!!
These shoes are AWESOME!!! They are SUPER light and I feel like I am wearing nothing. In fact, this may be the lightest shoe I have ever owned! The second I put them on, I got the urge to run . . . FAST!!! The shoe is amazingly flexible and gave me a secure glove like fit. This is from excellent strapping/lacing system as well as the contoured heel counter. I have a super wide foot and have plenty of comfort and flexibility in the wide toe box. Because it is so light and flexible, it moves with my foot nicely and I hardly notice I am wearing a shoe. It allows for excellent ground feel having good traction. The upper is very breathable and airy. The inside is also super soft and so this would be a great shoe to wear without socks. (I however normally use socks though because otherwise my shoes start to stink) The styling is flashy but I will plan to use this shoe for what it is designed for: training runs, races for sure, and most of my workouts. I am excited to use this during agility and plyometric workouts as well because I just feel so darn nimble these things! . . . . My only fear with this shoe is that when I wear them, I will want to run too fast!
Great Feeling, Very Light With Airflow!
I have used Xero's sandals for a long time as I enjoy the aspect of minimalism, was very curious how this would translate to more of a shoes style, and was very please to find that this is no traditional shoes at all, it almost feels exactly like the sandals with a flexible additional support that you only feel when you want to. The sole has the same great feel of connectivity to the ground, and the design of the multiple ventilated panels gives you incredible breathability. Amazing for travel as well, as the roll about just about as small as my running sandals do, so I can easily fit them into my carry-ons when I travel. Also love the detail of the reflective stripes, they are very noticeable at night and definitely should help with visibility from a safety aspect. But really the thing I find most appealing about these shoes are their non-traditional 'foot shape' in which they slightly widen at the front (as a foot naturally does) which allows me to wear a smaller pair than I typically would, which in turn makes it even less intrusive. Overall they are a great pair of running shoes, and I highly recommend them as well as this company as a whole!
Maybe the only minimalist you need
This is the finest minimalist training-focused shoe I've worn. The sole is thin but grippy, perfect for all manner of lifts, drags, sprints--you name it. They're light as can be, which is expected, but it doesn't come at the expense of performance. The upper moves with the foot in all manner of powerful vertical, horizontal, and lateral movements, and the laces never bunched or felt constraining--which is a problem with some other popular minimalist training options out there. Yes, they feel "fast," but they're also well made and athletic. My favorite Xeros to date, and maybe my favorite minimalist shoe out there overall.I recommend this to anyone who performs a wide variety of training and wants a shoe that can work for any and all of it.
Love 'em!
Have been wearing them everywhere - on the trails, running/hiking, to restaurants, out and about, doing parkour, MovNat, you name it! They're great for any occasion. Love 'em!UPDATE:They just survived a two months backpacking trip in Bali. These and the Vera Cruz came on nearly all my adventures. :)
Most comfortable shoes I've worn!!
These shoes are awesome!! Plenty of room in the toe box for the toes to spread out and be involved in feel the terrain. Great fit around the heel with quality laces. The feedback from the ground in these shoes is second to none! Stylish enough to wear to work and around town.Ultimate barefoot shoe design!!
What Are You Waiting For?
Questions?
Why are you running this promotion?
How can I use my coupon on Amazon?
Does this include free shipping?
What Are You Waiting For?