Exclusive New Product Launch Offer!
Gearrific™ Workout Ball - Easy Home Exercise, Full-Body Fitness Bundle
$39.74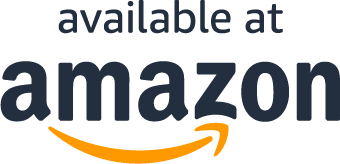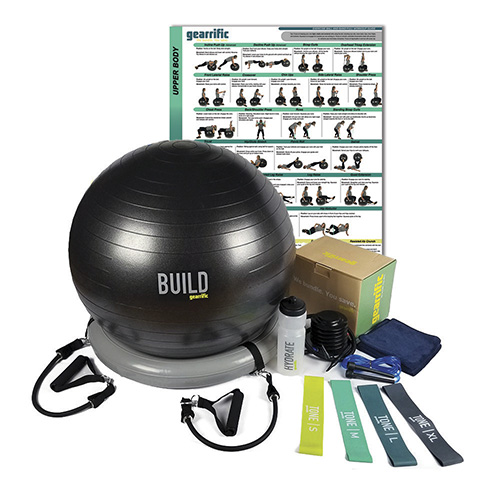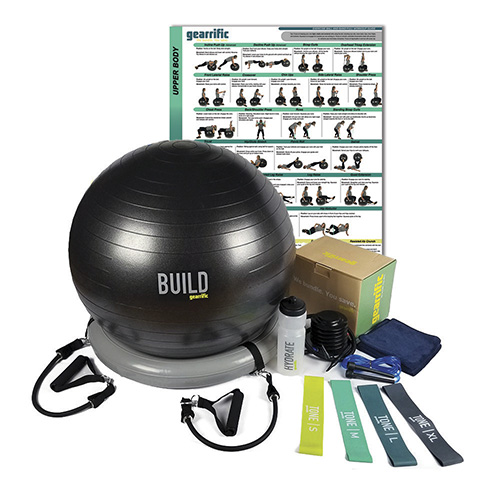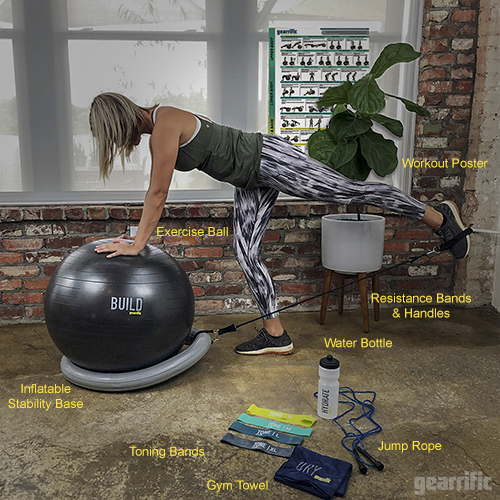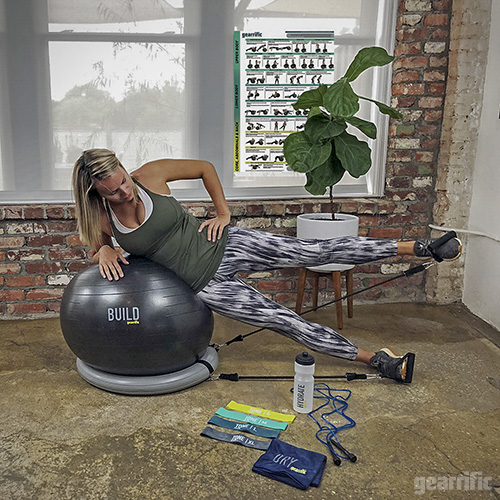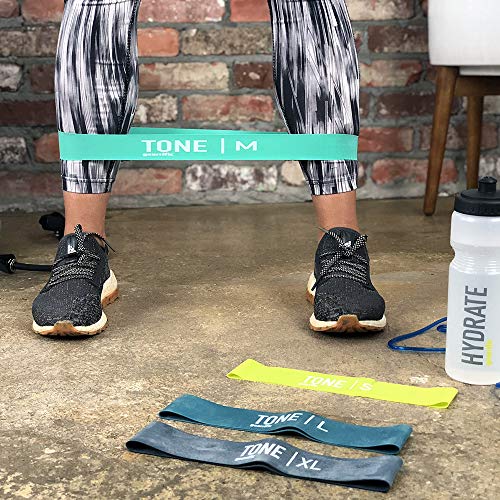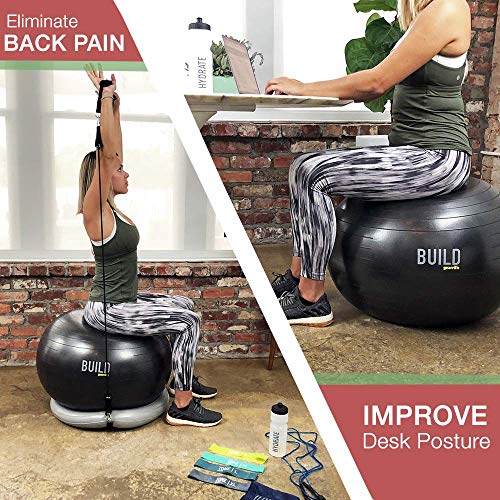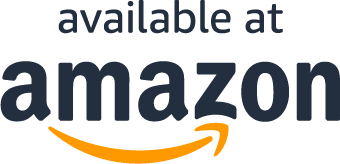 Read More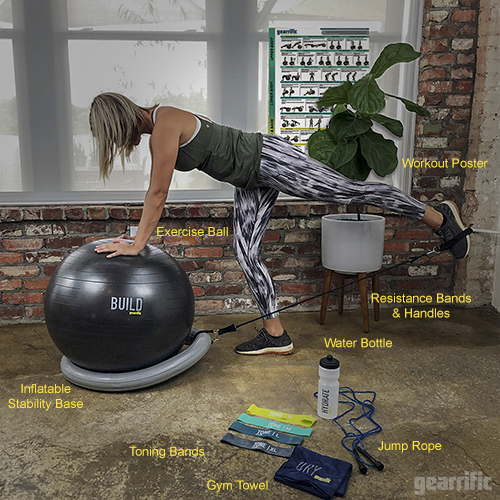 About the Bundle
Working out can be difficult, but so can the process that surrounds it! Paying for a gym membership, commuting to the gym, commuting to the park, buying, storing, and maintaining large and heavy workout weights/equipment – it can be so time-consuming and distracting!

With the Gearrific™ Workout Ball Easy Home Fitness Bundle your workout fits into your schedule, not the other way around. All for less than the cost of a month's membership at a normal gym. An ideal way to get a full-body workout for one-the-go professionals. They also make great gifts for busy parents, anyone who works from home, and well, pretty much everyone!

Gearrific™ Workout Ball Easy Home Fitness Bundle Includes:
- Anti-Burst Exercise Ball (65cm)
- Resistance Bands & Handles (10-15lb resistance)
- Inflatable Stability Base (great for ball chairs)
- Workout Poster (guided exercise chart)
- Plastic Foot Pump
- Jump Rope (9' adjustable)
- Gym Towel
- 4 Level Toning Bands (1-training, 3resistance)
- Water Bottle (24 oz)
- Replacement Plugs
- Set up & Inflation Guide
What Are You Waiting For?
Questions?
Why are you running this promotion?
How can I use my coupon on Amazon?
Does this include free shipping?
What Are You Waiting For?