An Exclusive Offer For You
Wild Water Fly Fishing Rod and Reel Combo Complete 5/6 Starter Package
$84.60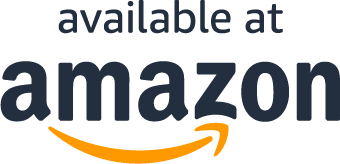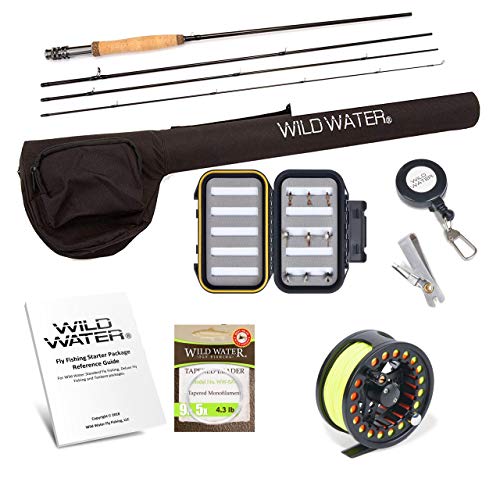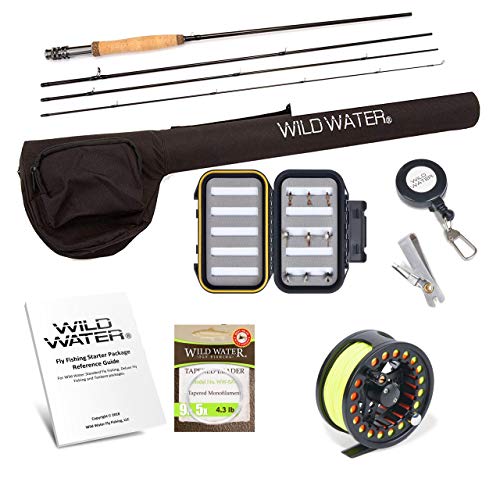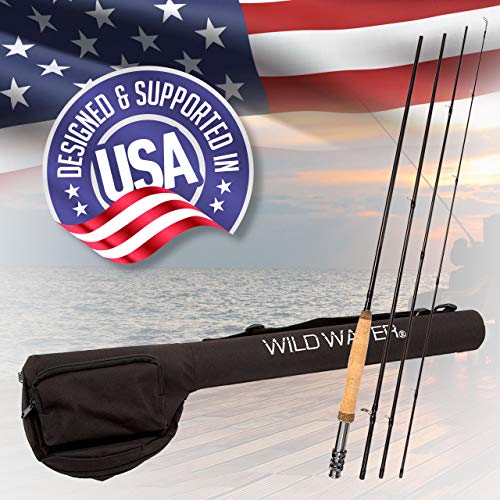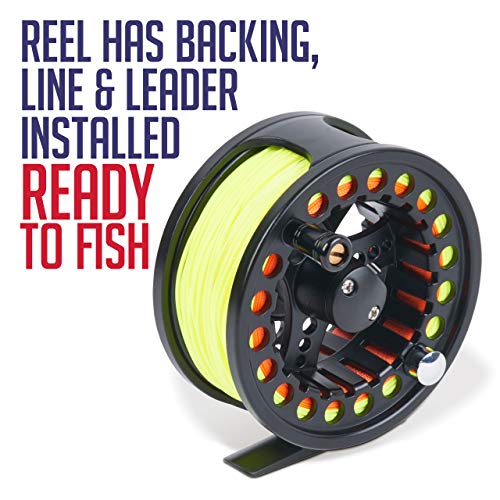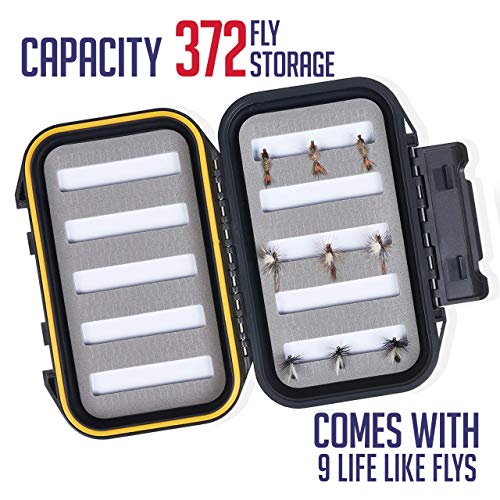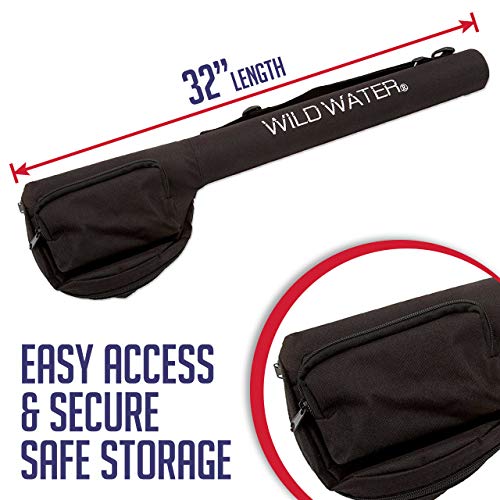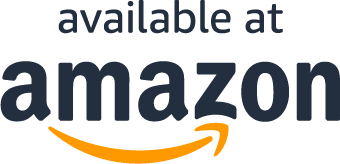 Read More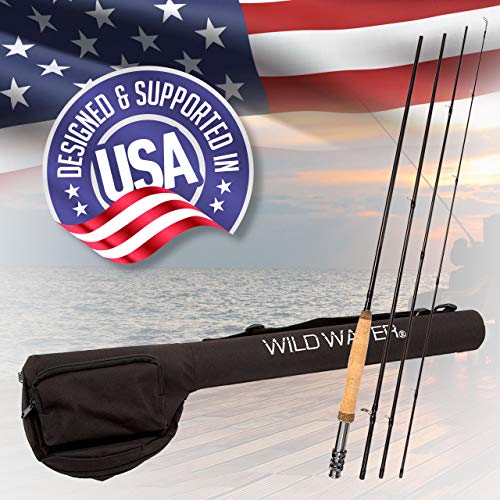 About the product
Rod comes with Lifetime Warranty. Slow action, mid flex IM8 graphite design, aluminum reel seat, stainless steel stripper guide with SiC ring, stainless steel single foot snake guides and hook keeper. 7" western-style grip made with high quality cork and compressed cork trim rings.

Waterproof, Floating Fly Box - 5.25" x 3.5" x 1.25", custom foam design, holds up to 372 flies. Includes 3 each of Black Ants, Parachute Adams, Gold Ribbed Hare's Ear Nymph flies, all size 14. Best suited for Trout, Panfish, small streams, ponds, and backpacking.
Diecast Aluminum Fly Fishing Reel - Large arbor design reel, pre-loaded 20 pound blaze orange backing, weight forward 5-weight floating fly line, and 9' 5X leader. Diecast aluminum spool, frame and reel foot, stainless steel internal components, quick release spool, and disc drag for fine tension adjustments.
Wild Water is a US based company started in 2006. US based support. Package includes rod bag, lightweight rod case with a zippered storage pouch and starter booklet.
What Are You Waiting For?
What Our Customers Are Saying
Best starter setup for the beginner fly fisherman.
I bought this fly rod/reel after I trying out my friend's Orvis rod/reel. I always thought fly fishing would be difficult, and there is a learning curve, but it was not nearly as difficult as I imagined it to be. My friend warned me against buying this combo, telling me that I needed to spend a couple hundred dollars to get a quality setup. I didn't listen and I'm glad I didn't, cause when this thing came in he realized he was wrong. This thing performs nearly as good as his four hundred dollar setup and I couldn't be happier. The action on this rod is great and the drag on the reel is buttery smooth.I would recommend buying a spool of tippet to go with this kit, as you will shorten the tapered leader very quickly if you fish often. Also, buy yourself a fly kit, as the midge flies that come with this kit are very tiny and really only good if you only plan to fish for trout (I live in the deep south, so it's bass and bluegill for me). Speaking of fishing, nothing is more relaxing than casting a fly rod, while you've never been more exilerated until you've caught a big fish on a fly rod. The felling that translates through the rod is unattainable with traditional rod and reels. Once you start fly fishing, you won't want to use a regular old fishing reel again.
Great purchase!
This is a great starter (and intermediate) kit. I bought a few starter kits and this is by far the very best. I bought this as I was just getting into fly fishing and it has been great. After 2 years of very heavy use, the rod has held up very well. The reel has lost some tension and there is a slight chip in the spool, but I definitely got what I paid for and a lot more! Also, I broke the rod tip (which will eventually happen to you) and they were amazing about sending me a replacement for just $13! If you're getting into fly fishing and considering a package like this, go head and buy it with confidence.
... no pro but I am fly fishing with some pretty seasoned veterans
I am no pro but I am fly fishing with some pretty seasoned veterans ... they were blown away at the price and quality of this setup.We went into some alpine lakes in the Ruby Mountains of Nevada to break the wild water in -I caught 8 brooke trout and I am hooked . Thanks!! - I look forward to enjoying this for a while
Reel "scapes" itself a little in one spot otherwise this is a beautiful combo.
Just got my fly fishing rod today. Looks beautiful except I noticed that the reel "scrapes" against itself while reeling it in (see attached video you can hear it). Happens everytime the reel is in a certain position. Otherwise everything seems to work well, rod will probably still work fine in practice unless it eventually binds in that spot where it scrapes.EDIT: I filled out their contact support form on their website and Heidi responded within hours and offered to a replacement reel and postage paid return of my reel. Am so impressed with their timely and friendly communication.EDIT2: I can not emphasize how great Wild Water's customer service is. I received the replacement reel and it works perfectly. My son, wife and I took this out to the Golden Gate Casting Club class this past saturday and had a blast. Only thing now is I wish I had discovered this rod earlier would have been outside getting a lot more fishing in rather than being stuck in the "which rod should I get" phase for so long.Thanks again Wild Water!
Better than expected.
Got the fly rod today. New to fly fishing but have fished for many years with spinning reels. Quality seems great in both reel and pole. Fly case comes filled with 9 flies all of which appear well made. Carry case is also very nice and high quality. My order was missing the cable retractor and I emailed wild water. Had a response in 20 minutes asking for my address to send it. Between the fly kit and the unbeatable customer service I would not hesitate to order more products from this company and will quickly recommend to any friends interested in fly fishing. If your new to fly fishing and on the fence about which kit to get you started, order this one now. You wont regret it.
but they just weren't good rods. Anyway
I have been an avid fisherman since I was probably 5 years old. I have always been more of a lure angler, but I aways wanted to try fly fishing. I've had a few cheaper Matrin outfits. I remember catching a few panfish with them, but they just weren't good rods. Anyway, now I have recently got back into fishing and I gave this one a try. $86 is an absolute steal for this outfit. The first day I took it out to my local pond I caught 8 fish. My advice is too buy yourself some nice dryflies and some ginko flotant. Loon makes good fly dry too. I'm in love with fly fishing and I plan to start tying my own soon! San Jose worms work great for panfish so stock up some of those!
What Are You Waiting For?
Questions?
Why are you running this promotion?
How can I use my coupon on Amazon?
Does this include free shipping?
What Are You Waiting For?