An Exclusive Offer For You
Whizzy Wheel Car Decal and Sticker Remover with Drill Adapter Kit
$11.98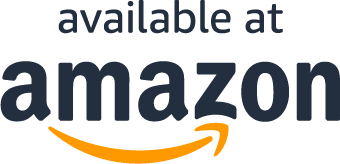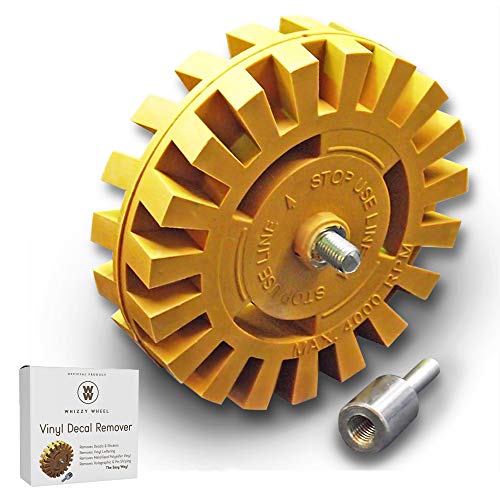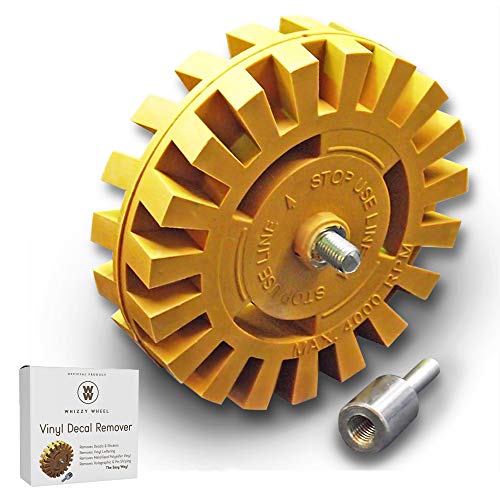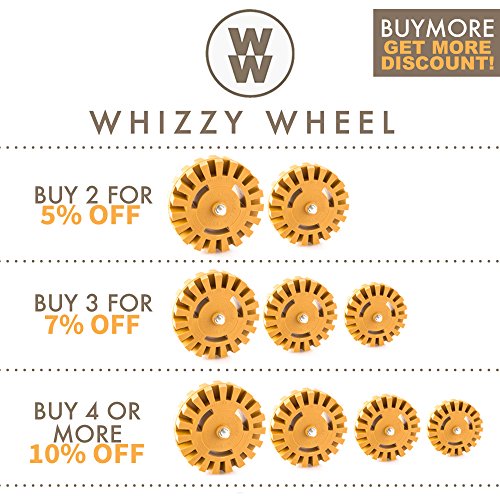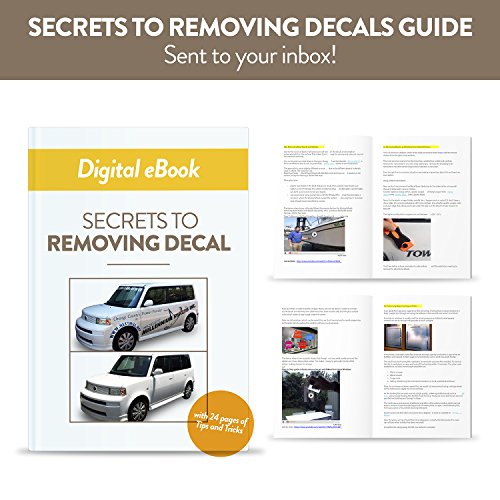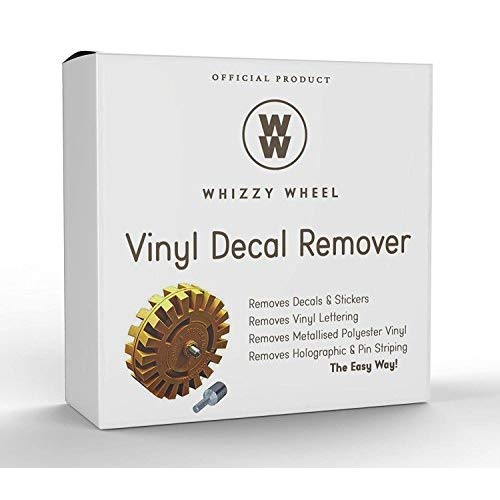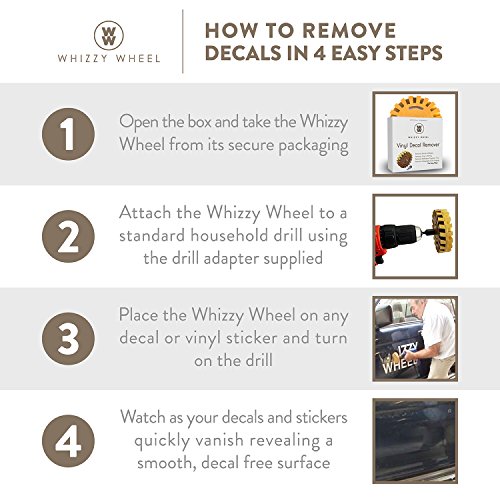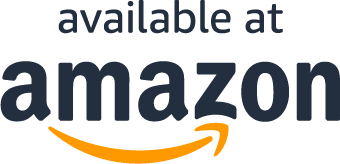 Read More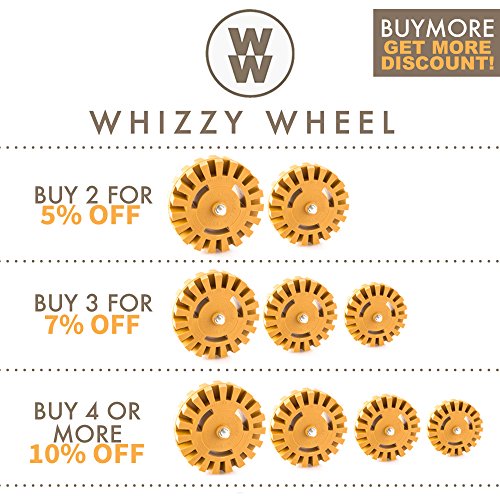 About the product
Designed to remove vinyl decals, adhesives, pinstriping, and stickers from cars, trucks, RV's, and windows.

Attach the included drill adapter to your rubber wheel and a household drill to quickly remove sun baked vinyl stickers and car wrappings in seconds.
Made out of soft rubber so it is safe to use on your car's paint, however not suitable for plastic surfaces or painted aluminum, test discreet area first.
Better for the environment, toxic chemicals and skin irritating adhesives are not required.
User guide and video demonstration will be automatically delivered to your inbox so that you are properly trained before your Whizzy Wheel arrives.
What Are You Waiting For?
What Are You Waiting For?
What Our Customers Are Saying
I pretty much have been using the heat gun
Greetings!I can describe the Whizzy Wheel in three words.Awsume, Awsume, Awsume!Working for an emergency vehicle upfitter (police cars, etc.) every new car we build,requires decommissioning the old. So there's plenty of decals to say the least!Up till now, I pretty much have been using the heat gun, adhesive remover technique.Successful for the most part, but LOTS of elbow grease, LOTS of time, LOTS of rags.So on a recent car, the decals were the reflective kind. (5 years on the car too)For those of you that have ever tried removing this type of decal, you know that a root canalis more fun than this. So after about an hour of trying, and getting absolutely nowhere,and I mean nowhere, off I went to find a better (easier) solution.That's when I came across the WW.After watching a few videos on the process, I figured this seems to be my best optionat this point...so let's give it a try. And right now, I'll try anything!As mentioned, the WW needs 2k to 4k rpms to work properly.Surprisingly, with all the drill motors around the shop, we didn't have one to fit that bill.So I grabbed the fastest one we had (850 rpms) to no avail.A quick trip the hardware store, found a Porter-Cable 3/8" hand drill that maxed at 3k rpm,and cost $63.00. Works for me.At first I was a little skeptical, because the WW guide states that tho reflective decalsare the hardest to remove, the WW can still handle the job, with a little extra effort.One thing I found out, is that the WW needs to go in the direction of the tread,I say tread, because the WW looks like small tire treads.When I first started using it, I was going in the wrong direction, with not much success at all. Bummer.Then after we figured it out, the WW ROCKED. (would be nice to have a direction arrow)So I got about a third of the car done, and I had used the WW past the tread,and was left with just the rubber wheel. Keep in mind this was reflector decal. The WW wasworking extra hard. Can't say how long they last normally. But I was happy! Went and ordered two more to finish the job.I then went on to another car, and removed the decals with the heat gun method,but the adhesive remained on the paint.I tried what was left on the used WW, and was able to removed ALL adhesivefrom the whole car! (a Ford Expedition) And still have enough rubber on the wheel to do another!BTW- when you get past the tread wear, and are just removing adhesive, it doesn'tmatter which direction the wheel is turning.WEAR A MASK...and eye protection. Whole lotta dust! If you're removing a lot of decal work, best to do it outside. You'llneed to rinse the car off big time.Would I recommend the Whizzy Wheel?Oh hell yea!!!
Not A Gimmick - It Really Works!
I halfway expected this product to be a gimmick, but I was pleased that it worked exactly as advertised. My only warning, which I didn't see in any of the FAQ's or instructions (could have missed it), is not to use it on painted plastic like the plastic trim under a door. I was removing a sun-baked vinyl stripe on the lower part of the doors of a 2006 Miata and the wheel brushed up against the painted plastic trim under the door and immediately took a small chunk out of the plastic. The solution was simply to remove the decal with the door open, and be extra careful in the area close to the hinges.
What Are You Waiting For?
Questions?
Why are you running this promotion?
How can I use my coupon on Amazon?
Does this include free shipping?
What Are You Waiting For?