FREE clip on lights BY VONT (PRIME ONLY)
We're in need more testers for our LED rechargeable clip on lights so we're offering you a 100% off coupon (via Amazon) 🏆
Amazon prime is mandatory to claim. No catches or gimmicks. Even shipping is free. 👌
Redeeming only takes 30 seconds and is backed by Amazon.
Step 1) Clip the existing 31% off coupon on detail page.
Step 2) Insert coupon below for a further 69% off bringing total to 100% off.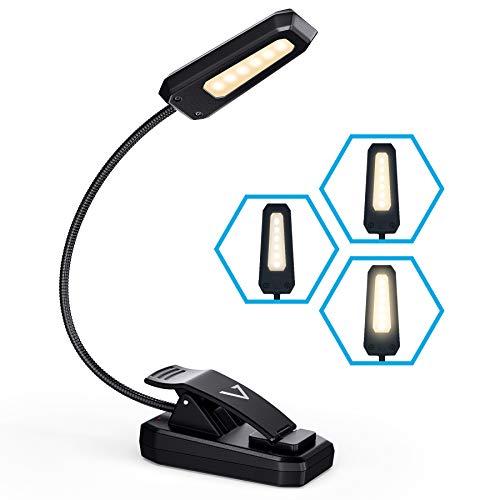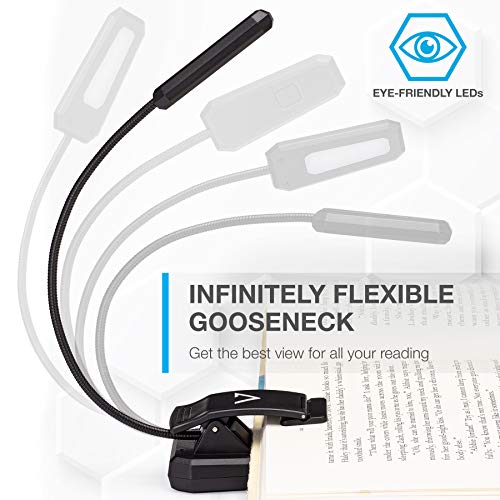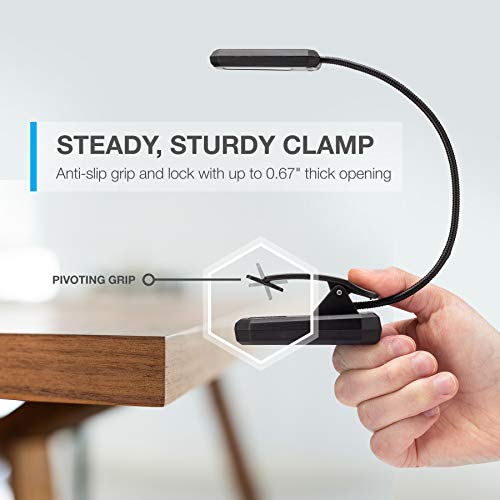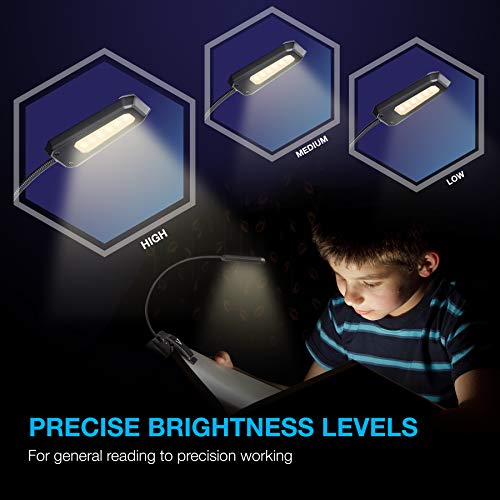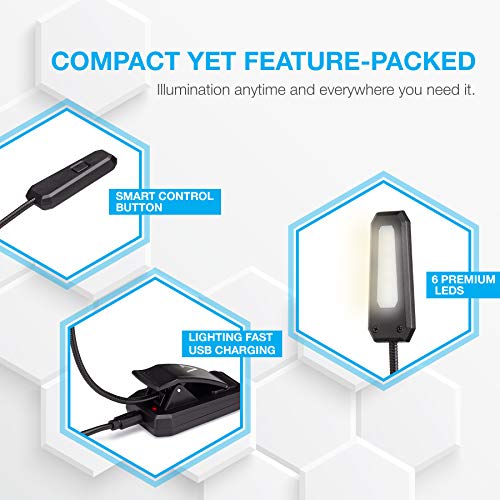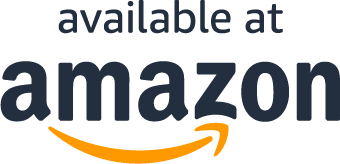 About the product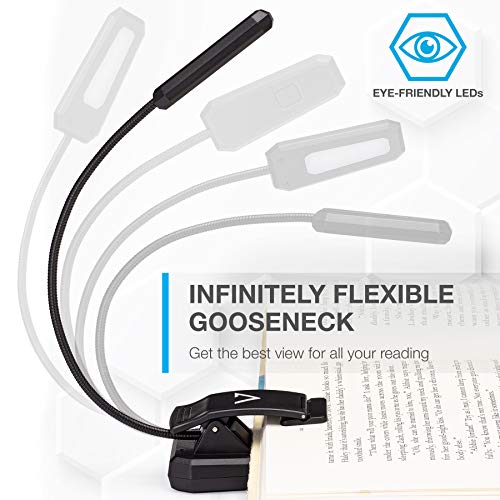 The perfect amount of light: Enjoy 60 Lumens of Warm White Light, the perfect amount and type of light for enjoyable reading, without straining your eyes, even in pitch darkness. Press a single button to easily toggle between low, medium and high levels of light.
Read without disturbing your partner: With light distributed over a 6 led bulb arrangement, you will enjoy a beam of light that is even, without bright or dull spots. The leds are also designed to give you private lighting in your own personal space, without disturbing others, even if they are right next to you!
360° goose-neck + non slip clamp stand: Simply use the clamp base as a stand on a table or as a clamp stand that can securely clamp onto a book. Once anchored, swivel the flexible gooseneck to project light exactly where you want it, any way you want it! At just 2.1 ounces, you will never feel the added weight!
Economical rechargeable battery: Enjoy 60 hours of long battery life on low mode and up to 20 hours of continuous life on high mode. Easily recharge the 1000 mAh battery using any usb port.
Lifetime warranty: An affordable but incredibly exciting gift you can give to bibliophiles or anyone who could use a lightweight, rechargeable and portable reading or work light. Comes with the standard Vont lifetime warranty covering defects (really!).
What Our Customers Are Saying
Economical and perfect for books/notebooks/clipboards/laptops/skinny desks
This light is perfect for books, notebooks, clipboards, laptops, and skinny top desks, such as what you see in most public schools. As you can see in the pictures I included, the space that the clip can adjust to is about the width of a penny. The top piece of the clip has an additional adjustable piece attached that can swivel on a single axis to compliment an angle (as pictured), but the foam piece included on this piece will not grip to surfaces well at a steep angle, as it is not rubber. I believe this is intentional as to not damage any surfaces, such as the pages or covers of books, which may tear easily if rubber were to have been used. The light itself is turned on by pressing a button on the back of the head of the light (pictured) and has three intensity settings. The lowest setting activates with one press of the button, medium with the second, strongest with the third, and the light turns off with the fourth press of the button. If you want to clip this light to any surface such as a desk, be mindful that the clip will only open up to the width of a penny, or about 1.9 cm. For thicker desks and other flat surfaces not on a steep angle, the light can simply be placed on the surface itself. The base of the light is wide enough to keep the light from falling over while being used this way (pictured), and is also light enough that it will not weigh down a book that is being held with the light attached. The light is said to have a 60 hour battery life on the lowest mode and a 30 hour battery life on the highest mode. To recharge it, the light comes with a micro USB cable that plugs into the clip base, and has a male standard USB end. It can be plugged into a laptop or a USB port charging box that plugs into a wall outlet to recharge. I'm already using this light on my laptop so I can see my keyboard without turning on the lights in my room. I love the economical uses of this light already. If I run into any issues, I'll update this review, but so far, it's been great.
Better than expected
I love this little reading light. It has a good grip, maybe a bit too strong for some books so I would definitely suggest clipping it to the back cover, maybe with a few pages as well for some paperbacks. Other than that it's outstanding, bendable neck so I can easily adjust where the light is directed, comes already charged and with a charging cable of course. The light also has 3 settings for the light, only need to click the button on top to change from low, to med. to a bright light, perfect for reading in bed without disturbing the other half, or reading at a campground or during a blackout. Those in California might want to order a couple *wink* I can't find any flaws, as the title says, better than I was expecting. It really is the first reading light that has lived up to expectations and more.
~ Great Size and Form of Reading Light. Three Levels of Light Intensity. Looks Great. ~
Your browser does not support HTML5 video. I like the size of this reading light and that it has three levels of lighting. It looks nice and, in fact, once I tried it out, I have purchased another as a gift and will keep it in mind for future gifts. Goes along perfectly with a book to make a great gift. I'm loving using the reading light instead of my bedside lamp and my husband is not at all bothered by the light. Very nice.
OMG my 11 year old daughter loves this!
My daughter is the type to read a book at night. In the old days, this might have involved a flashlight under the covers, but in modern times these little clip on lights a a great way to give he good light in a dark room before she goes to bed. It is rechargeable so no batteries. it includes the charging cable which is a common type of USB cable, if you are like me you already have a bunch of them in your desk drawer. My daughter said "Oh, I love this, please write them a good review!"
Let There be Light!
While a lot of people have gone to using electronic devices to read in bed at night, medical experts recommend against them as they contribute more to insomnia, rather than the intended idea of reading until one gets sleepy. If you want to fall asleep faster, this book light will certainly help you. It comes with three levels of light that provide excellent illumination. It clips easily to your book and even doubles as a bookmark at no extra charge. But don't think it's just for bedtime, as the light would be perfect for readers, singers, or musicians in plays or other scenarios that might require darkness. I haven't tested out the charge lifetime, but the unit charges very quickly and could easily last three months if you read for an hour each night. It probably would last the same amount if you used the booklight as you read.
Great Handsfree Light
I am not a big reader, but I needed a small hands free light for maintenance around the house as well as the car. This VONT Rechargeable Light provides the needed extra light while keeping my hands free to work.Also, a simple USB charge means that you do not have to replace batteries!! A must have.
Questions?
Why are you running this promotion?
How can I use my coupon on Amazon?
Does this include free shipping?
What Are You Waiting For?