Try Our New V!VA Caffeinated Hot Cocoa!
VIVA Caffeinated Hot Chocolate packets. Premium Chocolate Cocoa with 100 mg Shot of Caffeine (10 Pouches)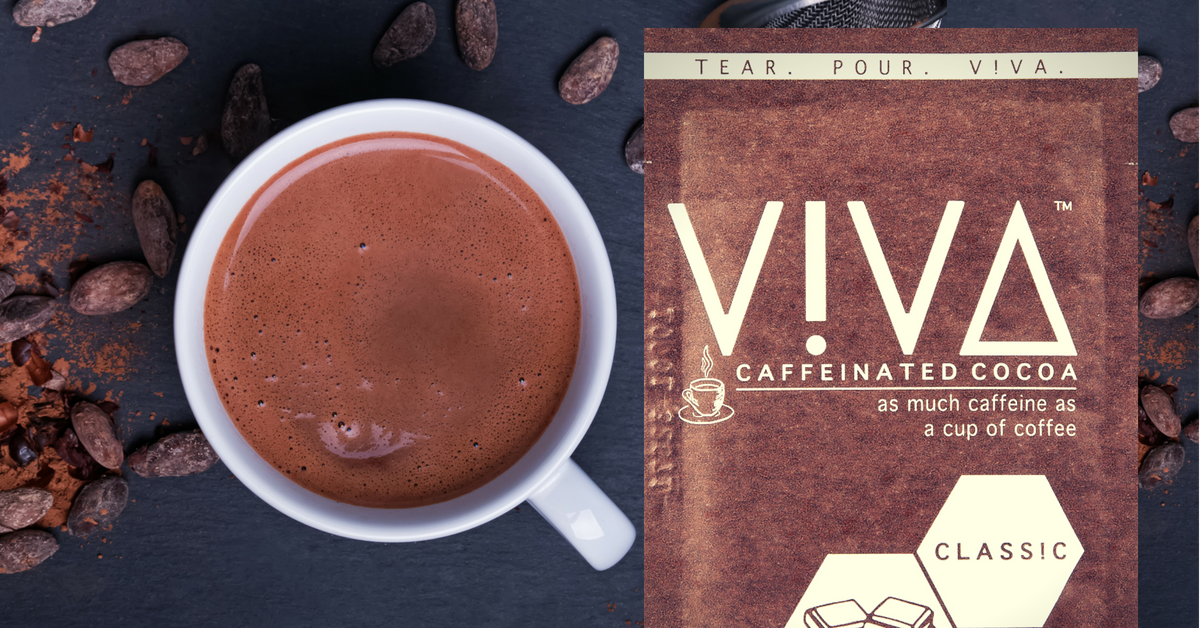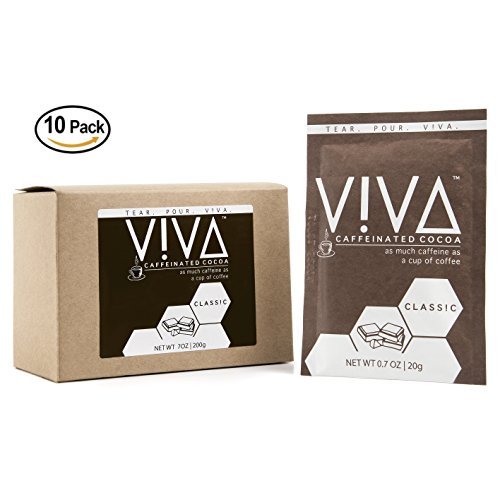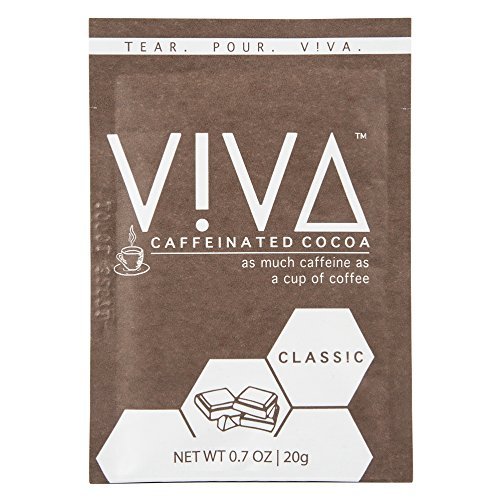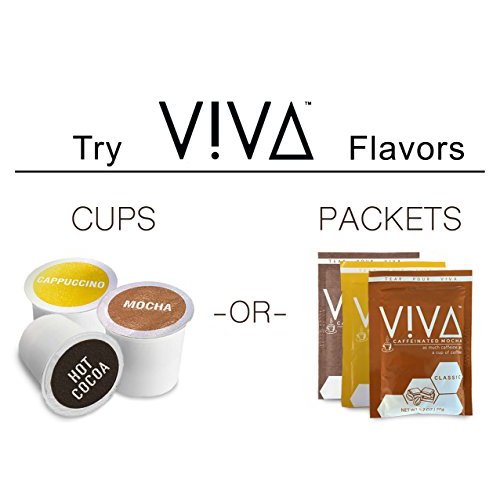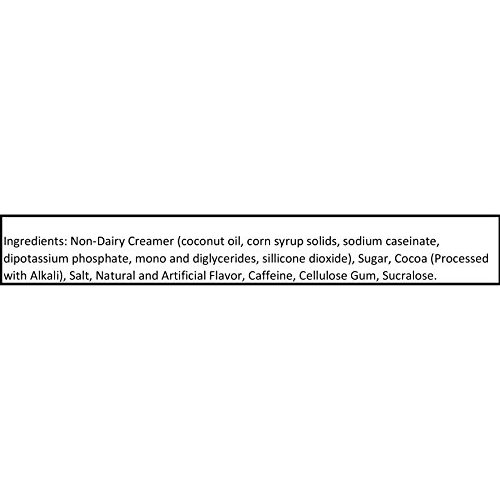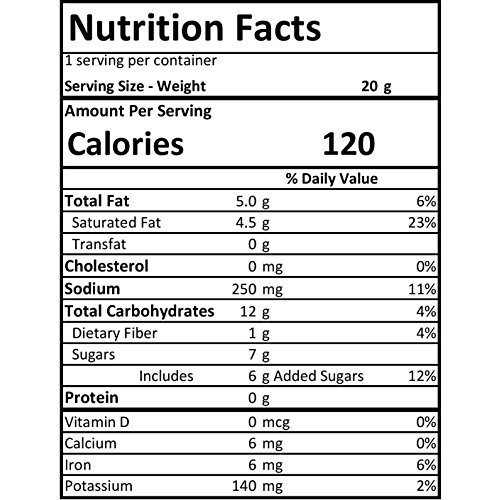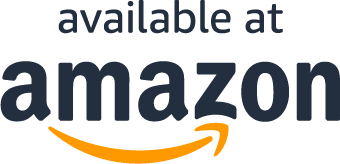 About the product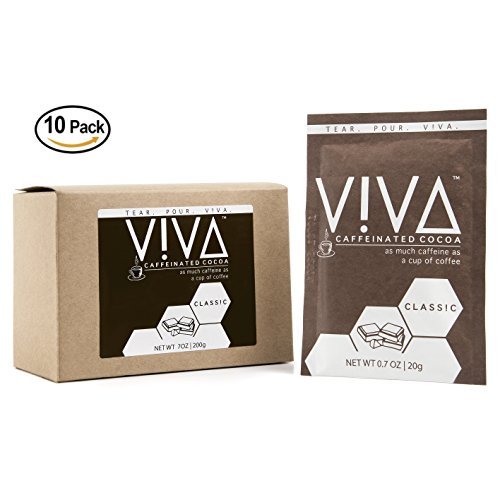 TRY SOMETHING NEW - V!VA Caffeinated Hot Cocoa is infused with 100 mg of caffeine, similar to a cup of coffee, that will give you the energy boost you need to enjoy your day to the fullest. A great alternative to coffee. Try our easy mix packets shown here or find the same flavors in our single-serve Keurig compatible cups.
PREMIUM COCOA - V!VA is made with the finest cocoa providing a rich and smooth chocolate taste. Each carton contains 10 pouches of V!VA Caffeinated Hot Cocoa.
CONVENIENT - Simply heat up milk or water and add a packet of V!VA Caffeinated Hot Cocoa for a quick and delicious drink with an energy shot of caffeine.
SATISFACTION GUARANTEED - Helpful customer support direct from our FDA registered manufacturing facility.
Made in the USA.
What Our Customers Are Saying
Mmmmm
I have no complaints about this caffeinated hot cocoa. You get the perks of a cup of coffee in the form of chocolatey goodness that doesn't leave you with coffee-breath :)
A Great Treat To Start My Day
When needing some energy I add an envelope of this delicious stuff to my coffee and enjoy coffee mocha. Yum!
Delicious
Wow. I am impressed. I thought this would taste terrible because let's face it, messing with hot chocolate just sounds like a bad idea, but I was wrong. This is creamy & delicious even with about 12oz of just water! Will buy again & again!
Great! Pleasant tasting and keeps the fatigue at bay
Great! Pleasant tasting and keeps the fatigue at bay.
Fantastic product, right price
Amazing! I used to use cogo caffeinated hot chocolate but found it to be oily and that I would need two packs to see a difference. With Viva it just takes one pack and I'm set - no oil to worry about.
Tastes great, picks me up with NO CLUMPING!
Viva is awesome! It tastes great with both milk and water and dissolves really well. It provides the afternoon pick me up I need and is a great alternative to coffee. Everyone at my office is hooked!
Questions?
Why are you running this promotion?
How can I use my coupon on Amazon?
Does this include free shipping?
What Are You Waiting For?