USA GEAR Video Projector Case
USA GEAR Video Projector Case - with Scratch-Resistant Interior, Shoulder Strap, and Customizable Dividers
$47.49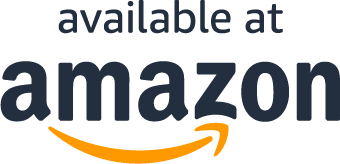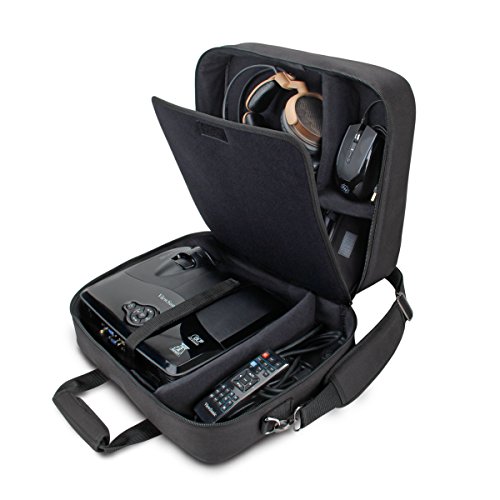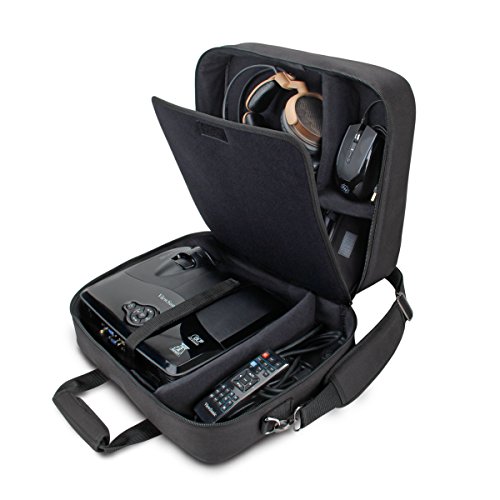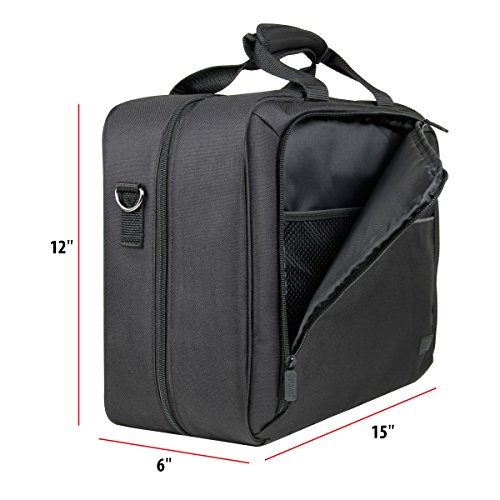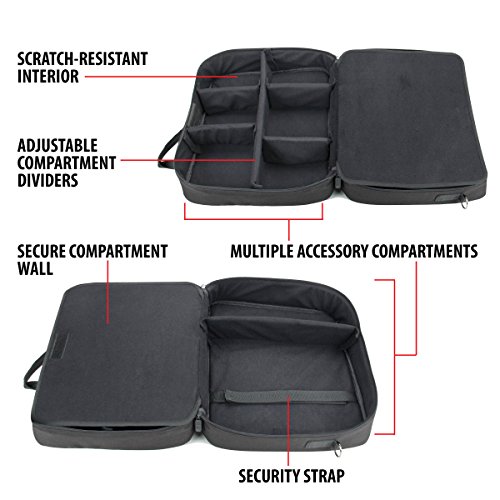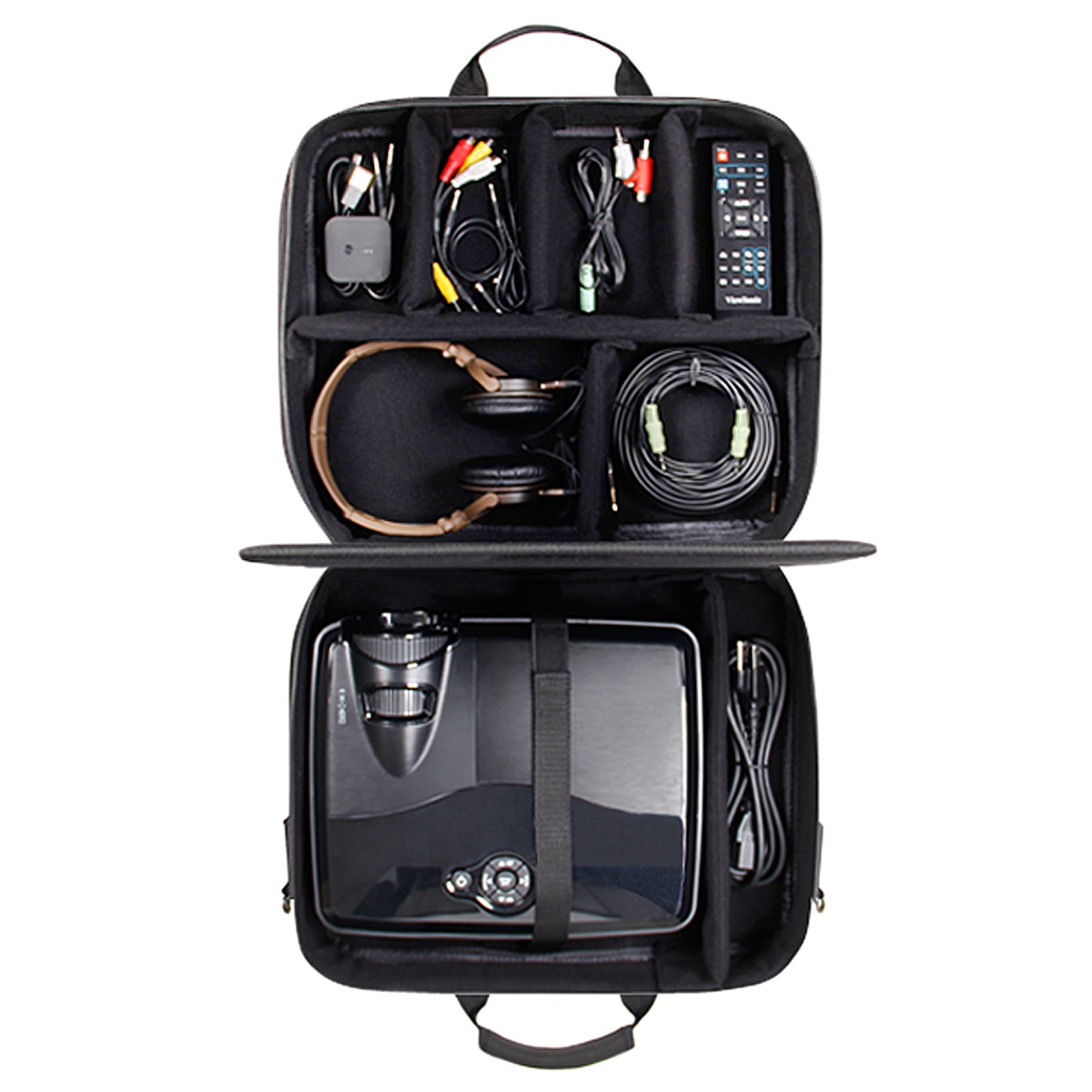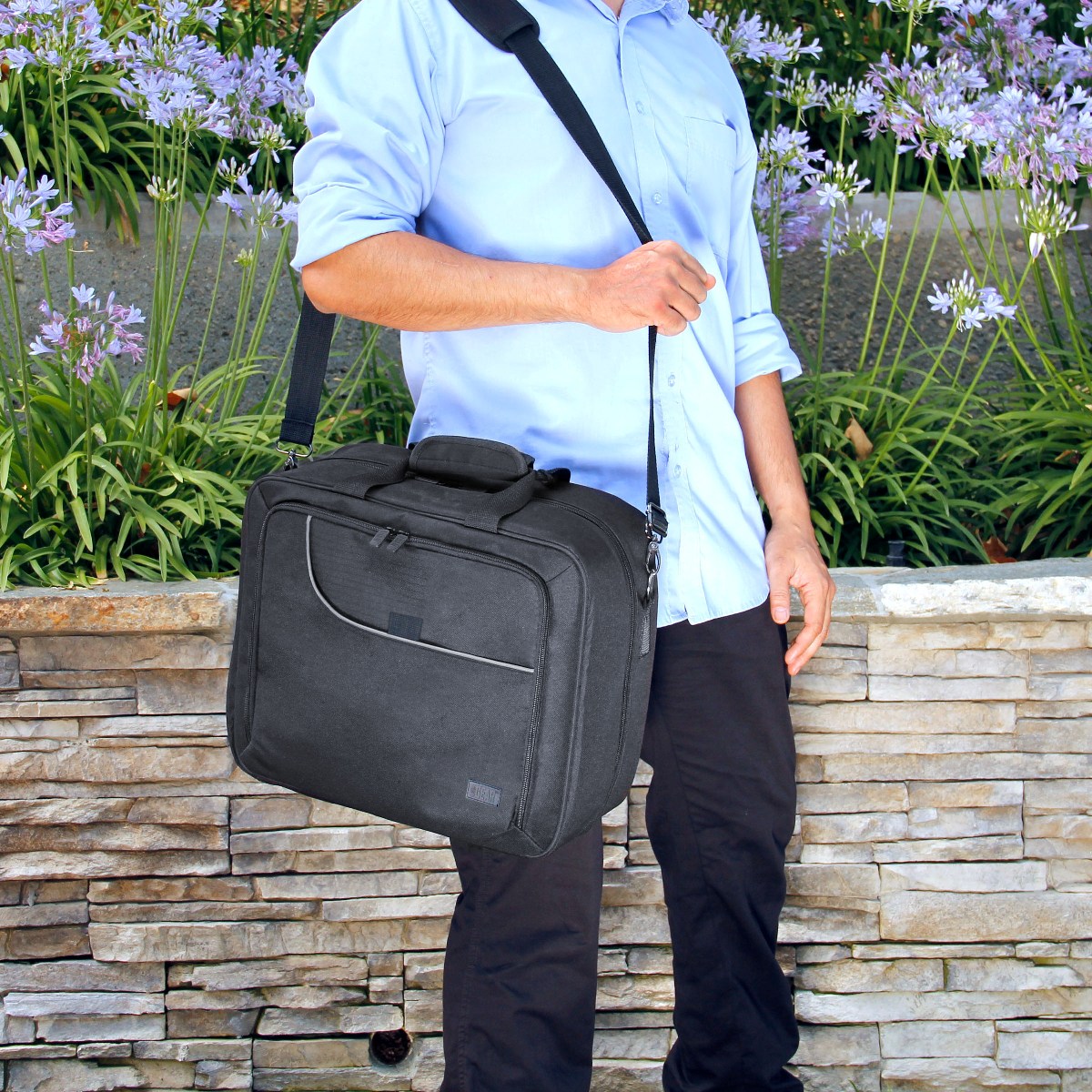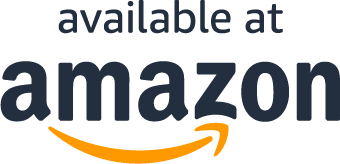 Read More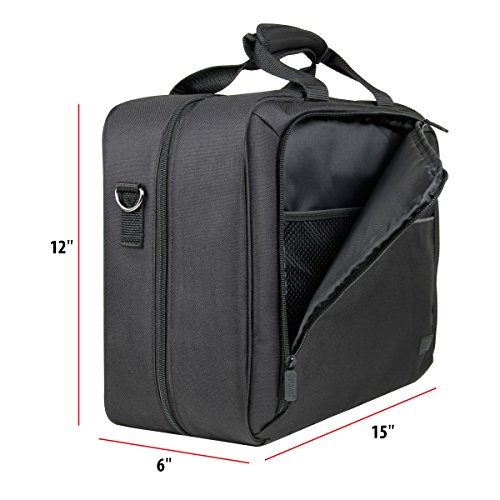 About the product
AMAZINGLY PORTABLE & DURABLE: Spacious and sturdy design provides room for your projector and accessories while also providing ultimate protection with a stylish & professional design for travel
GREAT VALUE: With features and durability found in $100 bags such as the interchangeable dividers to let you create pockets for accessories, USA Gear gives you the most bang for your buck.
HOLDS EVERYTHING YOU NEED: With an external pocket and a larger interior than the competition, we maximize the space of the bag, giving you, the room you require || DIMENSIONS: 15" x 12" x 6"
COMFORTABLE TO CARRY WITH PADDED STRAP AND HANDLE: The detachable padded shoulder strap and handle is built to last and adjustable so that no one will feel discomfort using our carrying case.
KEEP YOUR PROJECTOR LOOKING NEW: With a scratch-resistant and padded interior, our case provides protection from dings, bumps and scratches. Have confidence in USA Gear products with a 3 YEAR WARRANTY
What Are You Waiting For?
What Our Customers Are Saying
Exactly what I needed. Thumbs Up
This case houses my Epson projector, it's power cord and HDMI 10ft cable, a Dell Latitude and power cord, a Power Surge with 10ft cord, a pointer, all my teaching stationary (except the projector screen of course) and then has a zipped section on the front of the bag that can house my documents. I needed an all-in-one solution and this is it. I will take photos to show my configuration. I used the two long ones as dividers while the short ones were used to secure the cables. See the photos. Hope this is helpful
This is the perfect bag for our Epson VS230
This is the perfect bag for our Epson VS230. It would work well with larger projectors as well, because there was room to spare. A surprise bonus for us was additional room to store our small IPEVO Point 2 USB Camera.The only caution I have is the shoulder strap is sturdy, but it hooks on to a ring that was attached with a piece of thin vinyl. It surprised me that the bag itself was made very well everywhere else except for this small area. I anticipate that it might not last with prolonged use, especially if the user packs the bag with a lot of weight. This is a minor flaw though, as the bag is a great one for the price.
Happy I Bought It.
I recently purchased a video projector from Amazon, an Epson. Great projector but the case it came in is seriously lacking. As a result I purchased this case and it is what should have come with a $700 projector, IMHO. The projector and all the stuff that comes with it, cables, remote control, etc. did not fit well into the OEM case as well as having no padding to protect the projector. This case has it all. After loading it all in the case I still had more room. I use the Chase/Amazon credit card, so we get points back. I used the points to purchase the case. I recommend this case to others.
Great case. Very roomy and durable.
Great case. Very roomy and durable. And the adjustable divider is nice so you can arrange items that best meet your needs. I was able to fit the projector, HDMI cables, power cords, remote, and even the large screen into the bag. Overall, it's probably a little bigger than most people may like, but the benefit is ability to keep everything in one place.
What Are You Waiting For?
Questions?
Why are you running this promotion?
How can I use my coupon on Amazon?
Does this include free shipping?
What Are You Waiting For?