An Exclusive Offer For You
Custom Fit Center Console Armrest Organizer Accessories for 2018 2019 2020 Subaru Crosstrek and Impreza (Blue Trim)
$16.19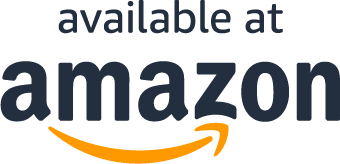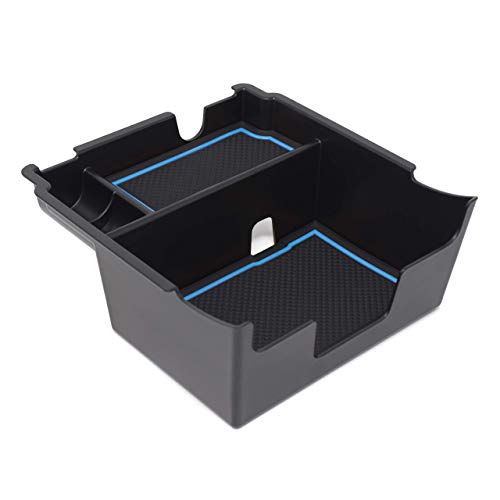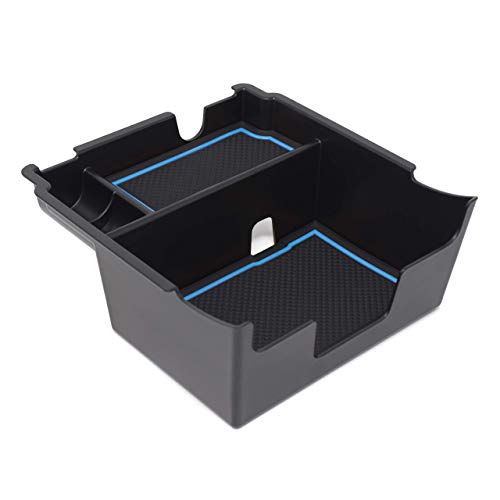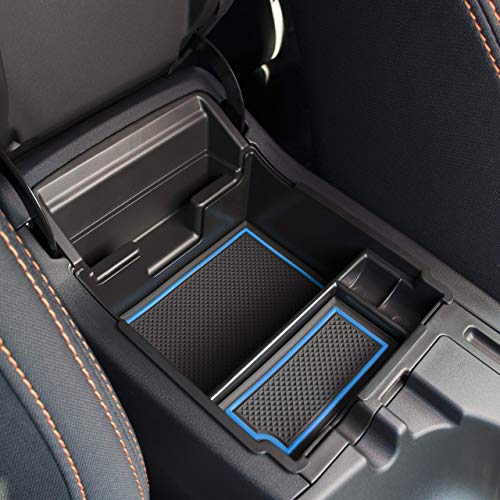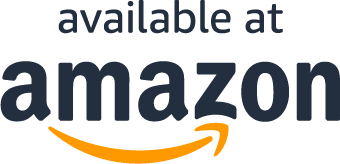 Read More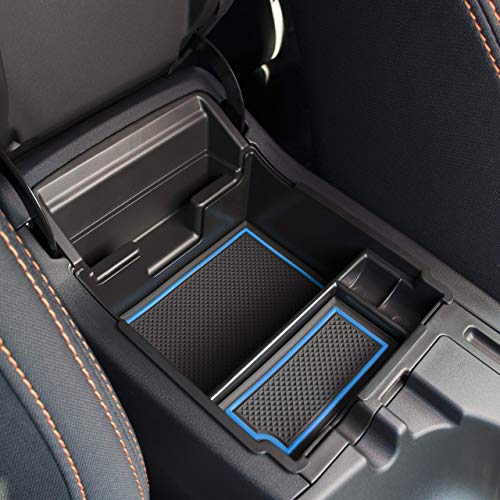 About the product
Make sure this fits by entering your model number.
ORGANIZE: Put the most useful items on the top of your console for easier reach. Simply lift the tray to access contents at the bottom. 2 quarter slots allow you to conveniently store quarters out of sight for parking meters. (DO NOTE THE TRAY WILL BLOCK THE 12V PLUG BUT USB AND AUX ARE STILL ACCESSIBLE)
SPLASH OF COLOR: Available in 5 colors allowing you to match up with your existing or new Cup Holder Hero Liners and add even more coolness to your car.
GUARANTEED FIT: for 2018, 2019, & 2020 Subaru Crosstrek or Subaru Impreza (SOLD IN US and Canada ONLY!) in any of the following trims: 2.0i, 2.0i Premium, 2.0i Sport, 2.0i Limited in either manual or CVT automatic transmissions, in both hatchback and sedan body styles.
INCLUDES: Includes the durable plastic tray and 2 custom liners in your selected color
LIFETIME WARRANTY: Includes a hassle free lifetime guarantee so that you will be protected for the lifetime of your subie. If you have any issues or are not 100% satisfied with your purchase please contact Cup Holder Hero!
What Are You Waiting For?
What Our Customers Are Saying
Very nicely made tray
This is a very nice tray that helps me organize the center console of my 2019 Crosstrek. The fit is very good, just drop it in and it stays tightly. It separates the console into upper and lower level so I can store items that I don't use very often at the bottom while keeping everything else handy on the tray. It also comes with two rubber mats that greatly reduce the rattling noise from the keys and other metal objects. I am not sure if I like how the USB cable routed, but it doesn't bother me so far with my cell phone plug in. Very happy with the purchase, highly recommended.
Factory fit and finish.
Nice little addition to add to my Crosstrek, unfortunately Subaru decided to not put a small tray/coin holder into the center console storage area when they released the 2018 model year. This product fills the console with a factory fit and finish. It also allows me to still stand 2-3 CD's vertically in the console below with this unit installed.
Great Solution for the Center Console
This organizer fits perfectly, and looks great. It baffles me why the newer Impreza does not have one included. I'm pleased to see a third party solution that works. The only drawback is that you cannot access the power port, however that is readily noted in the description. Frankly, the design of the center console leaves few options in that regard, and it's not really easily worked around. In addition to this item, I also have the coordinating rubber inserts for the car. It all ties together nicely. I'd recommend both products.
Fits perfectly for my 2019 Crosstrek
Although I love Subaru, their console design was lacking in every one I've had. The Crosstrek is no exception as it is only a deep box This item fits perfectly and allows for two levels and organization. No one would know this is aftermarket.As for the lightening cable cord needing to be threaded over the top, I solved that problem by purchasing a flat corded one from Target. Problem solved.
Pleases my OCD
Perfect fit, feels like an OEM part. The orange trim matches the interior of the Crosstrek perfectly. I love the coin slots and how it keeps everything organized in their own separate trays. Everything is within reach and easily accessible, and helps clean up the front storage cubby. My only minor complaint is the routing of the cables. I guess it makes sense based on the location of the ports, but it makes it extremely annoying to lift it up to get to stuff underneath (basically impossible while driving) or to the ports to unplug something. But otherwise, I love this thing and it's one of the best purchases I've made for my car so far.
Perfect fit and great quality for my '18 Crosstrek
I was looking for an organizer for the arm rest in my 2018 Crosstrek and they are difficult to find. This one works perfectly. It's intelligently laid out and even included the removable inserts with orange trim. Routing the charging cable is easy and everything fits as it should. I highly recommend this product to any Crosstrek user in search of better organization solutions.
What Are You Waiting For?
Questions?
Why are you running this promotion?
How can I use my coupon on Amazon?
Does this include free shipping?
What Are You Waiting For?