An Exclusive Offer For You
CupHolderHero for Subaru Crosstrek 2018-2020 and Subaru Impreza 2017-2020 Custom Fit Cup Holder, Door, and Center Console Liner Accessories 19-pc Set (AVAILABLE IN 5 COLORS)
$17.05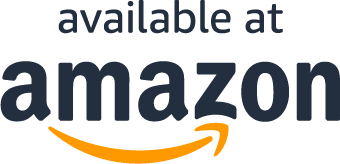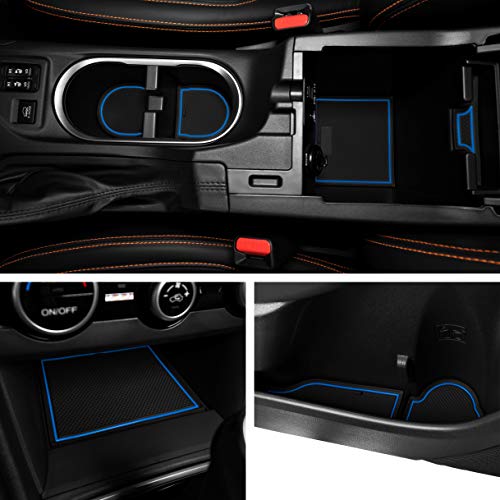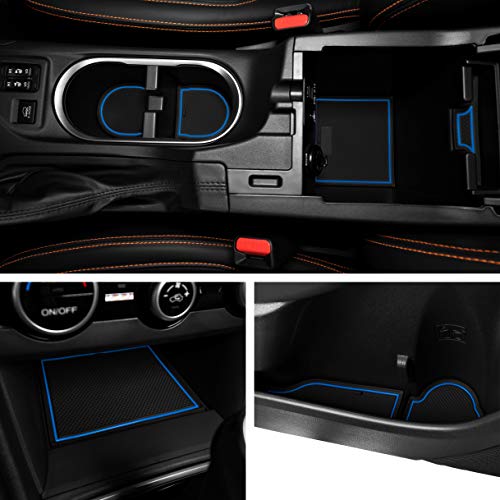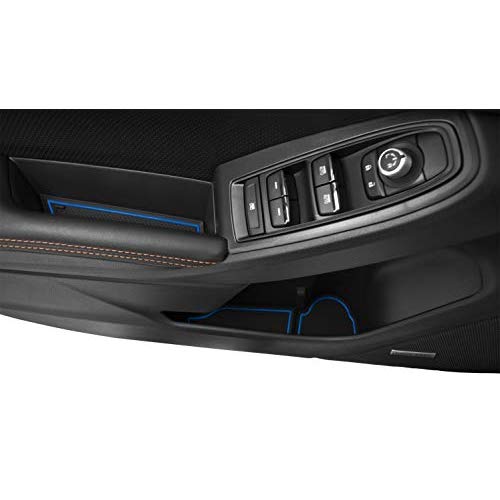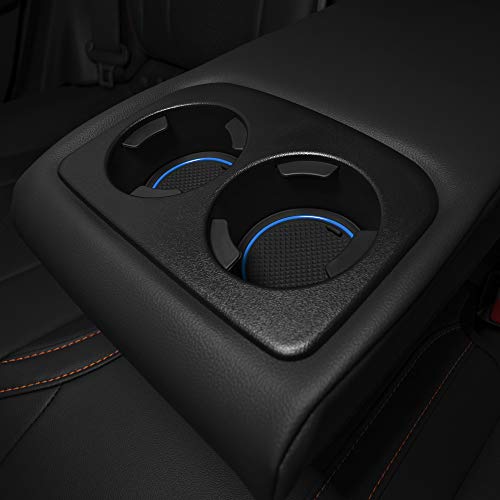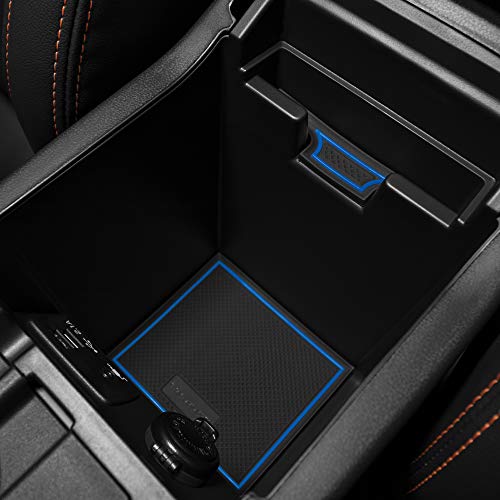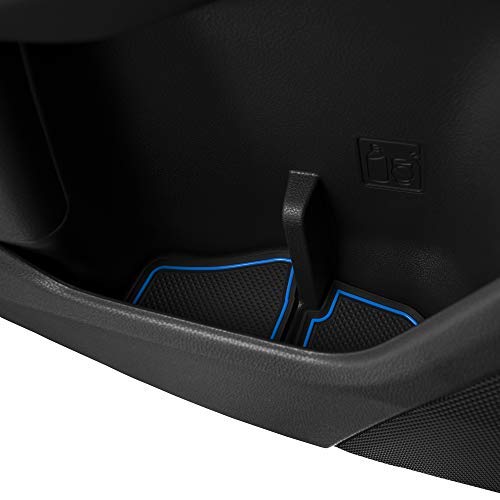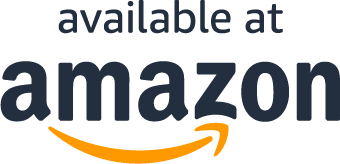 Read More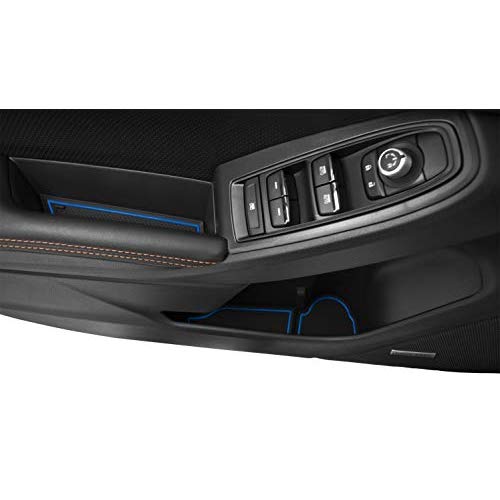 About the product
Make sure this fits by entering your model number.
✅ GUARANTEED CUSTOM FIT mats for your 2018, 2019, and 2020 Subaru Crosstrek and 2017, 2018, 2019, and 2020 Subaru Impreza interior in the following trims: 2.0i, 2.0i Premium, 2.0i Sport, 2.0i Limited in either manual or CVT automatic transmissions, in both hatchback and sedan body styles
✅ OUR PATENTED DESIGN is simple to install, easy to clean, protects from scratches and messes, and provides a soft surface to prevent items from rattling in your car's compartments
✅ SPLASH OF COLOR: Several color options allow you to add a cool splash of color to your new car, truck, or SUV, while a double raised edge design helps to keep spills and crumbs contained within the liner
✅ PREMIUM MATERIAL that is made from a durable, highly flexible rubber that allows the custom liners to flex and contour to the car's pockets and provide a non-slip surface for items, such as your cell phone, to rest on
✅ LIFETIME WARRANTY: Cup Holder Hero includes a hassle free guarantee on your cars custom cup holder liner inserts kit so that you will be protected for the lifetime of your car. If you have any issues or are not 100% satisfied, contact us and we will make it right!
What Are You Waiting For?
What Our Customers Are Saying
The old reviews don't reflect the latest product!!
Had to write a review because that first review that pops up here on Amazon, the one with the 1 star review and the pics, couldn't be more wrong. As a new 2019 Crosstrek owner and someone who just purchased this product, I can attest to how well these fit, look, and work. If you have the premium or limited Crosstrek, the orange trim matches perfectly with the upholstery. I'm guessing that "top review"/1-star review was from last year because the current ones are updated and they fit in perfectly...i.e - the bottom door pads are now separate to accommodate the two levels of that pocket. Overall, if they don't fit, you put them in wrong! Don't blame the company, blame yo-self!Also, Cup Holder Hero's customer service was excellent. I previously purchased the center console organizer from them but in all black (I was apprehensive of the orange trim at first and went conservative). I wrote them to see if I could purchase the 2 pieces to match my new orange trim set and, to my surprise, they sent me the 2 pieces I needed without charge!! They were quick to respond to my email and a week later, I received the replacements!Please note: I was not paid for this review, just want to give props to companies that deserve it and these folks do! Kudos CHH!
If you're on the fence, just get them. You won't regret it.
These liners are wonderful. They're functional and do a great job at what they're designed to do (keeping the various pockets and cavities in the car from getting sticky from spills), while looking amazing doing that job. I got the orange-lined versions, and the color works very well with the orange stitching in the Crosstrek itself. They look like they were designed along side the rest of the interior.There were two pieces (round cup holder liners) that I presume would go in the cup holders in the back fold-down arm rest if your Crosstrek is equipped with that. Mine does not have that arm rest, so I have these extra pieces now. I'm considering adhering them to wooden cutouts to repurpose them as coasters I think.
Accents the factory stitching niceley!
Nice interior accent. The vent cupholder inserts are just a tiny bit small, but they still do when they're intended to do.Don't expect some miracle that keeps your car clean, and you won't be upset when you make a mess. I bought them because they look nice, and the orange accents the factory stitching nicely.The round inserts for the rear fold-down cup holders (Limited model only) need to be secured with tape or something to stay in place when folded up... if you read the sellers comments it's known and they may start including it in the future. I plan to add some, no big deal.
should be a perfect accent to her 2018 Crosstrek which now holds a ...
I'm a consumer product designer and these liners are really well conceived and produced.......very slick, obvious high quality and durable.......all I have to do now is keep these hidden until my wife's birthday in June......should be a perfect accent to her 2018 Crosstrek which now holds a place in her heart formerly mine......
What Are You Waiting For?
Questions?
Why are you running this promotion?
How can I use my coupon on Amazon?
Does this include free shipping?
What Are You Waiting For?