An Exclusive Offer For You
USA Gear DSLR Camera Case / SLR Camera Sleeve with Neoprene Protection, Holster Belt Loop and Accessory Storage - Compatible with Canon, Nikon, Sony, Olympus, Pentax and Many More - Polka Dot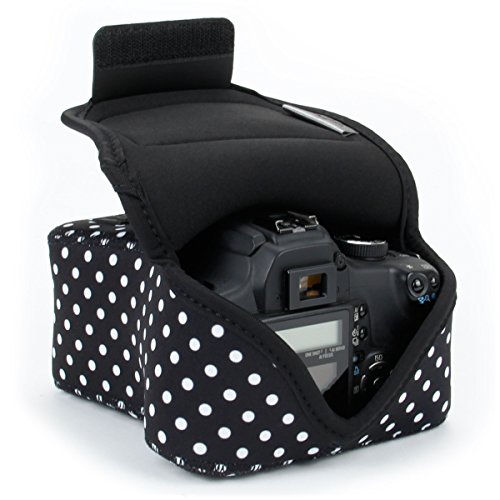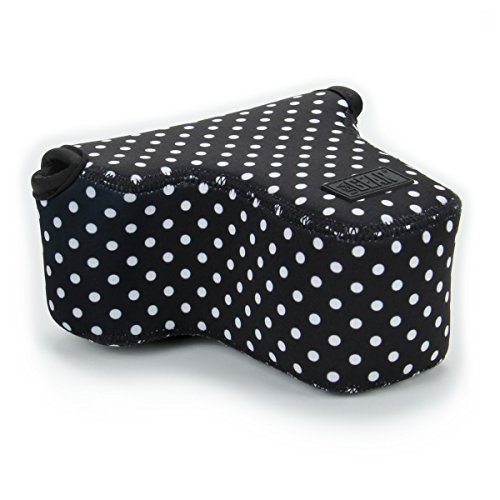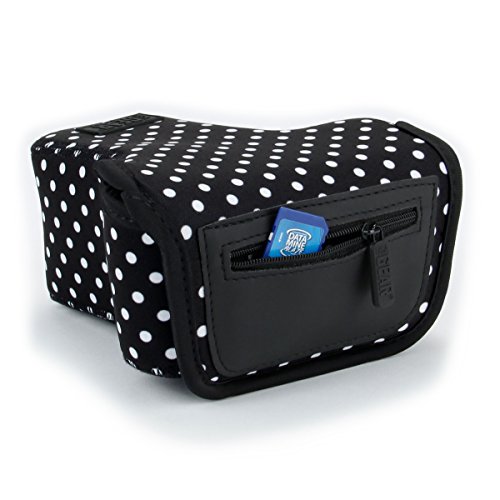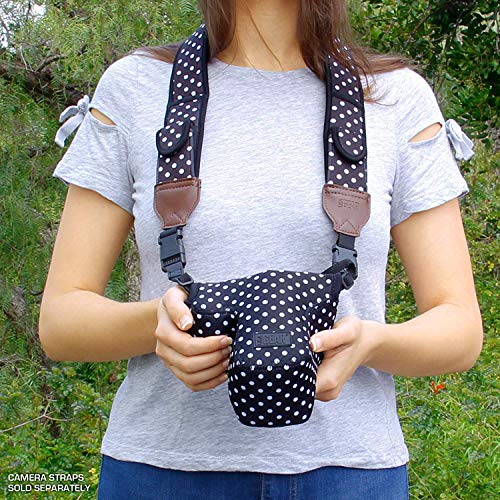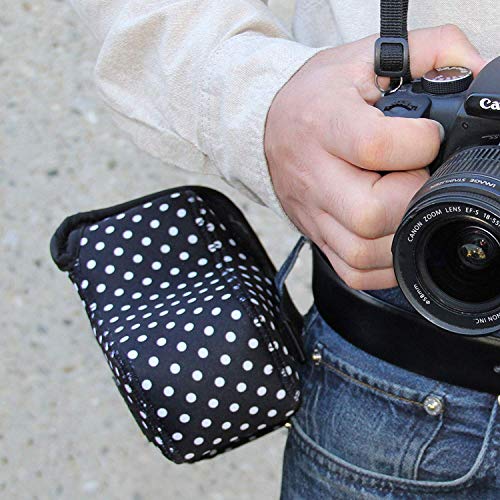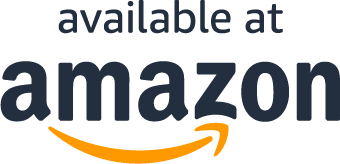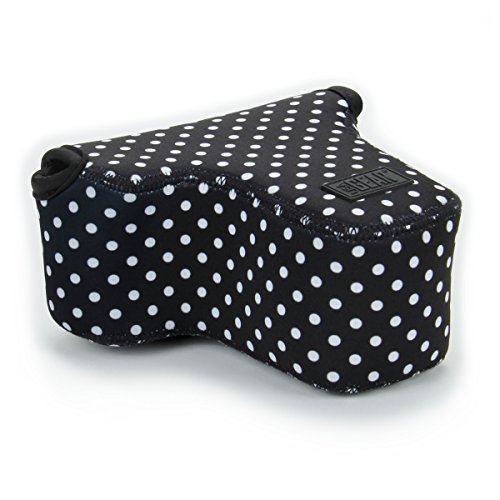 About the product
AMAZING FIT: This great , formfitting case will protect your DSLR while allowing you to easily insert/remove your camera from the case. Protective DuraNeoprene is designed to safeguard your DSLR.

DURABLE, REINFORCED DESIGN: Constructed with durable , quality neoprene material and reinforced stitching. This rugged case conforms to the body & lens of your camera for premium protection.
SECURE FASTENER: Strong hook and loop connector straps allow you to attach the case to your belt loop while you are using your camera. *Not meant to hold the weight of your camera*
FORM & FUNCTION: Interior dimensions: 16.51 x 15.88 x 7.62 cm. Zippered accessory pocket accommodates small accessories such as memory cards, spare batteries and lens filters.
QUALITY DESIGN: Backed by the USA Gear 3-Year Manufacturer's Warranty!
What Our Customers Are Saying
A great neoprene sleeve for a Canon RP with an RF24-105mm lens
I've been amassing photographic equipment for almost 40 years. For many years that meant buying ever bigger camera backpacks so I could carry all my lenses, filters, and assorted toys. Two shoulder surgeries and one prolapsed disk in my back later and I've taken a different approach: a small camera bag or the camera by itself. And for when I take the camera by itself, I wanted to have a small pouch that would protect it and allow me to throw it into a backpack, or the boot of the car, without worrying about it.As part of my downsizing, I bought a Canon EOS RP, with the RF 24-105mm. As a new camera and lens combo, it was hard to find a neoprene-style cover that explicitly stated it would fit. Based solely on the dimensions - and the positive reviews it had - I went for the USA Gear camera sleeve. It's a tight fit, but with the lens hood reversed, and a little tug here and there, it fits like a second skin. The sleeve is made from neoprene (the same material used for wet suits) and is about 3.5mm thick, providing a nice layer of cushioning against knocks and scrapes. The sleeve feels well made and includes a small zipped pocket on the back, big enough for a small battery or a lens wipe.The case doesn't have any straps, but wraps around your camera leaving the camera's own strap out. It also has a small, Velcro belt loop, so when you take it off the camera to take photos, you can carry it on your belt, rather than having to try to hold it and shoot at the same time. This is a useful design feature, but is not designed to carry you camera on your belt.So if you have an RP with a RF 24-105mm, then this is a great sleeve option.
Questions?
Why are you running this promotion?
How can I use my coupon on Amazon?
Does this include free shipping?
What Are You Waiting For?