An Exclusive Offer For You
USA Gear Professional Camera Backpack DSLR Photo Bag with Comfort Design, Waterproof Cover, Laptop Storage, Tripod Holder, Adjustable Lens Storage - Compatible with Full-Sized Digital Cameras - Red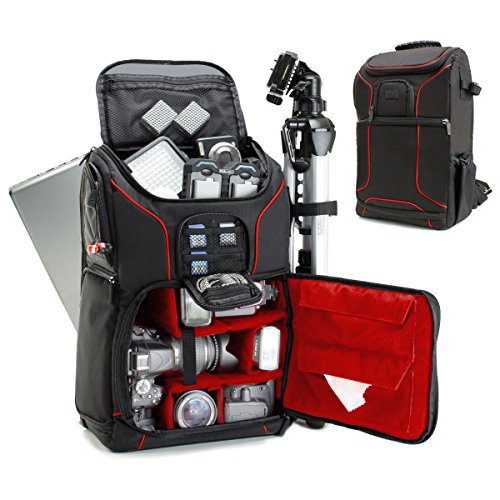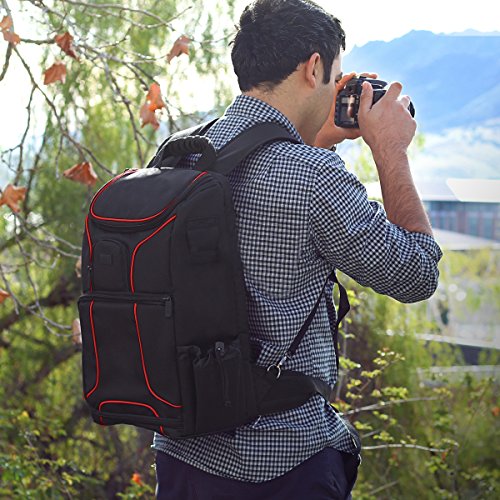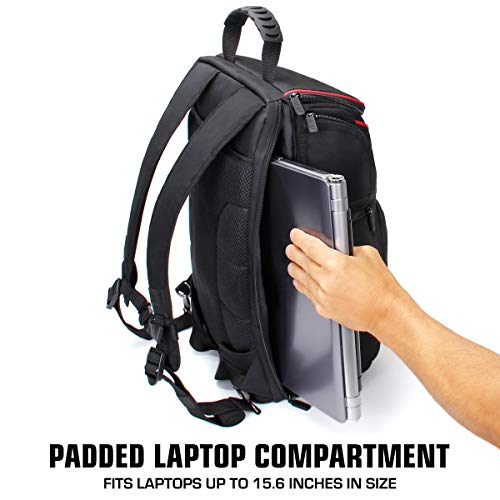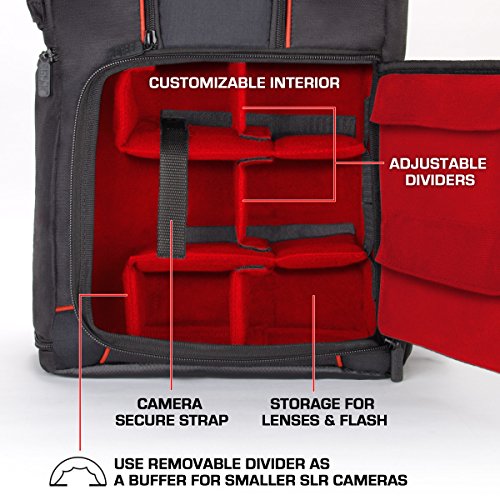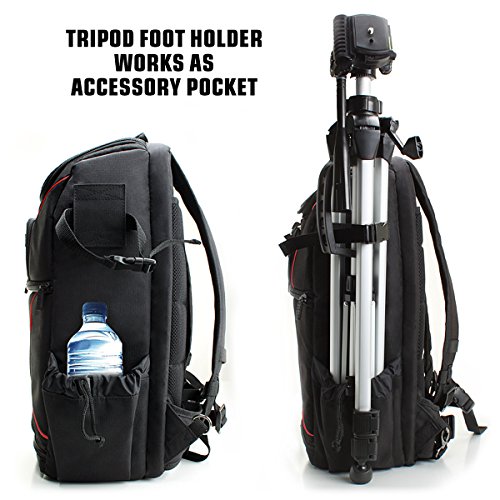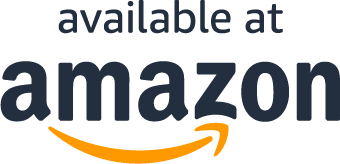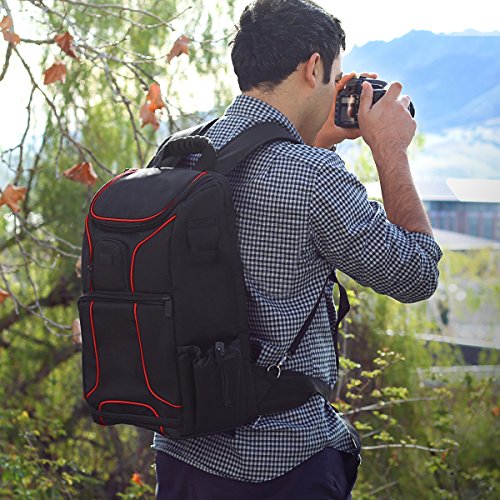 About the product
EASY TO CARRY carrying case travel bag for digital SLR cameras , laptops , tripods and more

PADDED INTERIOR and zippered compartment (16.5"L x 10.5"W) for laptops/notebooks (can fit up to a 15.6" Laptop) , tablets , books and more
BACKPACK OR SLING Wear as a backpack with two straps or tuck one strap away to wear as a sling; utitlize the waist strap for weight management and comfort
MANY VERSATILE FEATURES including 8 accessory pockets , rain cover , tripod holder with strap and foot holder , luggage handle slot and more
QUALITY DESIGN fits many cameras with Internal Dimensions of 11" x 10.5" x 6" / Waist straps adjust up to 14 inches ; shoulder straps adjust up to 45 inches
What Our Customers Are Saying
Good quality, well designed, versatile and roomy bag
I had spent several hours looking for a backpack style camera case that would meet my requirements: * Comfortably hold my Nikon DSLR with kit lens, 55-300mm zoom lens, small macro lens, remote shutter release, gorillapod, filters, spare battery, cleaning brush and cloths. * Allow quick access to the camera and lenses, preferably wearable as a `sling' bag so I could slide it from back to side/front of my body. * Have space to hold an iPad. * Cost less than £50 but be of decent quality. I had all but given up, as bags seemed to come in a couple of types: small sling bags which might hold all my camera gear at a push but would not accommodate an iPad, or larger backpacks which had to be removed to allow access to camera and lenses. There were a few high-end sling types which met most of the requirements but were over budget. I had almost given up the search when I noticed this USA Gear bag on Amazon. Although it was a few pounds over budget, it was £15-20 cheaper than any others I had seen. It seemed to fit the bill, though I wasn't sure it would slide around and give easy access to the camera but I decided to order it anyway, figuring that it could always be sent back if I was unhappy with it. As soon as I opened the box it came in, I could see that this was a quality item, made from fairly substantial rip-stop nylon, with joints, seams and zips looking to be of high quality. After a quick inspection I wore the bag in a sling style with the strap over my left shoulder. It was easily pulled round to the front left of my body, and the `side camera access' opening (see product picture #3) was ideally placed to allow access to the main storage compartment. Once unzipped, the cover opened away from my body, just as I had hoped. The cover itself has a soft-lined pocket in the interior side, with a Velcro fastening. The main interior compartment is roomy enough to hold the main items (Camera body, lenses, gorillapod, the 2 x velvet covered pockets in the main access panel will happily hold filters and cleaning gear, memory cards and iPad photo connector accessory go in the small front compartment, leaving the `large accessory storage' and side zip pocket free. (The large accessory area contains the supplied waterproof cover in an internal mesh pocket.) Finally, my iPad fits easily into the back padded compartment, which also took my 15inch laptop with ease. The tripod holder on this bag is better than others I have seen, as it uses a lower round pocket to hold the folded legs and an upper strap to secure close to the tripod head, making for a fairly secure attachment. The downside of this arrangement is that the lower pocket doubles as the water bottle holder, so you cannot carry both but that's not an insurmountable problem. The case comes with a 3-year Warranty (register online within 30 days), although the warranty terms specify shipping the faulty item back to manufacturer - given that it's "USAGear" I'd be tempted to lodge any claims with Amazon first! All in all, I'm very happy with a quality, well-designed item available at the right price. :)
Great DSLR Bag
I recently got this item as I wanted to get a bag that would hold my recently growing kit collection. I also wanted something that would hold my iPad as I tend to use that to edit my photos when I'm out and about. This bag ticked all the boxes for me. The plus points for me: - It will hold a DSLR camera with a battery grip - It holds a water bottle - It will hold an iPad or laptop - It has extra space for chargers and my compact camera - As many storage pockets as possible The SD card holding pocket and the choice of traditional or sling-style ways of wearing the bag are nice touches. The design of this bag has obviously been carefully considered. The chest straps will likely make this very comfortable for long walks. Despite its storage capabilities it doesn't feel like a massive bag. It's a good size and comfortable to wear. I highly recommend this bag. You could never get a bag like this on the high street for this price!
Perfect.
I got this bag only because I got a larger laptop and the original case I had wasn't big enough. I just used this on a long weekend away in Malta. It fit through RyanAir's carryon restrictions. So I am pretty sure that it will work with all airlines. It did fit under the seat on the plane as well.. I was able to carry loads of kit Every section in the bag got used for camera lenses go pro and 15.6 Laptop. I love the fact I can configure the back straps how I want them. Because I am in a wheelchair I tend to like the sling shot over my lap configuration. But it holds on the back nicely and having the opening in the back to slip it over the handles of pulled luggage was a HUGE added bonus for making it more efficient. It looks to be of really great quality. Very Solid case indeed. There is plenty of padding inside to keep all your precious camera kit safe. ( I would not put it in the hold of a plane don't care how secure my stuff is I know airlines can be brutal) Contents for my weekend away Canon 760D with extra battery pack attached - Fit perfect and snug with a Tamron 17-400 lens attached. I as well carried my Wide angle 17-55 and my nifty 50 a intervelometer remote. Spare batteries, a go pro with attachemnts, Colkin p lenses and attachments, a battery charger along with a spare battery for charging up my phone lap top ect. 15.6 inch laptop along with mouse and cables to charge it back up. I even had my oakleys with case in there as well as the rain kit that was provided. even with all that I was under the 10 kilo weight limit for the bag as well. So it is not to heavy. I only put this info in because it was what I was concerned about when I got the bag. I have a bulky laptop the MSI gaming laptop because it isn't slim fit like the windows pc and apple I was worried it wouldn't' fit but it fit in really snug and secure. And because I needed it for a plane trip It had to meet all the plane regulations on size and weight. I was happy the bag didn't have much added weight so it did work brilliantly. I strongly recommend this bag to anyone I switched out from a Lowpro slingshot and I am not regretting anything. Thank you
Questions?
Why are you running this promotion?
How can I use my coupon on Amazon?
Does this include free shipping?
What Are You Waiting For?