An Exclusive Offer For You
USA Gear Portable DVD Player Headrest Car Mount Display Case, Storage Bag Fits DBPOWER 9.5 Inch, Sylvania SDVD10408, Ematic EPD909, Azend BDP-M1061, Sony BDPSX910, More 7-10 Inches Blu-ray/DVD Players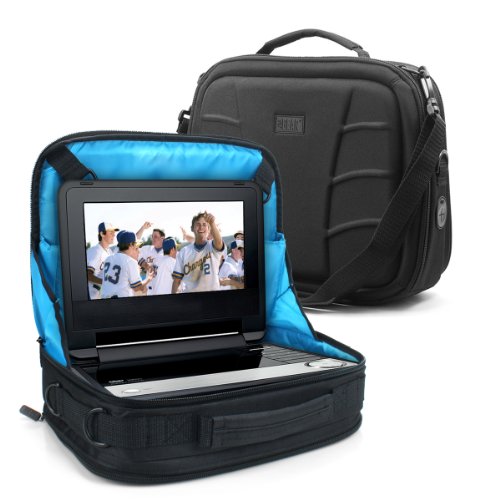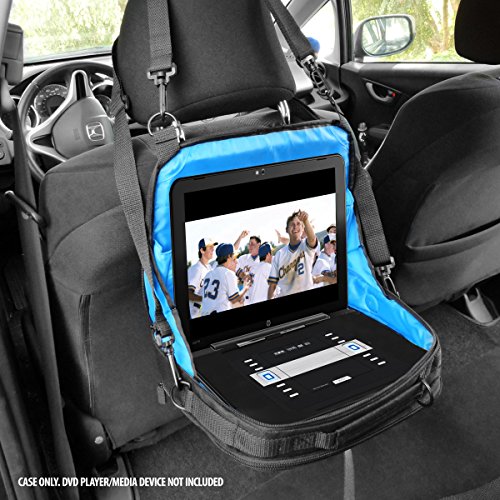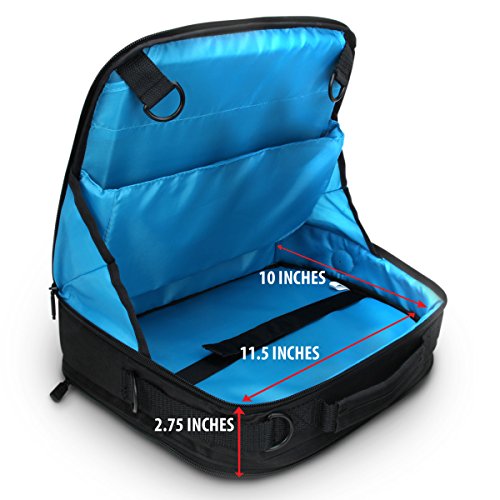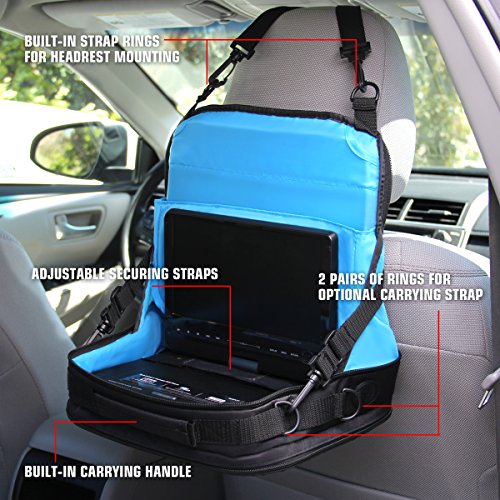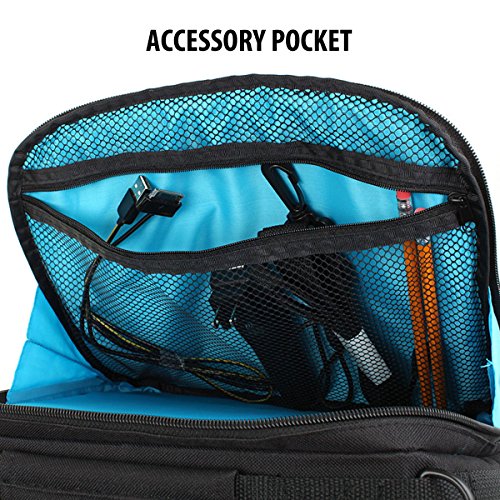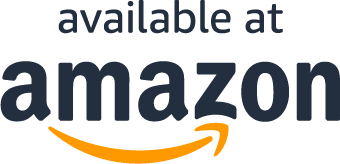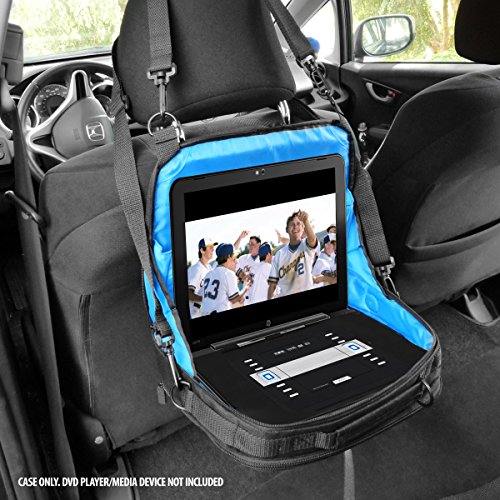 About the product
PORTABLE DVD PLAYER CASE AND HEADREST HOLDER – Doubles as a carrying case & car mount for portable DVD & Blu-ray players up to 11.5 x 10 x 2.75 inches big (screen size must be between 7" and 10" big)
CAR SEAT HEADREST MOUNTING – Attach to the back of your car's seat for enjoyable viewing by one, or hang between two seats for comfortable shared viewing among more riders during long road trips
INCLUDES CARRYING STRAP – The detachable strap allows optional shoulder carrying for hands-free travel convenience, and also doubles as the headrest mounting strap
STORAGE ORGANIZATION POCKETS – Built-in compartments for power cords, headphones, AV cables, or a second screen, will keep your car travel entertainment accessories neatly together in one device case
3 YEAR WARRANTY – Quality backed by the USA GEAR 3 Year Manufacturer Warranty and friendly California-based technical support that is ready to help with any questions or concerns
What Our Customers Are Saying
Very nice, attractive & well designed case.
This is a very nice case. I was very excited to receive it, but admittedly disappointed to discover that there is no DVD sleeve as stated in the description. I was hoping the seller could just send it to me, but I guess it was integrated into another version of this bag and they no longer have the one with the DVD sleeve. What a shame! Such a functional design! On the bright side the seller was VERY kind and really wanted me to be happy with my purchace offering 2 solutions and making me feel as though they really cared that I was pleased with my purchace. At the end of the day I'm very satisfied with the discount I was given for the missing component and used it to purchace a DVD sleeve to go with my case. I would say that you can definitely buy with confidence from this seller and you will be in good hands if there is ever a problem.The case it's self is very nice as you can see in my pictures and video, it's attractive, and can hold all your plugs and even your remote in a zippered mesh compartment making everything stored in there easy to spot for quick retrieval. I also find the pocket with in the DVD player section of the case to be quite useful as well, you can put a couple 2 slot DVD holders in there and even your remote if you'd like to keep it handy. Over all this is a very well built and nice case. If there was one thing I'd change about this DVD player case (besides the dvd sleeve) it would be that there is only one zipper on each track which normally I think the extra zippers are a waste, but in this case where the fabric pieces that hold the lid of the case when open have a tendency to need to be tucked every time you close the zipper it would be nice to not have to zip past these. Over all this is a beautiful case with lovely blue interior which is very attractive and matches my DVD player. It's nice and padded and I feel my device is safely tucked inside. I can appreciate that the interior storage is such that I can keep all my components for viewing on my device in one place. I'd like to thank the seller again for offering great customer service and a very nice well built dependable product that should serve my family well for many years to come!
Questions?
Why are you running this promotion?
How can I use my coupon on Amazon?
Does this include free shipping?
What Are You Waiting For?