An Exclusive Offer For You
USA GEAR DSLR SLR Camera Sleeve Case (Black)
$4.50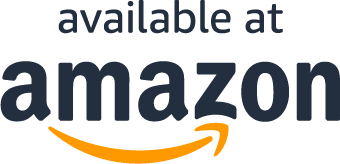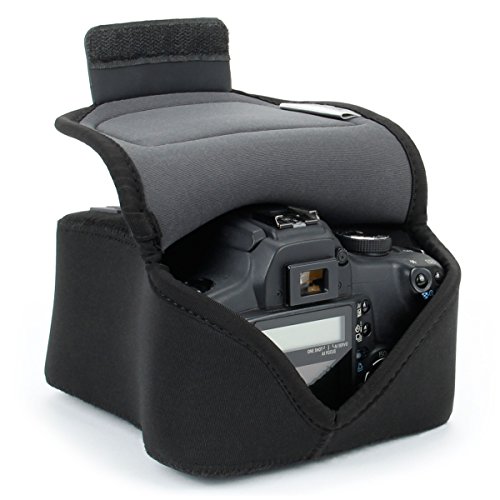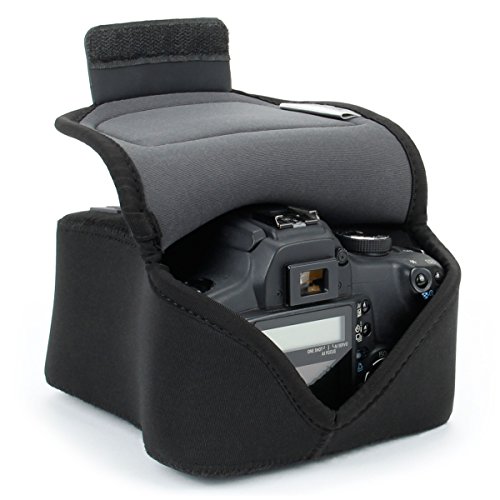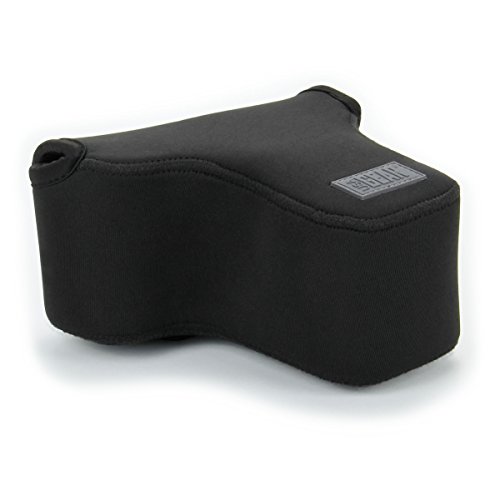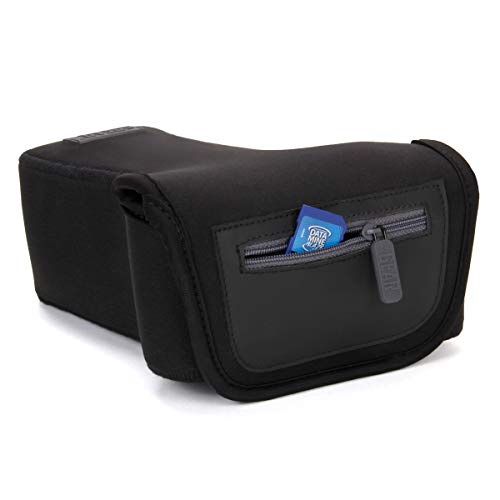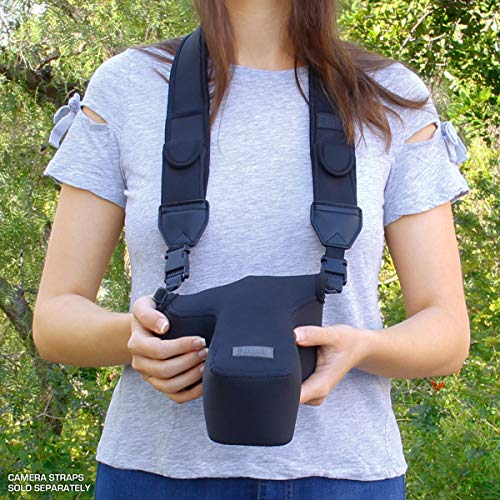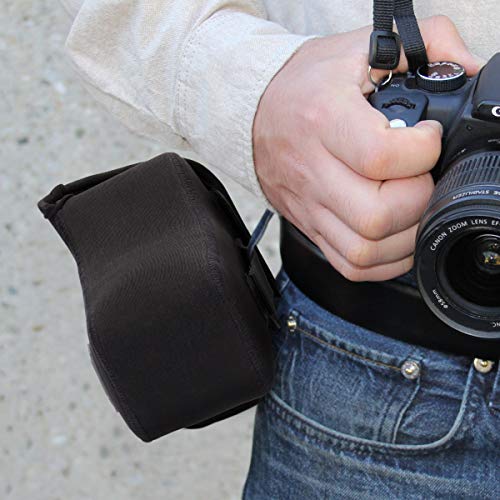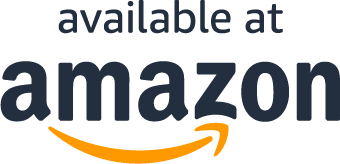 Read More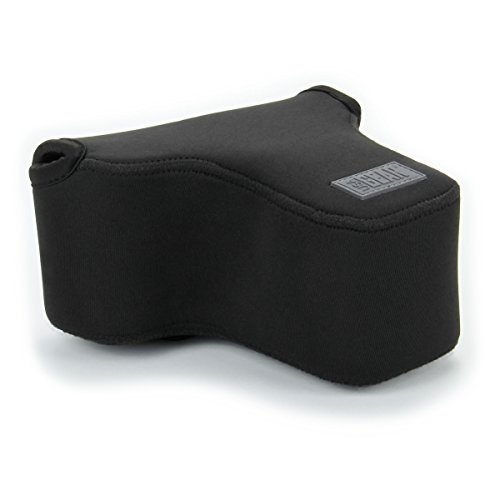 About the product
FITS LIKE A GLOVE to protect your DSLR while allowing you to easily insert/remove your camera in the case. Formfitting DuraNeoprene case protects your camera while in your backpack

WORKS WITH A CAMERA STRAP and conforms to the body & lens of your camera making it easy to carry when using the case
SECURE AND STRONG hook and loop connector strap allows you to attach the case to your belt loop while you are using your camera. *Not meant to hold the weight of your camera*
ROOM FOR EXTRAS with Zippered accessory pocket to hold small accessories such as memory cards, spare batteries and lens filters. Interior Dimensions of 6.5" x 6.25" x 3" *Measure Camera to ensure fit*
LIGHT-WEIGHT AND WELL MADE DESIGN is backed by the USA Gear 3-Year Manufacturer's Warranty!
What Are You Waiting For?
What Our Customers Are Saying
Great value, reasonable utility!
This product works as advertised. I was skeptical about the size of the case since I use a Nikkor 18-200mm lens which is slightly longer than the stock 18-50mm lens. The camera fits right in the case and is flexible enough so that the velcro would reach it's contact and close snugly. The only thing is, with a lens this large, the pocket on the case flap can't be used for any reasonable storage. You may be able to fit in a couple of SD cards but that's about it. You can't carry the extra battery in that pocket unless ofcourse you still you the stock lens which is smaller in size in which case you may be able to fit an extra battery inside the case with the camera itself. The material is got and would provide protection from minor dings/bumps, but it won't be able to provide protection from larger damages. I am not sure how much weather proof it is, but it may be able to avoid some minor splashes. I travel internationally quite a bit and now I can throw in the camera inside my backpack with this case on with my laptop without worrying too much.Also, keep in mind that it only comes with an attached carbiner hook and no other strap or belt of any kind, so the idea is to use the camera's strap as the opening on both sides of the case allows the strap to be exposed and used as intented. Overall, if you are looking to avoid hauling a bulky camera bag everywhere then this is the perfect choice to go for. Some pics of my Nikon D3200 and the case itself with a 18-200mm lens are attached.
Great!
I needed something to protect my camera for when I bring my camera with me hiking. There's not a lot of "hiking" backpacks that also protect cameras for a quick day hike without spending a ton of money. Either there's no room for hiking gear because it's all camera slots, or there's no camera protection. This works perfect for what I need. It protects the camera enough so I can put the camera in my backpack without worrying about it getting damaged. The only thing you should note, though, is that there is no strap with this. The strap that is shown in the pictures is the strap of the camera - not a strap that's attached to the actual sleeve.
What Are You Waiting For?
Questions?
Why are you running this promotion?
How can I use my coupon on Amazon?
Does this include free shipping?
What Are You Waiting For?