An Exclusive Offer For You ☀
DON'T LET THE END OF SUMMER GET YOU DOWN
Tree Climbing Rope and Kids Swing with Foot Holds and 12" Diameter Seat-Available in Red or Green
$20.99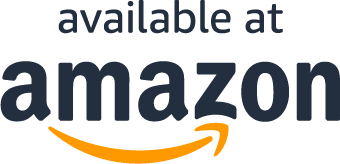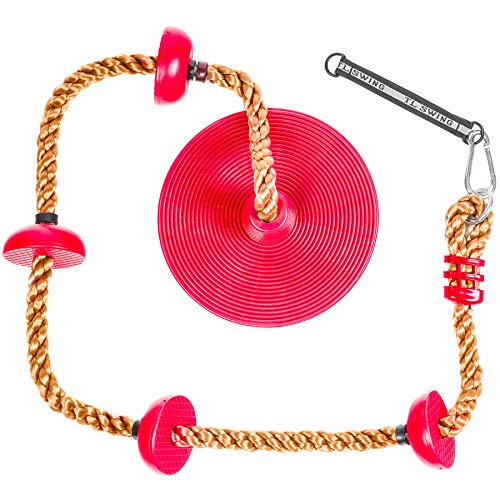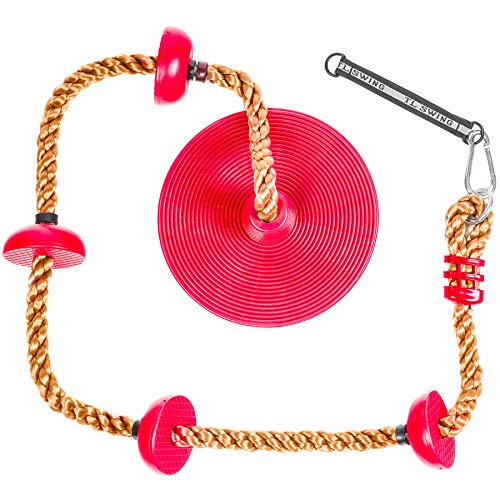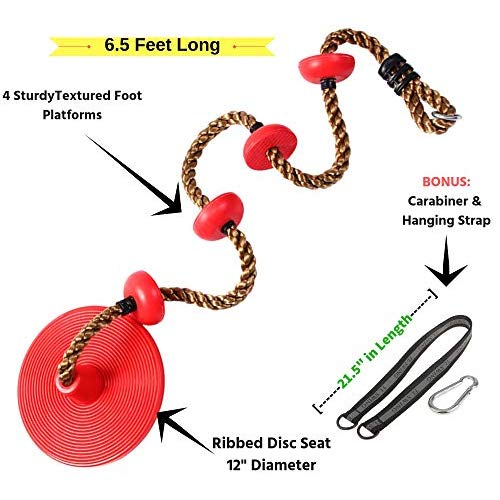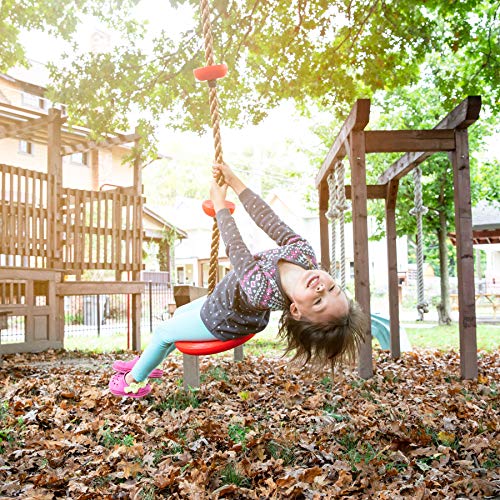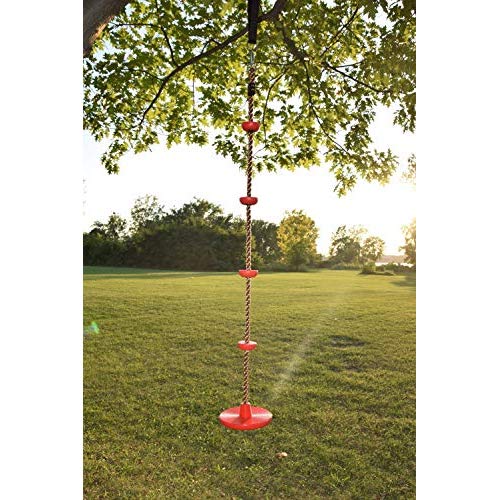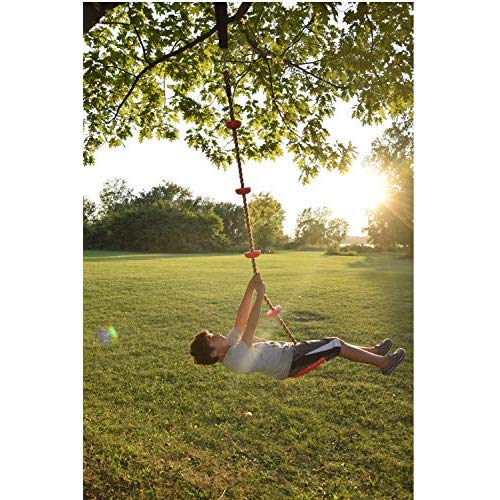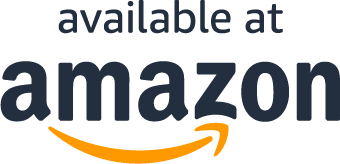 Read More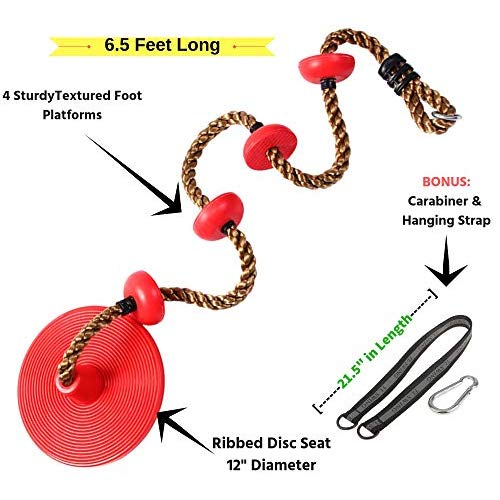 Product Description
ROPE SWING: Kids can climb like ninjas and swing like monkeys on the Soarin Supply Co. rope swing

DURABLE AND FLEXIBLE: Safely play on the strong polyethelene rope and sturdy plastic foot platforms
EASY INSTALLATION: Use the carabiner and tree strap to attach the 6.5' rope to a branch or metal bar
PLAYGROUND ACCESSORY: Hang the disk swing under a tree house, on playsets or playground swing sets
OUTSIDE FUN: Children 3+ years old can enjoy this swing for years to come; weight limit is 150 lbs
What Are You Waiting For?
What Our Customers Are Saying
These are awesome! Indoor and outdoor.
Love these swings! We used them indoors in our basement playroom for our kids and it's all they ever want to do now. When hung them directly from our ceilings and they sit a few inches off the floor. It's easy however to tie a knot in the rope and it's makes them the perfect height (see photo as one swing has a knot and the other doesn't.) Our kids like to raise and lower them by knotting and unknotting them. They're awesome!!!
Great Fun!
This swing/climbing rope was purchased for a 4 year old eager to climb but needing to build strength and climbing ability. The product itself is very sturdy and seems to be well made. The rope is thick and feels nice to hold. The plastic parts also feel well made and look like they will hold up to the outside elements well.We chose to hang this swing/climber from a sturdy oak tree. We first tried hanging it with the strap that is sold with it. This strap only worked with smaller branches considering it's length so we bought a tow strap and hung the swing/climber from a sturdier branch. It works great and our daughter loves it! Us adults have tried it as well and the swing is both fun and sturdy enough for an adult.
Kids love
Works as depicted and good quality. My 7 and 4 year old play on it daily to reach other playground equipment. At first they had trouble climbing it without me holding the bottom tight, but quickly figured it out (or got stronger).
Great
The first time I ordered this rope ,it arrived with missing peices. I requested a replacement & the next I had it delivered ( fastest customer service ever!) The rope feels soft but sturdy & was easy to install, it's a bit long for what I need it for but it still works just fine. My 2 yr old might need a bit of help but he still had fun on it, this rope even supported me haha
A lot of fun for under $30
My little boy and all the neighbor kids are in love with this swing! It seems so simple to me but our friends from ages 3-9 have all been enthralled for a couple weeks. The older kids love to climb up to the top, the younger ones could swing for hours.It is tall but I doubled back the short strap (pictured) - in order to take a couple inches off of the length. The swing seems more than sturdy enough to handle it. Another solution would be to purchase a shorter strap from the caribiner to the rope. I put it up in a few minutes standing on a chair ! Easy installation.Absolutely worth the price, I wish I'd bought months ago after seeing how much the kids love it!
Amazing
This is a wonderful swing!! My middle child hin in physical therapy and this climbing swing has been Amazing for her strength!! She is five and has a tough time with strength in her legs. While she is still practicing it has given her the confidence to keep trying. She watches her older sister climb to the top and is determined to keep up. We Love it!!
What Are You Waiting For?
Questions?
Why are you running this promotion?
How can I use my coupon on Amazon?
Does this include free shipping?
What Are You Waiting For?