An Exclusive Offer For You
Ferrecci Classic Wool Elegant English Mad Hatter Lined Top Hat - MANY COLORS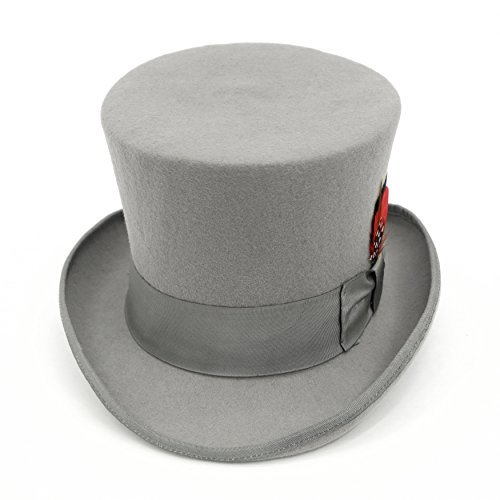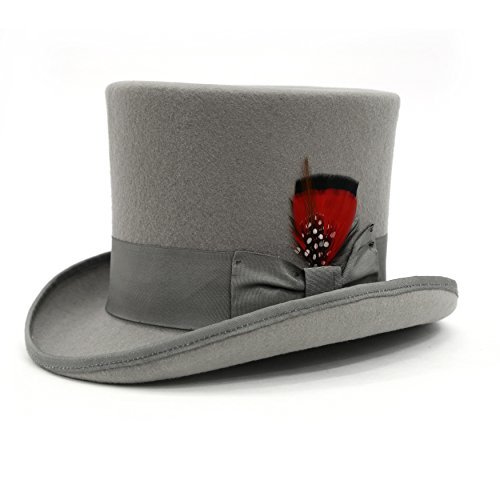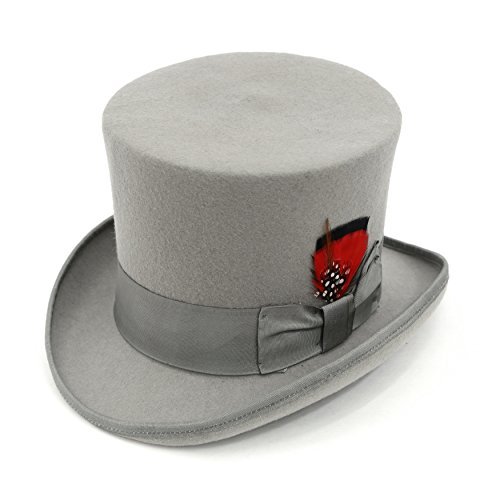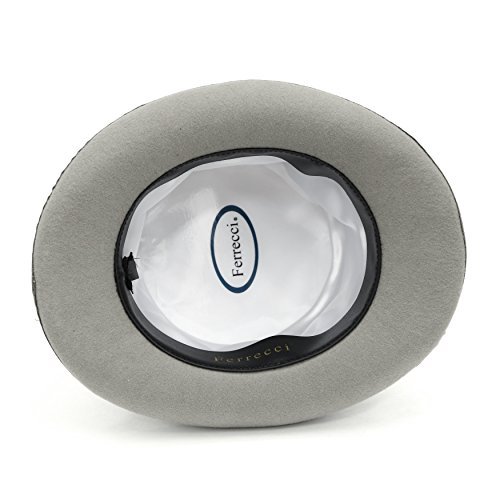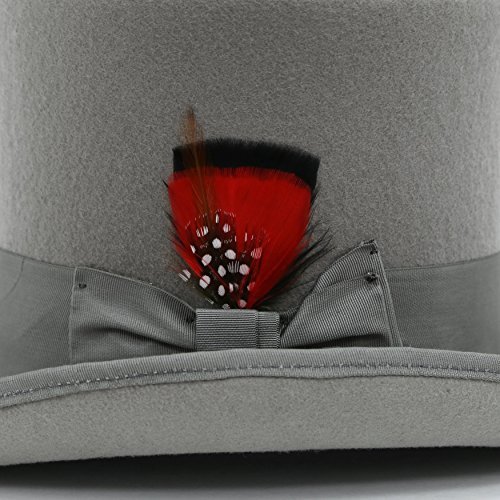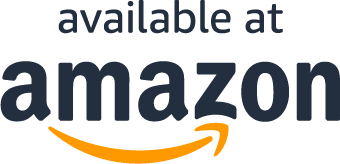 About the product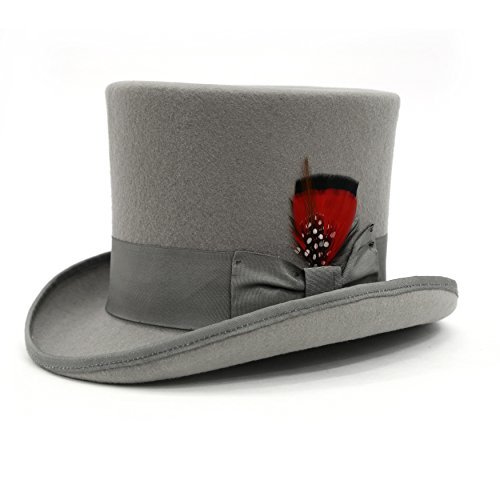 FERRECCI | 100% Wool Felt | Reinforced Body & Brim | Plush Fully Lined Satin Interior
Grosgrain Ribbon Band & Feather Accent | Premium Quality & Craftsmanship
Crown: Approx 7 inches high
Brim: Approx 2 inches
Sizing: Small = 55cm - 6 7/8 | Medium = 57cm - 7 1/8 | Large = 59cm - 7 3/8 | X-Large = 61cm - 7 5/8
What Our Customers Are Saying
This is a beautiful hat! Very high quality!
This is a nice high quality hat! I took a really long time looking on Amazon for hats, knowing that I didn't want to spend a billion dollars, but I also didn't want a costume hat that looked cheap. This one seemed to be the nice balance of affordable price for a real hat. It arrived well protected, and in perfect condition. The hat looks exactly like it does on Amazon. Beautiful grey color, vibrant red feather. All of the stitching is even, smooth, and well done. The hat has a nice white lining, and an internal band, as well. The external hat band is securely on the hat, and is a nice complimentary grey that stands out from the light grey felt of the hat. I ordered a small, and it is just the right size. I used the size chart to determine my hat size, and it was spot on.
If you need a hat like this one it is a good choice
It is a well made hat and fits correctly. If you need a hat like this one it is a good choice! I used it as part of a Halloween costume.
Excellent quality!
The quality of this hat is wonderful! Rigidity and stiffness is great. Shape both for the head and height shape is lovely! I did originally order the all red in a large. I actually got red with black accent hat but ended up liking that one better for my outfit anyways. Large was definitely too big. I gave the large to my man since he liked it and ordered a medium, red with black accents. Medium worked great. Love the hat!
Top hat
This hat is so neat. I was looking for a nice topper hat and after looking at so many I decided on this one. I am extremely happy with this choice. The hat looks so much better irl than on the pictures. I read all the reviews and came under the assumption that these hats ran small so I ordered the largest I could get XXL, wow was it big. I sent it back and as soon as my return hit UPS I was refunded a credit on my Amazon account and ordered an XL that arrived in 2 days. It is a little large on me as I expected so it fits over my wig perfectly. I love this hat so if your on the fence about one I say go for it, I did and am so glad I did.
Wonderful hat
Beautiful hat - well made. I originally ordered a medium (which fit) - but I am using this for a costume and once I tried it with the wig that I will be wearing - I needed one size larger.
Questions?
Why are you running this promotion?
How can I use my coupon on Amazon?
Does this include free shipping?
What Are You Waiting For?