Thruve™ - 40% OFF - Premium Constipation Relief Supplement
Thruve Long-term Constipation Relief Supplement - Probiotics, Prebiotics, Natural Laxatives and Fiber All In Easy To Swallow Capsules - Best Herbal Laxative Supplement For Constipation - 60 Pills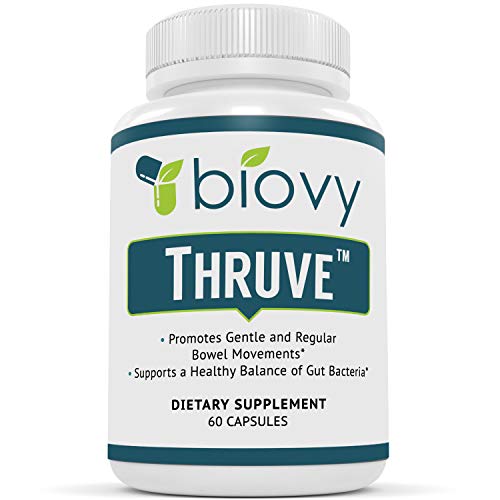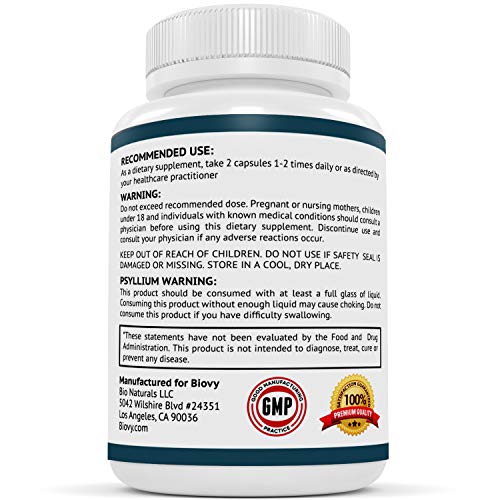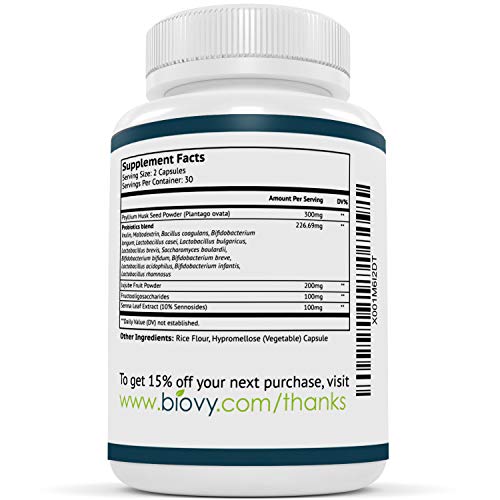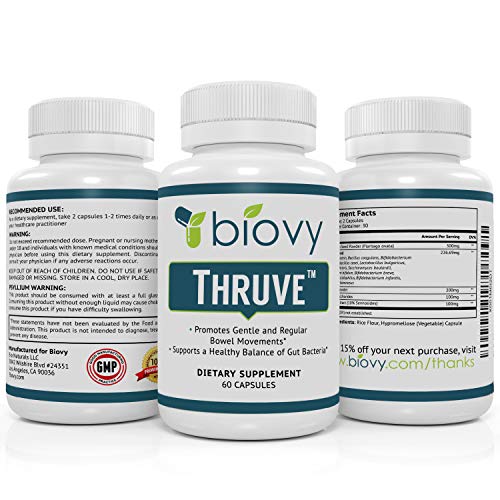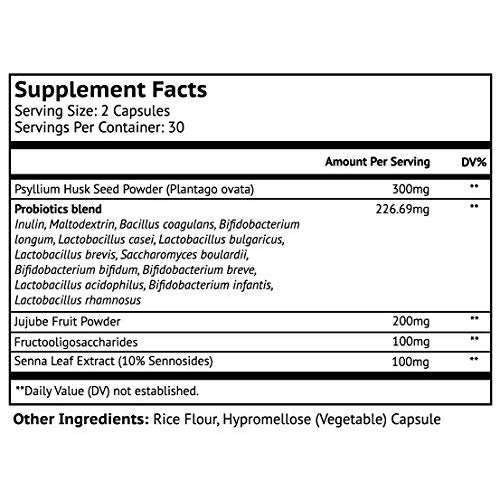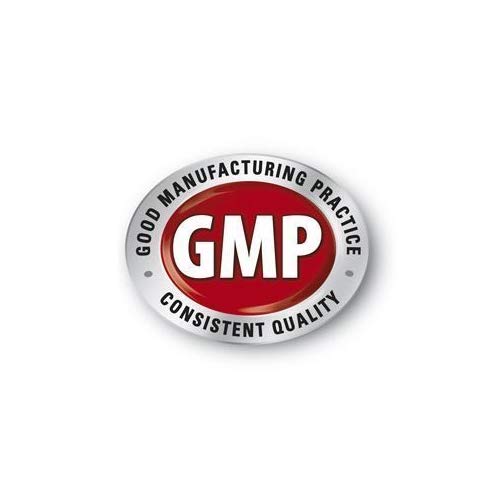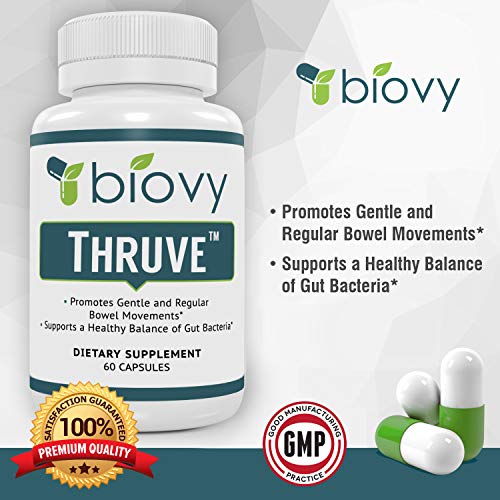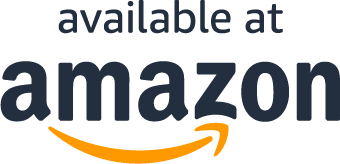 About the product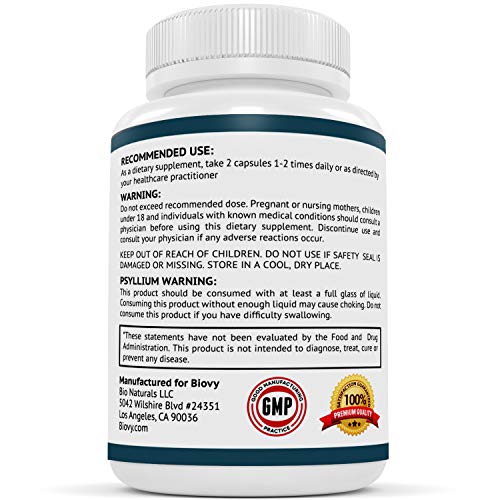 FAST-ACTING SUPPORT FOR BOWEL MOVEMENT -Use Thruve for fast-acting laxative support you're looking for. This powerful laxative supplement contains a variety of all-natural ingredients (from psyllium husk, senna leaf, probiotics, and other herbs) scientifically shown to be extremely effective at supporting healthy bowel movement.
SOFT AND GENTLE NATURAL LAXATIVE - Not only does Thruve support fast results. It's been specially formulated by our licensed doctors to be soft and gentle enough to get your through the day without constant bathroom breaks. Many laxatives are harsh or rough on the stomach Our natural probiotics constipation formula is meant to promote fast results while helping you live your normal life uninterrupted.
MAINTAIN GASTROINTESTINAL HEALTH - Maintaining your gastrointestinal health is one of the best things you can do for your body to support your overall health and comfort. Our effective constipation supplements help you provide long-term support the gentle way.
SAFE & EFFECTIVE - At Biovy we source the highest quality ingredients and go to great lengths to make sure our laxatives for constipation meet the highest safety standard to create the best supplements for your health.
What Our Customers Are Saying
Worth every single penny
Absolutely AMAZING!!!! I've been diagnosed with IBS in my past and have suffered for not being to go as regularly as I would like. A friend told me about this magical pill and how it's worked wonders for her. She has been diagnosed with MS and the pain meds from that painful disease alone can really back you up. The lives by Thruve and now I do as well. Great product and by far the best laxative I've ever used. Many times I've had the absolute worst tummy aches from other brands. Not this one. Take a chance and try it. You definitely won't be disappointed.
Does exactly as described
I tried this supplement and was very pleased with the results. This is a gentle but effective laxative supplement and I will reorder as needed. I have discovered that one in the morning and one at night will keep me going but sometimes need a day with 3 pills, not 2. After about 3 weeks of doing this, I no longer need these pills but have ordered more to have when the next bout of constipation hits. Gentle but effective.
Amazing for Chronic Pain Patients
I used this supplement in conjunction with LaxiNon and a senna supplement with a stool softener and it works like a dream. A little back story-i have been dealing with chronic pain and frequent migraines since I was 22. The only time I had more than one bm a month was when I was pregnant and off all meds. With this new supplement regimen, I have daily movements even when I am on my pain management meds. This stuff is a dream-minimal cramping and you aren't attached to the toilet all day. Definitely recommend-I will be continuing this supplement plan for as long as I'm on pain meds!
Works as advertised
So far the product has worked great. We are using this for our 89 year old mother who has had chronic constipation for a lifetime. Before startingThruve she was taking XLax daily and still had issues. She has been on Thruve for 2 weeks now and her system is thriving!
No more discomfort!
I have been using Thruve from biovy for quite some time now! I take them daily as recommended. I honestly wouldn't think of going without it! All the discomfort and pain from bloating to irregularities are gone. I am so happy to have found a product that does what it says! I will definitely be ordering more. I wish they came in jumbo size bottle!
Works Great!
Does what it is supposed to do! Thankful for this product. The medications I have to take cause constipation and this is a great help!
Questions?
Why are you running this promotion?
How can I use my coupon on Amazon?
Does this include free shipping?
What Are You Waiting For?