An Exclusive Offer For You
Thermos Funtainer 10 Ounce Food Jar, Frozen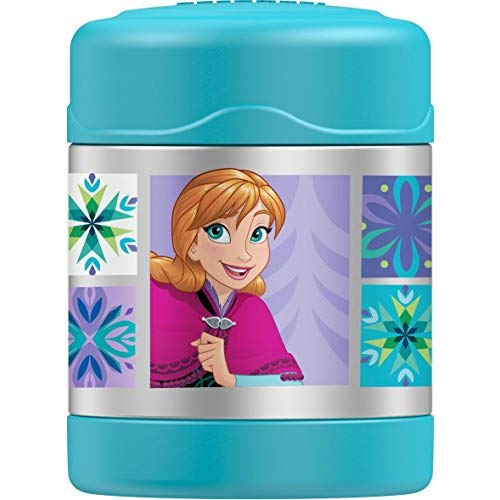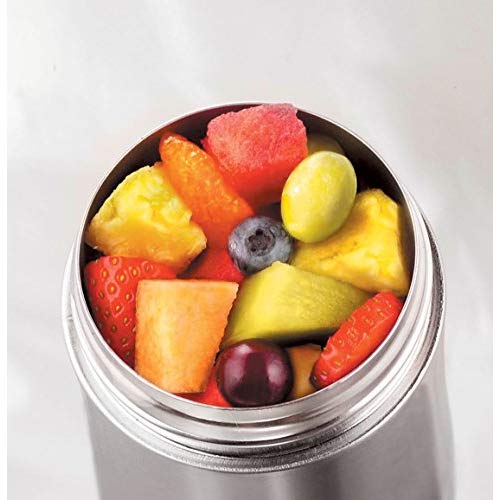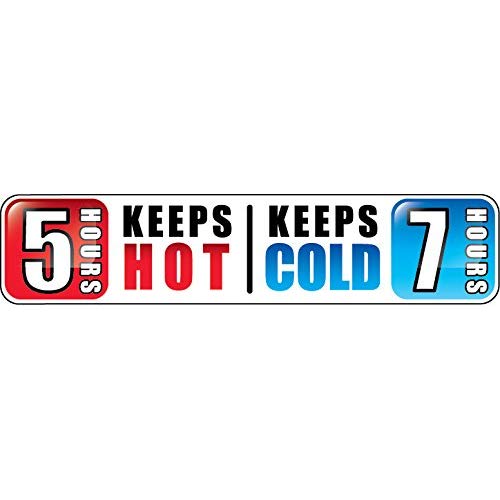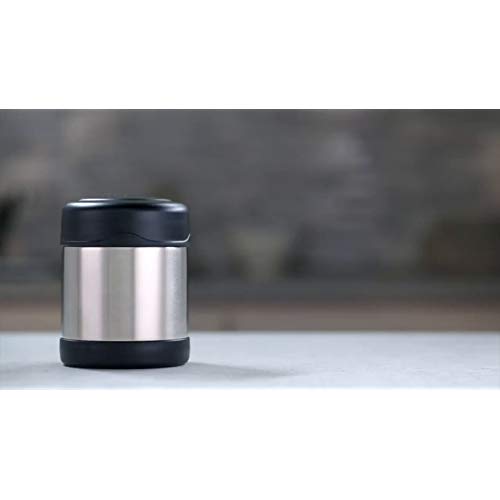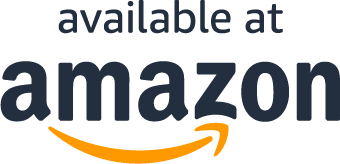 About the product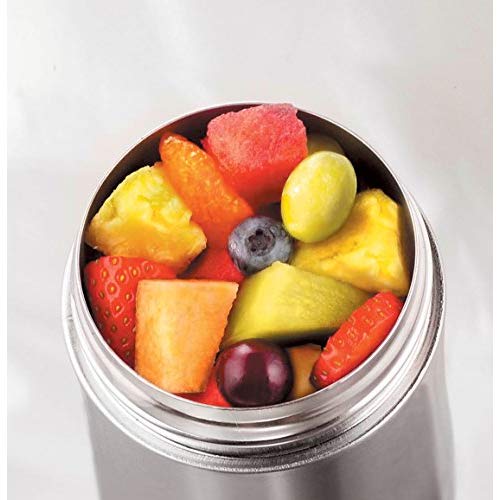 Make sure this fits by entering your model number.
THERMOS vacuum insulation technology for maximum temperature retention, hot or cold
Durable stainless steel interior and exterior
Wide mouth is easy to fill, serve from and clean
Keeps cold for 7 hours and hot for 5 hours; stay cool exterior
10 ounce capacity; hand washing is recommended
What Our Customers Are Saying
A Lifesaver for school lunches! A++
Oh my word, this is the best invention EVER! My kids are so picky with the foods they eat. Mac-n-cheese is a staple in our home and I have spent years trying to figure out how to send it to school with my kids. Well, this Thermos food jar is the answer to all my problems! It keeps hot food hot for 5+ hours!! Enough time for me to heat my child's meal in the morning and have it still be hot for them at lunch time. Also, cold items stay cold for 7+ hours! The thermos is very durable too. The price seems high at first, but when you realize how much of a lifesaver it is, you won't bat an eye at the price! I would highly recommend this to anyone with school aged children. I have already purchased additional ones for family and friends.As an Amazon Prime member, I rely heavily on reviews to make informed purchases so I hope you found this helpful. Please click the yes button below if you found this review helped you make up your mind.
Doesn't leak. Keeps food warm.
Doesn't leak. I pack at 7am and food is still warm at 1pm. The color seems a little darker than in pic, but not much, and not a big deal for me. We wanted something small to fit in kids back pack and this fits great. A little bigger around than a can of pop and a little shorter.
Perfect
I bought this thermos for my daughter , she started kindergarten and is such a picky eater. It's perfect ! It's not too big, not too small , not too wide just perfect. It also fits inside her lunch bag perfectly. She does have a hard time opening it but the teacher or her classmates (who ever sits next to her) helps her out. Overall, it's a great thermos and it does indeed keep her food hot IF YOU FOLLOW THE DIRECTIONS (fill and close with hot water for about 20mintues , empty the water out and add your food). It's also super easy to clean, I just hand wash it with some soap and water.
Works great for lunches!
I bought two of these for my two boys and they're a hit! I've been making mac n cheese in the morning around 7:45am, we prime the thermoses with boiling water for 5-10 minutes while the pasta cooks and both boys have reported that their mac n cheese is still warm at lunchtime (11:15 and 11:45). Would definitely purchase again!
Perfect for a young grade schooler
My son loves the C-3P0 design. It holds enough Mac and cheese, pasta, and even cut up pancakes, for his lunch - he's 6; a bigger kid might need a bit more. Based on a review, I fill the thermos with hot water while I heat up the food and make the rest of his lunch; dump the water and the thermos keeps his food hot until lunch time. I am SURE his lunchbox/backpack get tossed around after he leaves, but we haven't had any leaks. Easy to clean and fits in a standard size PB Kids lunch box along with a juice box and a couple snacks. Photo next to a 12 oz can for scale.
Questions?
Why are you running this promotion?
How can I use my coupon on Amazon?
Does this include free shipping?
What Are You Waiting For?