CYBER MONDAY SALE!
TheFitLife Exercise Resistance Band Set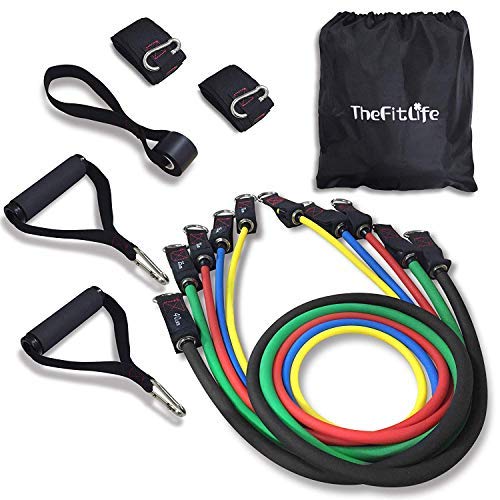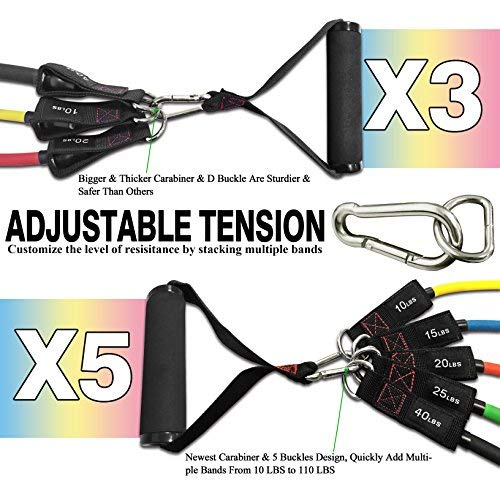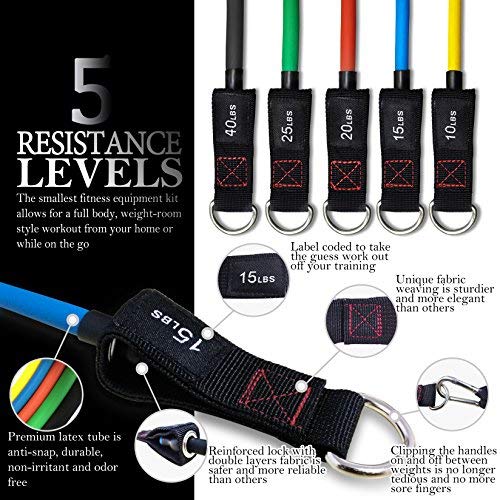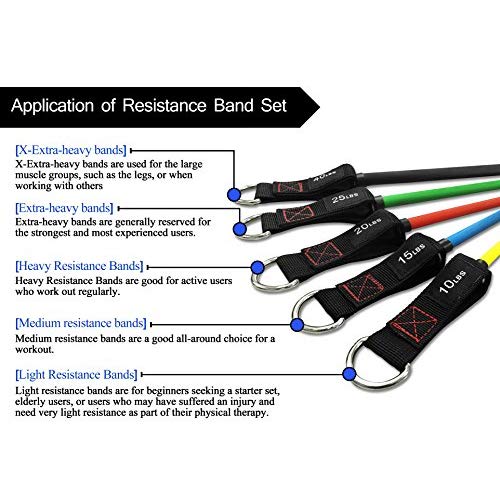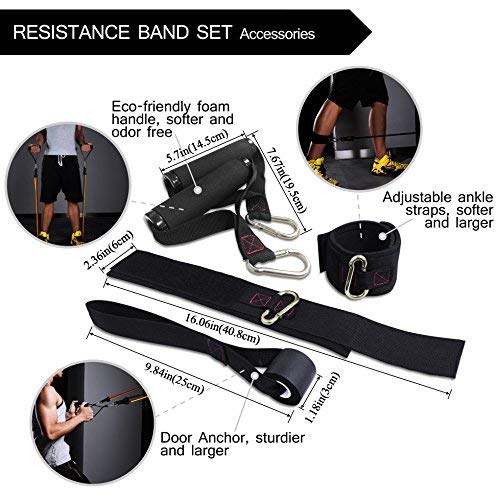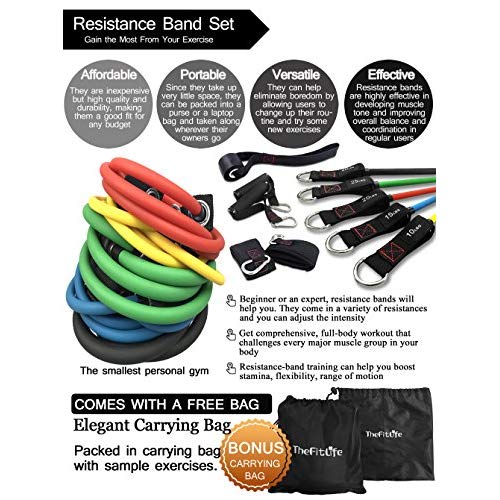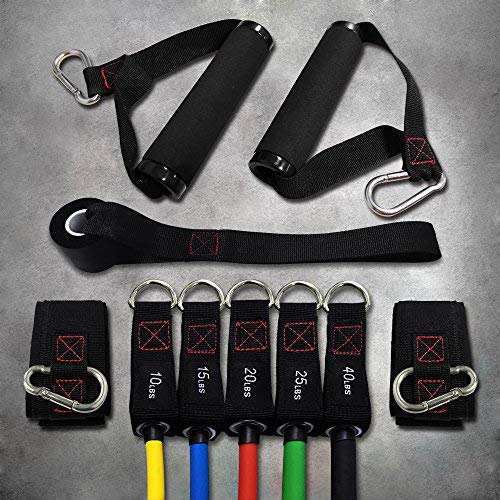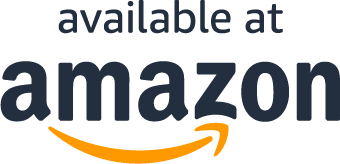 About the product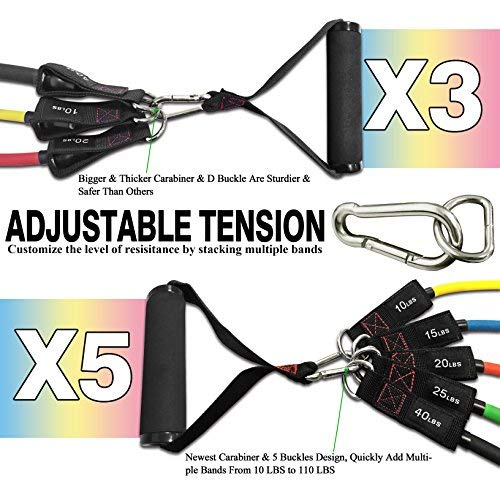 Make sure this fits by entering your model number.
BURN FAT AND BUILD MUSCLE: Resistance band training are extremely effective at burning fat and increase muscle strength, and also help you increase coordination, boost stamina, flexibility, range of motion, exercise different muscle groups, such as shoulder, arm, leg, butt, booty, and etc. Perfect for all whether beginners or expert, boys or girls, men, women or children.
VERSATILITY, MAKE FITNESS SIMPLE: While barbells provide you with a heavy lift, and weight machines are stable and easy to use, neither has the versatility of the resistance bands. 5 bands can be used alone or stacked in any combination of intensity from 10 lbs to 110 lbs. Each band is 48 inches in length and marked with its equivalent weight. With attachable soft handles, ankle straps, door anchor, you can choose different training method for building strength.
LIGHTWEIGHT AND PORTABLE, USE ANYTIME AND ANYWHERE: The resistance bands are ultra lightweight and easy to carry. You can easily pack them in your suitcase or in you car, so you can exercise in the workplace or in your hotel room. In fact, they will become your usual equipment. Privacy exercise in your home, hotel, workplace.
PREMIUM MATERIALS TO ENSURE MAXIMUM LIFE, HEALTH AND SAFETY DURING USE: The anti-snap bands are made of natural latex that is stackable, non-irritant and odor free, it's an excellent choice for your health and exercise. With sweatproof and skidproof handles, strong fabric and steel D buckles to ensure maximum life and safety during use. We think that you find these are the best resistance bands on the market.
THEFITLIFE ONE YEAR WARRANTY: We offer you one year 100% risk-free satisfaction guarantee to let you buy with confidence. We are quite sure that you will be super-impressed with the durability, portability, versatility and high quality of our resistance bands. Otherwise 100% money back.
What Our Customers Are Saying
Great workout supplement
For the days that I can't make it into the gym these have been awesome. They really do give you great workout. The various colors are different tensile strengths. They are lightweight and they also travel very Wells ice they come with a storage bag. I now have no excuse for not getting a workout even when on vacation.
Exercising made easy
The company sending the product had it arrive ahead of scheduled time point. The bands are quite sturdy and are quite east to use. The tubing attachment, which can be used with any door, allows user to increase number or muscle groups being exercised. I am using the system on a daily basis to build muscle strength in arms, legs, abdomen, back, and chest.
Easy and Convenient
I got these to supplement some physical therapy when I can't make it to the gym. They are easy to use and set up and the tubing seems more durable than some other bands I've tried. I like that the different "weights" have different colors so I can easily grab what I need. I also appreciate the bag to contain everything when I'm not using them. Price was definitely right for these handy workout bands.
Good addition to my workout
These are great for a full body workout. I have no other equipment and I was needing something extra for my workout. So far these have been a perfect addition and have held up nicely even after my toddler finds them.
Great resistance bands!
My husband loves these new work out bands! He's 6'2 and they're a good length for him he says. They came packaged nicely and the sets seem really nice as well! Definitely recommend
Perfect choice
The resistance band set is easy to use and I have already seen about a 30% decrease in my left shoulder pain!
Questions?
Why are you running this promotion?
How can I use my coupon on Amazon?
Does this include free shipping?
What Are You Waiting For?