An Exclusive Offer For You
COCO & CO. Organic Pure Extra Virgin Coconut Oil for Hair & Skin, Beauty Grade (8 Fl Oz)
$12.93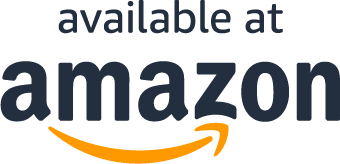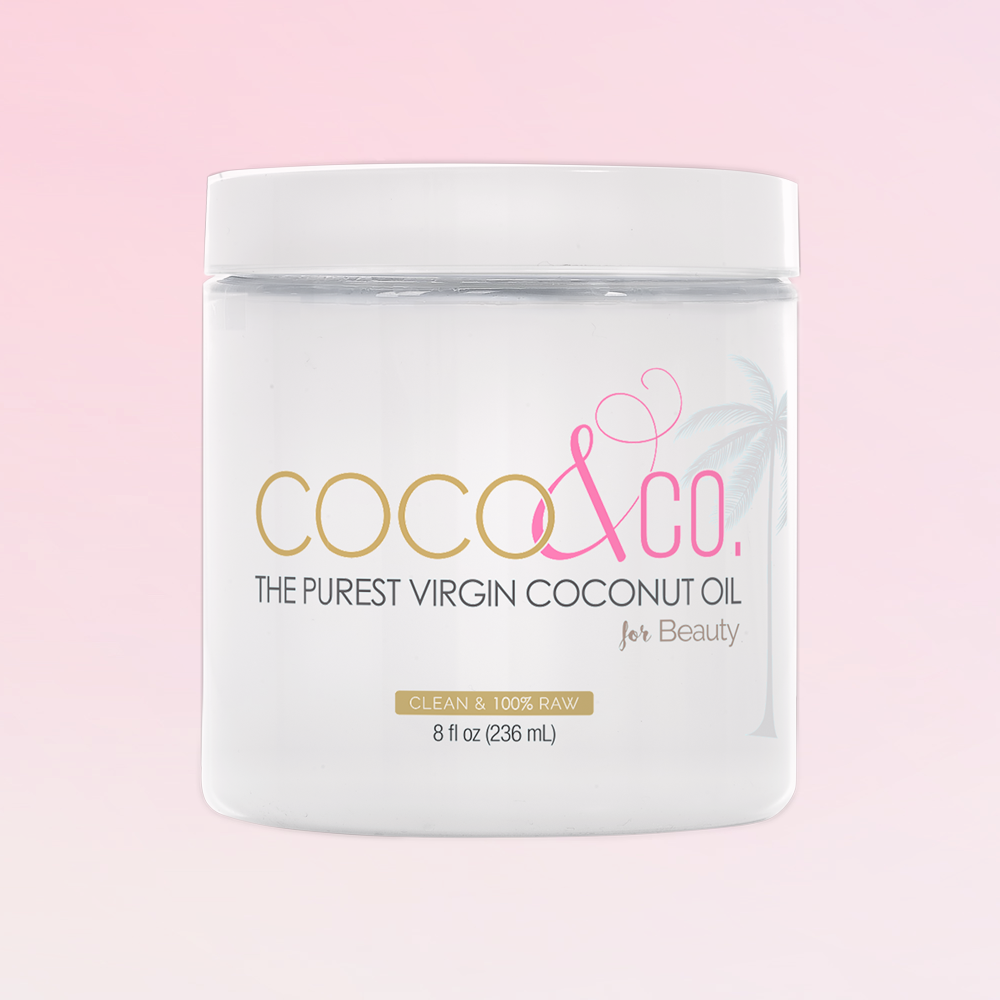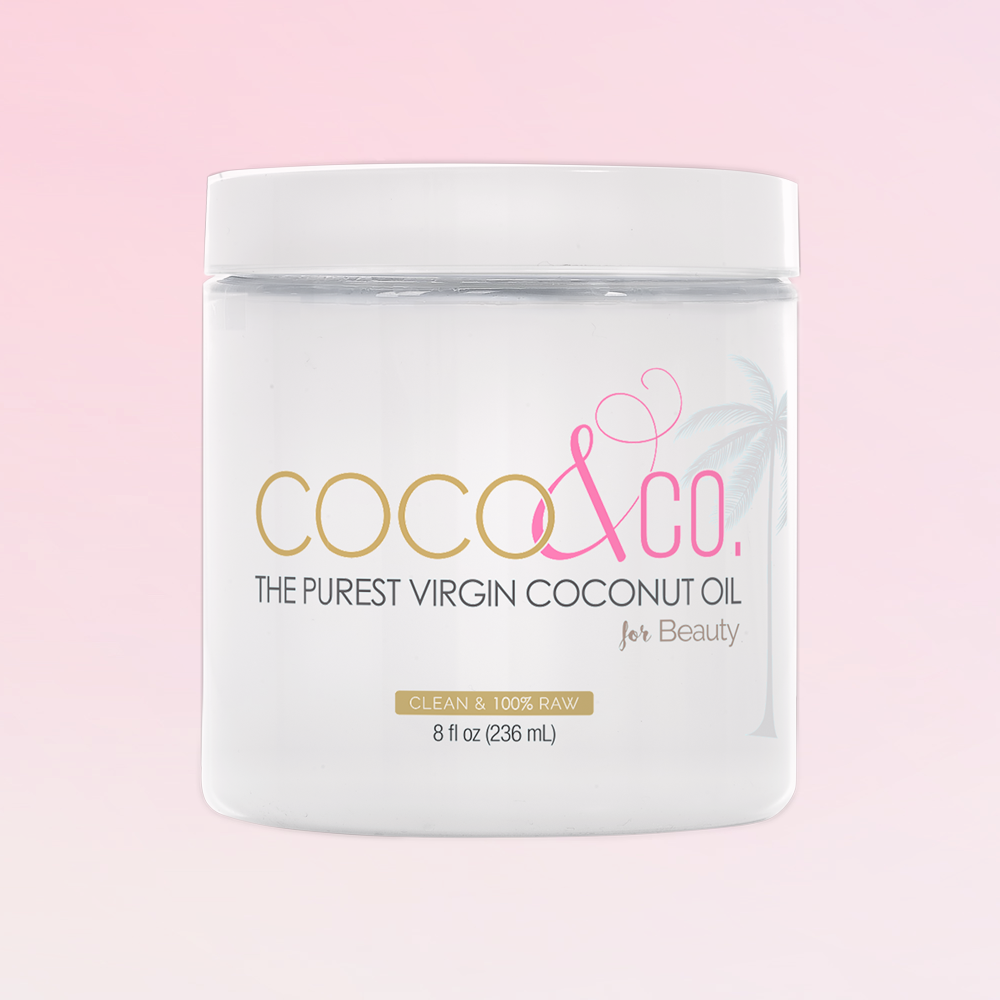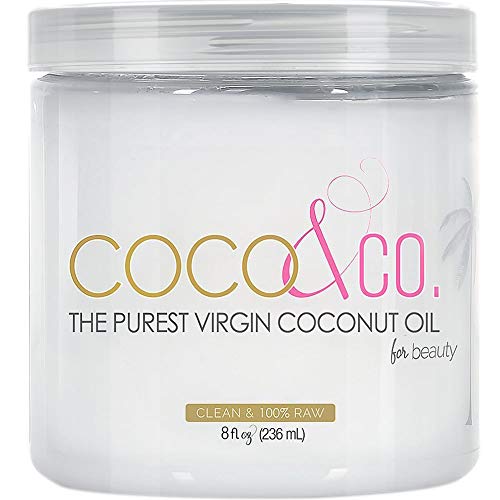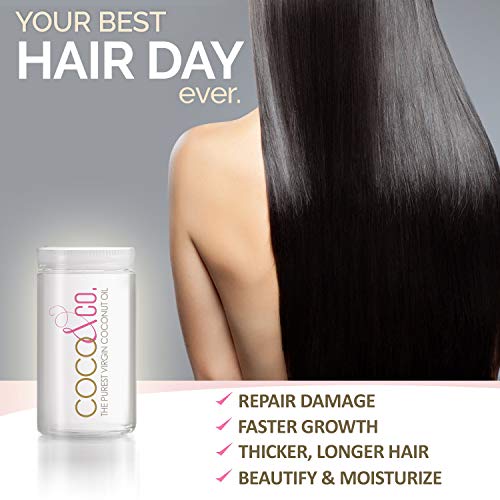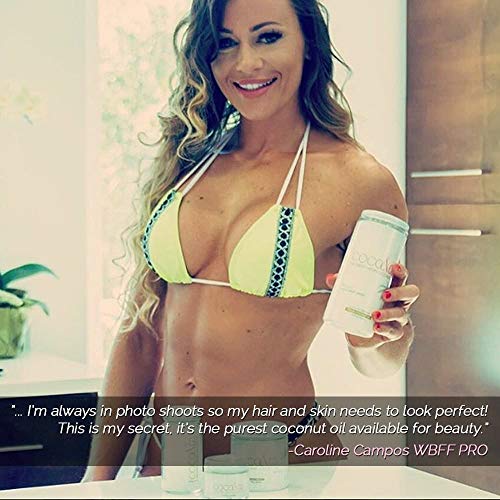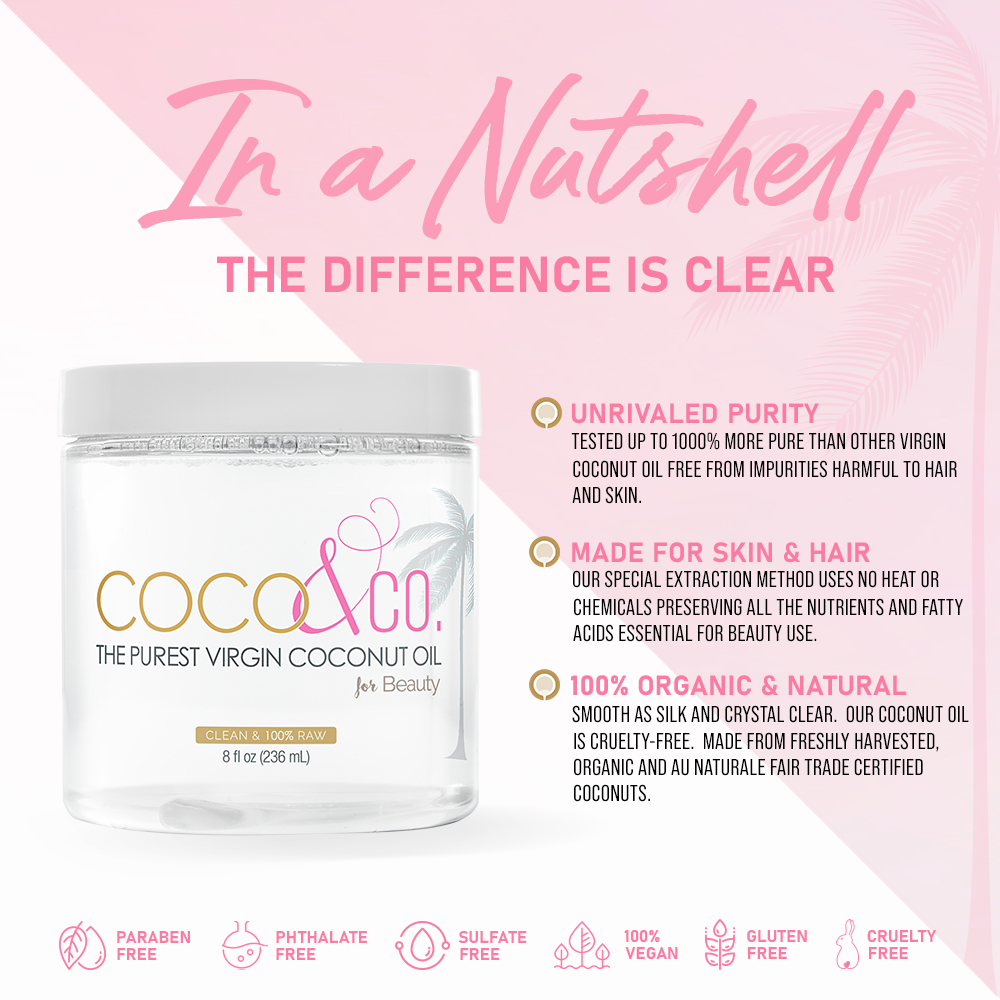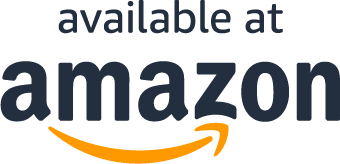 Read More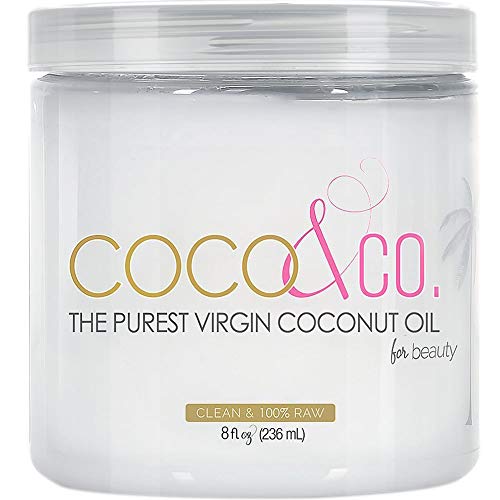 Coconut Beauty Oil for Hair, Skin and Beauty!
For Luxurious Hair and Skin: Soft, supple skin and thicker, faster hair growth. Rich in vitamin E and essential fatty acids. Eliminate blemishes, dark spots on face, wrinkles, age spots and stretch marks. Used as a daily moisturizer for soft and youthful looking skin. Anti-bacterial properties for itchy skin.
Feel the Difference: Many have heard of the benefits of coconut oil for cosmetics and health. However, other quality coconuts oils are made from a traditional low-quality process. Many cosmetic & health users often complain about the 'greasy' feeling similar to petroleum and an unpleasant taste. Say BYE, BYE to your yellow "Coconut Oil"!
COCO & CO. has been the top selling, highest rated coconut oil for beauty since 2014 and ranks consistently at the top in blind tests!
Exceptional Quality: COCO & CO.'s , Pure, 100% RAW, Natural Virgin Coconut Oil offers the lightest taste and a thin, velvet smooth consistency for cosmetic use. We use the freshest coconuts no older than three days and use a special method of extraction. In other words, This coconut oil is silky smooth, crystal clear and wont go rancid! Our special process preserves all the essential nutrients beneficial for your hair, skin and body.
Save your grocery isle coconut oil for cooking, they don't even compare! Our unique extraction method makes it so pure, it's been lab tested up to 1000% more pure than regular extra virgin coconut oil. Yes, that makes it fine like silk and clear as spring water!
What Are You Waiting For?
What Are You Waiting For?
What Our Customers Are Saying
Believe what the company says about PURE ORGANIC VIRGIN COCONUT OIL for skin, hair, face..
The first thing I like is they tell you, this Organic Virgin Coconut Oil can be used hard or use as an oil. If it does start to get warmed up too much then I put it in refrigerator door and once it is hardened up. I put it back in the bathroom.As an oil, I found it was difficult to determine an amount to use which is why I like it to be hard. I wash my face with COCO & CO hard Coconut Oil twice a day, at least. I've been battling stage 4 breast cancer for over 5 years and my skin flakes every where..I hate it .When I think I've about gotten it beat, I find another area that is dry and I'm sure it will flake. So I came on Amazon and I liked what I read about COCO & CO Pure Organic Virgin Coconut Oil. I read reviews, some were quite puzzling, using coconut cooking oil for face, and hair.Then large amount of reviews I read were all positive feedback. I'm hooked. Love putting the coconut on my legs and oh feels so good. Here to purchase another bottle!I first bought a small bottle of coconut oil then bought the largest size. Back to order again.
Better than Kopari!
I love to use coconut oil (and Water Wipes) to remove my makeup as it leaves the skin feeling so nourished and hydrated, and it's wonderful for sensitive skin. I first tried the brand Kopari because it was so ridiculously expensive, it must be the best, right?! WRONG. My skin hated Kopari, which clogged my pores and gave me new pimples every. single. day. I decided to try other brands to see if I had the same reaction. This was one of the highest rated that I could find, even though an 8 oz. jar of this product cost $19, while a 2.5 oz. jar of Kopari cost $18. I could tell after the first use that this brand was far superior, and would be a staple in my skincare routine. After a few uses, my impression is that it has given me all the nourishing and hydrating benefits of coconut oil without clogging my pores. I have not gotten a new pimple since using this new brand. It's also got a much smoother, silkier texture than the Kopari oil. I love this stuff so far and will update my review after using it for a month if anything changes.*UPDATE 2/19/19:Nothing to say other than I am still LOVING this oil. Product goes such a long way, I have used maybe 1/8 of the jar after two months of daily use.
Love it love it
Love it love it!! After both of my pregnancies and yes hormones my hair became very dry I had to use it right when it came in the mail and just after one use I'm addicted. The softness and shine I'm in love thank you for giving me back my beautiful healthy shiny hair !!!
I LOVE IT!
I am extremely PLEASED with my product! It has IMPROVED my face unbelievably! It has been almost a week now and you definitely can tell a difference in my face and hair. I used it for a mask for my hair....I washed my hair as normal then let it dry put the CoCo & CO on it and left it on for 24 hours, rinsed it out and OMG my hair is SOFT and MANAGEABLE and bouncy curls. Your only should leave it on for 30-45 mins then rinse out but my hair has been damaged and colored so I left on for 24hours went to work came home rinsed out and WOW! I couldn't believe it. Where have you been my whole life? I will definitely keep ordering. It was packaged and secured well. THANK YOU!
100% pure and many uses!
Very happy to find a product that is 100% pure coconut oil. Nothing else! I also love the very mild scent and how quickly it changes from solid white to a clear liquid (even by just rubbing a little between my hands). I bought it to condition and add shine to my dry hair, but clearly it has many other uses based on other reviews. I've already noticed my hands are softer after applying it to my hair. I'm sure I'll be ordering more. :)
Amazing!
There are a very few things in life that are worth every penny. This coconut oil is one of those few things that you will not repent.Born and raised in India, I have been using Parachute hair oil brand for years until I found this oil that made me switch the brand.I have tried this product only on my scalp and the result is absolutely phenomenal! My colored hair is now soft after wash with no change either only diet or shampoo/conditioner routine or frequency of washing my hair.Definitely recommend this product!
What Are You Waiting For?
Questions?
Why are you running this promotion?
How can I use my coupon on Amazon?
Does this include free shipping?
What Are You Waiting For?