An Exclusive 70% OFF Coupon
Touch Microdermabrasion Facial Scrub - Large 4 Ounce Size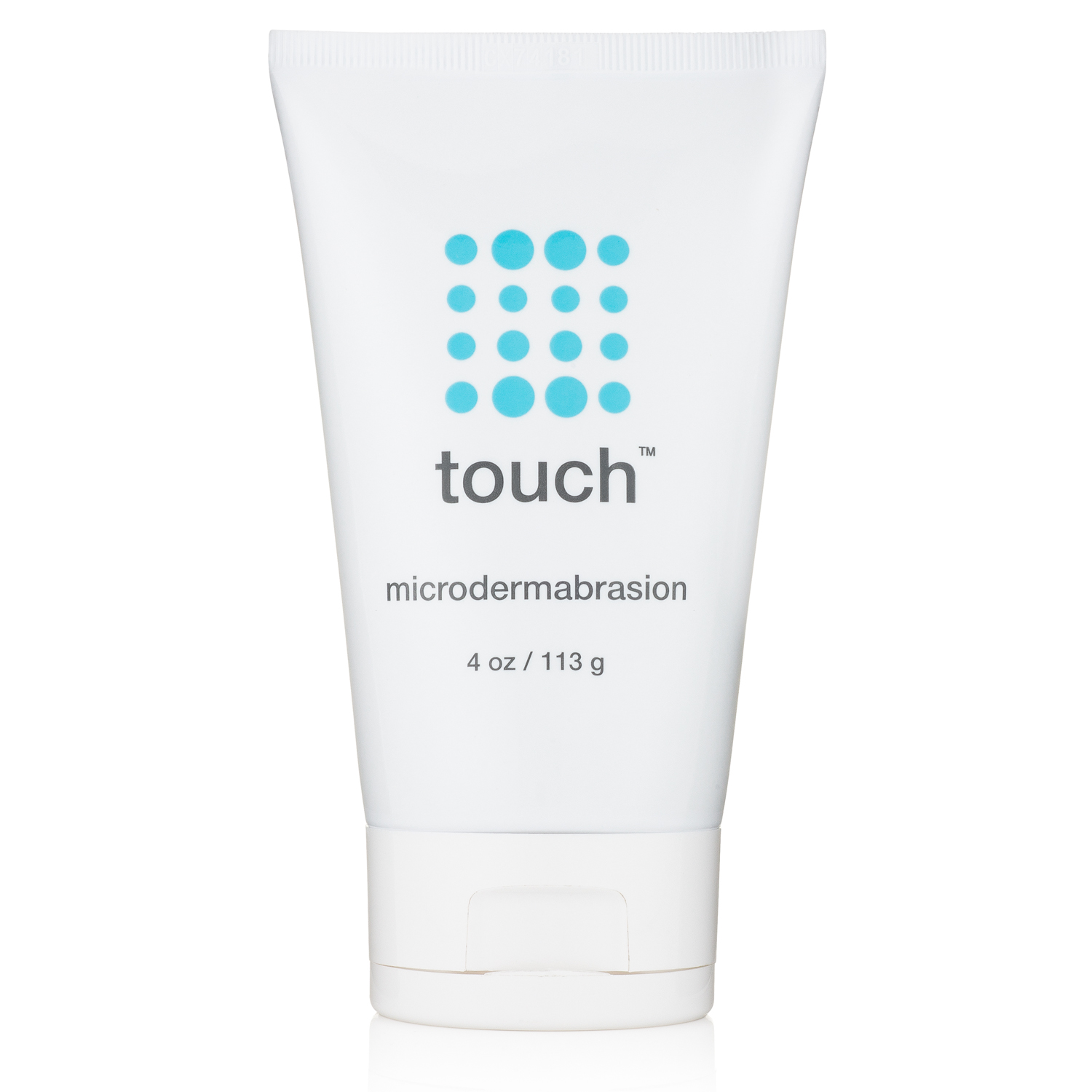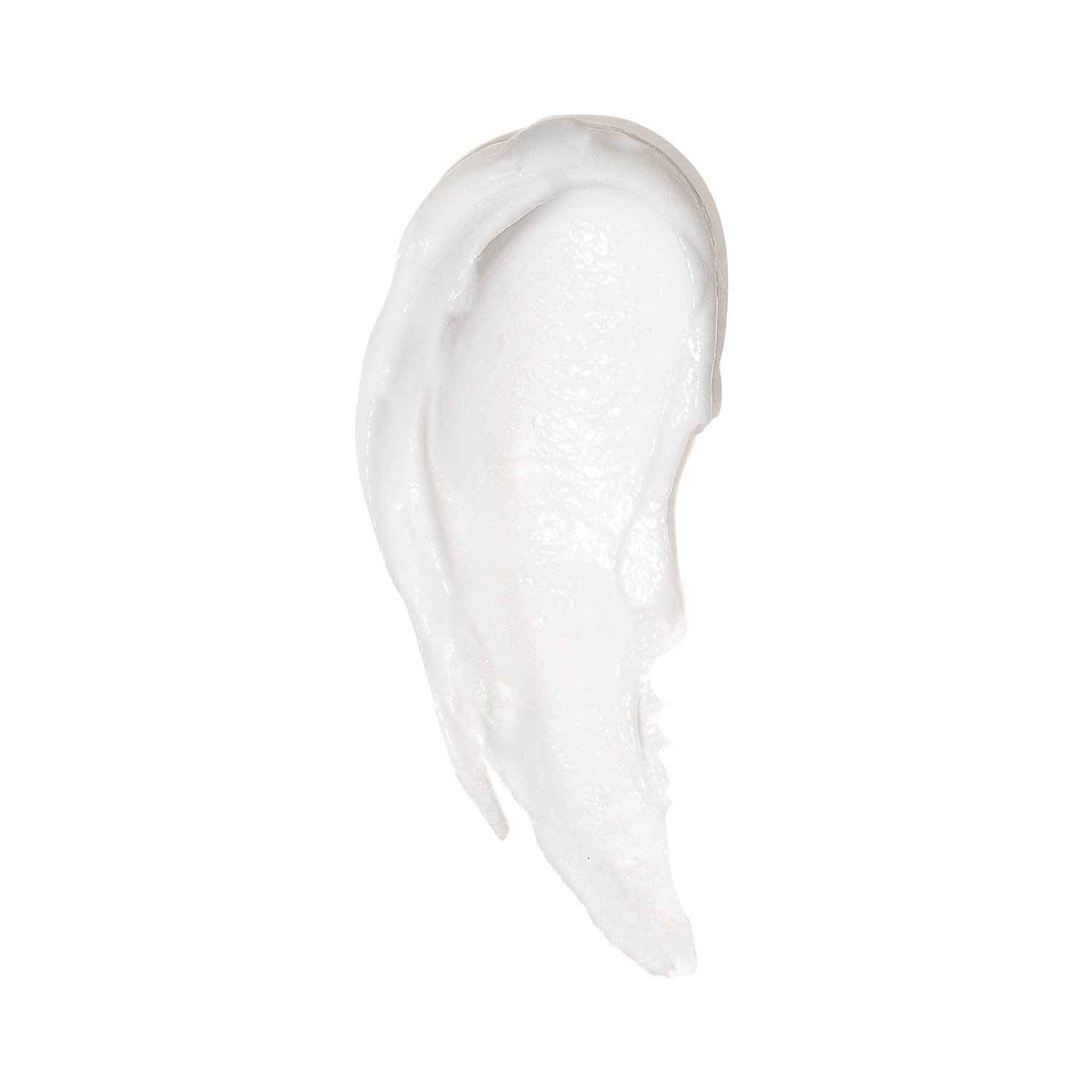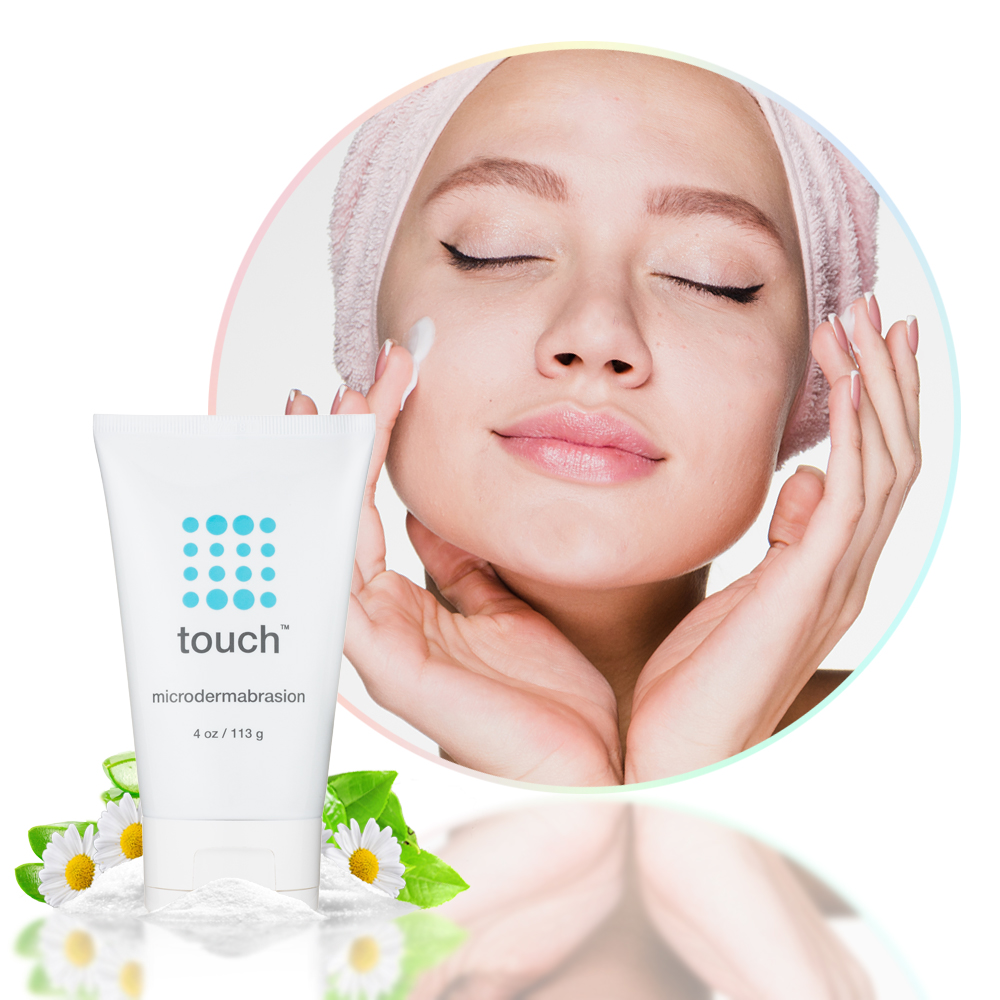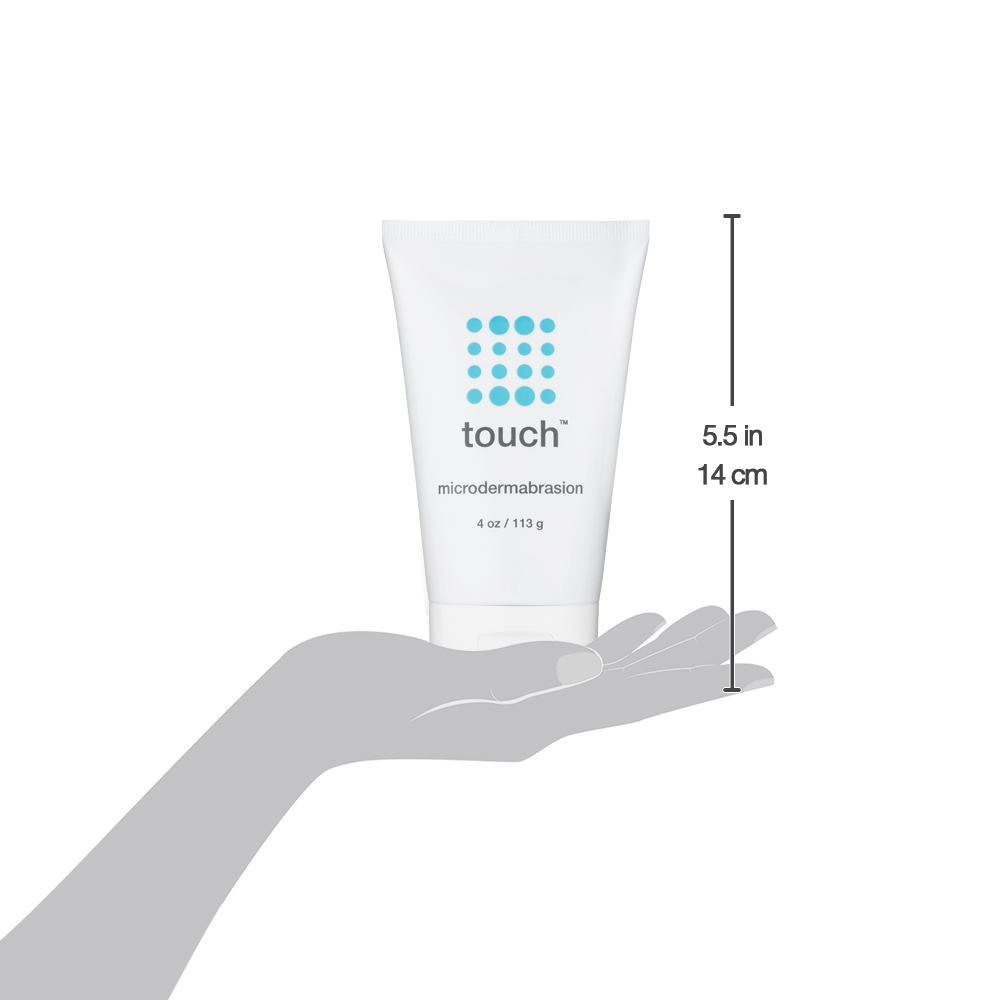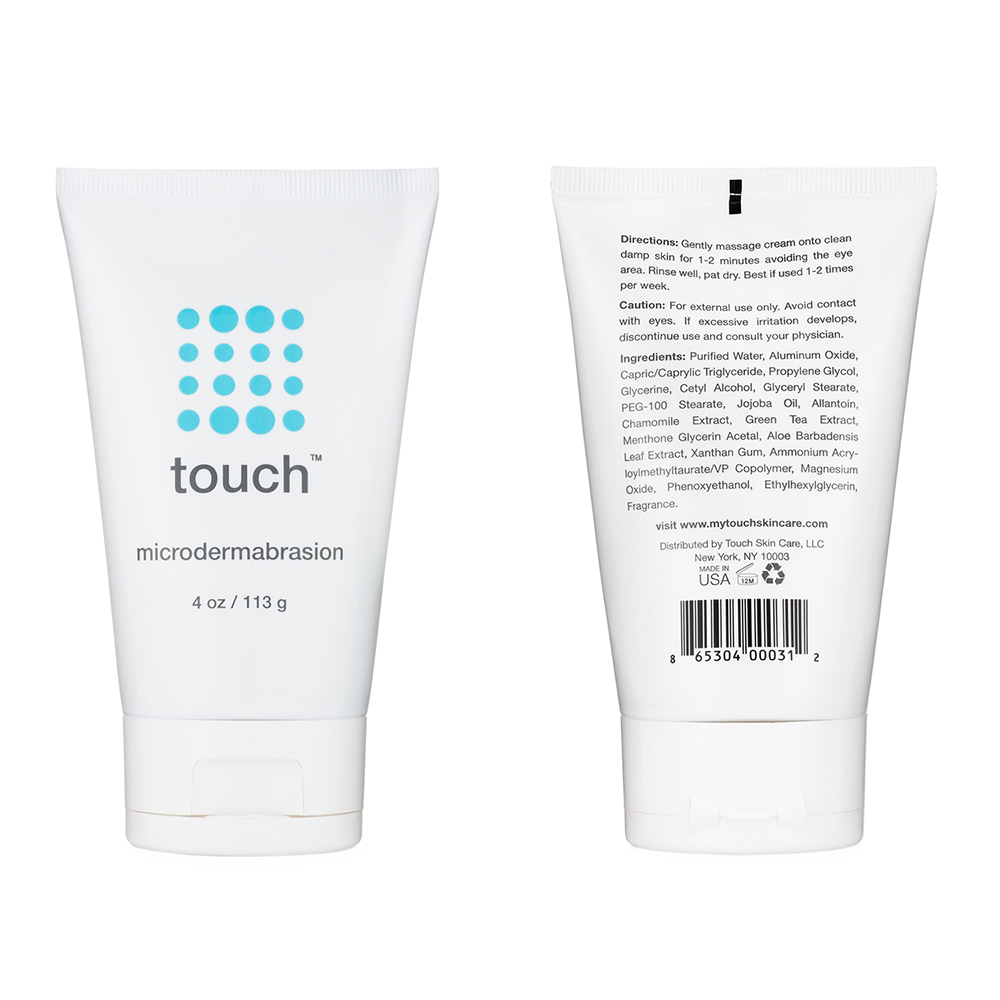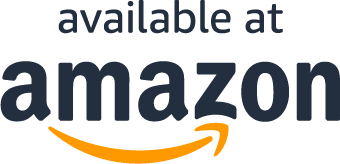 Why Touch Microdermabrasion Scrub?
GET BRIGHT POLISHED SKIN: Micro crystals in a smooth moisturizing cream polishes your skin, leaving a youthful & glowing complexion. Improves fine wrinkles, dullness, blemishes, acne scars, texture, blackheads, & minimizes pores.
DERMATOLOGIST QUALITY: The same crystals used by dermatologists for office treatments now conveniently in your home. These crystals are in just the right amount and grittiness for effective exfoliation without irritation. Finely grounded unlike nut shells or pumice with uneven jagged edges.
SAFE FOR ALL SKIN TYPES: Contains no irritating acids, and only non comedogenic moisturizing ingredients. This anti aging face exfoliator is safe for all skin types including acne prone, dry, oily, and combination skin. No artificial coloring, parabens, phthalates, sulfates, or drying alcohols.
GLOWING & MOISTURIZED: Chamomile, green tea, and aloe vera extracts protect your skin by providing anti-inflammatory, antioxidant, and hydrating properties. Included is allantoin, an FDA approved skin protectant that is known for its healing abilities and stimulates growth of healthy tissue.
RESULTS GUARANTEED: Not Happy? Contact us and we promise to make it right! 100% satisfaction or your money back. Made in the USA in a cruelty-free FDA inspected facility.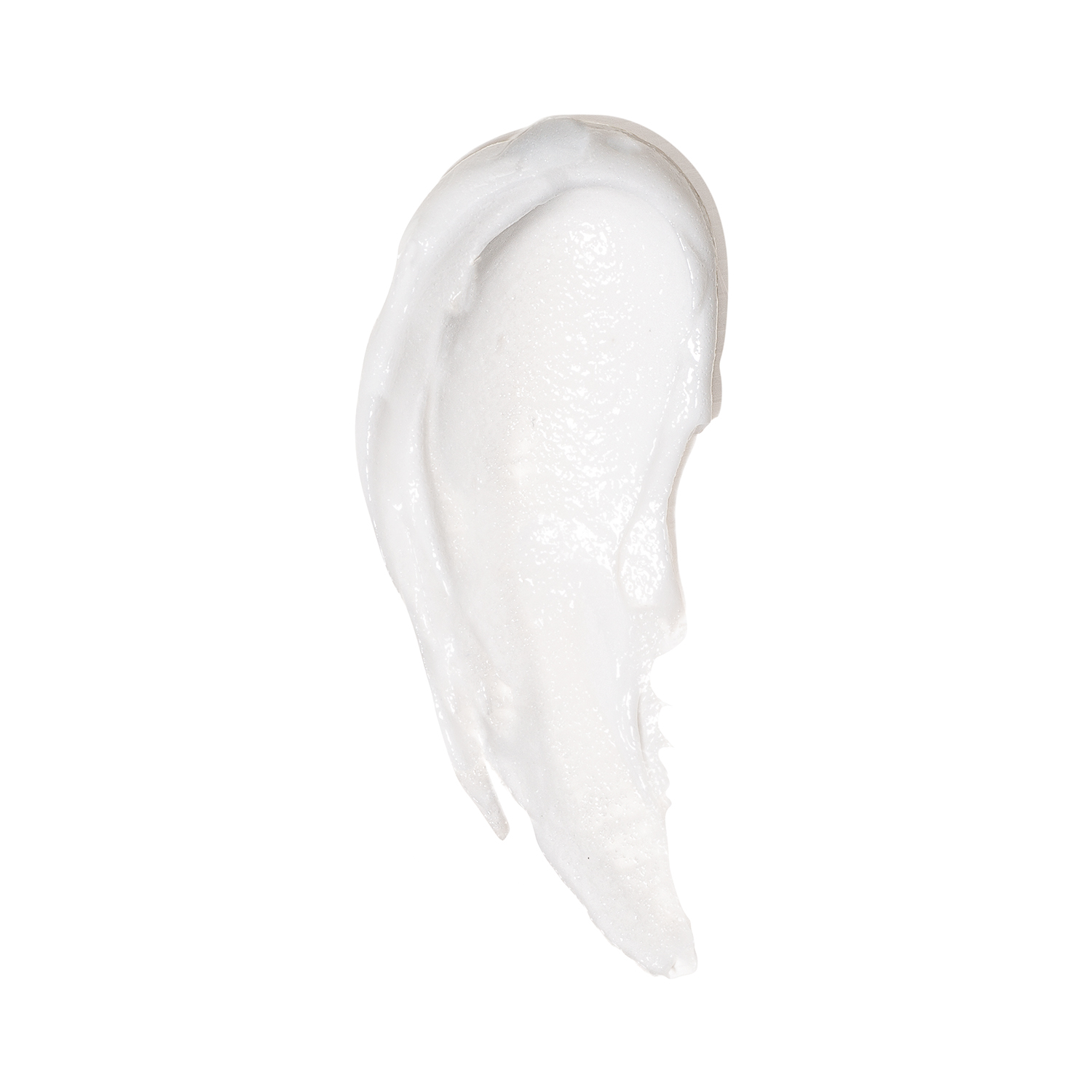 What Our Customers Are Saying
Gentle and effective for home facial skin care
I'm approaching my next birthday and was not happy with my mirror - adult acne scars, dark spots, duller skin and deeper lines. I can't afford laser procedures and I'm not a fan of chemical peels. I wanted something safer that I could do at home. I'm very pleased with how my face looks and feels after just 2 sessions (2 times per week was recommended) with Touch Microdermabrasion. First, my skin feels softer and moisturizer sinks in much better. My skin looks less dull and dry, and makeup goes on smoothly. Next, a few of the newer lines around my eyes are less noticeable already. I'm definitely pleased with Touch Microdermabrasion. My face has only felt and looked this healthy after a full salon facial. Now I can have similar results at home!
Great Facial Scrub!
At the risk of sounding overenthusiastic, this facial microdermabrasion facial scrub is exactly what I've been looking for. The tube comes with a little seal, which is good since amazon's shipping can be a bit rough. The scrub is white in color and very lightly scented. The little abrasive pieces in the scrub are very small! I'd been looking for a product that had enough small abrasive particles that it would actually exfoliate instead of just rubbing away. This is it! I absolutely love the coverage I get with this. Just be careful not to scrub too hard! I also love that the scrub doesn't dry out my face, so many facial scrubs have anti-acne products that dry out my skin. This scrub is just that, an exfoliating scrub.Overall, I highly recommend this to anyone looking to exfoliate their skin without drying it out.
Best Facial Scrub on the Market!!
Upon receiving this product, my first impression was nothing but positive- the texture and consistency of the product is smooth, yet cleansing...and most importantly- finely grained, and not harsh.I have been using the touch microdermabrasion scrub for a few weeks now, and I have seen a drastic improvement in my skin. I have damaged, but sensitive skin, and was looking to purchase a facial scrub that would cleanse, but be gentle on my skin.This product deeply cleansed my skin, but didn't irritate or dry my face out at all. After using, my skin feels so much smoother and brighter. I have also seen a drastic improvement on my blackheads and inflammation from acne. I have added it as a permanent staple to my skincare routine, using twice a week before toner and moisturizer. I would recommend this product to anyone who has sensitive skin, but needs a good exfoliation to rid the skin of the effects from makeup and blocked pores.
Amazing, pure magic, the very best exfoliator, gentle on skin, shows results immediately
Oh my God, this product is simply awesome. In love with it totally even though I hate to admit I have used it just twice so far. It says it needs to be rubbed in for 2-3 mins but trust me even one minute of it on your skin will make it glow like anything. It's pure magic. Takes away the dull look instantly and replaces dead cells with new ones. I wish I found this earlier. Our skin faces wear and tear every day. This sure is the perfect answer to all skin problems. Looks like a cream but its microabrasive particles soon show wonders. My skin became so pink after using this. It looked like baby skin. The very best exfoliator I have used till date and mind you it is not harsh on one's skin. Go for it people. You can thank me later.
Great exfoliating product!
This scrub is great! It has small crystals in it to exfoliate, but it's not harsh like other cleansers I've tried. When I wash it off, my face isn't red because it's so gentle and hydrating. When I use this at night, I can tell a difference in my skin the next morning-it is much brighter and more radiant. I will continue to use it as an exfoliating scrub, and it has also been helping with my acne and large pores. Love this product!
Can't wait to see the long-term results
I've been using this scrub for a few days, usually after a sweaty workout when I feel like my face is all oily and that my pores are clogged. It smells and looks more like lotion/cream, but once you start scrubbing it on the skin you feel micro particles doing that nice cleaning-scratch that's so satisfying. Even after the first use I think my skin got brighter. Also, it's easy to wash it off your face, unlike other face exfoliators that feel greasy and take forever to be washed off. I'm excited to see the long term use results.
What Are You Waiting For?
Questions?
Why are you running this promotion?
How can I use my coupon on Amazon?
Does this include free shipping?
What makes your brand different?
What Are You Waiting For?