An Exclusive Offer For You
Sony DSCW800/B 20.1 MP Digital Camera (Black)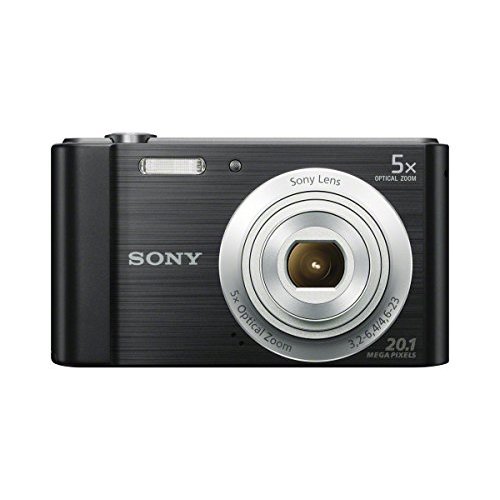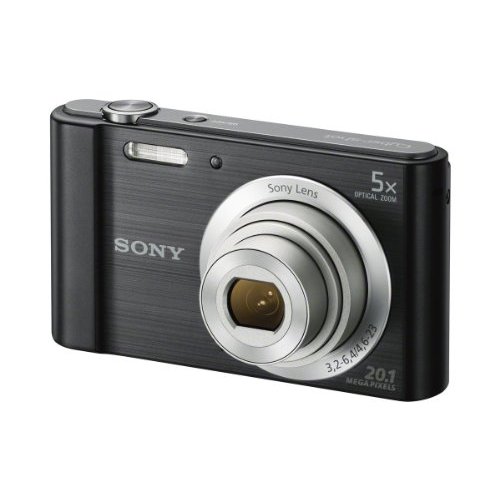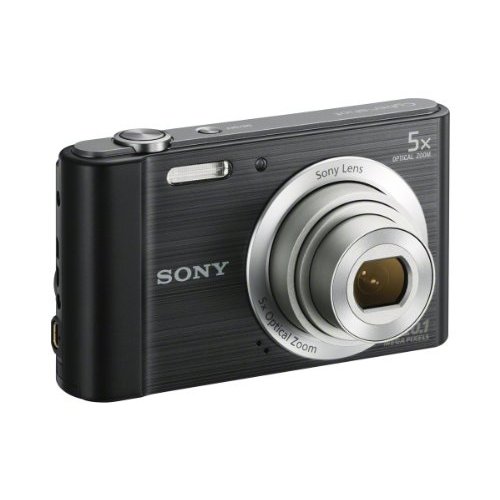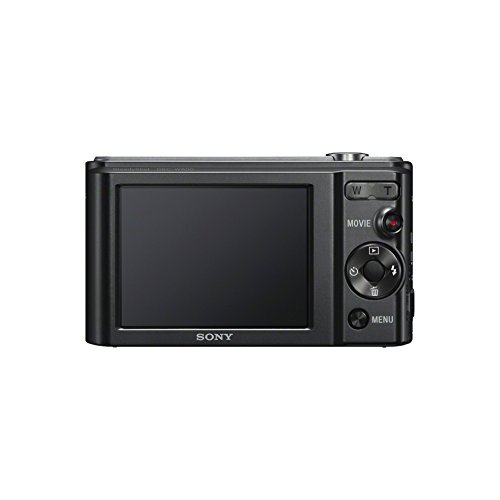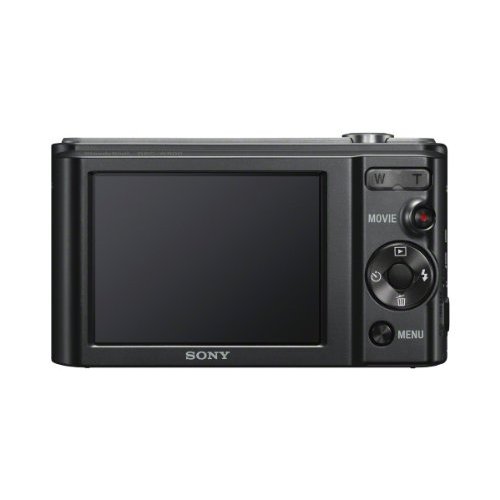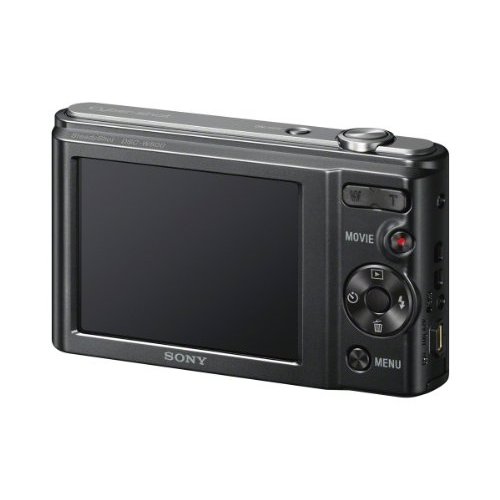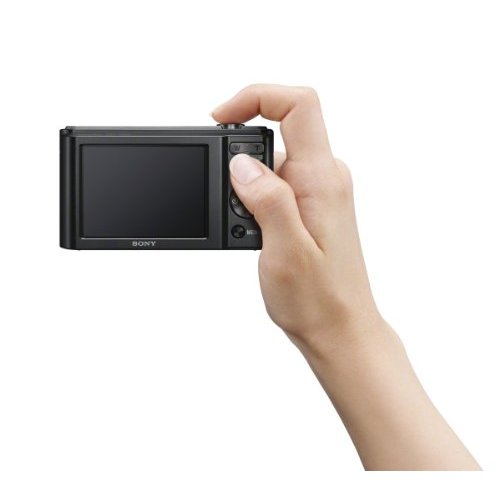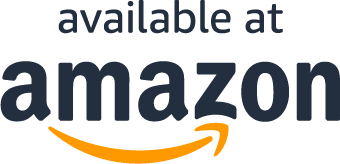 About the product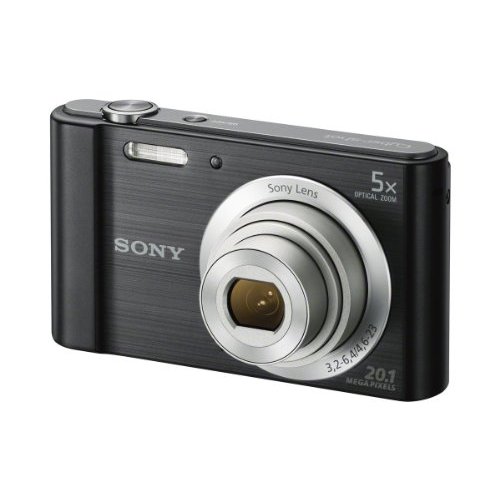 Enter your model number to make sure this fits.
MP Super HAD CCD sensor for beautifully detailed images
Sony Lens w/ 5x Optical Zoom
Reduced blur with SteadyShot Image stabilization
Capture your videos in 720p HD Movie mode
Simplify camera menu with Easy Mode.
Super HAD CCD 20.1 MP sensor
Sony Lens with F3.2 (W) – 6.4 (T) Maximum Aperture
Focal length: f=4.6-23 mm
5x Optical Zoom
Maximum Continuous Shooting Speed: 0.52 fps (for up to 100 shots)
What Our Customers Are Saying
A good snapshot device for its price...
I am an amateur photographer and own three DSLR cameras with a selection of lenses. However that collection does not eliminate the need for a handy item for just daily needs. I keep this one especially in my car's glove box as a reserve for occasions which require something better than my cell phone camera. For that purpose it meets my expectations and even exceeds it. Yet, this is still a snap shot device with a relatively low price tag and therefore a DSLR level quality (like background blurring, high shutter speed, high level of low light performance etc.)should not be expected. Pros: -Lightweight slim and stylish design: It can fit in small spaces and look and feel like a high quality item. -USB charging ability: That is one of the selling points for me. I keep it in my car and I don't want to run out of power any time or go through the hassle of removing the battery and charging it separately ,which requires carrying the charging adapter all the time and also the ability to plug in that adapter. Instead. all I do is to connect it to my 12V car USB charger and it pretty quickly accumulates good amount of charge level... It comes with a wall adapter (5V 0.5A) which connects to a detachable USB cable (so you can use the cable and attach it to any USB charger). But be careful about the USB cable. The standard USB-micro B cable that charges most mobile devices do not work for this type. If you need a replacement or an extra you need to buy a USB-UC E6 cable. -Easy menu mode: Practicality should be the main focus in a snapshot device and even my grandfather could get through this menu. One of the most user-friendly interfaces I have seen so far. -Panoramic shoot ability: That was a surprise for me. I had not read the product description in detail before buying and that was such a handy function. I used to take panoramic photos by taking tens of photos with my DSLR and stiching them with a software which was both difficult and time consuming. This function does it instantly and produces comparable quality photos. -5X optical zoom: When it comes to zooming, in photographic terms, the less is often more. The best lenses even come with no zoom at all. However for a practical item like this, zoom is essential and 5X is a good range for the optical zoom (it is also critical that you compare the optical zoom capacities of devices and not the digital zoom before making a judgement.) -Image quality: As I said above, it does not match the quality of a DSLR and I don't care about the high pixel size either. For cameras with small sensor sizes like snapshots, it is actually better to get a low MP device for sharper images, but this one not bad at all especially in daylight. HD Video quality is also good but again depends on the light... -Price: the $78 price tag as of august 2014 makes it one of the most affordable snapshot cameras in the market. You can get better deals from time to time but this is quite appealing too. Cons: -Low light performance: Again, I want to stress that I am not expecting professional quality from this device, but I found the low light performance moderate at best. The noise was somewhat irritating even with flash. -Slow shutter speed: It has a continuous shooting mode which is supposed to take multiple frames in a short time as long as the shutter button is depressed. However this device has a long long refractory period between shoots that it is not even worth bothering with that mode. You need to decrease the image quality 3 steps to be able to notice some multiple shooting effect and that is not worth it. So if you wish to take a photo of a flying bird or a running person or a passing by car, you don't have much choice to take multiple photos and decide later. -Zoom buttons: I like the zoom to be a ring style beneath the shutter button but this is like a plus and minus at the back which is not very convenient. -No optical viewfinder: This is not a problem for this model only. Most recent cameras sacrifice from an optical viewfinder and all you get is a digital image on the screen to help you adjust your photo before taking it. First of all it does not give the sense of taking a photo but more importantly digital screen viewfinder drains battery and also performs bad in bright light. -Video focusing sound: While recording video of a closely located object (where there is a constant need to re-adjust autofocusing) and if the surrounding is silent, you can hear the sound of focus adjustments in your recording. But as I said that is only obvious in full silence and for short distance recordings. Overall you like it or not depends on your expectations. For me it is a handy and adequately performing device with quite useful features. I am happy with this purchase
Great camera, had an issue but Amazon's great customer service solved it painlessly.
I wasn't expecting much from this, I only wanted a camera that was a) cheap and b) would provide a better quality image than the average smart phone camera. But the image quality is truly amazing. I will upload a few customer images of my hiking trip as an example. An SD card is absolutely necessary, the internal storage can only hold 3 maximum quality images. I did have one problem with the camera, the battery that came with it refused to take a charge. Amazon made up for this by offering me a 40% refund to buy a new battery, and the battery was much cheaper than the $31 refund I got so this issue wasn't even reason enough to take a star off. Overall great camera and great customer service from Amazon. I've only owned this for a month and only used it for 2 days for a hiking trip so I can't speak on long term survival of this camera. I will update my review if I have any other issues. Be sure to check for my customer images if you want an idea of the maximum image quality.
She really likes the camera and the quality is good. Not the most expensive
Purchased for my daughter's digital photography class. She really likes the camera and the quality is good. Not the most expensive, but definitely not the cheapest! Great starter camera.
So easy to use as the buttons are pretty simple for ...
Bought it for my mom. So easy to use as the buttons are pretty simple for someone not as electronically savvy as the generation these days. Changed to a different language too so she can utilize it better. Compact size for easy storage when traveling.
Five Stars
Small, compartment and takes decent pictures. The battery does not last very long though.
Questions?
Why are you running this promotion?
How can I use my coupon on Amazon?
Does this include free shipping?
What Are You Waiting For?