An Exclusive Offer Ffffor You
SUMO Ice Cream Containers • Insulated Ice Cream Tub • Ideal for Homemade Ice-Cream, Gelato or Sorbet • Dishwasher Safe • 1.5 Quart Capacity • Purple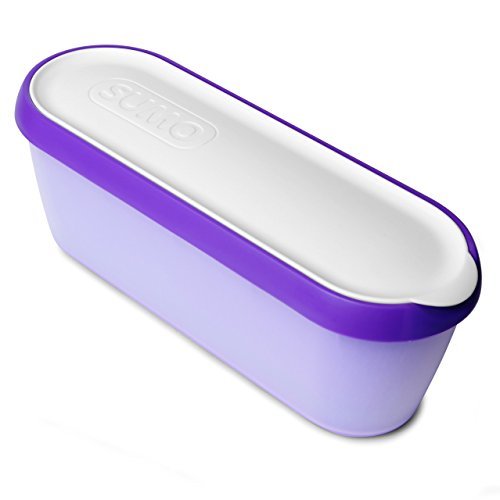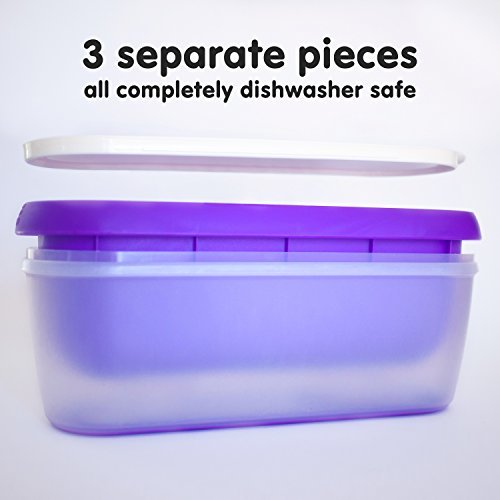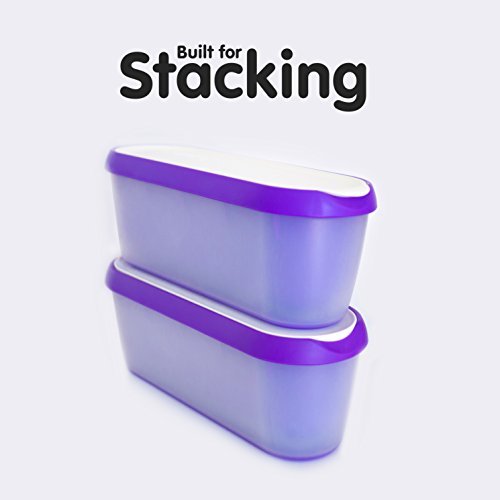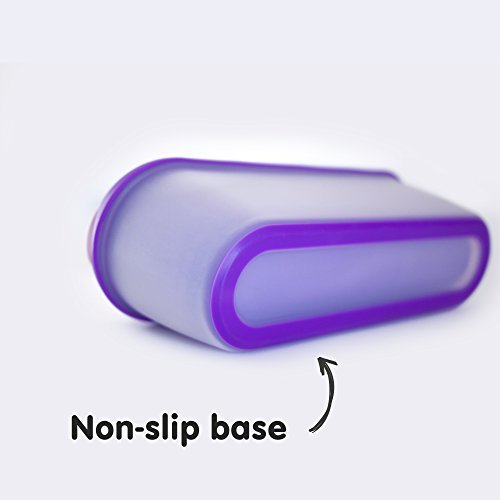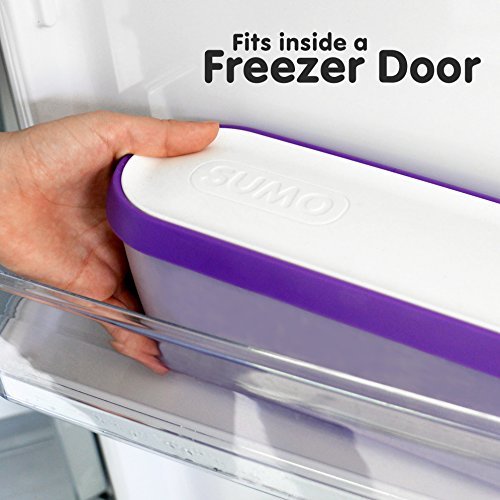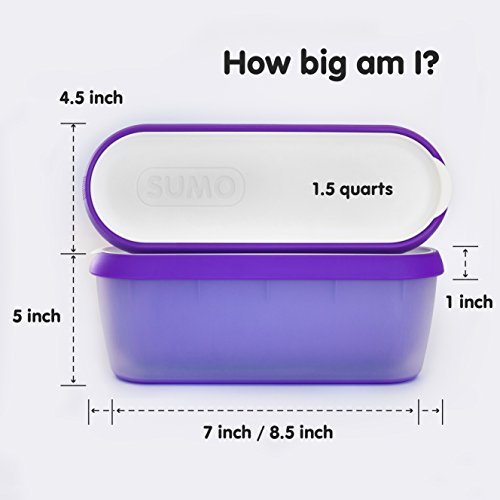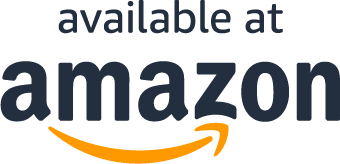 About the product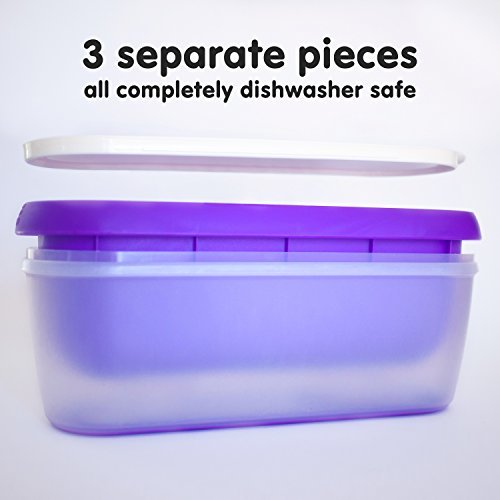 Enter your model number to make sure this fits.
FITS IN ANY FREEZER STORAGE: The SUMO Ice Cream Container can be squeezed in a jam-packed freezer or freezer door perfectly due to its slender design. It can be neatly stacked on top of each other because of its size and shape. Very easy to store.
FACILITATES LONG ICE CREAM SCOOP FOR THAT DESIRED AMOUNT: This ice cream tub helps you get that deep scoop of your favorite ice cream flavors on the first try rather than waiting for it to melt first. The long and slim design makes it an easy scoop.
TOUGH AND INSULATED DESIGN: Our product is designed with an insulated container that is able to keep the ice cream as cold and stable as possible. The SUMO Ice Cream Container lid locks in tight to prevent freezer burn or being bent out of shape.
DISHWASHER SAFE STORAGE: The SUMO Ice Cream Container can withstand repeated exposure to high pressure water when being washed. The plastic tub doesn't get damaged from repeated cleaning under high temperature. Its premium quality is retained.
100% LIFETIME GUARANTEE: We are so confident with our product that we will give you a no-questions asked lifetime guarantee. So hit that "Add to Cart" button now get this indestructible container that will keep your ice cream cold and stable.
What Our Customers Are Saying
Perfect containers.
These ice cream containers are terrific. They fit in the door shelves of my freezer and also stack perfectly. I started making my own ice cream and had been looking for the perfect containers. These are just what I had been looking for. Good job.
Loving So Far
My son asked for an ice cream maker for Christmas so we got him one. Who knew this would be the best family present ever?! After our first ice cream creation, I quickly decided we jjj some way to store our ice cream. Discovered these containers and purchased TWO. Made some cookies and cream ice cream and the contents fit perfectly in this container. The container does not fit in my freezer door as stated, but that's not the biggest issue for me. Scooping ice cream out was also a cinch thanks to the long design of this container. It seems sturdy and it comes in a pretty purple color!
really greta bowls athat take up minimum space, will ...
really greta bowls athat take up minimum space, will buy again because we make our own home made ice cream and make several flavors.
Awesome containers!
LOVE these containers! They are just the right size for the ice cream recipes and fit perfectly in my freezer. I purchased one for my daughter and she loved it, so I purchased two for me. We make a lot of ice cream. They keep the ice cream fresh, and they clean up great. Great deal!
First - LOVE, LOVE the color - that's just the girl ...
First - LOVE, LOVE the color - that's just the girl in me!!! Great that they stack and will fit neatly in my RV freezer which conserving room is huge! Can't wait to camp and make ice cream.
Five Stars
Love the shape and size. Does a great job keeping ice cream from getting ice crystals on it.
Questions?
Why are you running this promotion?
How can I use my coupon on Amazon?
Does this include free shipping?
What Are You Waiting For?