An Exclusive Offer For You
Stainless Steel Insulated Coffee Mug with Lid - Camping Mug - Beer Mug - 18oz 540ml Thermal Mug with Handle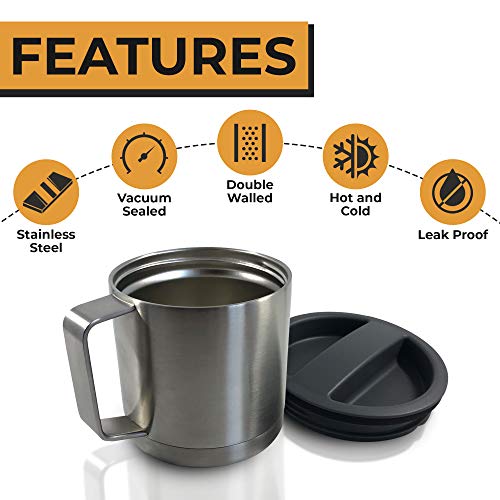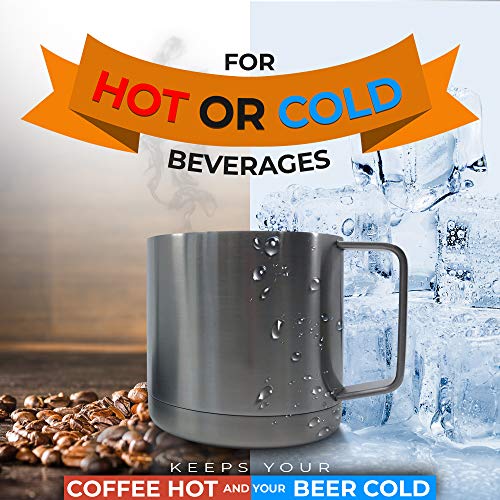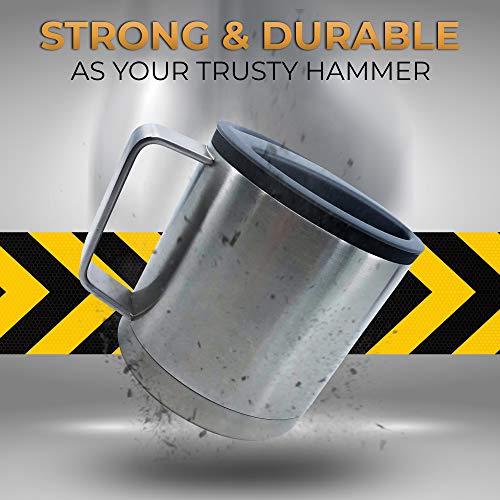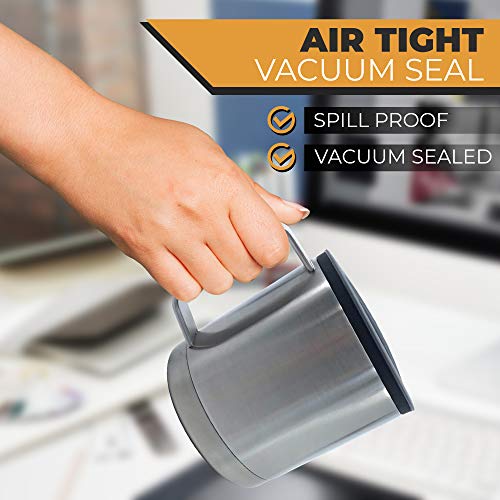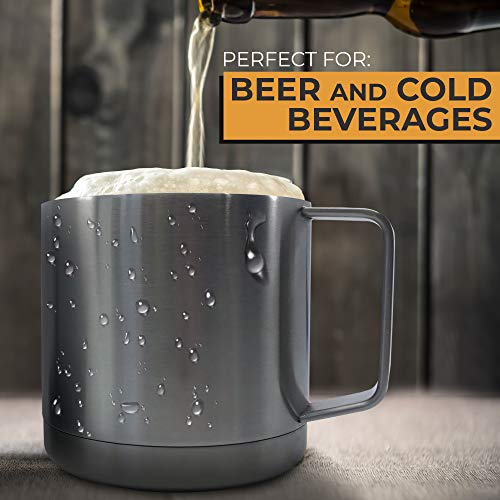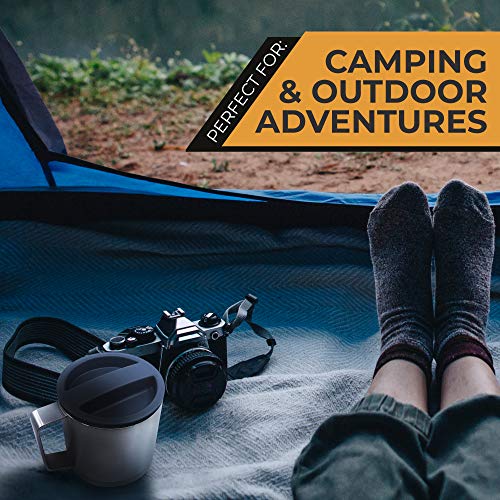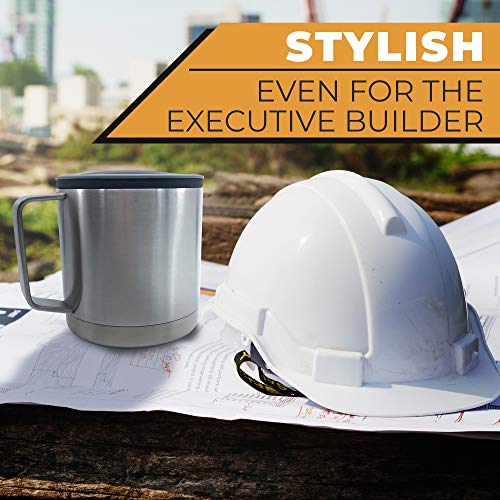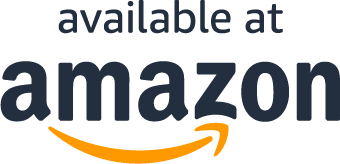 About the product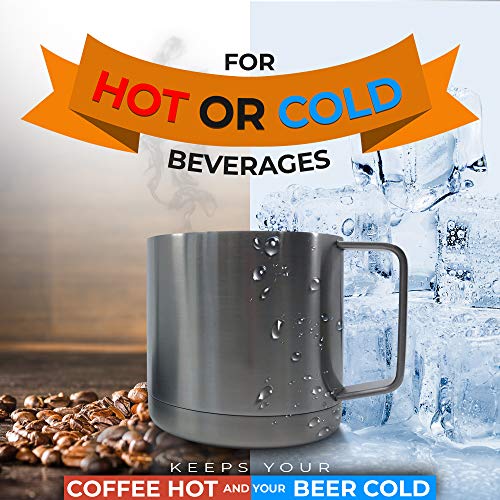 Stainless Steel | Vacuum Sealed | Double Walled | Hot and Cold | Leakproof Screw-in Lid | Eco Friendly
Keeps your coffee piping hot and your beer icy cold - Great for construction crew and builders
Includes screw on leak-proof lid (keeps the plumber happy)
Strong as your trusty hammer (can take a know or two)
Camping Mug - vast improvement on the classic Enamel Mug
Perfect Gift for coffee lovers and loved ones
What Our Customers Are Saying
Great Mug!
I liked the weight and size of this cup. I drink coffee twice a day and I find that this mug keeps my coffee nice and hot. I gave this Mug five stars based on the Amazon description. I do have one concern (not a complaint), I have a Tumbler that was given to me by my Lexus Salesman upon leasing my RX. The Lexus Tumbler is comparable in price and keeps my coffee hot for extended periods of time, just like yours. I use it whenever I'm on the go with coffee cup in hand. However, as depicted in the pictures the Lexus top has a little opening which is covered by a lid. Wouldn't it be a good idea to have a little so as to drink from the Mug while the lid is securely on the Mug? Whenever you're not drinking from the Mug you can close the lid. It's such a quality product that it's a shame it doesn't have one. It wouldn't be a bad idea if you offered existing customers that purchased this mug a modified top that allows one to sip coffee or tea and seal it with a small cap. You could reach out us with an offer to purchase this top for $3.99 perhaps. It's just a thought.
Awesome Heavy Duty Mug
Packaging: The mug came in a cardboard box double wrapped in a plastic bag and bubble wrap so that was good. Construction and Design: My first impression of the mug was how well made it was in term of design, while it is similar to the what the Yeti mug had already done there is one difference in the design and that is the threaded lid. The inside of the mug and lid are both thread in which is a nice added feature. Furthermore, the lid comes with a thick silicone O-ring to prevent leaks as well. Final Thoughts: I think this mug is great in terms of how well made it is along with the added feature of a screw-on lid, so far this seems to be the only one that has this specific design that I could find, Overall this is an awesome mug.
Heavy and Well Made
This mug is awesome. It will keep hot beverages warm all morning and seals tightly so it does not matter how it carried in your travels. If you happen to be drinking coffee and get attacked it would also work as a self defense weapon :) Very happy with my purchase and will probably buy one more for my office.
Great Mug Works 100%
Great coffee mug. Tested it today at work after I made myself some hot coffee . Kept it hot for 4+ hours! Great product. Great quality. Also comes in some pretty neat packaging which adds a nice touch.
Good deal!
Works like a champ. Keep a coffee good and hot for over an hour sitting in my vehicle. Love the wide bottom doesn't tip over , tested it and it does not leak.
Love this mug
I use this mug at work. It s very comfortable to hold and looks cool too. Seriously, this coffee mug has great insulation: my coffee stay hot for hours! Volume is enough for 10-ounce shot from Keurig and to add milk to it. I love this mug and I'm very happy that I got it.
Questions?
Why are you running this promotion?
How can I use my coupon on Amazon?
Does this include free shipping?
What Are You Waiting For?