GET 50% OFF TODAY ONLY
Get the popular St. John's Wort supplement everyone's raving about for relieving stress and improving mood for 50% OFF AMAZON.COM TODAY ONLY.

Powerful formula with a standardized extract of St. John's Wort that's fast and effective.

Includes FREE 2-day shipping with Amazon Prime and a 60-DAY MONEY-BACK GUARANTEE!

Limit 2 Bottles Per Customer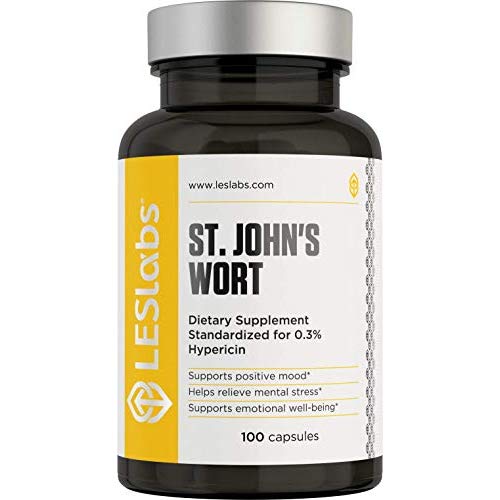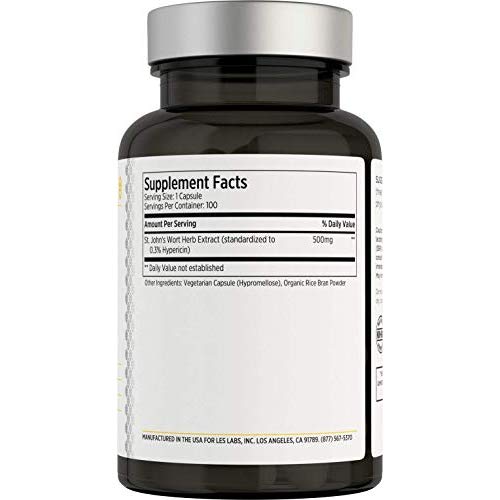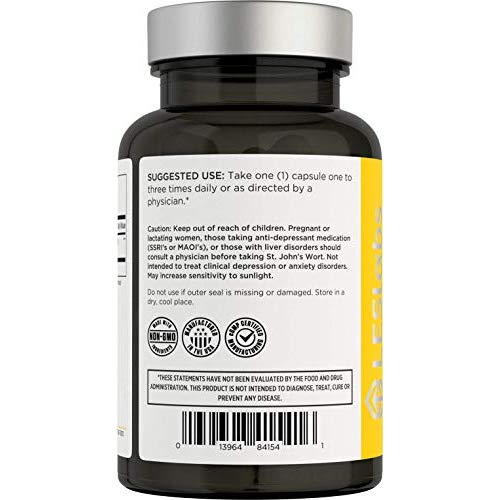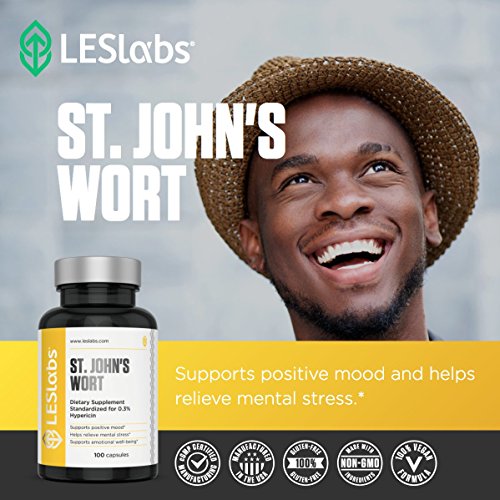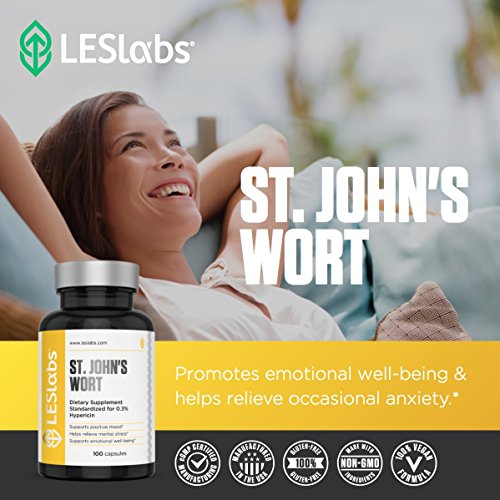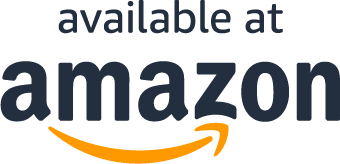 About the product
SUPPORTS POSITIVE MOOD. St. John's Wort promotes positive mood and can help improve mental and emotional well-being.*
STANDARDIZED EXTRACT. Contains 500mg of St. John's Wort standardized to 0.3% Hypericin.
POWERFUL ACTION. St. John's Wort begins working fast and is a completely natural mood enhancer.*
MANUFACTURED IN THE USA. All LES Labs supplements are manufactured to the highest standards in cGMP facilities in the USA.
100% MONEY-BACK GUARANTEE. Try St. John's Wort and see how it works for you. All LES Labs supplements include a 60-day money-back guarantee - just contact LES Labs if you're not completely happy & healthy for a refund. Our supplements are manufactured in the USA with the highest-quality ingredients from around the world.
What Our Customers Are Saying
Product works for me
After taking this product for a couple of weeks, I feel less stress and more at peace. The feelings of anxiety that used to happen from time to time seen to have diminished. I am going to continue with the product and I would recommend it to anyone with anxiety symptoms.
Jekyll & Hyde
Ok so, welcome to my first written review.....nice to have you! Here's the thing... I've been taking a St. John's Wort supplement for a little over 5 yrs now (courtesy of menopause :-) ). And during this time, I've really stayed loyal to 1 specific brand - not Les Labs. Though almost twice the price for the dosage amt vs Les and most other brands - it worked. And for me at least - I was more than happy to pay the $ for ANYTHING that kept my Hyde persona front & forward. Totally worth it, and frankly - I'd be the first to endorse the brand today. That said - there were 2 instances in the 5 yr span where I had to temporarily switch to another brand (due to manufacturing delay with usual supplement). The first time - about 3 years ago - did not go well. Let's just say Jekyll enjoyed some quality time for a while - and leave it at that. Then recently, I had to make the 2nd temp switch to another brand.....enter 'Les Labs'. I was understandably cautious this time around, bearing in mind the fiasco of my first switch.... Honestly, I was just praying that the 'dip' wouldn't be as dramatic as before. It wasn't. It was just the opposite..... I would say that - after the first week with Les Labs supplement - I could tell a subtle but distinct difference in my mood - for the better. And that improved variance has sustained itself every day since -- and at 1/2 the cost of my usual brand. Life is good.... Ms. Hyde is here to stay :-). jr
I have been very pleased with the effects of this product and though some ...
I have been very pleased with the effects of this product and though some consumers would say that the continuous usage of St. John's Wort may be become habit forming, this product is a more natural alternative than using chemical based anti-depressants. I noticed the effects in one week though this may vary from person to person but, overall it is a great product.
Excellent Results! Relaxes me rt after a stressful day ...
Excellent Results! Relaxes me rt after a stressful day at wrk! This is the BEST St Johns'm Wort Ive ever taken! Will definitely stick to this brand in the future!
Very effective mood stabilizer
In Germany St John's Wort is prescribed more often than Prozac. I have found it to be a very effective mood stabilizer, for depression as well as anxiety, without the troubling side effects of the SSRIs. This lab is excellent and produces a top quality grade of St John's Wort.
Questions?
Why are you running this promotion?
How can I use my coupon on Amazon?
Does this include free shipping?
What Are You Waiting For?