Claim Your 40% Discount Now!
Insta-Lurk (tm) Hidden Spy & Security Surveillance Camera

-See Who Is Stealing Your Things

- Remotely View What's Happening In Your Home From Anywhere in the World RIGHT FROM YOUR PHONE

Insta-Lurk (tm)Technology Remotely Sends Alarm Notifications To Your Phone Using Its Motion Detection Feature

Charges Your Phone At The Same Time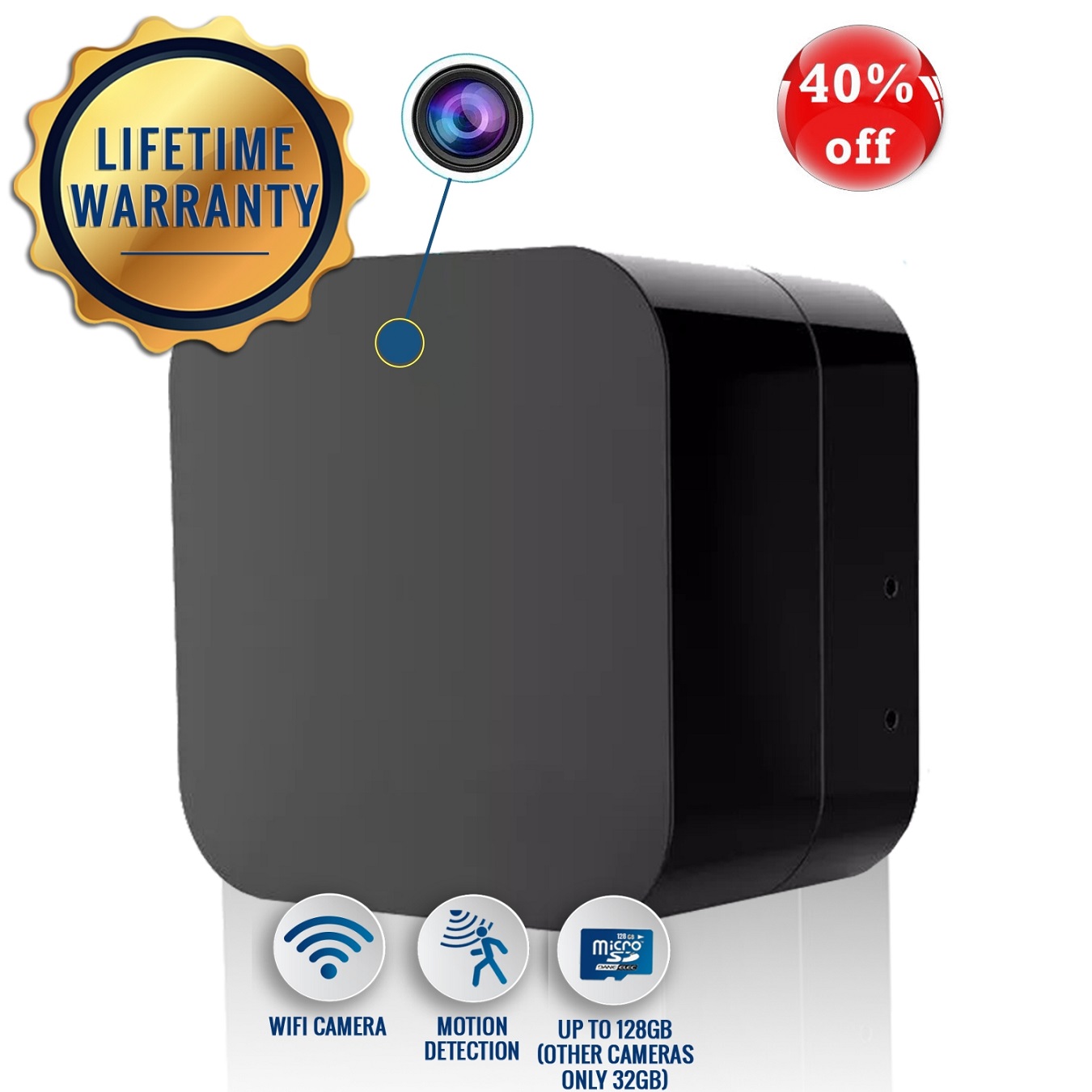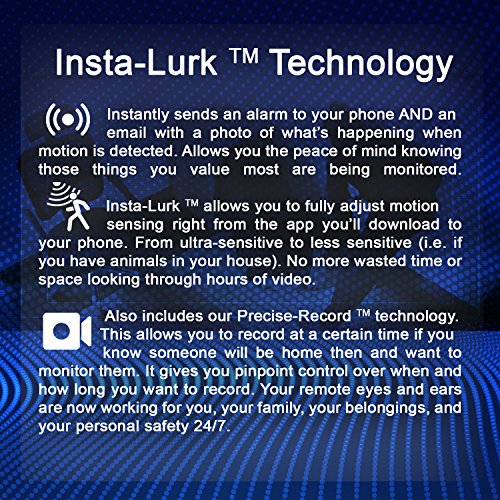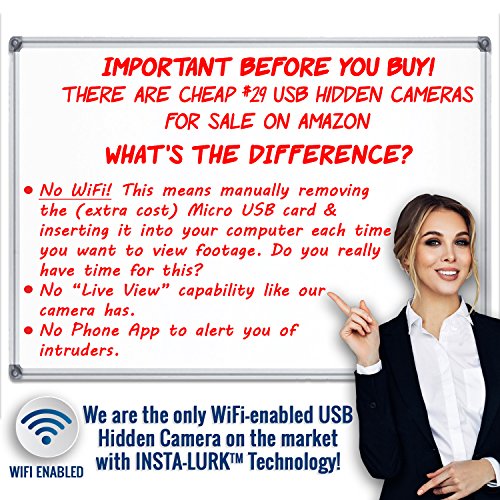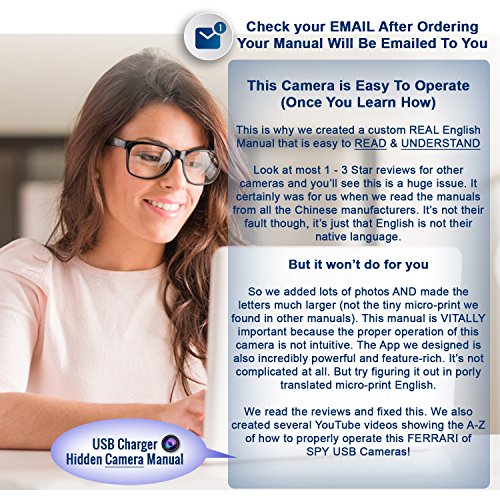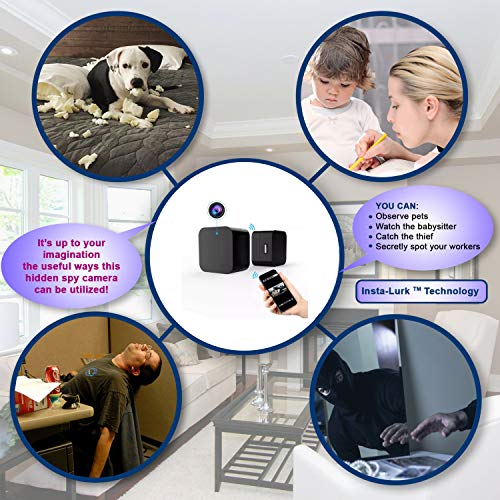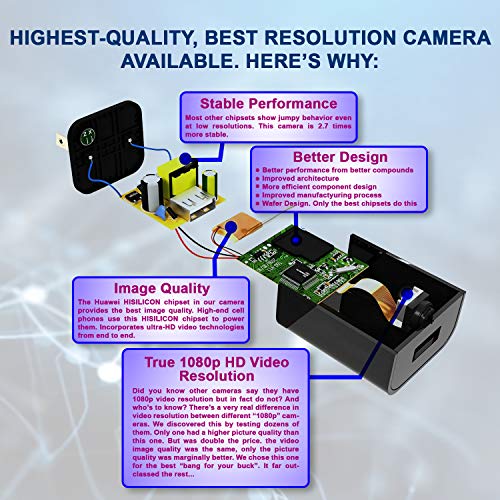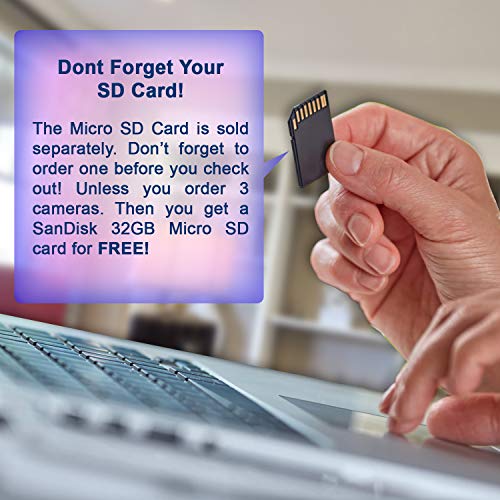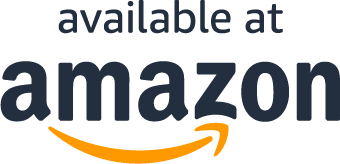 About the product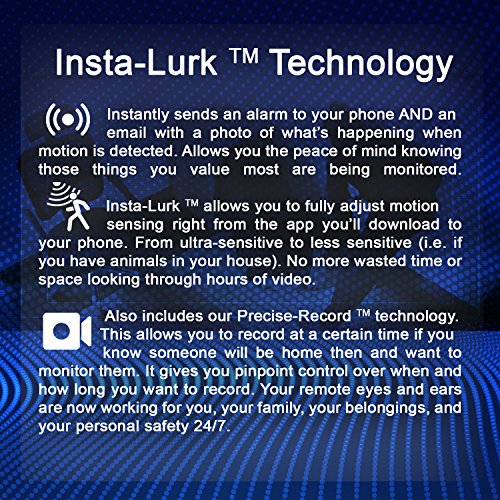 DOES THE TRICK! Trademarked Insta-Lurk Technology remotely sends alarm notifications to your phone using its motion detection feature ensures you can feel secure that your family, home, office, & the belongings in it, are being monitored 24/7. Without the high cost of a traditional security system


REVOLUTIONARY! Uses the most advanced chipset on the market (HISILICON) ensures you can easily capture details other cameras might otherwise miss. - With Ease


BRILLIANT! Charges your phone at the same time enables you to eliminate any suspicion this camera is anything but a simple USB phone charger. It's the ultimate stealth and hidden spy camera - 100% foolproof


DEPENDABLE! Remotely control the camera from anywhere in the world. Ensures you can observe the nanny or babysitter to see what she's really doing with your child. Or finally catch that thief who's been poaching your stuff. The useful ways this hidden spy camera can be used are only limited by your imagination


CRITICAL! Instructions are written in simple, plain English. This allows you to set up this camera quickly and easily and utilize all its cutting-edge features to their fullest potential ... it's never been easier to be safer for you and your family!
What Our Customers Are Saying
Harry Done Good!! Real Good!
The setup was easy, just follow the directions. Looks like a standard plug for charging your cell phone with USB cable, so not noticeable. While I was away this weekend, it went offline and I was angry thinking it was a bust. When I got back I found my WiFi extender I assigned it to was actually the problem. I reset the extender and the camera loaded automatically sending two alerts of movement to my phone before I could get back to my phone (on the other side of the bed...LOL). Can select picture quality up to 1080. Sensitive and sends pictures when alerts occur (if you set it up for that). Then if you want, you can take pictures, record live video, or schedule for specific times. Very flexible. Also I had a bad setting and contacted Harry...response was prompt and got me back on track. Mikey Likey.
works like a charm and has a very clear picture
I'm not sure this camera has motion detection, or whether I just haven't discovered that feature yet, but for everything else, it's worked exactly how I wanted it to. I've read a lot of reviews for similar cameras, and it seems like them going offline a lot is an issue, but it's one I haven't had yet, and I've had this for about 3 weeks. Also, I absolutely would not have been able to set it up without watching the video that's linked in the instruction manual and also in the discreet follow-up email for Amazon. It's a great tutorial and very helpful. No night vision, but no big deal.
Need some small adjustments, but it's a very good product.
It's a good product, but I suggest the following changes: 1. The USB entry should be in front or on top. I had to turn the image upside up in order to have that. 2. We should be able to completely turn the light off.
Awesome camera!
This camera is as described, the picture quality is awesome and the camera itself is so small and undetectable that no one would ever guess what it is, seriously who doesn't have a bunch of electronics plugged into their outlets? I also want to note we had to contact the seller because we weren't quite sure how to install it and the seller had the best customer service anyone could ever ask for.
Really good hidden camera
This hidden camera is great and so far so good. It has a lot of functions. The app on the phone and pc is also good and easy to setup and use. Love it! I think I am gonna buy a few more to set up in different rooms.
Questions?
Why are you running this promotion?
How can I use my coupon on Amazon?
Does this include free shipping?
What Are You Waiting For?