An Exclusive Offer For You
SportDOG Brand SportTrainer Remote Trainers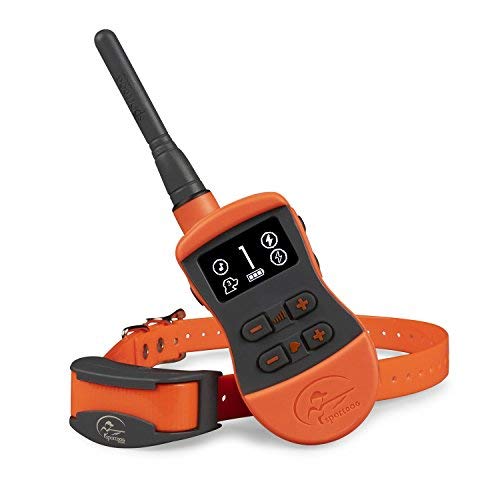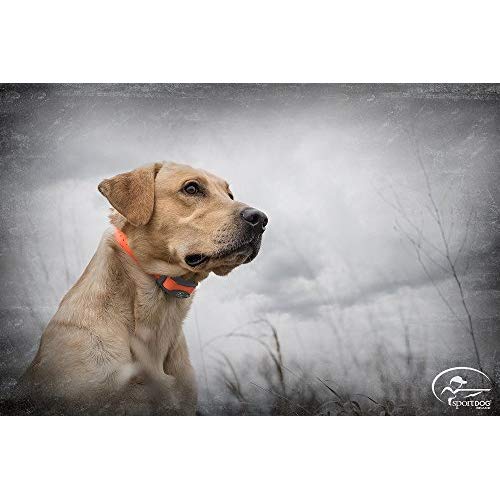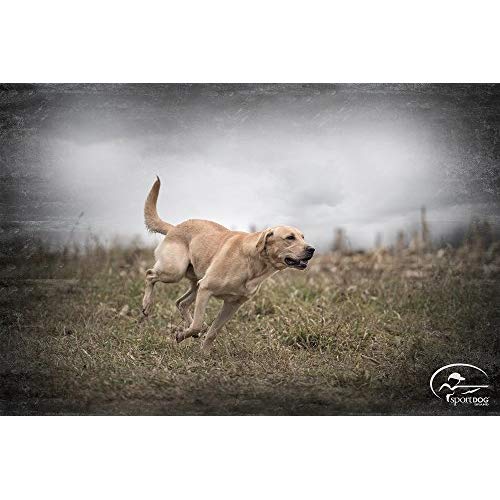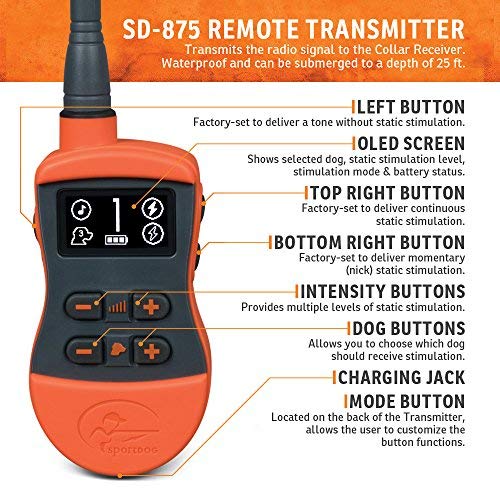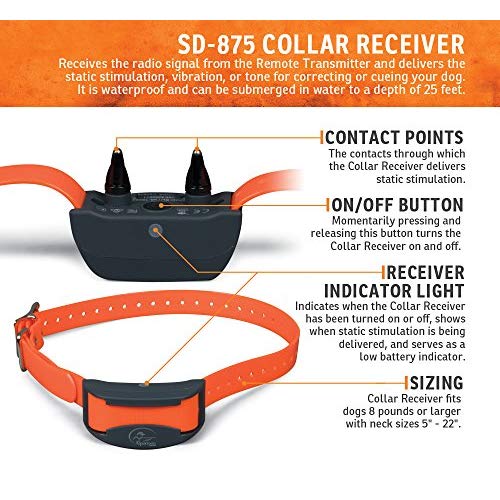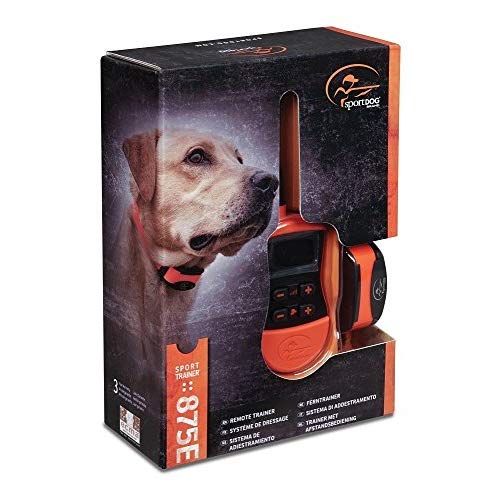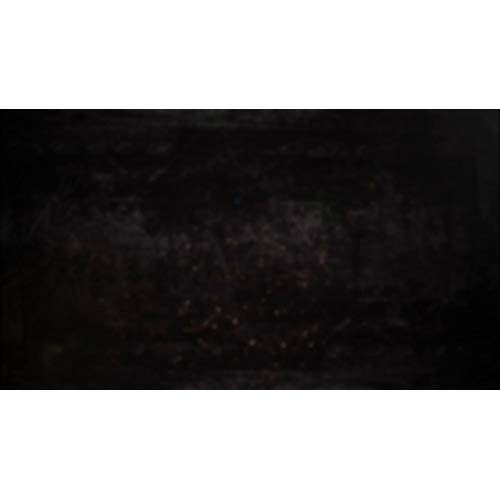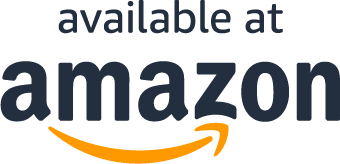 About the Product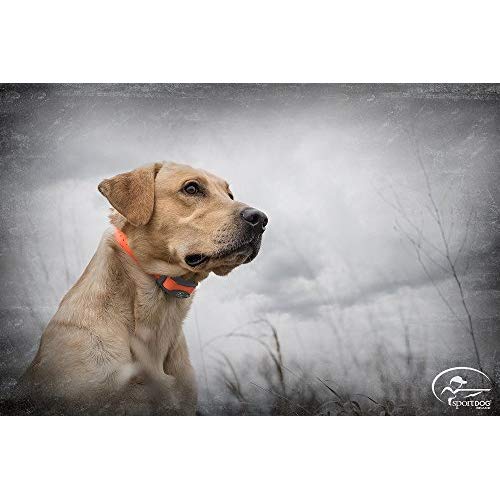 By designing our products in the field, with heat, cold, rain, snow, dust, mud, and wind in mind, SportDOG has become the most recognized brand in the electronic tracking and training categories, making the promise to always create "Gear The Way You'd Design It"
Bright, Easy to Read OLED Screen where you can view the selected dog, static stimulation level, and mode, as well as battery status 
Up to 3/4 Mile Range 
Rechargeable Dog Training Collar with Tone, Vibration, and Shock
Can be used to train 3 dogs with the same handheld remote with purchase of additional Add-A-Dog Collars (SDR-AF);
Waterproof - Both the Handheld Transmitter and Collar Receiver feature our DryTek technology, making them waterproof and submersible to 25 feet
Rechargeable lithium-ion batteries charge in 2 hours and last 50-70 hours per charge; The Handheld Transmitter and Collar Receiver both feature a low battery indicator
Customize Functions - Handheld Transmitter button functions can be customized; 
Custumer Support - Detailed operating guide, training DVD, and a locally based Customer Care Center, reachable at 844-209-4636, provide support when you need it


What Our Customers Are Saying
Excellent, top notch training aid
This is an outstanding, professional grade trainer for dogs. Though it's expensive, you are getting what you pay for, and something that is obviously better than cheaper models. This is the fourth of these my friends and I have used, and this one is being used to train a Mallenois. A Mal is a good example of a great dog to train with a shock or tone trainer, because there's no room for 'maybe I can disobey this time' in the dog's head. Consistent, strict, training is hard work, but it's going to lead to a happier and more productive dog (and trainer). I've also used one with an Australian Cattle Dog. Stakes aren't as high, but both breeds are highly intelligent and test their boundaries. I recommend training with tone and shock so that the tone alone becomes enough to get a dog's attention. The shock is still there if your dog is distracted. The shock (they call it stimulation) can be adjusted, and while it hurts my skin, dogs have a lot of fur and may not feel quite what you do. The shock is harmless and as soon as it's gone, it's gone. It's a great way to get the dog's attention when they are fixated and excited, and it makes training safer. This model is amazing in a lot of ways. The remote is durable, easy to use, looks great, and has a ridiculously long range. It's so solid from the waterproofing that it feels indestructable. The buttons click nicely so I know when I've pressed them, and the OLED screen is super clear and far, far better than the screens on the other dog training remotes I own. It's the Porsche of dog training remotes. Many of these remotes and collars are rechargeable, but this one lasts a week with frequent use. The color is a durable rubbery material and it's brightly colored. You aren't going to lose it. It's easy to place on your dog, and they forget it's there until they hear the beep. The beep is distinct and has quickly become associated with "wrong." It's excellent quality. The whole system is working well and despite the high price I am very pleased with the value this represents. One caution: this is for 'dog people'. If you empathize with your dogs and communicate well with them, this collar is a great addition for advanced training. It's not a crutch to train a dog if you're not able to communicate well with your dog. You'll just end up making the dog, and yourself miserable if you're just throwing money at the issue. If you've given up on training your dog with verbal commands, rewards, other ideas, and it's just not working, this is not going to help you. If you're great at training your dog but need something for 100% compliance, distance training, or high stakes for a working dog, this is an excellent option. You know which category you fall into so be honest with yourself before you spend your money.
Spend the money and get the name brand - your dog is worth it
Please do yourself a favor - if you love your dog, get him or her a sport dog training system, and not one of the cheap knockoffs. I could tell the difference between this and the knockoff immediately when I opened the box. This is a high quality training system. The collars are great, and I have had my dog run into the chattahoochee and get soaked to the bone, but the collar still works fine. This particular one allows you to train multiple dogs, and switch between them with the touch of a button. If you are only training 1 dog, SportDog makes a smaller controller which you may prefer (range is a bit more limited, but controller is lighter). I also really like that the collar has 3 dedicated discipline buttons, with a beep, a momentary shock, and a long shock. This is great for teaching "come", but also proving a short discipline if needed. Work with a trainer, learn how to use this (don't shock as punishment!), and this will be an excellent aid for your dogs.
Very High Quality Device...Flawless Operation...Highly Recommended..
Training collars are something I have had quite a bit of experience with. The price range on them happens to be about as large as something like this gets. I have had them for as little as a $30 and this one being the most expensive I have tried so far. One thing I have noticed with all of them is price is certainly not an indication or guarantee of its effectiveness and quality. Some of them that were $100 or more failed many of the tests I ran it through, or was just unacceptable to me for various reasons. But at the same time some of the cheaper ones up and quit in no time or were just terribly shoddy and failed from the start. This SmartDog trainer is one of the very best and most user friendly I have tried so far...None of the collars I have tried have had such a quality feel as this one, nor had the range on it that truly is wonderful. I ran this through a complete series of tests with a neighbors dog that she has never tried to train or discipline...We took him to a big open field where we both operated the remote. A simple 10 minutes or so with the very detailed and well thought out instructions and we were on our way. This operated flawlessly for us. At times the distance from the dog seemed very far but was still merely a quarter smile at best...We never did extend the range for a full half mile, but we came close and it never once lost signal or failed. We tried out all the features on this, and they all worked and were seen to be effective on the pooch. My neighbors dog is a good sized Golden and it both fit and worked extremely well with him. To be fair, I did wrap this around my Lhasa and ran it through a few tests. It was a little big on him but held firm and performed perfectly... As for features in this thing its loaded...Long time charge, water and shock proof, low battery indicator, full clear readout, customizable readout to suit you personally, and its able to handle up to three dogs with the purchase of additional colors. You can even see the particular dog you are working with. Everything about this collar looks and feels like the quality that the price it carries demands of it. I am very happy with it so far. I cannot tell as of yet how long it will last, or if it will fail too soon somewhere. But if anything like that happens in what I consider an unacceptable amount of time, I will certainly be back to update this review. For now I give it my highest recommendation.
High quality training collar-- pros trainer weighs in ...
I am a dog trainer and I train with the pet safe yard and park, I have been using them for over 10 years. I like this collar for some of the larger dogs I train. ( First, do not just take a dog out in an open field and "train". That is the disaster dogs I get to fix every year. ) The collar charges well, is easy to read and water proof. handset works nice/ that said I do not like two dog collars and really dislike "vibrate". I have not found a collar where vibrate is less than static! This is sporting dog quality, for a pet dog you may not this this much collar. I do not recommend the cheap collars, again I get to fix the handlers training mistakes. for this quality it will l last several years. and is waterproof. I recommend hiring a quality trainer that knows how to train this,it is not a google y- tube item.
Questions?
Why are you running this promotion?
How can I use my coupon on Amazon?
Does this include free shipping?
What Are You Waiting For?