GET 50% OFF TODAY ONLY.
Get the popular natural supplement everyone is raving about to
support sinus & nasal health and reduce seasonal discomfort for 50% OFF AMAZON.COM TODAY ONLY. (Limit 2 Bottles Per Customer)
Works fast and supports healthy histamine levels to help you breathe better!
Includes FREE 2-day shipping with Amazon Prime and a 60-DAY MONEY-BACK GUARANTEE!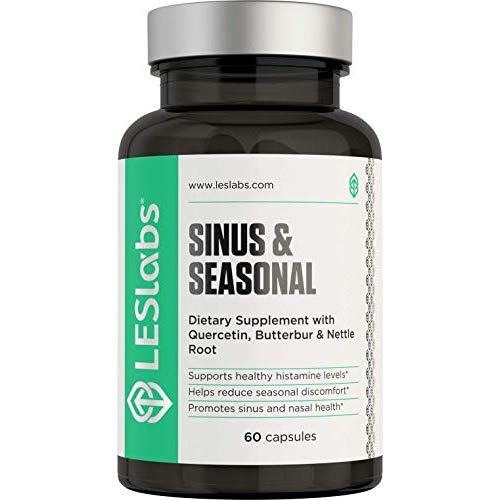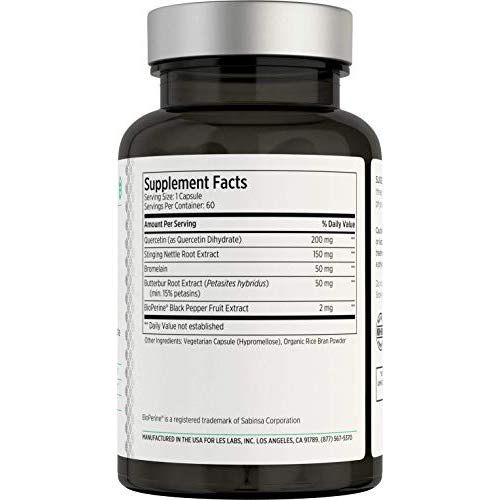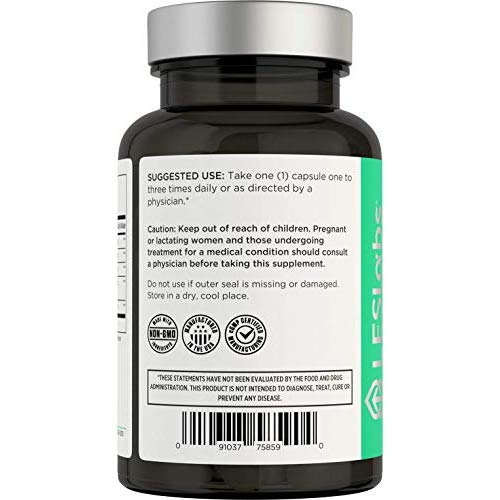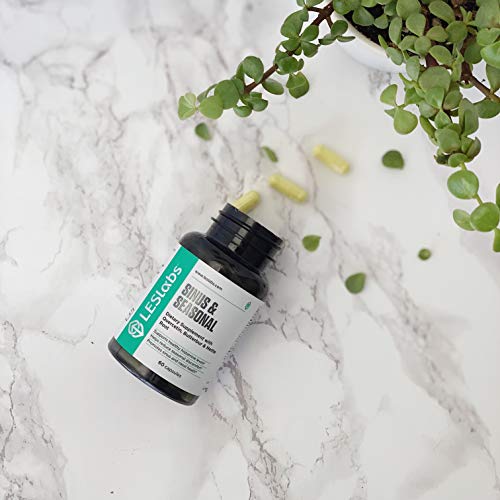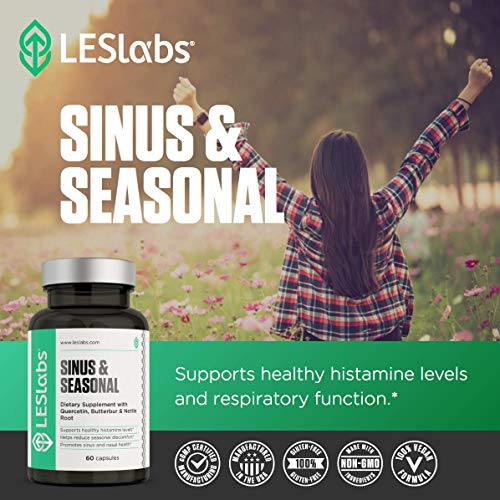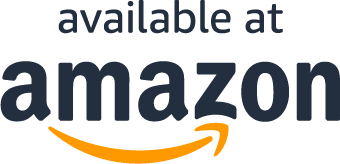 14
Coupons left
509
Coupons used
About the product
SUPPORTS SINUS & NASAL HEALTH. Natural drug-free formula promotes sinus and nasal health and will not cause drowsiness.
HELPS REDUCE SEASONAL DISCOMFORT. Nettle root, quercetin, bromelain, and butterbur extracts (free of pyrrolizidine alkaloids) help to reduce seasonal discomfort and regulate healthy histamine levels.
NATURAL FORMULA FOR RESPIRATORY HEALTH. Natural ingredients support respiratory health for sinus sufferers and help improve breathing quality.
PROMOTES HEALTHY IMMUNE RESPONSE. Quercetin helps to promote a healthy and balanced immune response.
100% MONEY-BACK GUARANTEE. Try Sinus & Seasonal and see how it works for you. All LES Labs supplements include a 60-day money-back guarantee - just contact LES Labs if you're not completely happy & healthy for a refund. Our supplements are manufactured in the USA with the highest-quality ingredients from around the world.
What Our Customers Are Saying
I felt great with my sinus problems
I am on 17 medications and only 57 years old. It's hard for me to know when something is working or not. But wow...I felt great with my sinus problems. When the 1st bottle was finished I could feel pretty quickly when it wore off. So I tried one more bottle...thinking it must have been a fluke...and voila...I felt amazing... sinus pain, pressure, and dryness inflammation gone. I thought nothing would ever help me. I've tried everything out there and even had two sinus surgeries and this little bottle turns out to be my miracle. Great job LES Labs and thank you !
It works!
This is the only product that I've found that works for post nasal drip. I have it so bad I've seen three specialist with no resolve. I bought this product based on the other reviews and out of desperation. My post nasal drip is so bad I constantly have to clear my throat and wake up gagging at night. I take one pill in the morning and one at night and my symptoms aren't as bad. I'd say I'm 90% better.
It really works!
This product really works. I have spent the last two years looking for something to stop the constant drainage from my sinuses which deposits on my voice box cause me yo always clear my throat. Very annoying for me and others around me. This product doesn't cure it but makes it stop for hours. This is a good thing. I will continue to buy this product. 2/27/17 been using this product now for awhile and it still does the job!! Ordering more now!! Thanks! 3/29/17 been using this product for a while now and am so happy that it continues to do the job. This is well worth the price and keeps my sinuses clear!! Thanks
It Works!
I had the worst post nasal drip, just started taking this yesterday, one with breakfast, one with dinner, it was the first night I slept. It worked so well for me, and I have tried other natural things, but this was amazing. So happy I decided to try it.
Unbelievably, this stuff really works for me.
I read all the good reviews with a very guarded optimism. I've had really bad allergies all my adult life, suffering with them all year round. I have tried, as far as I know, every otc medication and many natural remedies with no relief. I've been taking this for 3 weeks right in the middle of the worst pollen producing time of the year for us. For the first time in 30 years I can go to bed w/o my head being completely stopped up. This is the first spring since I was 20 that I have not had a severe sinus headache every day. This product has far exceeded my expectations, which were admittedly, very low. I don't intend on running out of this.
Questions?
Why are you running this promotion?
How can I use my coupon on Amazon?
Does this include free shipping?
What Are You Waiting For?