An Exclusive Offer For You
Salt Journey Global Variety 8 Unique Test Tube Spice Set Authentic Fine Food Inspired by Eat.Art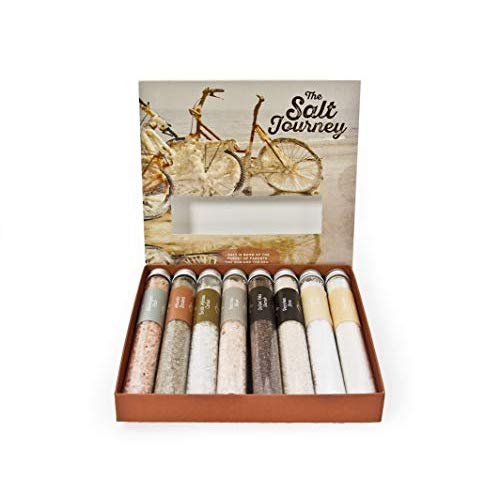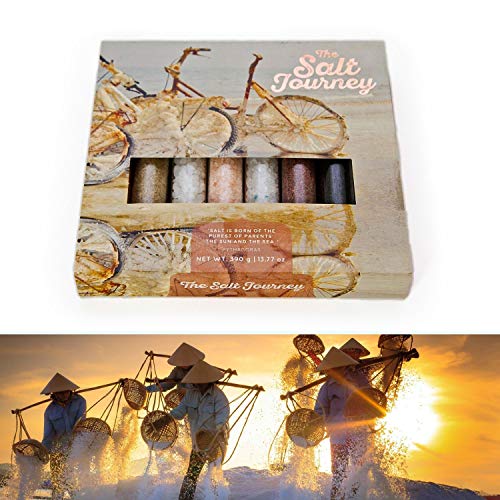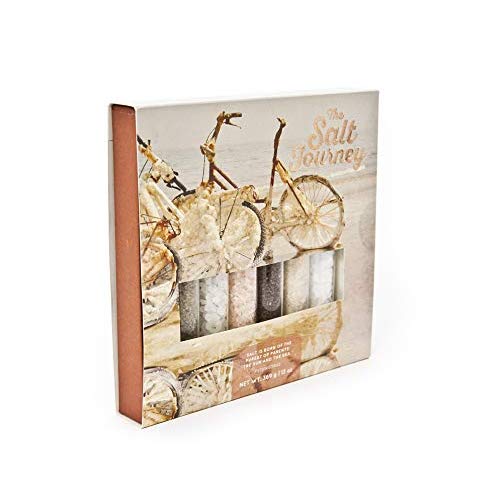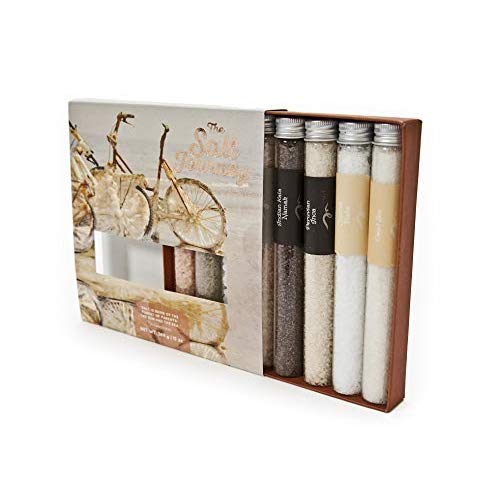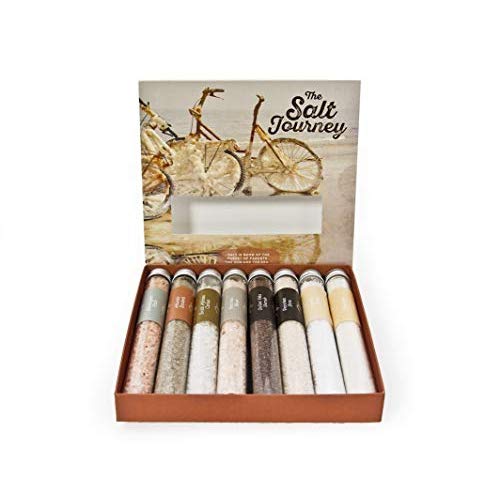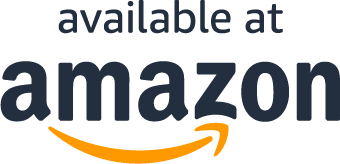 About the product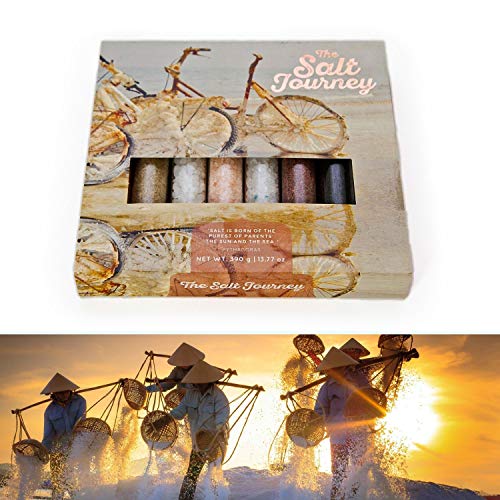 SALT JOURNEY FOR THE CONNOISSEUR: Gourmet finishing salts: Himalayan Pink Salt, Persian Blue Salt, Cypriot Flake, South African Caviar Salt, Atlantic Smoked Salt, Bolivian Rose Salt, Dead Sea and Indian Kala Namak Salt. Eat Locally but Season Globally!
VERSATILE: Each salt has with its own distinct flavour with varying mineral properties. Comes with a suggestion of what foods it would compliment, pop them into your salt mill and never go back to straight table salt ever again.
BEAUTIFUL ELEGANT GIFT SLIDE BOX: An 8 glass test tube collection of salts sourced from around the world. Very well presented in a beautifully packaged professional hand wrapped tray and printed sleeve with window and elegant foil detailing.
UNUSUAL AND AUTHENTIC. By experimenting with different gourmet spices you'll give your meal a mouthwatering jolt of flavour.
QUALITY NATURALLY: No artificial flavourings and colourants. No added MSG or preservatives. Non-irradiated and non-GMO. Suitable for Vegans and Vegetarians. 100% Natural goodness!
Questions?
Why are you running this promotion?
How can I use my coupon on Amazon?
Does this include free shipping?
What Are You Waiting For?