Today Only - Save 25%
Product Title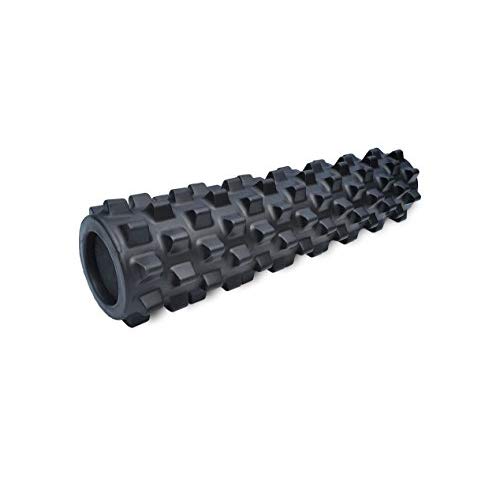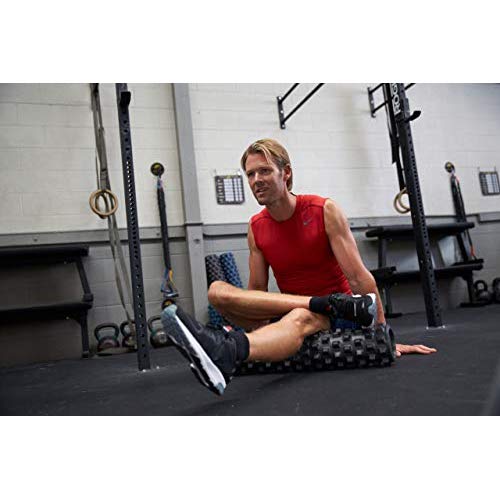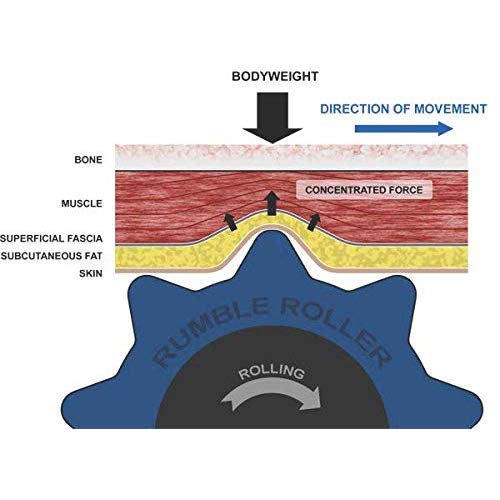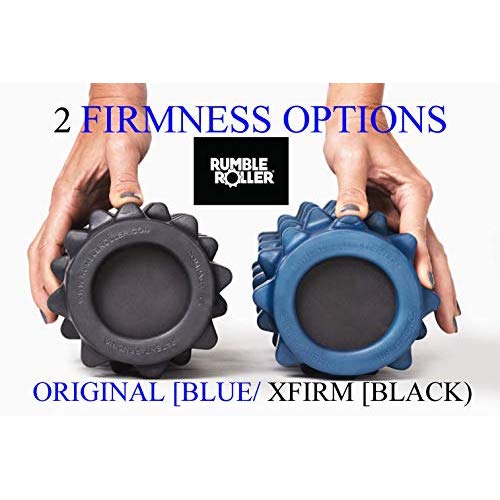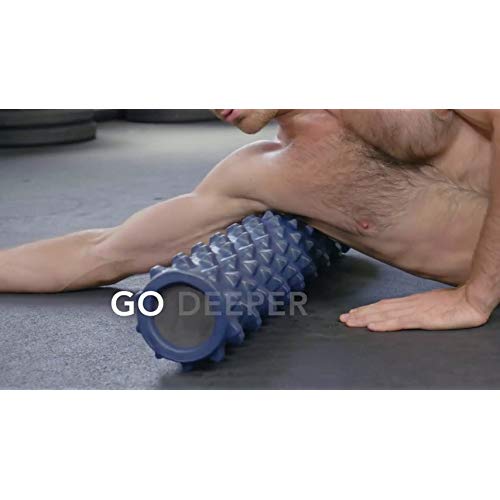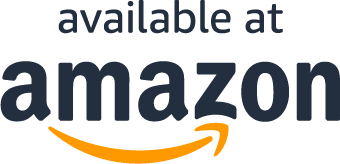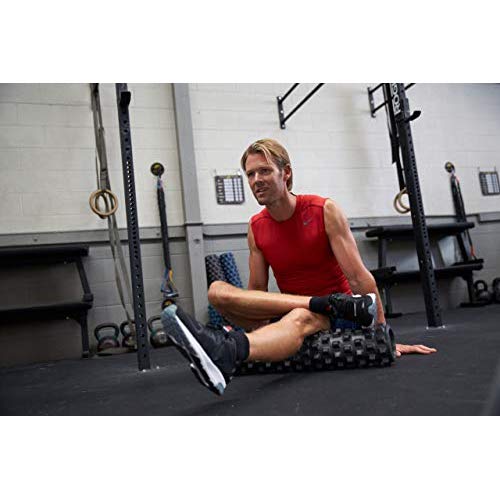 About the product
Make sure this fits by entering your model number.
INGENIOUS DESIGN! The surface of the RumbleRoller contains specially designed bumps that are firm, but flexible, much like the thumbs of a massage therapist
As you roll over the top of the RumbleRoller, the bumps continuously knead the contours of your body, gently stretching soft tissue (muscle and fascia) in multiple directions
YOUR ANSWER TO MUSCLE SORENESS! The RumbleRoller erodes trigger points, helps restore flexibility, and brings quick relief to common types of muscular pain
THOUGHTFULLY INVENTED! By design, the RumbleRoller's bumps are firmer than muscle tissue, but much softer than bone, so they deflect out of the way if they contact your spine or other bony protrusions
Both versions of the RumbleRoller (original density and extra-firm) have been tested by an independent laboratory in accordance with the Consumer Product Safety Improvement Act (CPSIA) of 2008 for lead and phthalates. Both toxins were below detectible levels, which the CPSIA considers safe for use by children age 12 and under. All RumbleRoller products are also latex-free.
What Our Customers Are Saying
Not Too Hard
Reading the other reviews, I was thinking that this RumbleRoller was going to be rock-hard and it almost made me go with the other one that was a bit softer. I'm soooo glad that I ended up with this one because it is exactly what I need. Yes, the foam is hard, but you are still able to push down the nubs with your fingers. It does have some give. If it's too much for you, wear some thicker clothing to start with (sweatpants and sweatshirt). I'd rather have it be too hard and wear thicker clothing than be too soft and not enough for my pressure points.
RumbleRoller - Textured Muscle Foam Roller Full size Extra firm Black!!!
I had a back surgery eight months ago and the scar messed up my back and everyday life. I won't not tell you how my muscles and bones bothered and hurt all my body, if you are reading this, you have similar problem and know what it is. My appointments to chiropractic became my normal way of living. Stretching and exercising helped a little but the pain and discomfort staid in my body all the time. Four days ago I found this roller on Amazon and put it on hold till next morning to think about. Next morning waking up with pain again, I run to the computer and made my mind. Today I received the box and tried the roller right away. First, the way how firm it is did scare me a little bit. I tried it again and again, and just rolled my back on it... It felt like you got ran over with a truck. I forgot about pain and rolled my back hard like it was a cheap foam roller from Ross... I could not believe it, the roller knobs sifted through all by bones, my muscles, my ribs, my skin... my back got pink, warm and back to life! I rolled on it all my body, back legs, arms, butt as much as I could, I even stood on it with my feet. I can tell you now: I absolutely love this roller!!! I feel like I never had a surgery and my back never hurt me. This is a first day I tried it. I use it several time in a day any time I feel like. I advice anyone who has back/neck problems if you want to get back to normal healthy and active life and not get on doctors hook, get this roller, the BLACK one, don't be lazy for your own good, exercise! You can do it in front of your precious TV. Our health in ourselves. Good luck!
Using it just 5 minutes a day for about a week and my back and neck felt the best they have felt in years
This roller is worth every single penny. I tend to be prone to knots in my shoulders. Recently, I had several large knots that were causing pain even down my arms and into my hands. I was about to pay for an expensive massage membership, but opted to give this a try, as I had used one years ago when I went to PT for an IT Band injury. Using it just 5 minutes a day for about a week and my back and neck felt the best they have felt in years. It hurts quite a bit the first few times, so I recommend wearing a sweatshirt, but over time you get used to it and what used to feel like pain now feels really good!
Don't be afraid, get one!
I don't know how I can improve on other reviews, but this roller is fantastic. I bought it on my chiropractor's recommendation because my smooth roller was too big to take on vacation. The first time I used it, I thought she was trying to torture me :). It's intense - was downright painful the first few times and caused bruising, but it really gets into those trigger points. Don't worry, the bruises are minor and after you improve you no longer bruise. After using it a while, I've seen a lot of improvement and I feel like I've had a massage afterwards, which is heavenly. I think it's improved cellulite on my thighs. I'm considering the full size, but I'm not sure it's necessary. With the small one, as you improve, you can apply more pressure by doing one leg at a time. Doing both legs at once is the main advantage of the full size as far as I can see.For a newbie to rolling, I recommend starting with a smooth foam roller like this one: http://amzn.com/B000HLLREA. Even the smooth one caused a lot of soreness (no bruises though) the first few times. But I've graduated to the Rumble Roller now!
Worth it
Significantly better than a normal dense foam roller. I have horrible mobility in most of my body, and there have been a few spots (my calves, my quads) where the bumps on this are reeaallyyy pushing the limit of what I can handle as far as pain management (i.e. can I breathe comfortably thru the pressure this is applying - sometimes I absolutely cannot lol). Whereas with a normal foam roller, I could put most body parts on it and feel relief, but not notice any significant differences in mobility, this provides relief AND a noticeable increase in range of motion exercises.I don't follow the guide that came with the roller, but I instead follow MobilityWOD videos on how best to use this. It's gotten rid of knots, and opened up my mobility in a few key exercises I didn't think I'd ever manage.It's definitely no end-all-be-all device, but if you're already into foam rolling (which you should be) this will be a worthwhile purchase.
Deep Tissue Massage On Your Own Schedule, And For The Cost of A Single Massage Visit!
After a long flight from Maine to Florida, I arrived at a friend's house complaining of tight muscles in my back and legs from the cramped airplane seats. He brought out his RumbleRoller, and challenged me to roll my angry back just ten times. I was shocked at how quickly the RumbleRoller broke up not only the tense muscles from a full day of travel, but also the long-standing knots developed in my shoulders from my sedentary office job and my active home life of dancing and working out. Before I got on the airplane to come home, I made sure to order my own RumbleRoller to be there when I arrived!My husband loves the RumbleRoller as well - his hobbies in the Society for Creative Anachronism include swordfighting, which results in incredible knots and bruises all over his body, which are aggravated by his office job. Just one use of the RumbleRoller had him singing its praises, and now ou can almost always find someone rolling on our living room floor in the evenings after dinner.
Questions?
Why are you running this promotion?
How can I use my coupon on Amazon?
Does this include free shipping?
What Are You Waiting For?