Amazon Prime Day Specials Offer
Rove R1 Smart Dash Cam with SONY IMX323 Sensor Built-In WI-FI, External GPS 2.45" IPS Screen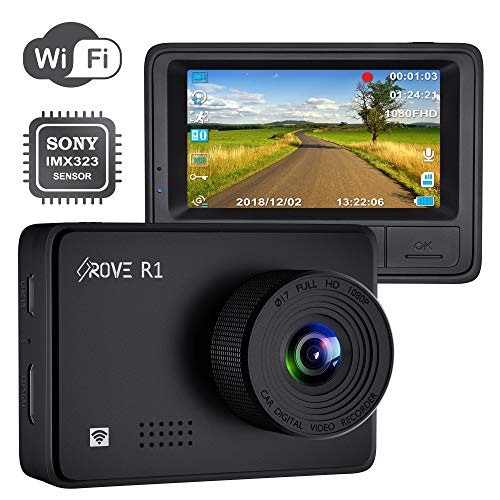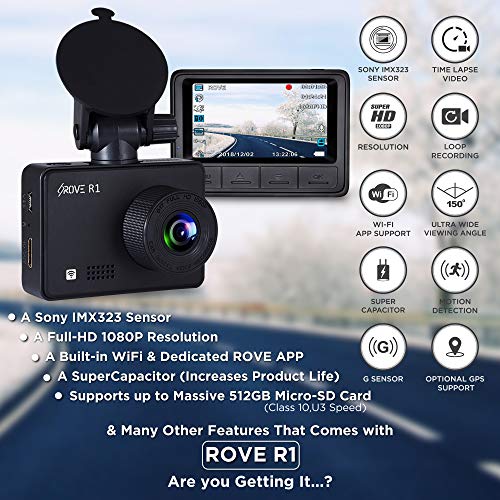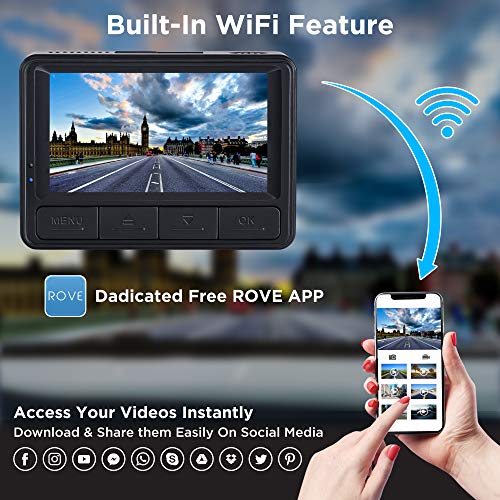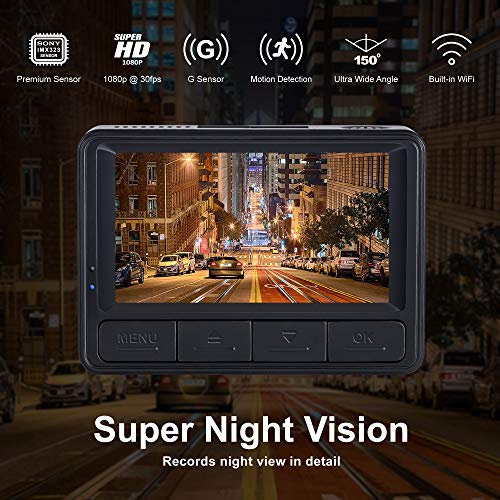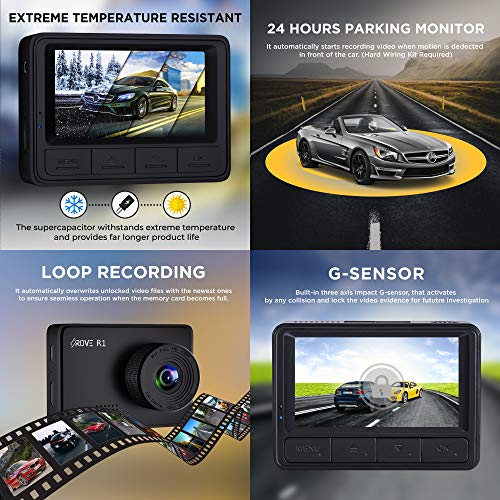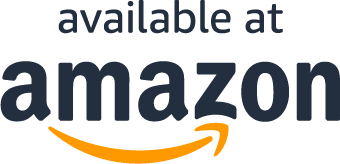 About the product
【FHD Recording with Sony Sensor】– The R1 dash camera record videos up to a resolution of 1920*1080 @30fps. Based on advanced SONY IMX323 Sensor, 150° A+ wide angle lens and f/2.0 aperture it delivers stunning image quality and crystal clear full hd video both during both day and night
【2.45" IPS Screen】– The 2.45" IPS Display brings the best clear effect than normal LCD display dash cams. The car camera Video Recorder is equipped with a built-in super capacitor, which is much more durable and safer than normal battery
【Built-In Wi-Fi Dash Camera】– Use the Rove App to view car camera recordings and manage camera settings on your iOS and android devices with built in wifi. By using the App, you can download your recorded full hd quality videos directly to your smart phone and share these on social media easily with friends and family
【Non-Budget Features】– The budget r1 dash camera has a non-budget features including- continuous loop cycle recording, a+ wide-angle lens, motion detection, parking mode, auto recording, emergency recording 12m photo capture resolution for sony imx323 sensor, superior night vision, supports up to 512GB class 10 - U3 speed micro SD card(NOTE: MEMORY CARD NOT INCLUDED)
【USA Based Customer Support】– The R1 car camcorder is backed by a full 1-YEAR WARRANTY. You can text us for (Faster Response) or Email our customer care and we will answer any of your questions and resolve arising issues fast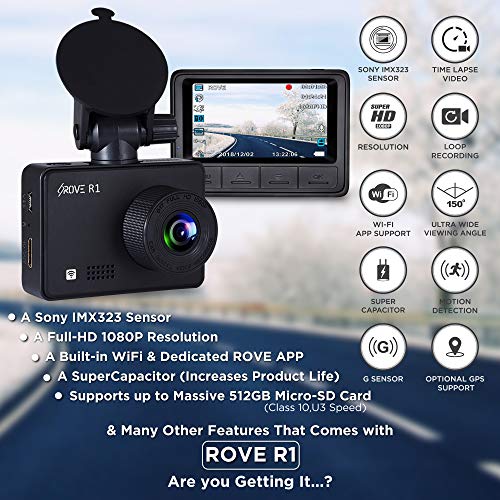 What Our Customers Are Saying
Great set of features, quality and price is totally reasonable.
I have to say, this dash cam is far superior in terms of features and exteremely high quality video. For this price, I got Sony IMX sensor video and built in wifi. I have did my fair bit of research for this same hardware and features, but none can beat this, so I decide to give it a try. They day and night video quality is super crystal clear. On top of that the WiFi feature is excellent and must to have in a dash cam. The ROVE app is easy to use and sync. Simply turn ON the wifi, connect to ROVE WiFi and Open the ROVE APP, that it, you will see live video, then you can go to folder to view your recorded videos, you can download them and then easily share by email, whats app, skype or even upload to social media in a snap. I love the fact that I can download my beautiful trip video download to my phone on the road and I can share with my friends easily. Love this feature. Plus it has optional GPS feature and I will be buying that also so I can get speed stamp and GPS stamps. Its easy to navigate and does what it suppose to do. I am so glad that I found this camera and will be buying more for all my family as a gift on suitable occasions. Highly recommended to anyone. PRO: Very affordable for the price Full HD 1080P video with Sony IMX sensor Built-in WiFi Feature Super-capacitor - this suppose to make camera last longer. I believe it. So lets see. Time-Lapse feature - great feature to have. Light weight and mount is 360 rotatable. So if I ever get pulled over then I can simply turn towards cop to record him. God, I love everything about this unit. Cons: None so far. But will update the review if anything comes up. Highly recommended.
Very nice for the price. MUST BUY!!
I now have both the R1 and the R2-4K. The R1 has excellent picture quality. It is easy to use. The wi-fi does not slow your phone down. The audio is as clear as it could be. The only thing is to make sure that you use a Samsung class 10-3 SD card. I tried the other cards and did not work, the one that did had bad pictures. If you want to watch a good review got to YouTube and look up Spider Wayne he has a good video on the R1. I hope this helps you decide. I would call it the best on the market and the price is great.
Easy install and easy to use
Camera delivers as advertised. Inbox user manual very clear, easy to follow and has pictures. I went with the Samsung Class 10 U3 sd card 64 and had no issues. I have had other dash cams but I believe that this cam has many features only found in more expensive cams. I am not too keen on auto locking video feature though I have yet to use it. I am not sure at this point what type of event will trigger auto lock. My last cam allowed video lock if it was done manually so I had more control over what vids would be deleted and what vids would be saved. Sometimes you may want to save vids that are not just triggered by accidents. The night and day vids are crysal clear. Over all, a great camera for the money
Rove Rocks!!
what i really liked about this product is that it can be mounted anywhere on the windshield glass and it would monitor entire front. movement range is very flexible and the visual quality of the camera is really great! also, it has multi-device compatibility. I highly recommend this product who do work travels; it provides extra insurance on your side.
Great dash cam for reasonable price.
Have been using this product for a month. It has worked great and as marketed. Picture quality is really good at all times. Internal storage saves videos and refreshes itself with user interference. If additional storage is required it have a sd card slot.
Small and light weight, good picture quality
I have been shopping around for days cams for a while now and having the ability to view footage directly from my phone was a requirement because I don't have a computer to hook the camera up to just to get a recording I saved, and then having to figure out how to get it on to my phone to send to other people from there. With this camera you can connect to it via WIFI and save the video straight to your phone and then send it wherever you need to all from the app. The image quality is 1080p not 4K like other much more expensive models, but still very clear. I also like that it is a very light weight unit so there is a less likely chance of it falling off my windshield in the Texas heat. I recommend to anybody that drives a car on a daily basis. A dash cam is a necessity these days! I have attached a couple pictures and videos from the camera to show image quality.
Great Product!!!
Been using it for about a month now, and I love it!
What Are You Waiting For?
Questions?
Why are you running this promotion?
Does it have loop recording?
Can the footage be replayed on dash cam and how?
What Are You Waiting For?