An Exclusive Offer For You
Ringer the Deluxe Hook and Ring Toss Game with Attached Scoreboard - Large 13.5 inch Playing Board for Extra Fun - Fantastic Gift for Families and Kids - Classic Hanging Wall Sports Game
$31.46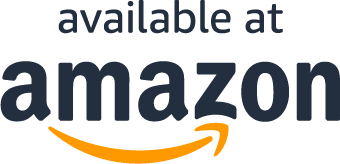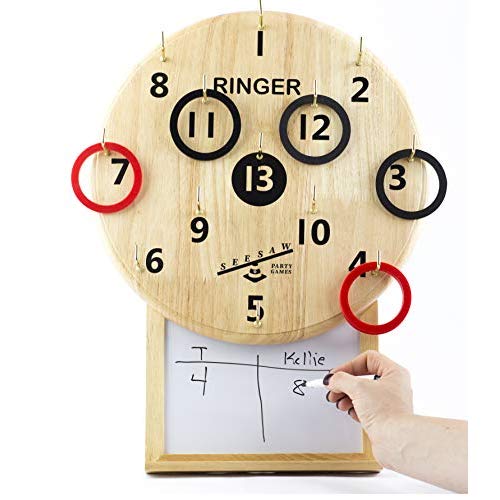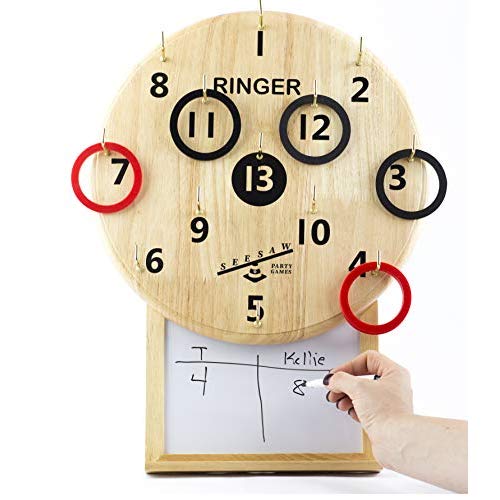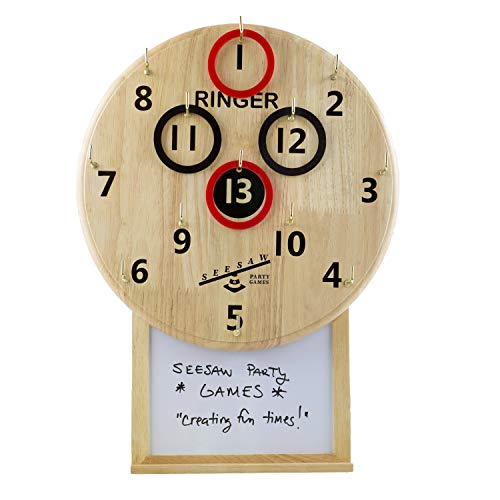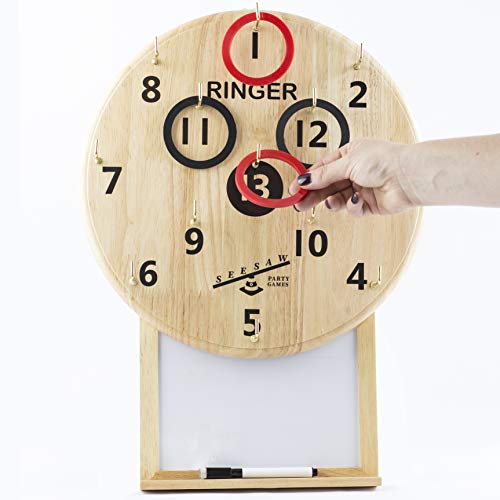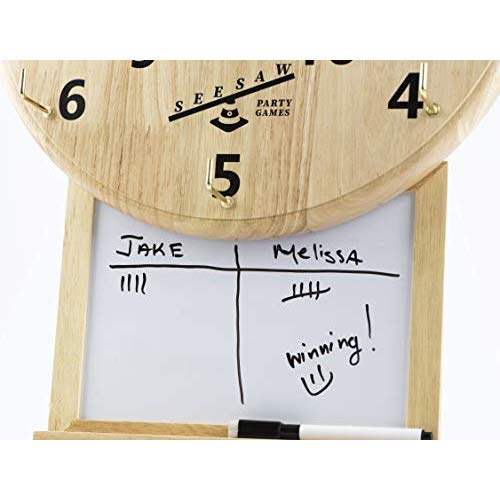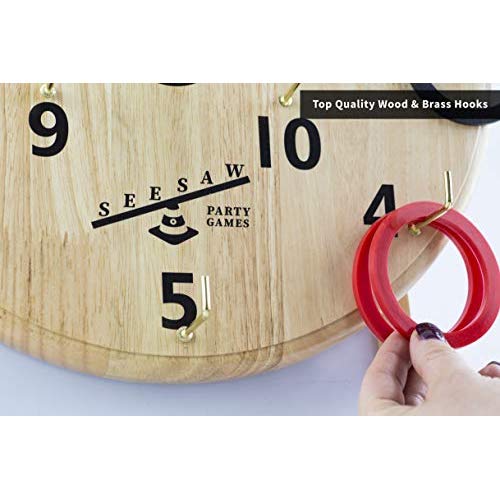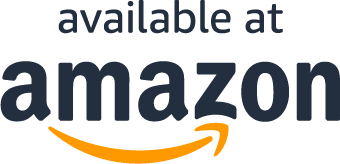 Read More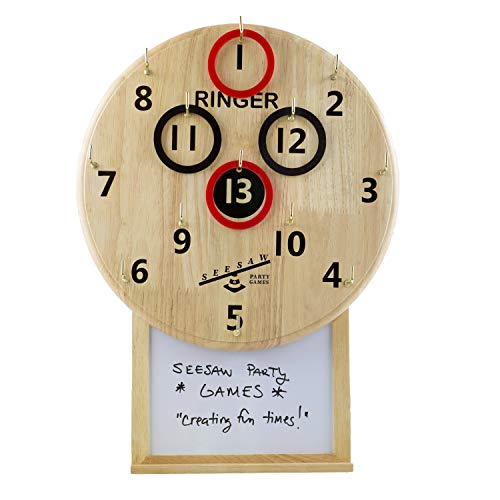 About the product
Make sure this fits by entering your model number.
✅ HOURS OF ENTERTAINMENT - You'll absolutely love the hours of fun from this simple yet challenging indoor or outdoor party game. Toss the rubber rings onto the hooks of various score values and locations, including the lucky 13 bullseye. You can even customize your turn rules and scoring system!
✅ EASY SCORE WHITEBOARD - We've included a high quality whiteboard scoreboard and dry eraser to easily keep score or write funny smack talk over the course of the game. For ease of use, simply attach the whiteboard so it hangs down underneath the 13.5" diameter premium wooden playing board.
✅ SAFE FOR EVERYONE - Unlike sharp darts that can damage walls, furniture and injure players, the rubber rings are safe to use indoors in game rooms or man caves. The game is incredibly popular with kids of all ages, but also makes a fantastic adult party game or competitive drinking game.
✅ AMAZING GIFT IDEA - This game will last for years and never gets old! It makes a great housewarming gift, Father's Day gift or birthday present for anyone who loves multiplayer party games. Adjust the board height and/or ring toss distance for people of different ages or skill levels.
✅ 100% CUSTOMER SATISFACTION - Here at Seesaw Party Games we believe in bringing friends and family together with high quality and insanely fun party games. We back each product up with our 100% Satisfaction Guarantee, so go ahead and join thousands of happy customers...Click Add-to-Cart Today!
What Are You Waiting For?
What Our Customers Are Saying
Really fun game. Well constructed. Easy to set up, learn, and play
This game was soooo much fun. After playing this game my friends and I are convinced that this is what is going to bring us closer together. We played for hours and are already competing schedules to carve out our next party specifically to play this together. It's simple, good, fun and well constructed. We really enjoyed this, and will likely be playing for years.
Fun, fun, fun
Bought this game recently and had so much fun with family members at a party. I do remember my grandfather having this game when I was a child.After a few drinks it becomes cheatingly competitive with bad score keepers. The rubber rings are a good challenge too.Adults and children will love this game. It can be used indoors or outdoors. Is easy to assemble and store away when not in use. Definitely recommend for parties.
Fun & Everyone Loves It!
This game has been really fun. My entire family loves it which is saying a lot, especially since my teenagers can be picky. We all get together and goof around playing this game. I like that the rings are soft so they're safe for people and won't damage the walls. It's really convenient to have the writing board & marker to keep score. Highly recommend!
good quality
We had a fun party during the weekend. It is very thoughtful to have the white board attached for tracking score. It was quite easy to set up. For whoever doesn't know how to play they also provide instructions.
Excellent!
This is perfect for my classroom. It's sturdy and looks great, too. The white board scoreboard is a nice touch. I'd buy this again.
Sturdy
This was easy to put together and hangs nicely on the wall.
What Are You Waiting For?
Questions?
Why are you running this promotion?
How can I use my coupon on Amazon?
Does this include free shipping?
What Are You Waiting For?