FALL ASLEEP FAST AND WAKE REFRESHED.
Get the popular natural supplement everyone's raving about for deep sleep & relaxation and to wake without feeling groggy for 50% OFF AMAZON.COM TODAY ONLY.

Powerful formula with natural ingredients works fast to help you sleep through the night and wake well-rested.

Includes FREE 2-day shipping with Amazon Prime and a 60-DAY MONEY-BACK GUARANTEE!

Limit 2 bottles per customer.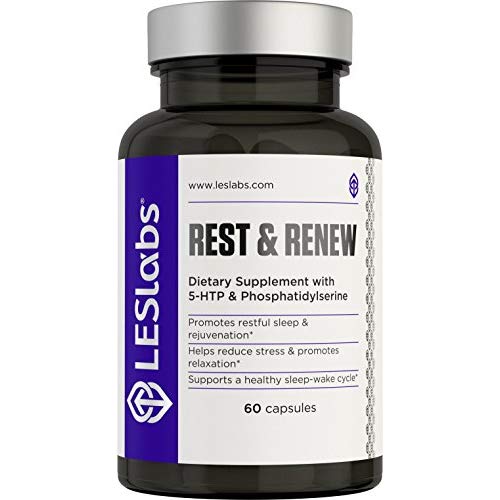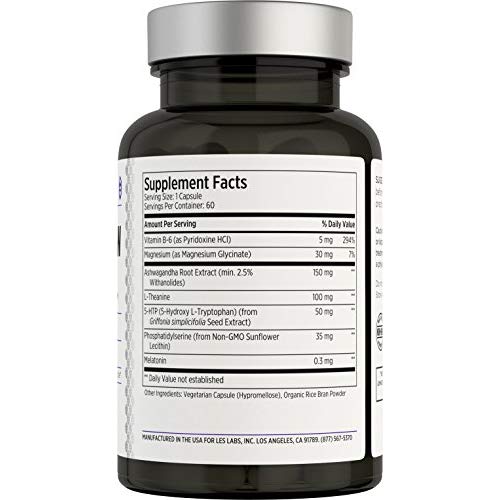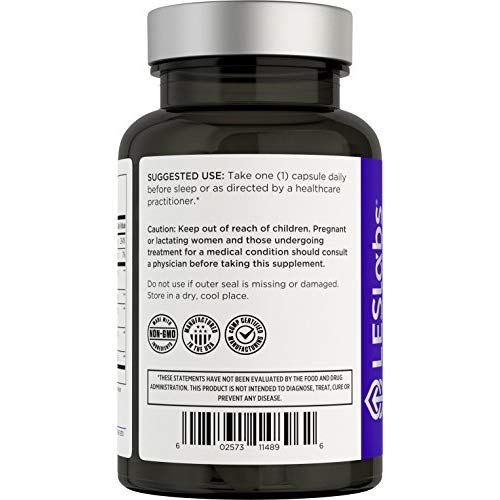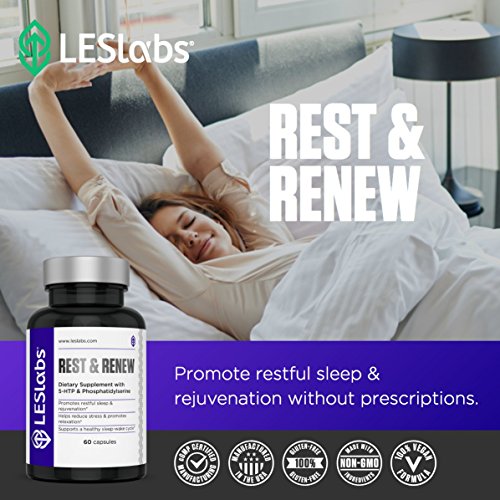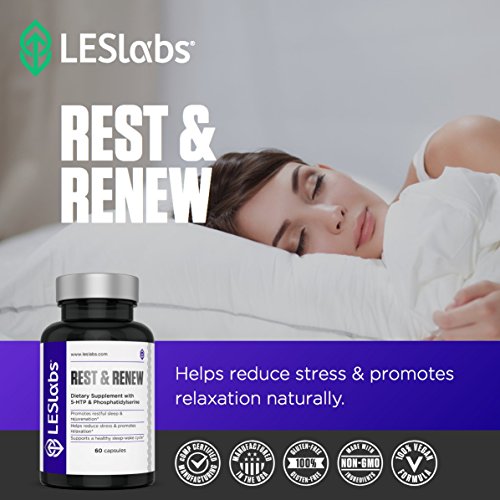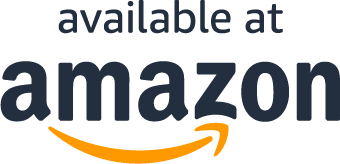 13
Coupons left
1241
Coupons used
About the product
PROMOTES MORE RESTFUL SLEEP. Rest & Renew is specifically formulated to promote restful sleep without daytime drowsiness or grogginess.
NON-HABIT FORMING SLEEP AID. Natural, drug-free formulation supports improved sleep quality without habit-forming ingredients or chemicals.
SUPPORTS RELAXATION AND HELPS REDUCE STRESS. Phosphatidylserine and magnesium help reduce cortisol, the stress hormone commonly associated with sleep disruption.
CALM THE MIND. Rest & Renew is formulated to help reduce daily stressors & calm the mind to prepare for sleep.
100% MONEY-BACK GUARANTEE. Try Rest & Renew and see how it works for you. All LES Labs supplements include a 60-day money-back guarantee - just contact LES Labs if you're not completely happy & healthy for a refund. Our supplements are manufactured in the USA with the highest-quality ingredients from around the world.
What Our Customers Are Saying
Newest Discovery
I've been taking melatonin supplements for 5 years now; a friends recommended I try Ashwaganda and/or 5-HTP. I did some research and found this supplement. It has both ingredients, as well as Melatonin! I've been using it for the past few nights and have definitely noticed a difference. I'm sleeping through the night and don't wake up drowsy anymore. Sticking to this supplement for sure!
Just a quick review of LES Labs Rest & Renew supplement - so far so good!
I actually picked this up for my Mom, she's been on prescription Ambien and tried Melatonin and a couple other natural supplements over the years and per her, so far this has worked out the best for her to get some actual restful sleep (make sure you follow the instructions though - i.e. take an hour or two before bed, and steer clear of caffeine in the evening, etc). Everyone's body is different though, but it's worth a shot to see if this works if something else you've tried didn't work for you. Overall, great product by a great company (I personally use a couple other LES Lab products and prefer them over other brands that I've tried; good communication/clear instructions, etc).
Awesome product!
I'm on my second bottle of R and R, and I love it. It helps me relax and fall asleep quickly, sleep deeply all night long, and wake up feeling rested and not at all "drugged". I had trouble with waking frequently before starting on R and R, so I know it's working. Great product. Highly recommend!
It worked for me!
Sometimes I have trouble falling asleep and I found Rest & Renew to work for me. I take it about 2 hours before I go to bed and I have no problem getting to sleep. It doesn't make you feel anything but you turn over and close your eyes and before you know it, you're asleep. Really like this product.
Helped me to fall asleep and stay asleep.
I have had trouble falling asleep due to anxiety and stress for the past several years and I refuse to take anything that is addictive or unnatural. I have been using Rest and Renew for about a week now and I have been falling asleep faster and getting a more restful sleep and dreaming which I haven't had in a while. I like the results so far and will keep using it!
Very relaxing
I've been having some medical issues recently and stress/anxiety have played a part in that. The first time I took this, I could feel more relaxed and felt mellowed out enough to be able to just fall asleep rather easily. I slept the entire time and felt different than I normally do when I woke up (especially on a Monday morning). I didn't feel groggy or cranky which was one of my concerns. I probably felt the full effects of it working after an hour of taking it. I definitely recommend at least trying it for yourself as the relaxation part was enough for me to like it!
Questions?
Why are you running this promotion?
How can I use my coupon on Amazon?
Does this include free shipping?
What Are You Waiting For?