An Exclusive Offer For You
Repel Windproof Travel Umbrella with Teflon Coating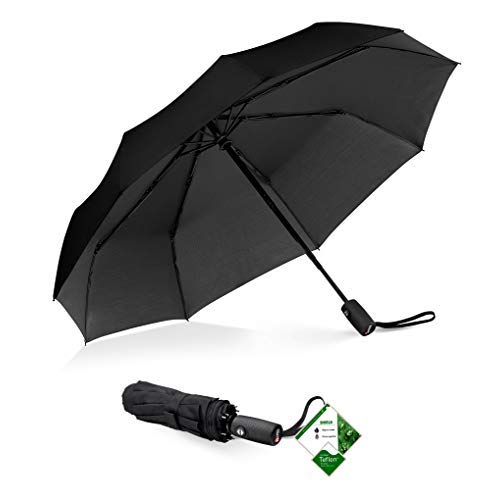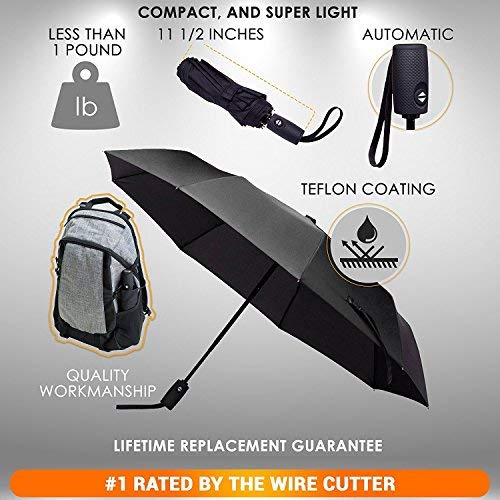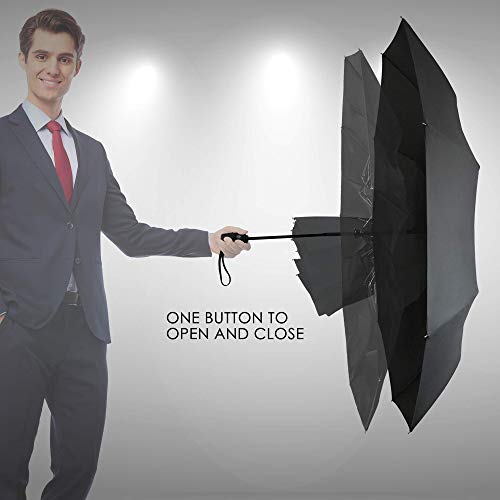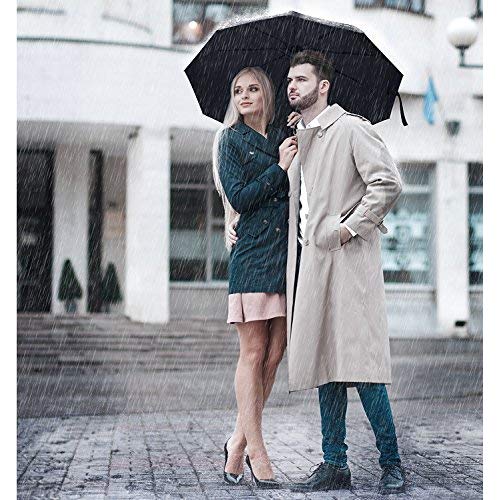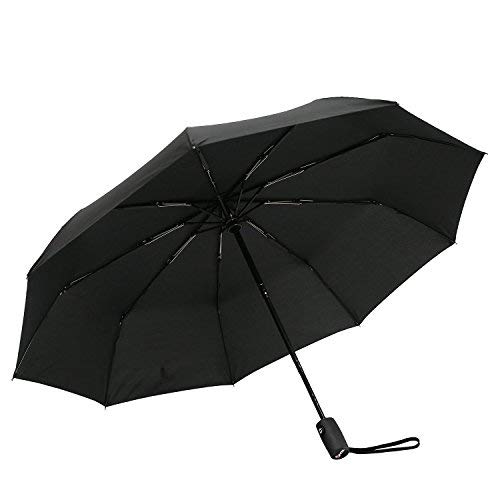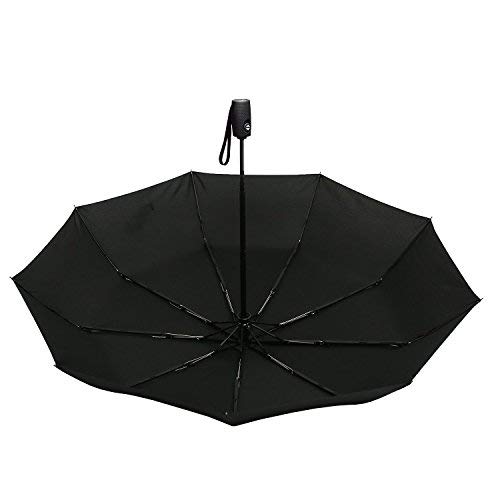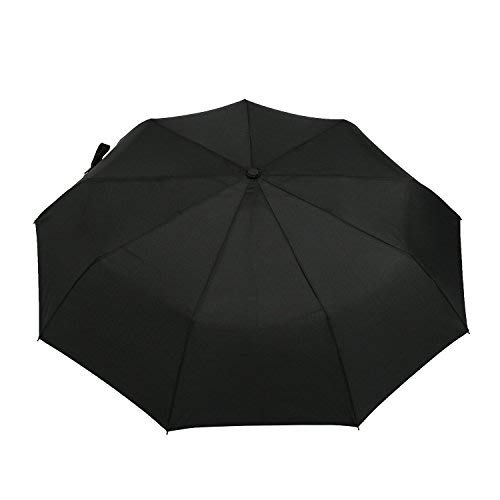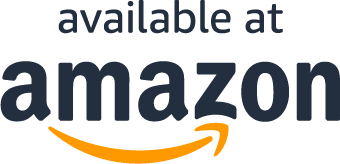 About the product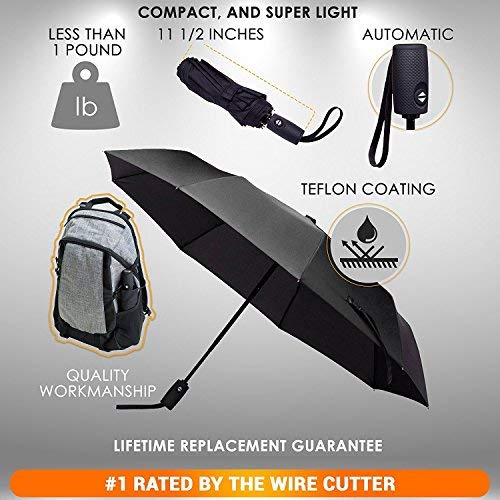 Make sure this fits by entering your model number.
AUTOMATIC, COMPACT, AND LIGHTWEIGHT - Auto open/close function allows for easy one-handed operation. Measuring just 11.5" long and weighing less than 1lb the folding handheld umbrella is extremely packable in purses, briefcases, backpacks, luggage and more
WIND-DEFYING 9-RIB CONSTRUCTION - Most small or mini umbrellas are made of 6 or 8 aluminum ribs but Repel is fortified with 9 resin-reinforced fiberglass ribs that flex slightly to withstand powerful gusts without turning inside out
SUPERIOR WATER-REPELLENCY - Put the technology of Teflon to work for you. Waterproof, weatherproof and instantly dry, the foldable and durable Repel Travel Umbrella defends against the elements like nothing else
QUALITY WORKMANSHIP - Designed with a three-fold chrome plated black metal shaft, and strong metal frame to allow for greater stability in high winds. The ergonomic, slip-proof, and rubberized grip handle with wrist strap allow for easy carrying. A protective travel sleeve is included. Perfect for men, women, teens and kids
LIFETIME REPLACEMENT GUARANTEE - You are protected for life from the rain, sleet and snow, through our lifetime replacement guarantee program. If anything at all goes wrong with your umbrella, we will send you a replacement with no charge or return required
What Our Customers Are Saying
Best umbrella I've ever owned
Best umbrella I've ever had. I bought it after looking online for one that wouldn't fall apart at the first gust of wind in a rainstorm. After using several times in a huge rainstorm with heavy winds, it seems to be indestructible. The strong wind will flip the umbrella inside out, but it quickly flips back and show no sign of being worse for wear. I plan to buy several more so I can be sure to have one at my home, office and car.
Great for the money.
These are great little umbrellas. They perform well and I've used them for both rain and sun. Actually, I sat at a soccer game with two of them propped up behind my head holding off a fierce and beastly storm and they held tough. Although the rain was coming in sideways and the wind was blowing something treacherous, they were like a little protective shield for me. The picture is what the storm looked like from my view, you can see the other guys umbrella buckling from facing the terror this Mid-Western deluge. I would recommend after a few months of use.
If you are here reading this... do the right thing and buy it now!
So to start off with this umbrella is awesome! The worry of "as seen on tv" quality was there with an auto open/close umbrella but I thought I'd give it a shot anyhow. First thought I had was it doesn't rain enough in Arizona to do this thing justice. So during a training course in a winter storm in California it was put through the ringer from hard downpour and winds to snow/sleet wind mix for days. If it wasn't for my associate borrowing it and then leaving it open to where the winds took it tumbling about a half mile before hitting a fence and bouncing off of metal and muddy objects along the way it wouldn't have needed replacing. All of that and only one arm broke which left the umbrella still useable. Just not %100. So I purchased another one as we are moving to a rainy part of the world and it dawned on me that they had a warranty of some sort. Yeah yeah... you see it all the time. Lifetime warranty blah blah but only if it meets these very specific requirements and you have to pay to ship it back and then pay for the shipping to you with a 24 week turn around.... Not the case with their customer service! All I did was let them know it broke and I couldn't provide anything short of my original order number as I had discarded the old umbrella. They simply said they apologize and are sending a new one free of charge. Excellent product and customer service!
A great umbrella with solid hearty construction. A tad on the small side though exactly as advertised
Disclaimer: I haven't been able to use the umbrella under very rainy conditions. I got to pull out the umbrella for the first time today in a light drizzle with some fair wind. The umbrella is definitely a bit smaller than my previous one; I hadn't taken measurements of it but it was probably more so the 60'' ones. This one for me at 5'9" meant my shins and shoes would get slightly wet if there was any wind. Not a big deal, but just letting people know. The construction feels extremely solid. The action is smooth, and especially when pushing the umbrella back in, you can feel the pole being a snug, well-lubricated fit, i.e. when you push down on the umbrella to fold it back up it slides very smoothly. My old umbrella's pole would noticeably wobble back and forth when folding it back up, so this was a welcome change. It definitely does very well in wind. I intentionally turned it to catch the wind and see how it did, and the legs all flexed but did not give! The wind was pretty gentle but gives me hope. Its ability to do this without the flaps that let the wind pass is particularly impressive. Definitely deflected rain itself pretty well, and seemed to have come home drier than I expected, probably meaning the rain slid off of it more easily than it did my old umbrella. Seems to suggest at either a smoother surface that doesn't let water collect or a hydrophobic coating that lets water slide off more easily. In any case great there too!
Best All-Around Compact Travel Umbrella I Could Find
Before I made this purchase, I checked a pretty decent number of reviews and comparisons. Granted, I've had umbrellas in the past, but I'd never made an informed purchase when selecting one for myself. Generally, I just grabbed whatever was on sale at my local retailer and happened to be an acceptable color. I had accepted as fact that compact travel umbrellas would always have tiny, flimsy canopy coverage that required me to huddle beneath them while my arms and anything I was carrying got soaked and that the first noteworthy gust of wind would render them useless, if not destroy them. After my last umbrella experienced a catastrophic failure from a relatively normal breeze, I decided that there has to be a better product and that I was going to find it. My requirements were that it had to be compact enough to fit into my glove compartment, feature auto-open/close, and open with a large enough canopy for me to walk comfortably and remain dry with something in my arms. My search led me to the Repel Easy Touch, which had come out at or near the top of many comparison tests and had an endless list of stellar reviews. I can honestly say that the people were not wrong. I absolutely love this little umbrella. At 11.5" when compacted, it is amongst the smaller end of its class and easily fits in my glove compartment. However, it pops out to a generous 42" canopy that offers great coverage for all but the largest of individuals. Not only does it do these things, but it has a look and feel that imparts obvious quality and attention to design. Press that little button and the canopy deploys with very authoritative speed and power that is sure to impress the user, as well as any nearby witnesses. The main shaft appears to be thicker and more substantial than most. The 9 sturdy ribs hold the canopy quite taut and do incredibly well on windy days for a lightweight single-canopy design (there are heavier and larger dual-canopy umbrellas that are stronger, but they don't meet my needs here). And of course, it dries instantly when you're out of the rain, with the auto-close working every bit as well as the auto-open. The bottom line is that I love this umbrella and am extremely pleased that I decided to spend a little bit more to get a better value. The follow-up email from the company after purchase and the fact that they back their product with a lifetime warranty further evidence the quality of the product and sweeten the purchase experience. So if you need or want a compact travel umbrella, I highly recommend this product. It is definitely worth the few extra dollars.
Questions?
Why are you running this promotion?
How can I use my coupon on Amazon?
Does this include free shipping?
What Are You Waiting For?