Quad-Magnesium™ - 60% OFF - Superior Magnesium Blend Supplement
Quad Magnesium™ Supplement Blend by Vitamonk - High Absorption Magnesium Complex for Sleep, Brain Function, Heart and Mood - Glycinate Chelate, Orotate, Taurate and Di-Magnesium Malate - 60 Capsules
$7.20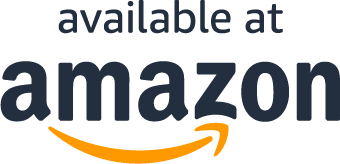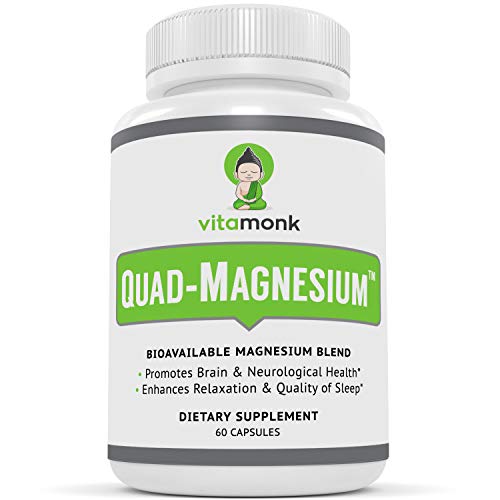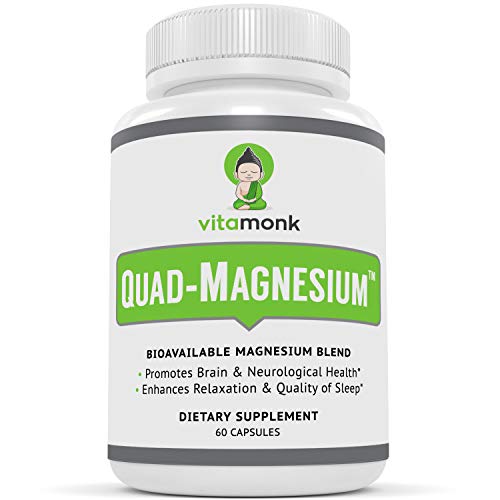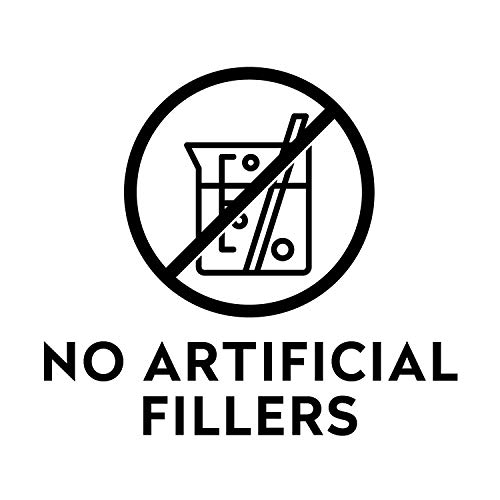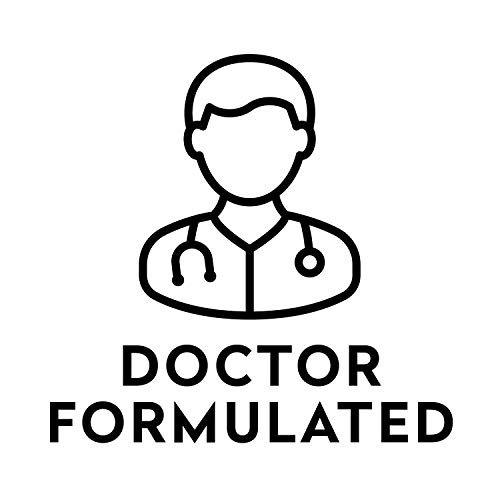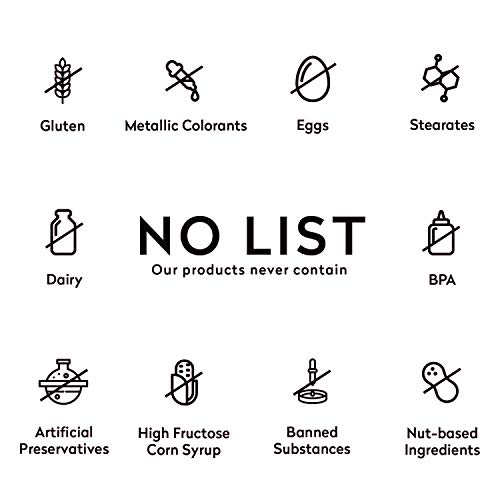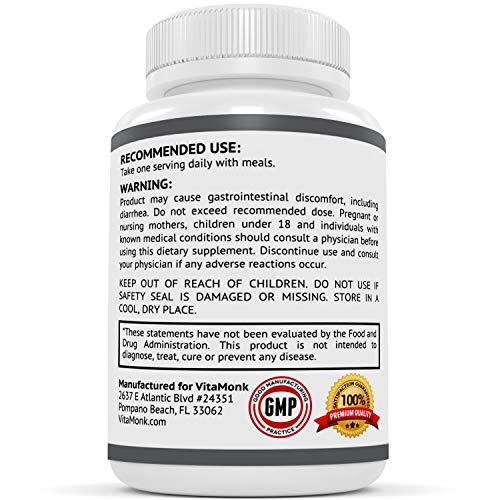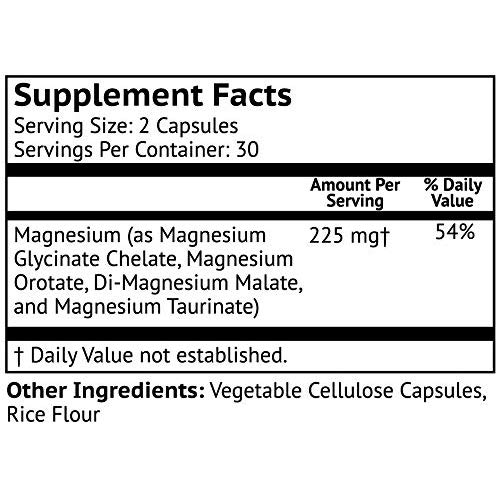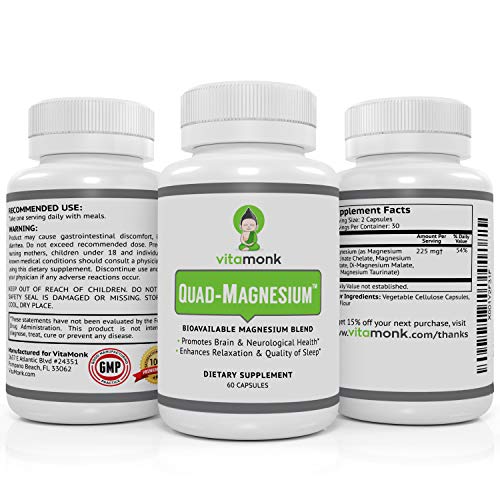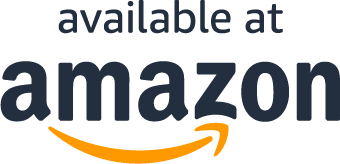 Read More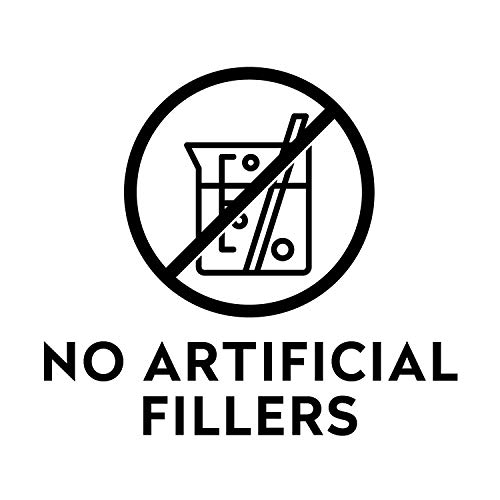 About the product
✅ DOCTOR FORMULATED UNIQUE BLEND OF TOP 4 DIFFERENT FORMS OF MAGNESIUM - Quad Magnesium is the only magnesium supplement on the market that combines 4 unique forms of magnesium in one super blend. Quad Magnesium contains Glycinate Chelate, Orotate, Taurinate and Di-Magnesium Malate, all of which were handpicked by our in-house doctors to give you an all in one magnesium supplement for increased energy, mood, sleep, and endurance.
✅ SCIENTIFICALLY PROVEN SOURCE OF ENERGY, HEALTHY MOOD, AND SLEEP REGULATION: Our doctors have formulated the most complete magnesium supplement on the market with scientifically proven ingredients for each of your major systems. Malate helps your body create more energy; glycinate for healthy, deep sleep; orotate and taurinate for strong, healthy muscles and bones - including the heart. No system exists in isolation. You must optimize holistically.
✅ BUY ALL-IN-ONE TO SAVE MONEY AND TIME: Tired of buying a different supplement for each function, then fumbling around looking for the right one in the morning? Our in-house doctors hand-picked the best magnesium supplements for SLEEP, ANXIETY, HEART HEALTH, and BRAIN FUNCTION, and blended them into one ultimate
✅ VITAMONK | PURITY AND TRANSPARENCY - In an industry full of false promises and closely guarded secrets, VitaMonk proudly stands for purity in our products and transparency in our business. We're on a mission to optimize our bodies and support the community. We are real people who actually use these supplements every day to live happier, healthier lives. If we wouldn't put it in our own bodies, we won't let you put it in yours.
What Are You Waiting For?
What Our Customers Are Saying
Finally a blend of bioavailable magnesium!
Different forms of magnesium get to different organs more effectively than others. That's why I like this magnesium -- it's a blend of 4 different highly bio available magnesiums in easy to swallow pills.
Quality form of magnesium
Combines several forms of magnesium in easy-to-swallow capsules. Recommended product.
Great relaxer!
Taken an hour or so before bedtime, and combined with Vitamonk's REMCell https://amzn.to/2CItTPs this makes for the perfect, relaxing, sleepytime cocktail. Skip the gin & tonic and go for this combo!
One easy supplement for all your Mg needs!
What's more to say? This product does what it's supposed to. That being said, I do love me some Magnesium L-Threonate as well!
Outstanding magnesium blend
This is a great blend of good magnesium types at a reasonable price. No junk like magnesium oxide here. I also take magnesium l-threonate, so adding this completes the picture for me in terms of magnesium.
Canadian
Fun packaging 💯, all forms of magnesium so I don't have to stress about absorption
What Are You Waiting For?
Questions?
Why are you running this promotion?
How can I use my coupon on Amazon?
Does this include free shipping?
What Are You Waiting For?