An Exclusive Offer For You
Pykmax Universal Picking Platform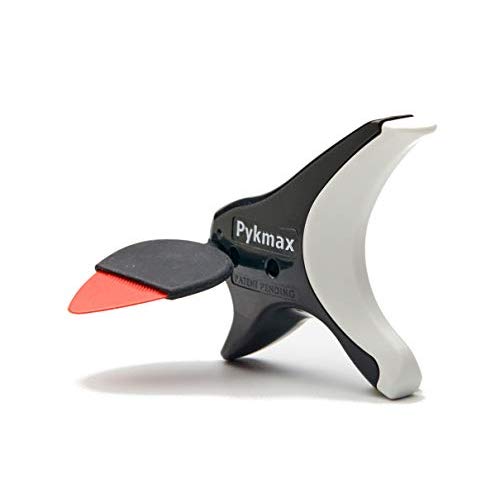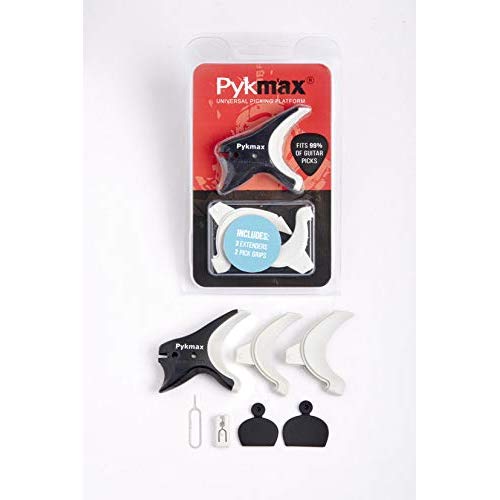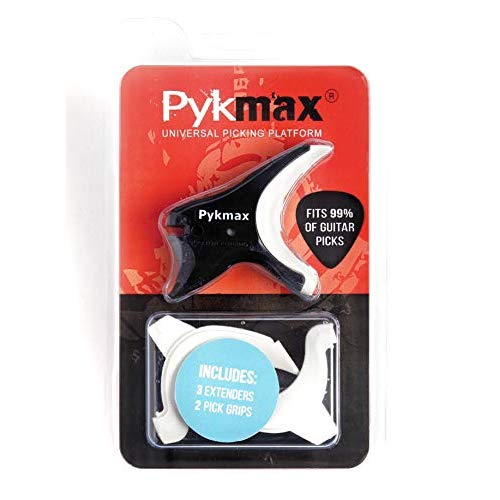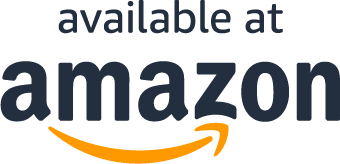 About the product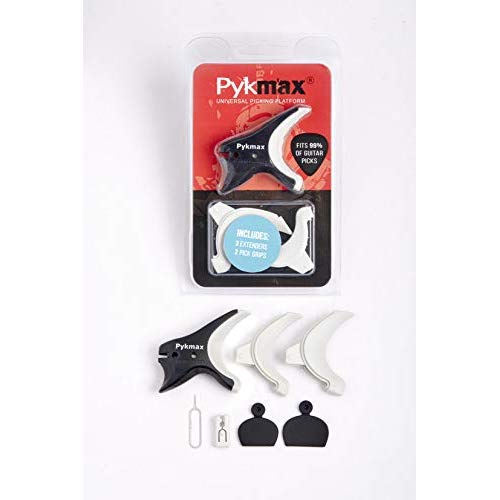 UPGRADE YOUR GUITAR PICK: Ergonomic grip feels super comfortable in your hand - great for beginners and experts alike. Play comfortably for hours, enhance your performance, and never drop a pick!
LEFT and RIGHT HANDED: One model for left-handed and right-handed guitarists. Adjustable size fits kids through adults.
GET YOUR LIFE BACK: Even if it's too painful to grip an ordinary guitar pick, you can play with Pykmax.
COMPATIBLE WITH YOUR FAVORITE GUITAR PICK: Works with almost any guitar pick. Suitable for any guitar and any playing style.
PERFECT GIFT FOR GUITARISTS: The simple way to say "I love you" for Kids, Teens, Girls, Boys, Men and Women guitarists and musicians. Perfect gift for Birthday, Christmas, Stocking Stuffer, Hanukkah, New Years, Father's Day, Mother's Day, Valentine's Day, Graduation. Great gift for any guitar player!

What Our Customers Are Saying
Hand adjustable
I had the original Pykmax and liked it even tho it didn't fit my hand very well and was limited on pick selection. Gave it to an old friend who enjoyed it very much. This updated version is outstanding. I only wish that they would offer a pick holder made for the Fender large triangle picks which are popular with older rockers from 60s & 70s.
Nice redesign
Updated review. Was contacted by company and all my concerns were addressed. Customer service is fabulous. Like the fact that you can use your own picks, but rubber holder didn't seem sturdy enough to last. This is an assumption on my part. Another reviewer also mentioned this. Seems their head designer has been using one for over a year and still going.I liked the original system very much and it fit my hand perfectly, but probably not everybody's This is very flexible system and you're not locked into a particular pick. Very well made and you can tell a lot of thought went into the revision.Would still like to use original Pykmax holders I have. Anybody have any suggestions on how to modify standard picks to fit?
A great upgrade to a great idea
As in my review of the original Pykmax I am a disabled vet trying to play the guitar. Although now I can hold a pick it is very random to be able to play an entire song. I always found myself gravitating back to the Pykmax. Enter the new picking platform. I just received mine today and I find all of the improvements to really be useful. I'm really glad top see I can make it fit my hand by using the adjustable spacers. With the old pykmax there would still be a "warm up" period to get used to the Pykmax. The size adjustment now negates that. I especially like the fact that you dont have to play with a specific pick. I do wonder if spare pick holders will be available in the future. My plan is to get more platforms but I just can't see the rubber lasting for a long time. But in spite of this I feel the pick hangs a little lower which helps me play faster with the Pykmax. With all of the new improvements I wont need to try and learn the conventional Pick. The Pykmax is here to stay.
Works prefect.
I got this for my Husband for Christmas and he loves it. It fits prefect in his hand.It comes with 3 different sizes small medium and large. You can use your own pick. Even comes with a little rubber grip for extra small picks.He loves it and I'm happy.
Best picks I have used
I have been using Pykmax picks since they came out with their 1st design. If you are like me and keep dropping picks due to having arthritus in your hands, these picks will help .
Amazing buy!!
This little guy is an absolute bossanova! Would HIGHLY recommend picking up one of these, especially if you suffer from carpal tunnel! Helps your speed, accuracy, and it's super comfortable to use!
Questions?
Why are you running this promotion?
How can I use my coupon on Amazon?
Does this include free shipping?
What Are You Waiting For?