An Exclusive Offer For You
GUND Pusheen Happy Birthday Plush, 10.5" x 5" x 7"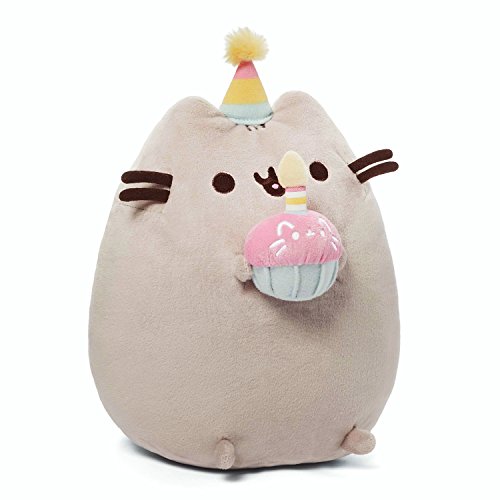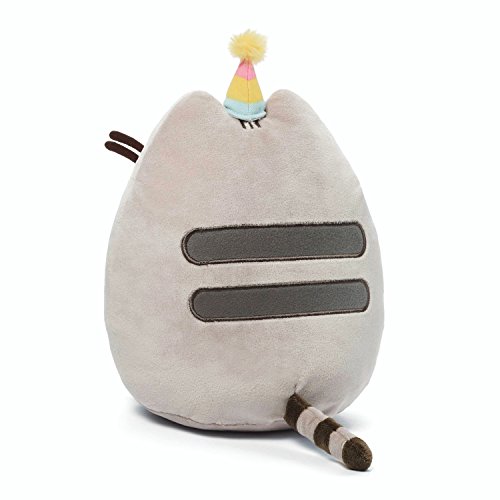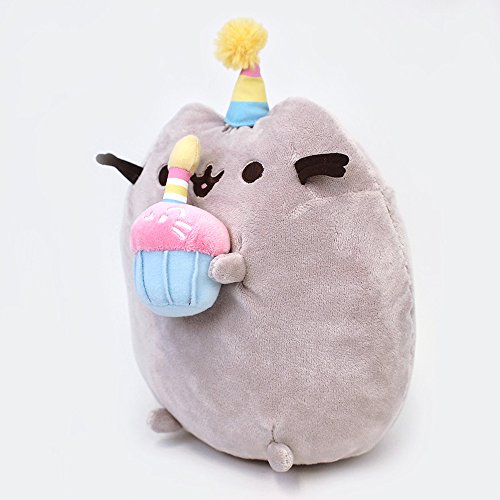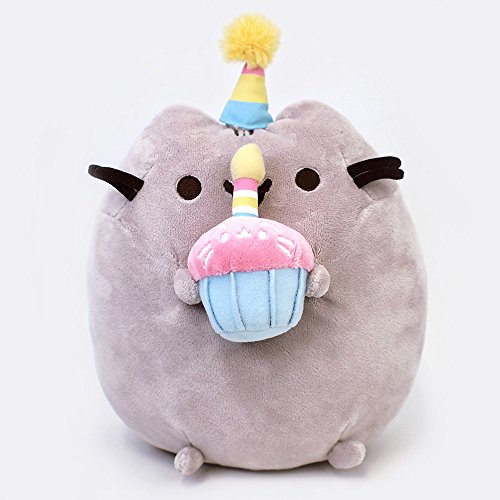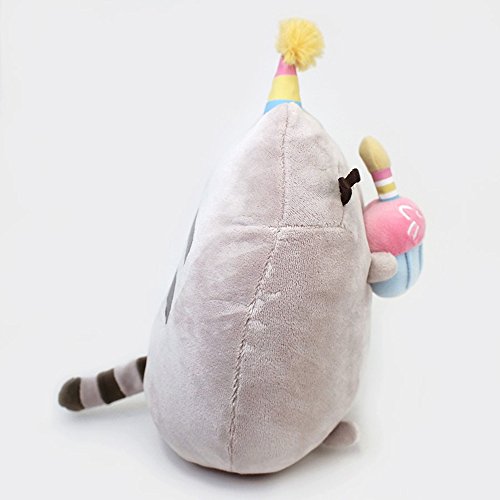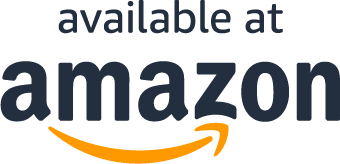 6
Coupons left
44
Coupons used
About the product
Includes one 10. 5" pusheen birthday plush.
Surface-washable construction for easy cleaning; age 1+.
Pusheen birthday plush toy features party hat and embroidered kitty cupcake.
Made from soft, huggable material that meets famous gund quality standards.
Features unique animated hangtag with moving tail and whiskers. Dimensions: 10. 5" x 5" x 7" approximately.
What Our Customers Are Saying
Best CHristmas Because Of Pusheen Items!
I got this Pusheen for Christmas from my Nana. It's so fat and adorable. I got a lot of other Pusheen items for Christmas too :) I love all of them so dearly! When I opened the package it was so squishy. I had to squish it a bit to get it to a normal shape. It's an amazing plush and I wish I could order every single Pusheen item there is. Credits to my Mom and Nana for giving me the best Christmas ever! They really know what I love. I screamed really loud for every item I got.Details: The plush is very soft and cuddly. It has a nice hat and a little fluffy ball on top. The whiskers get a little annoying by the way. The cupcake has a cute face and is very soft. The candle is a hard but plush material. The little legs don't hold the push up sometimes.. mostly the tail on the back. The back has 2 big stripes. The tail has 3 stripes. All stripes are gray. Under the birthday hat is the 3 little stripes on the head. They are also gray. The tag has a cute effect where the fat stomach moves as if Pusheen is breathing.. and the tail wags too! I hope this review helps! Please click the button to show it helped you! Happy Shopping! <3 <3 <3 :) :) :) :) >.< >.<
Cuddly yet very strong
I had a puppy that really liked to chew on things when I got this plushie. I loved plushies and this was an addition to my vast collection. One day, my puppy (pudding) got into my room and saw the plethora of plushies on my bed and went to town on my pride and joy. When I got back from school, I came to a room full of ripped up plushies and an ungodly amount of stuffing. I was devastated and in hopes that there was anything salvageable, I dug through the carnage. Deep in the pile of corpses, I pulled out this exact plushie untouched and unharmed. To this day, it is my favorite in my new collection. 10/10 would buy again.
Pusheen Took Over My Kitchen
My first  Pusheen Plush With Donut  was so cute I had to get this second friend for her.Pusheen has already made the kitchen her territory. She loves reading our cookbooks [see photo], which effectively are now her cookbooks, because she won't let us go near them. She brightens up the kitchen, she brightens up my little niece's face when she sees her, and she'll brighten up your life.Build quality of the plush is good. Pusheen's figure may be out of shape when unpacked so some careful adjusting of the stuffing may be required. This purchase has added smiles to our home and the guests that visit; I'm sure she'll do the same for yours. Recommended.*** TIP ***Push the bottom upward so that you can get a flatter bottom, this also helps fill out the rest of the plush.
I am happy and love my little kitten
Many people have warned of getting a fake Pusheen--so before I wrote this review, I double checked several things on my recent purchase of Pusheen from Amazon.com, and report that I HAVE A GENUINE PUSHEEN. Don't be afraid to buy her, she is real. She has all the right stuff, tail, back stripes and hang tag! I am happy and love my little kitten. She is right and very soft. Makes a wonderful present for a lucky child or adult who collects stuffed toys. I just love cats, and have always had at least one cat around the house. I have had several plush toy cats but this one is sooooo soft!
Girlfriend loves it!
Was an Xmas present for my Girlfriend. She loves the Pusheen brand and was very excited to add this to her collection!
Great product and Great price
My son is over the moon since arrived goes to bed with him every night. Its a great size made well and worth the money.
Questions?
Why are you running this promotion?
How can I use my coupon on Amazon?
Does this include free shipping?
What Are You Waiting For?