GET 50% OFF TODAY ONLY.
Get the popular natural supplement men are raving about to
support prostate health & function and reduce bathroom visits for 50% OFF AMAZON.COM TODAY ONLY. (Limit 2 Bottles Per Customer)
Powerful formula with natural ingredients works fast to help reduce bladder discomfort and the urge to go.
Includes FREE 2-day shipping with Amazon Prime and a 60-DAY MONEY-BACK GUARANTEE!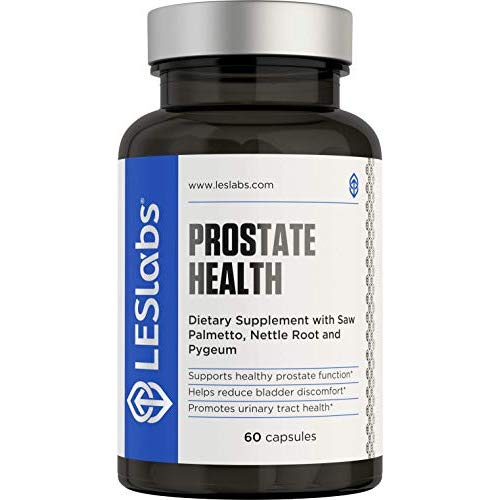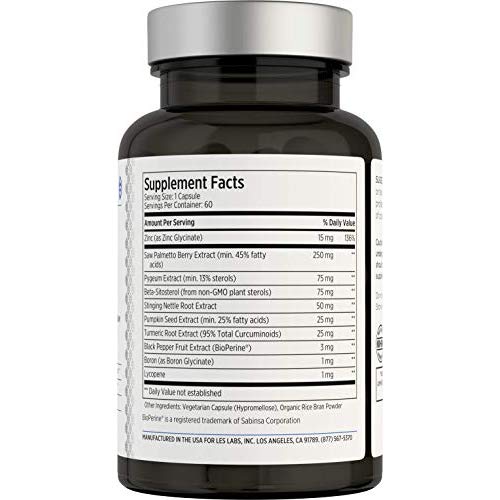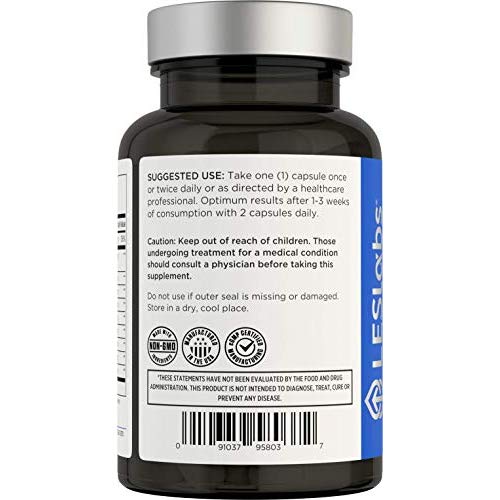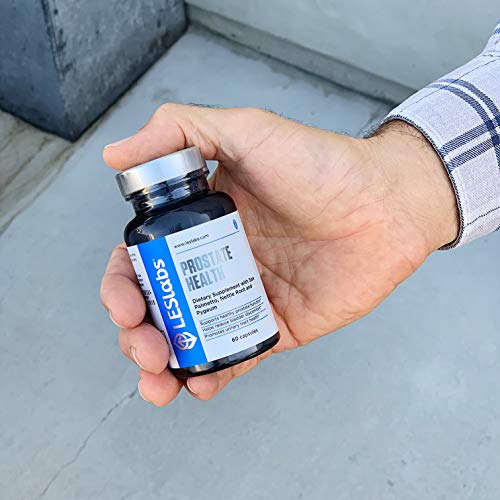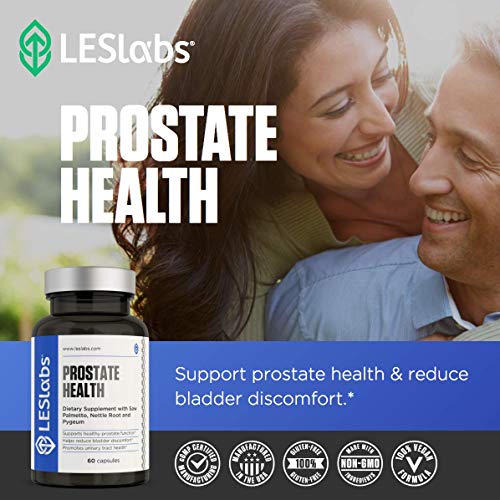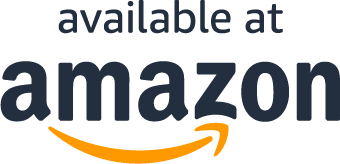 14
Coupons left
421
Coupons used
About the product
SUPPORTS HEALTHY PROSTATE FUNCTION. Natural ingredients promote prostate health and function.
REDUCE BLADDER DISCOMFORT. Prostate supplement helps to reduce bladder discomfort and promote urinary flow.
PROMOTES URINARY TRACT HEALTH. Herbal extracts to support urinary tract health and to help reduce the consistent urge "to go".
NATURAL DRUG-FREE FORMULA. Natural formula with saw palmetto, pygeum bark, beta-sitosterol, lycopene and pumpkin seed extracts.
100% MONEY-BACK GUARANTEE. Try Prostate Health and see how it works for you. All LES Labs supplements include a 60-day money-back guarantee - just contact LES Labs if you're not completely happy & healthy for a refund. Our supplements are manufactured in the USA with the highest-quality ingredients from around the world.
What Our Customers Are Saying
just makes it quite manageable and gives me a nice peace of mind
I am a 58 year old male and I would frequently wake up at least three times a night, if not more to go to the bathroom. I was always reluctant to see a physician and face the high cost of a prescription medicine, so I went to Amazon and found Prostate Health from LES Labs. Not knowing anything about this type of natural supplements, I first went by the reviews and price. The majority of them were very positive and the product was affordable. So I ordered a bottle just to try. It took about 10 days and I started to feel a difference, nothing extraordinary, but enough to give me hope. After a month, I only had to go to the bathroom twice, sometimes once, depending on how much water I had before going to bed. I reordered a bottle, then another one. After three months, my bathroom stops had been reduced to once a night. This product works well for me and I don't have to invest a fortune to spend a decent night of sleep and not worry about having to wake up often with the urge and the very uncomfortable feeling of hurrying to the bathroom every other hour. Same thing during my day at work, I no longer have to go 5 or 6 hours without drinking anything to avoid repeated trips to the men's room. This is not a miracle drug and it will not cure my problem, just make it quite manageable and give me a nice peace of mind, even in some of my social life situations. So, I will keep buying this product, as long as it keeps working for me. So far, so good and it's small price to pay to enjoy a good night sleep, finally!
Best remedy for frequent urination.
This stuff is awesome and really does help limit the amounts of "potty breaks". I have tried a variety of other natural remedies as well as prescription Tamsulosin (flowmax) and this beats them all. I have literally gone from getting up every 1 1/2 through the night to maybe 1 time during the night. I do take 2 pills though. It has also slowed my trips down at work during the day. Try it, you won't regret it.
No more broken sleep due to multiple trips to the bathroom!
After just 2 days of use, I slept through the entire night without having a single trip to the bathroom for the first time in over 10 years! Previously I'd have 2 - 5 trips to the bathroom every night. And this was while using other saw palmetto products. Early signs with Les Labs are encouraging.
Prostate support supplement that works.
I was having problem urinating and, after some research, I realized the problem was my prostate. I looked for information about available options and decided to try a natural supplement. There are several products on Amazon that can address prostate problems and some have similar composition. However, based on composition and review, I decided to give the prostate support supplement from LES Labs a try. As I have mentioned, I was having problems urinating and so I decided to go for two capsules per day. After one week I started to see improvement and by the second week everything was close to normal. This is my third week and I could not be more than satisfied with this product. I am still taking two capsules per day until I finish the first bottle. I have ordered two more and I will go down to one capsule per day with the new bottle and see if it will still work. Since this product is working for me, I am not going to change or try something else (unless the product does not work for me anymore).
in reasonably good shape----but the 4 to 5 bathroom stops / night ...
I'm a 82 year old male, in reasonably good shape----but the 4 to 5 bathroom stops / night were becoming a problem. My yearly physical in March 2017 indicated that the prostrate had grown (still low PSA numbers)---but I needed some relief. I did my homework and found Prostate Health and started taking 2 capsules/day on 3/24/17. On 4/8/17, I was down to one bathroom stop per night and sometimes (more recently) no getting up at all. I know that it is working for me. D.E. Penrod 4/22/17
Questions?
Why are you running this promotion?
How can I use my coupon on Amazon?
Does this include free shipping?
What Are You Waiting For?