Buy Optimized Curcumin on Amazon & Save 25%

ProHealth Optimized Curcumin Longvida 60 Capsules (500 mg)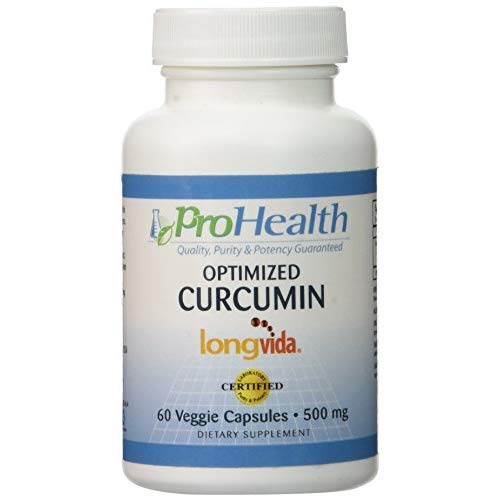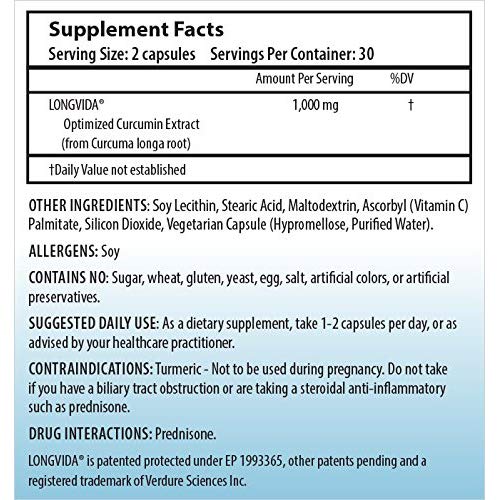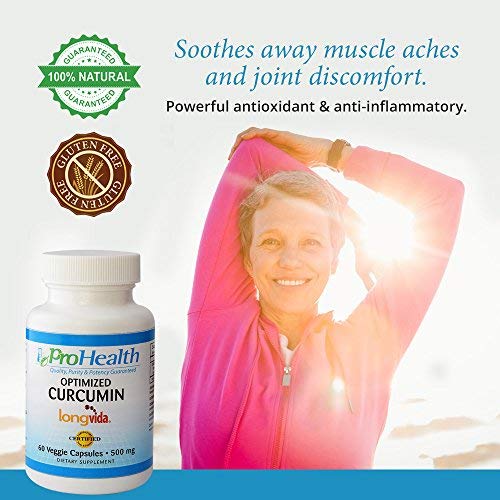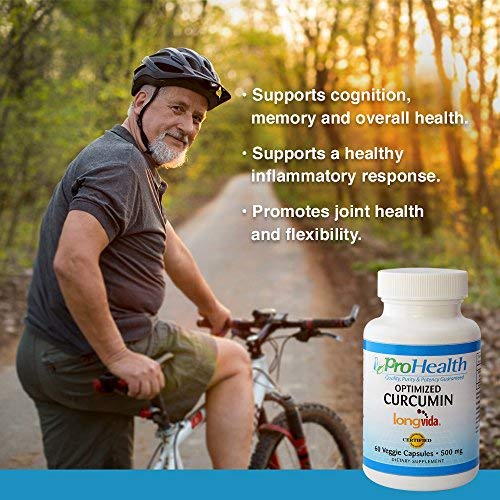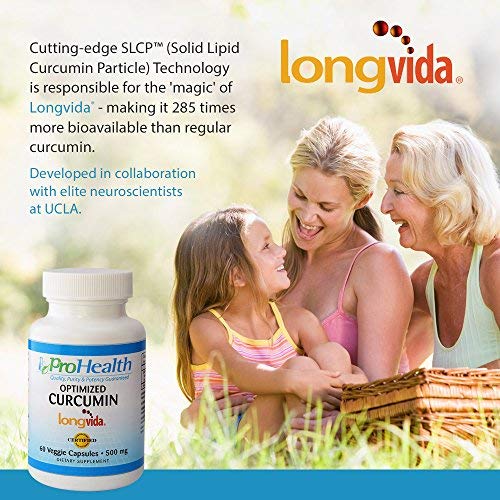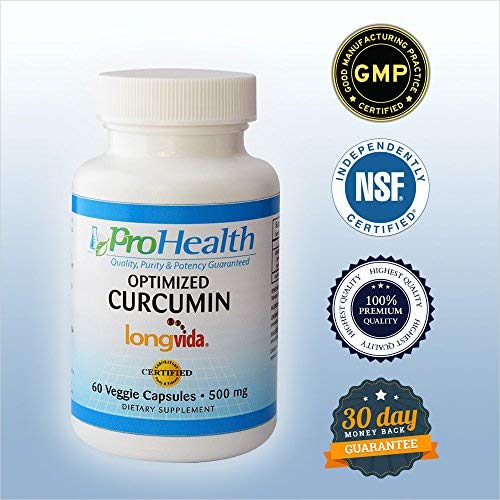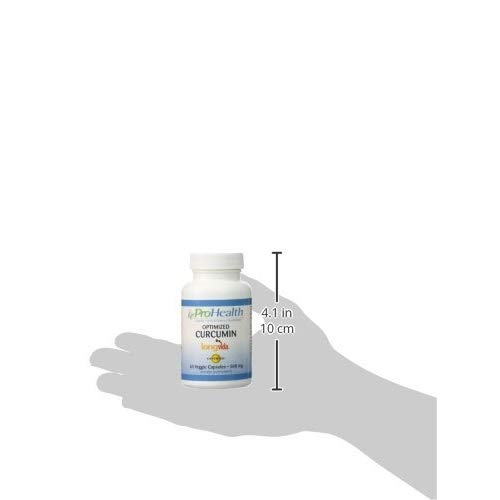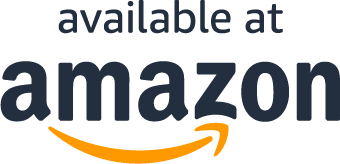 About the product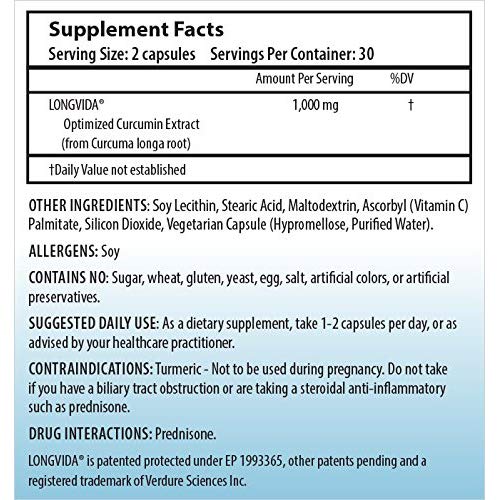 285 TIMES MORE BIOAVAILABLE than regular curcumin. Each capsule provides 500 mg of Longvida Optimized Curcumin Extract.
FEATURING CUTTING-EDGE SLCP™ TECHNOLOGY for enhanced absorption and delivery into blood and tissues. Developed in collaboration with elite neuroscientists at UCLA.
POWERFUL ANTIOXIDANT promotes joint health and flexibility, and supports a healthy inflammatory response.
PREMIUM QUALITY SUPPLEMENT manufactured according to GMP standards and NSF certified.
Serving Size: 2 capsules. Servings per Container: 30. Suggested Use: As a dietary supplement, take 1-2 capsules per day, or as advised by your healthcare practitioner. Gluten free, Sugar free, Yeast free, Egg free
What Our Customers Are Saying
After one month I feel such a difference!
All I can say is after 30 days of taking this twice/day, I have more energy, mental sharpness and less achiness and tension after a stressful week and after really intense workouts. I am a 63-year-old female and suffered most of last year with a virus-generated immune system disorder. I was tired ALL the time and often would need to take 3/4-hour naps, had "fuzzy" brain and just felt like I was never going to feel good again. With a completely new regime of allergy shots, vitamins and nutrition, I managed to climb my way back to health. But now I have felt a complete boost in how strong, alert and also calm I feel. I hope it's not my imagination and it's truly this product that is banishing the inflammation and making such a difference! Month two beginning today. I selected this product because they said it can penetrate the brain barrier more effectively and hopefully help guard against Alzheimer's, which my mother suffered from. Inflammation is the source of so many ailments ... Hope this is truly a remedy! Thank you!
Great product
Great product at great price!
Arthritis help
Purchased for my mom because she has arthritis in his hands. After using for a week, she swears she can open and close her hands easily and with minimal pain.
Must have!!!
Outstanding product! I am 50 + and this helps my overall thought process.. I am sharp again!
Five Stars
I am very happy with ProHealth's Curcumin. It has far exceeded my expectations.
A True Five Star product
This product meets all they say it would. It is great for stopping my nerve pain. It's all natural so you don't have to worry about the side effects. A real five star product.
Questions?
Why are you running this promotion?
Can I use this on the ProHealth website?
How can I use my coupon on Amazon?
Does this include free shipping?
Use this Amazon Exclusive offer by 9/3