Buy NMN Pro on Amazon & Save 40%
ProHealth NMN Pro (125 mg, 30 lozenges) Nicotinamide Mononucleotide | NAD+ Precursor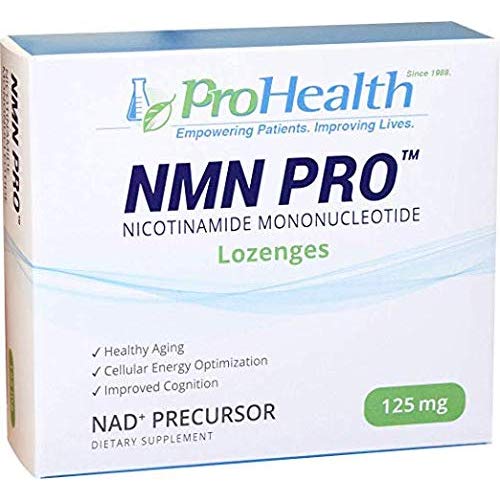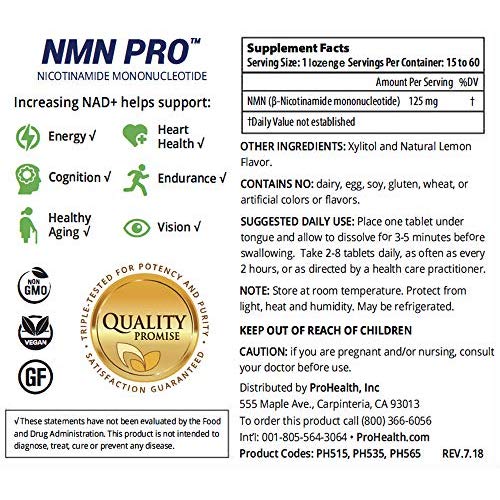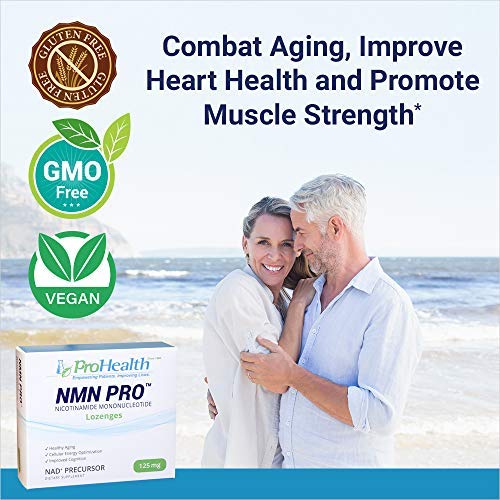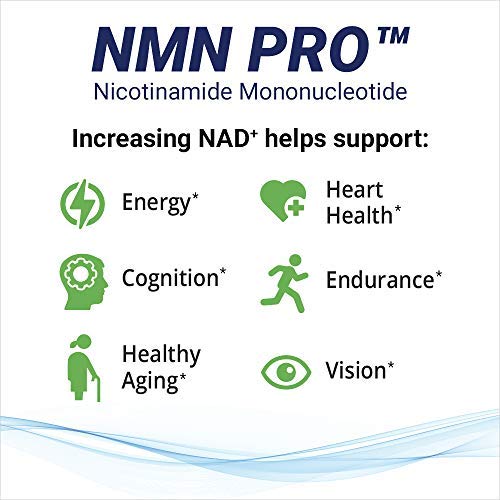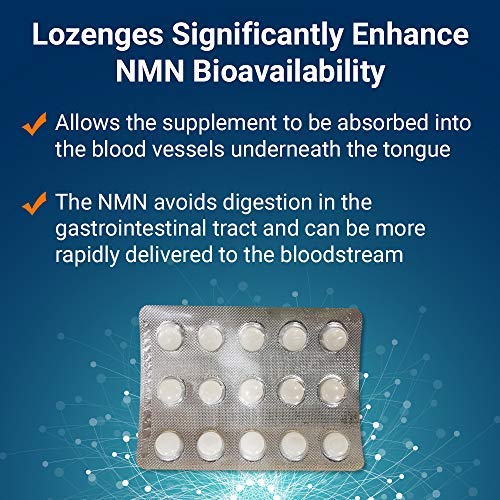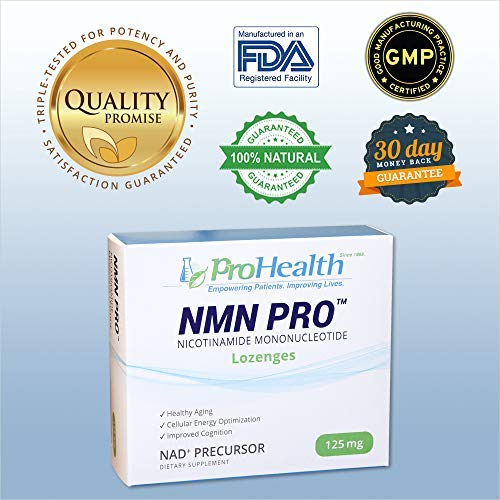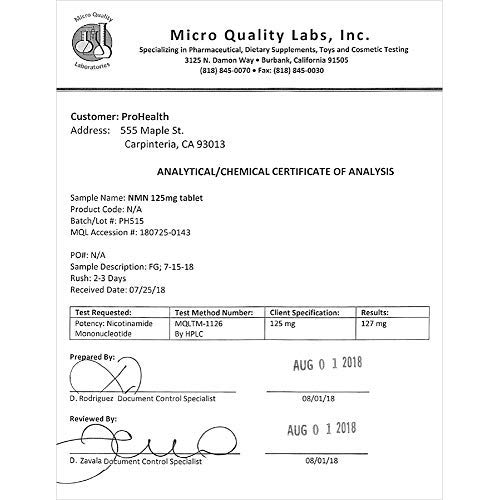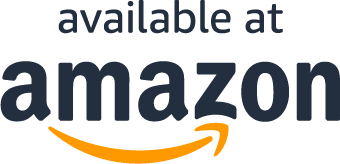 About the product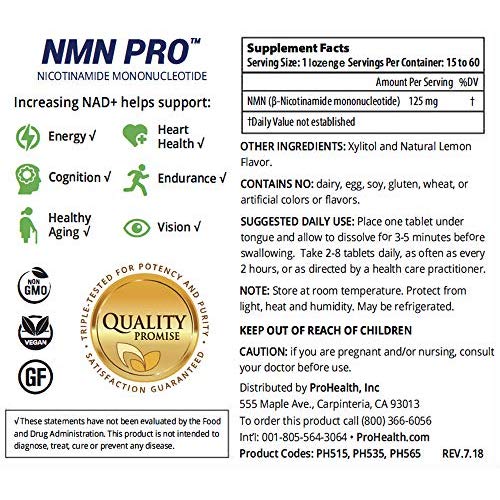 IMPROVES heart health and promotes muscle strength
PROVIDES ANTI-AGING benefits by restoring NAD+ to youthful Levels and supports heart health by boosting cardiac ATP levels
POWERFUL NUTRACEUTICAL ally for healthy weight management
SERVES AS A PRECURSOR to NAD+. Lozenges significantly enhance NMN bioavailability
SERVING SIZE: 1 lozenge. Servings Per Container: 30.
Contains No: dairy, egg, soy, gluten, wheat, artificial colors or flavors.
Questions?
Why are you running this promotion?
Can I use this on the ProHealth Website?
How can I use my coupon on Amazon?
Can I use this coupon for the 3-pack?
Does this include free shipping?
Use this Amazon Exclusive offer by 11/2