Exclusive 20% Off Amazon Coupon
3-Pack NMN Pro 250 Sustained Release (250 mg, 30 tablets per bottle)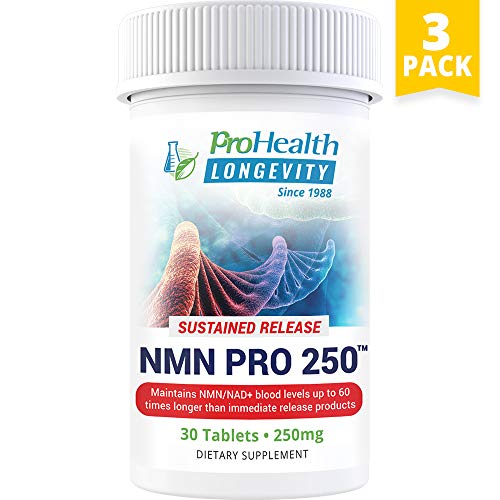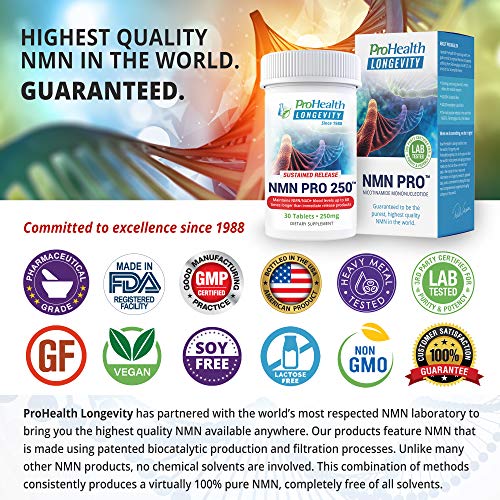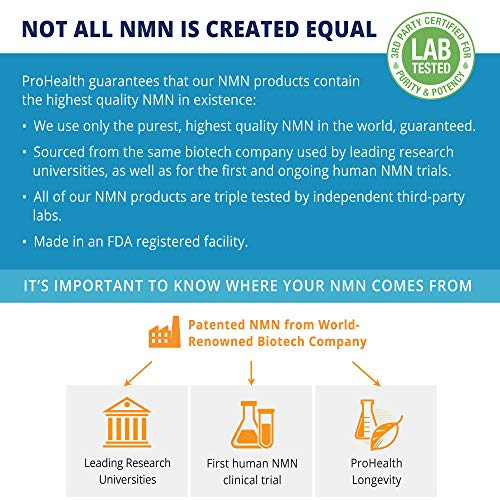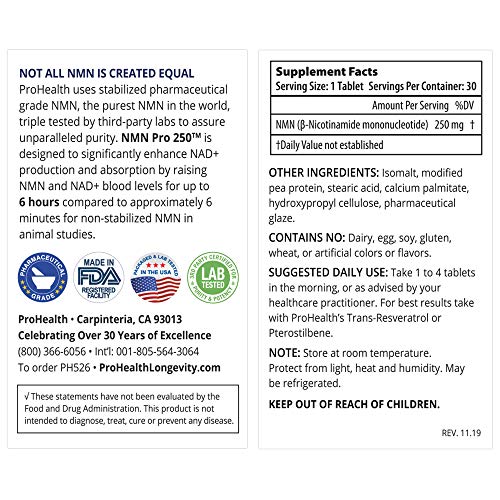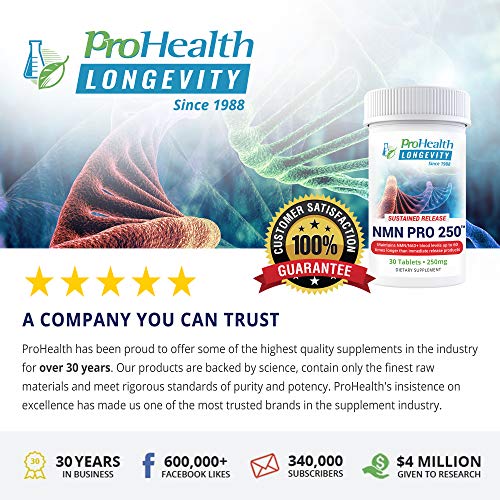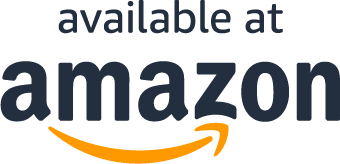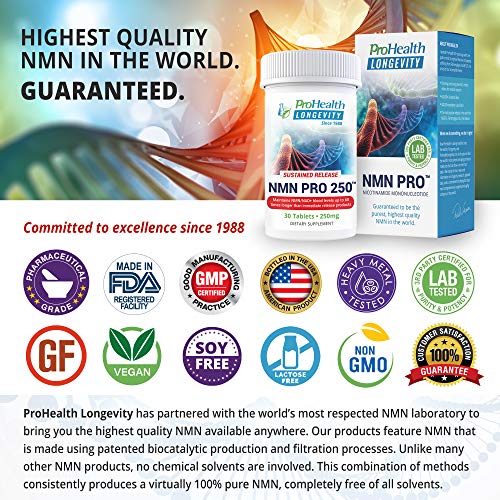 About the product
NMN PRO 250 SUSTAINED RELEASE is designed to significantly enhance NAD+ production and absorption by raising NMN and NAD+ blood levels for up to 6 hours compared to approximately 6 minutes for non-stabilized NMN dissolved in water in animal studies. This slowed, prolonged absorption enables NMN Pro 250 to be taken at higher doses less frequently.
Brought to you by PROHEALTH, CELEBRATING 32 CONSECUTIVE YEARS as a Better Business Bureau A+ rated company - longer than the majority of all NMN companies on Amazon combined. BE AWARE: Some NMN products on this platform contain little or no NMN, and many contain high levels of lead, mercury and arsenic. Buyer, please beware.
HIGHEST QUALITY NMN IN THE WORLD. Sourced from the same biotech company used by leading research universities, as well as for the first and ongoing human NMN trials.
OUR TRIPLE LAB-TESTED, PHARMACEUTICAL GRADE NMN is the only patented NMN in the world. It is made without any chemical solvents, unlike other NMN products, and is bottled in the USA in an FDA registered facility.
NMN Pro uses stabilized NMN that will not degrade at room temperature.
What Our Customers Are Saying
Best supplement for boosting NAD+ that I have tried!!
Have read quite a bit about this product before ordering. Previously tried Niagen and other NAD+ boosting supplements while interested in the health benefits. I found this NMN extended release to have more of a positive effect than any others I have tried so far. I have been taking once every night for about three weeks and the most noticeable effect I feel is that I wake up early in the morning with tons of energy! no need to sleep in and have a slow groggy wakeup. Im almost ready to jump out of bed and attack the day by the time the sun comes out. The endurance effects have been noticeable with this supplement also, before going on hikes I have been taking one of the NMN tablets and noticing I can keep up with my running partner a lot better, and without the panting breaths. Overall this supplement is working great as a tool to aid my energy and focus for the day. I have recommended to both my parents and they are loving the benefits as well!
Good for healthy aging
Thanks for offering this product. I have been taking it and so far so good. I plan on continuing taking long term. I was taking a nicotinamide riboside supplement before, but switched to NMN.
Questions?
Why are you running this promotion?
How can I use my coupon on Amazon?
Does this include free shipping?
Claim Your 20% Off Coupon Now!