An Exclusive Offer For You
Professional Cordless Water Flosser Oral Irrigator, Belmint Water Jet Teeth Cleaner Portable Dental Floss. Great for Braces, Bridge and Gumline Brush, for Travel and Home Use, Comes 2 Nozzles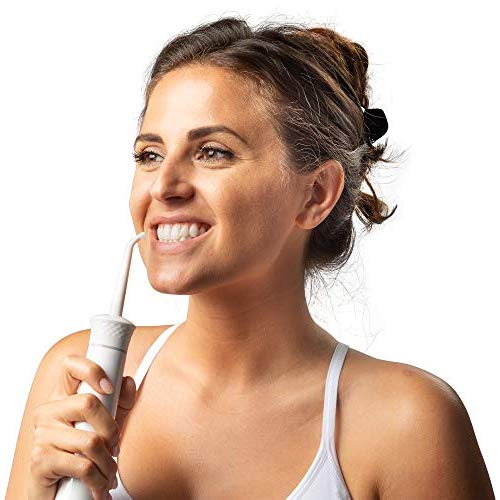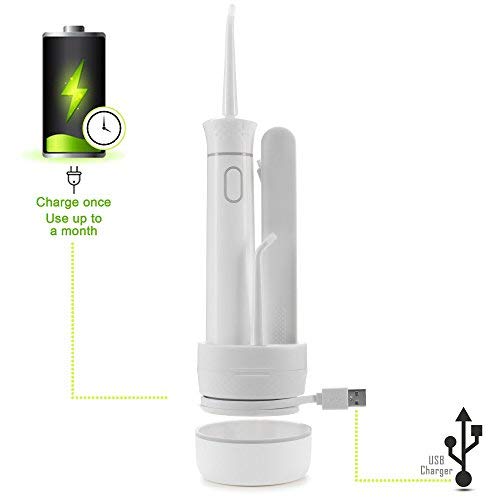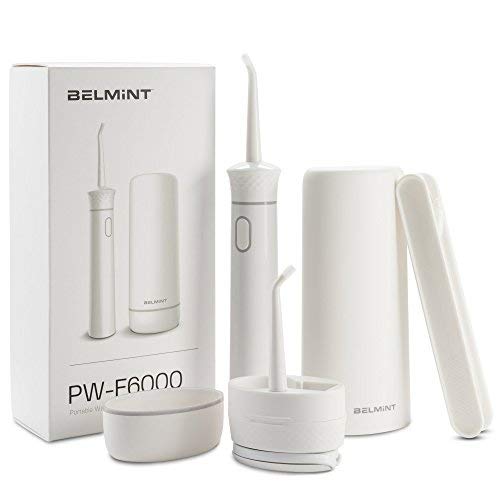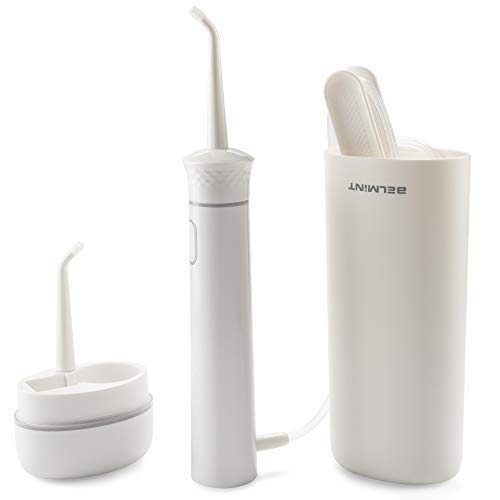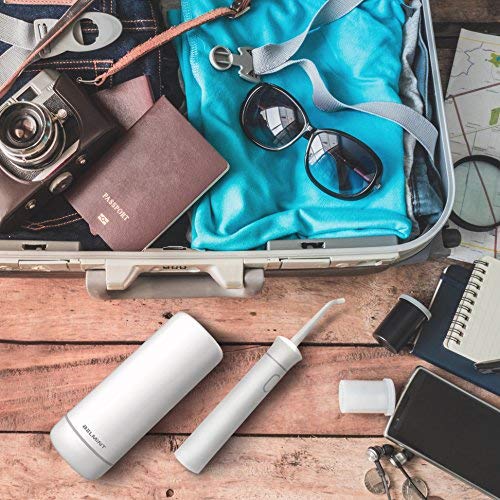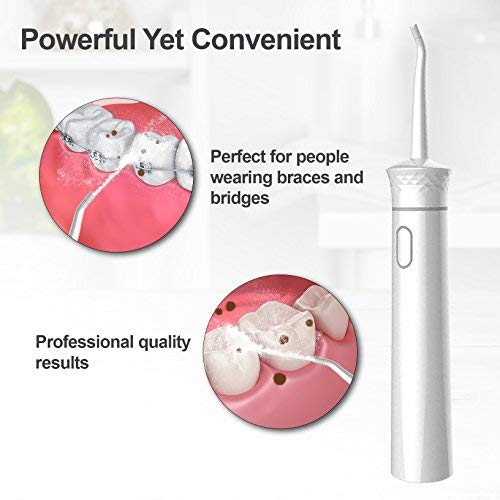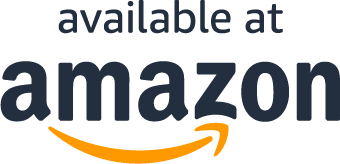 About the product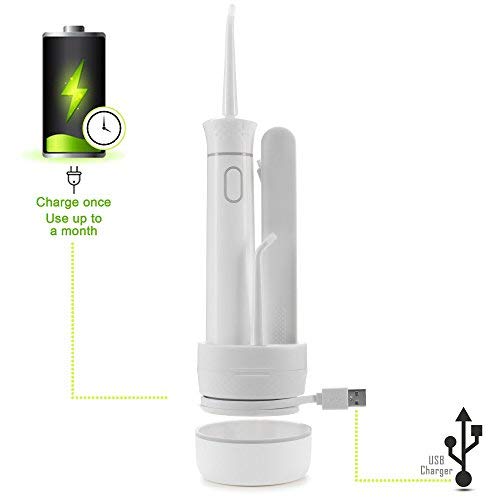 ★ ADVANCED AND ENGINEERED FOR FULL DENTAL CLEANING - Developed by experts and professionals in the dental care field, this advanced water flosser is a major upgrade from the traditional flossing that never cleans thoroughly. Equipped with two modes that provides high water pressure and pulsations (60 -110 PSI), this oral irrigator provides deep and thorough cleaning between teeth, below the gumline, bridges, and braces – thus leaving your teeth cleaner
★ DISLODGES FOOD PARTICULATES DEEP IN YOUR MOUTH - You won't be able to recall when you ate last time once you add this portable water flosser to your personal dental care regimen. The powerful water stream is forceful and yet gentle to get at all the hidden bits of left-behind food in your teeth and leave them spotless. You will benefit of having less foul taste, fresh breath and healthy gums
★ PORTABLE AND RECHARGEABLE FOR TRAVELING - With an integrated powerful lithium battery that is rechargeable with a standard USB, this dental irrigator water flosser makes it convenient for travelers. Features cordless design and ergonomic handle, and it's easy to use for kids and adults
★ 2 INTERCHANGEABLE NOZZLES - The rotatable nozzle design allows you to clean hard-to-reach areas including 'deep pockets' in gums. By using gentle and pulse modes into your mouth, this water flosser provides a complete clean better than toothbrush or string floss and helps prevents tooth decay, dental plaque, dental hypersensitivity, gingival bleeding, and dental calculus
★ 100% SATISFACTION GUARANTEE - Belmint's products are backed by unconditional lifetime guarantee with world-class customer satisfaction. If for any reason our product does not meet your expectations, ship it back to us within 30-days for a replacement if there's a problem or for a full refund
What Our Customers Are Saying
Great product, great investment!
I absolutely love this flosser. I have a few crowns that scare me to use regular floss in after I popped one off earlier this year with regular floss. I do wish the instructions were a little easier to understand. Took me a few tries to get it right, but now that I have it down, it works amazingly!
Best idea ever, should have purchased sooner!
I've been looking at these for quite awhile. I finally bit the bullet and did it, and boy and I happy. I'll admit, I was skeptical at first, but I love this thing. It works well, if not better in fact, than traditional flossing! You will not regret!
Works great
This is my 1st water flosser and I actually really like it. I was hesitant to buy it because I didn't want to spend extra money for a water flosser but I am glad i did. My teeth feel clean like I just came from the dentist. It is so much simpler than regular flossing.
It's probably the BEST design ever built for a water flosser
What a slick design!!! It's probably the BEST design ever built for a water flosser. I think this product will serve for daily usage as perfectly as for travel. I would have to see how durability it's built to but I wouldn't hesitate to recommend this product to anyone who is looking into buying a water flosser. I'm loving it.
Excellent price for high quality product
I have wanted one of these water floaters forever, but could not decide which one I wanted. I am so thrilled that I picked this one! It is so easily packed into my suitcase for my endless business trips. It is lightweight and even cordless so I don't have to worry about forgetting the cord. It is made of the highest quality plastic making it durable for the trips. My teeth feel like I have just left the dentist after using it. Love love love this !
Questions?
Why are you running this promotion?
How can I use my coupon on Amazon?
Does this include free shipping?
What Are You Waiting For?