REDUCED JUST FOR YOU
PraNaturals Pink Himalayan Salt Body Scrub 500g
Naturally Rich in Nourishing Minerals & Vitamins
Removes Dead Skin Cells
Rejuvenates Skin
For All Skin Types
Delicately Scented with Natural Oils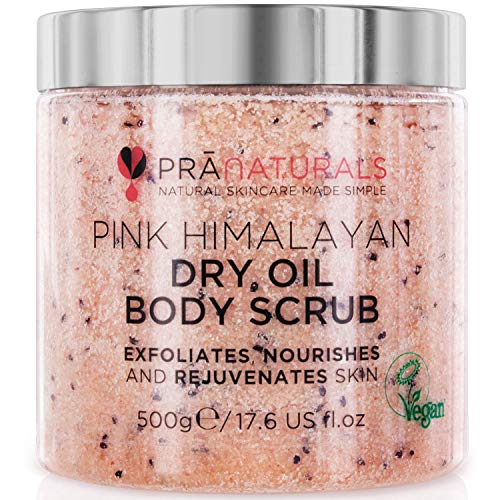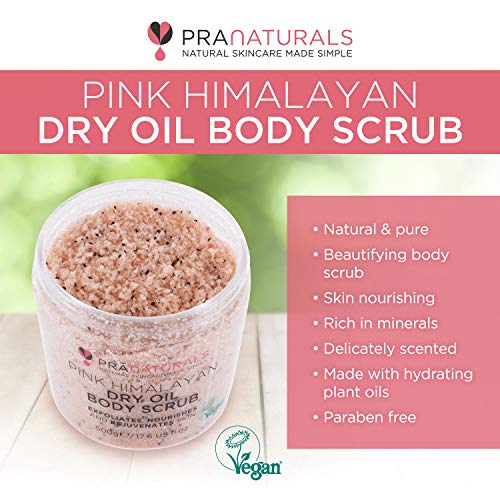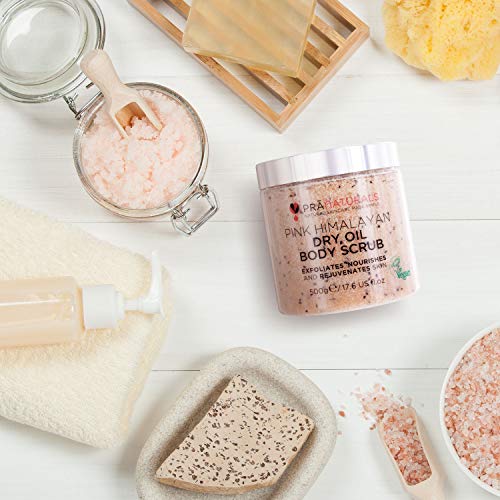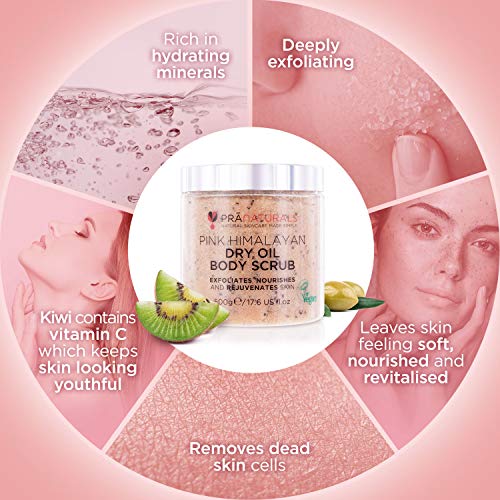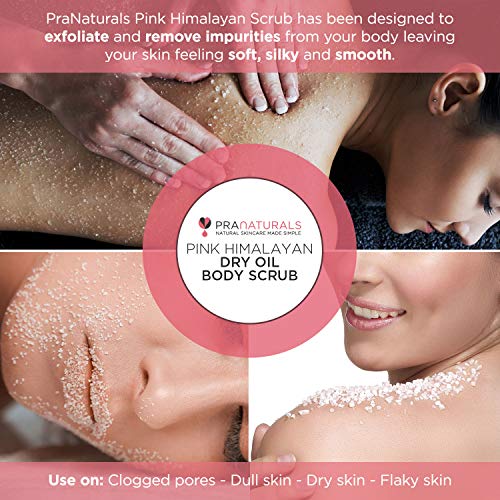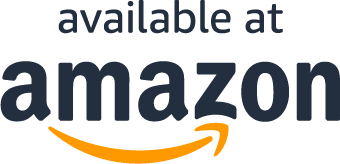 About the product
NATURAL & PURE HIMALAYAN SALT SCRUB - This natural scrub is enriched with plant oils, kiwi seeds and Himalayan salt. Free of parabens. Deeply cleansing skin, revealing silky soft skin.
RICH IN NOURISHING MINERALS & VITAMINS - Himalayan salt is the purest salt, coming from the foothills of the Himalayas and contains 84 trace minerals including potassium, iron, magnesium, phosphorus, calcium and chloride. Kiwi Seeds contain Vitamin C which contains anti-ageing benefits.
REJUVENATING YOUR BODY - Use at least twice a week to Improve the texture and appearance of your skin. Contains nourishing oils coupled with mineral rich Himalayan Salt to detoxify.
VEGAN COSMETICS - PraNaturals vegan cosmetics are formulated with all-natural ingredients with no parabens or other additives. The scrub is lightly scented to invigorate the senses and refresh the body.
HYDRATING PLANT OILS - Olive, avocado and jojoba oils are blended into salts to hydrate the skin and eliminate dryness. Moisturising dry, flaky areas and leaving skin silky soft. Great to use for prepping the body before hair removal.
What Our Customers Are Saying
Effective AND smells yummy!
This stuff is amazing. Smells so good and scrubs really well, leaving skin smooth and moisturised..... As you would expect right? But I've tried so many scrubs which just don't have enough of the ingredients to actually scrub! Wouldn't hesitate to buy again. Which is not likely to be for a while as the tub is a good size!
Feels and smells lush
I absolutely love this product. It not only smells devine, but has given me babysoft skin too! I've used many scrubs over the years but this is by far my favourite. I will be ordering again 👍🏼
Best body scrub ever
The smell is out of this world, the salt is ground so it's gentle in the skin, the oils leave skin soft and polished. It has little kiwi oils in and looks stunning. Would make a fabulous gift.
Nice
Good for getting rid of dry skin, smells very nice.
Smells sublime - great for softening dry skin
This scrub smells divine and is great for softening dry skin without leaving you feeling greasy after your shower. Very happy with this purchase.
Gorgeous
Excellent. Lovely smell!
Questions?
Why are you running this promotion?
How can I use my coupon on Amazon?
Does this include free shipping?
What Are You Waiting For?