SALE NOW ON
PraNaturals Himalayan Pink Salt (1KG)
COSMOS NATURAL & VEGAN
Certified Premium Fine Grade Bath Salts in Resealable Pouch
Naturally Organic
Unrefined
Non-GMO
No Additives
Rich in Minerals & Iron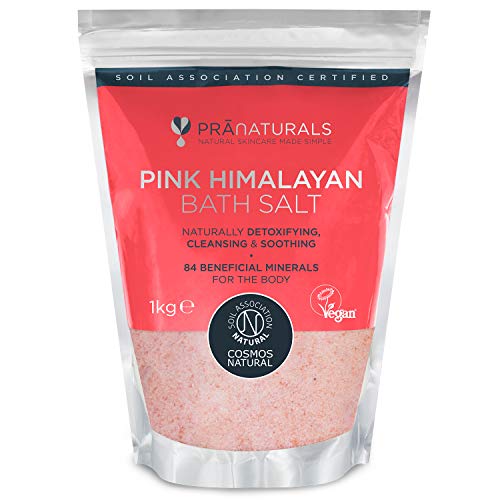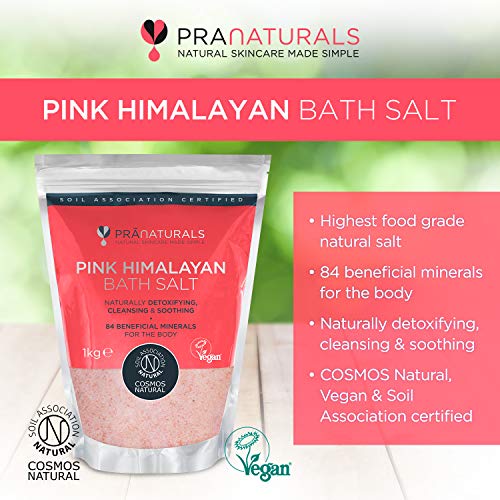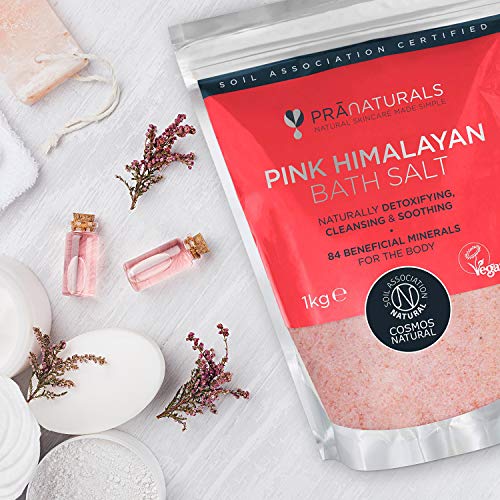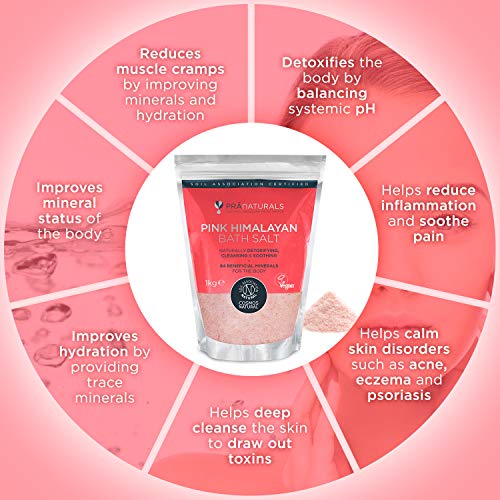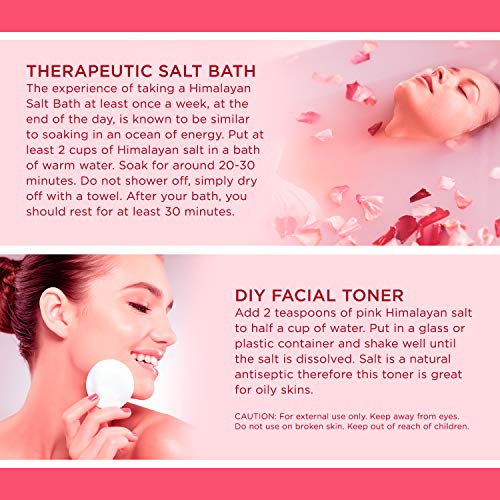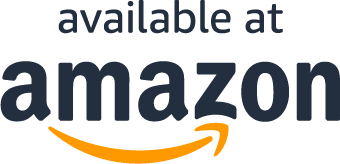 About the product
RICH IN MINERALS - PraNaturals Pink Himalayan Bath Salt Contains an impressive 84 minerals which are important for our health, including calcium, copper, iodine, iron, magnesium, manganese, phosphorus, potassium, selenium, sodium and zinc.
RE-ENERGISE - As your body organs resonate with the natural frequency of the minerals in the PraNaturals Pink Himalayan Bath Salt, it's like soaking in an ocean of energy as your body is being recharged, boosting metabolism and triggering its self-healing powers.
CLEAR SINUSES AND RESPIRATORY RELIEF - Inhaling steam from salt water is well documented as providing relief for acute and chronic respiratory problems. The healing vapours from Himalayan pink salts are ideal for sinus infections, colds, a blocked nose, chesty cough or allergies.
DETOXIFY - We can come into contact with between 700,000 and 2.1 million different toxic chemicals a day. Bathing regularly in bath salts can help detoxify our bodies through our skin in a process called reverse osmosis, leaving you feeling cleansed, invigorated and with super-soft skin.
HEALING PROPERTIES - Pink salt contains natural antiseptic, antibacterial and anti-inflammatory properties making it good for those suffering with acne, eczema, psoriasis and other skin complaints. Rheumatologic conditions such as arthritis, fibromyalgia, gout and resting leg syndrome can also experience relief through bathing.
What Our Customers Are Saying
Works a treat
My skin after using this felt like silk ... the best bath salt I've used
Does The Job
A great product and fair value for money.
Good and working product
I juat can say .. wow ! That's it. If you're a skeptic it's allright. Buy it an convince yourself, at the first bath. Your body and mind will love it ✌
Questions?
Why are you running this promotion?
How can I use my coupon on Amazon?
Does this include free shipping?
What Are You Waiting For?