An Exclusive Limited Time Amazon Offer For You
ProHealth NMN Pro 300 Enhanced Absorption (60 Capsules, 300mg per 2 Capsule Serving) Nicotinamide Mononucleotide | NAD+ Precursor | Supports Anti-Aging, Longevity and Energy | Non-GMO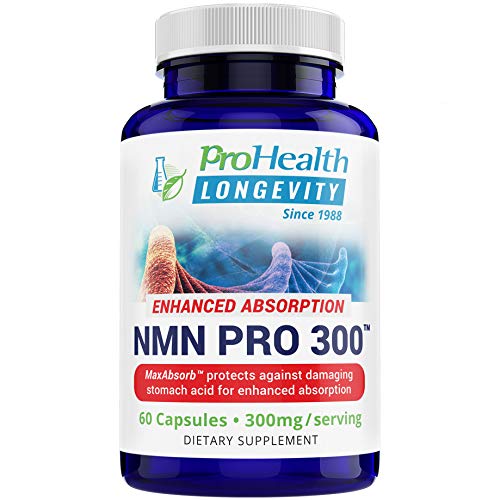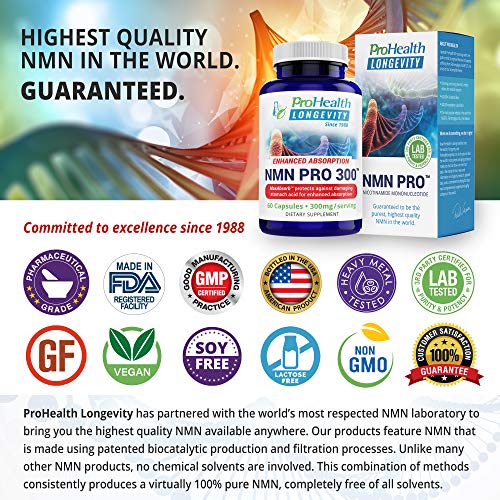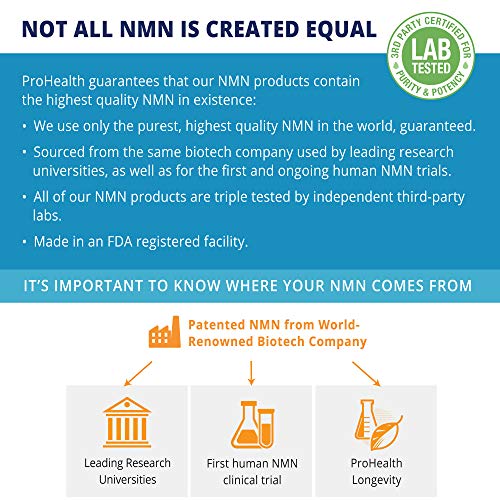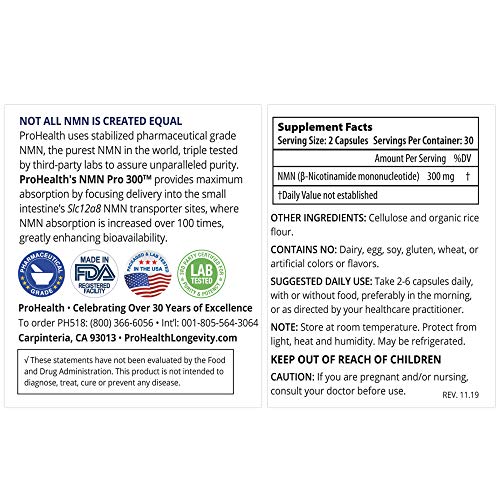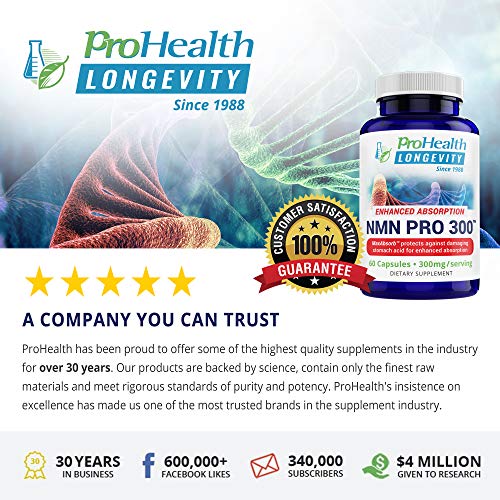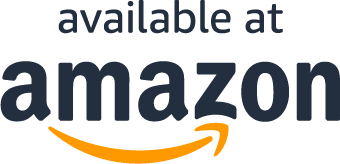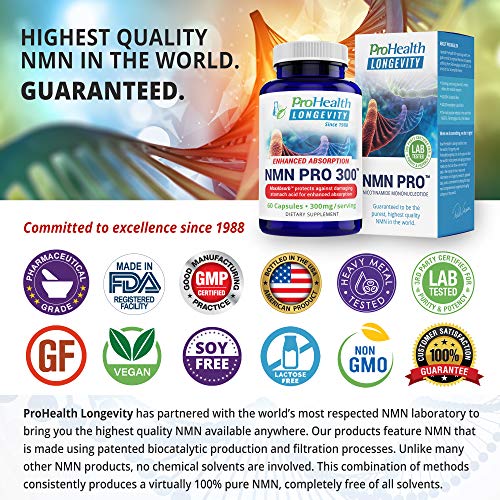 About the product
NMN PRO 300 PROVIDES MAXIMUM ABSORPTION by focusing delivery into the small intestine's Slc12a8 NMN transporter sites, where NMN absorption is increased over 100 times, greatly enhancing bioavailability.
Brought to you by PROHEALTH, CELEBRATING 32 CONSECUTIVE YEARS as a Better Business Bureau A+ rated company - longer than the majority of all NMN companies on Amazon combined. BE AWARE: Some NMN products on this platform contain little or no NMN, and many contain high levels of lead, mercury and arsenic. Buyer, please beware.
HIGHEST QUALITY NMN IN THE WORLD. Sourced from the same biotech company used by leading research universities, as well as for the first and ongoing human NMN trials.
OUR TRIPLE LAB-TESTED, PHARMACEUTICAL GRADE NMN is the only patented NMN in the world. It is made without any chemical solvents, unlike other NMN products, and is manufactured with unparalleled purity.
LAB TESTS SHOW THAT NMN PRO is stable for at least three months, then may slowly lose some of its potency without refrigeration. We manufacture small batches on a more frequent basis to ensure optimum freshness. We recommend that the product be kept in the refrigerator or freezer in an airtight bag until you are ready to use it.
What Our Customers Are Saying
More energy, quicker recovery time for wieghtlifting.
I started taking nmn two months ago, I take four capsules a day (600mg) and have noticed an increase in energy, as well as shorter recovery periods between workouts. These effects were immediate upon beginning nmn, though dosage does seem to matter. There was almost no noticeable effects at taking just 150mg a day, but once I bumped it up to 600mg, I found that I was recovering from workouts, and even injuries, as fast I used to when I was in my late teens/early twenties. I've been tracking the number of grey/white hairs since I started nmn, but so far have seen no color change at the roots, but have noticed that no more white hair has grown in since I started taking nmn. I didn't expect to see a color change right away, but I'm hoping that somewhere around the six month mark to see that change; I will post that result here when I reach month six on nmn. This product seems to take more time to dissolve than other products I've taken, which might mean that more of it gets past the stomach and into the bloodstream. But otherwise this product is competitively priced and I've found no fault with it so far.
Improved energy and mental clarity!
I bought this product for my husband and myself. We are both seniors. After taking an average of 3-4 capsules a day we had a noticeable difference in our energy level, and mental clarity. There is also a feeling of well being and optimism. I highly recommend this product!
Questions?
Why are you running this promotion?
How can I use my coupon on Amazon?
Does this include free shipping?
What Are You Waiting For?